Russian former figure skater Evgeni Plushenko gave a performance at the Jumeirah Vittaveli to commemorate the first anniversary of the opening of Ice Ice Maybe, the first eco-friendly artificial ice rink in the Maldives.
Plushenko inaugurated the ice rink on in March 2018, and returned this year for the anniversary celebrations, as well as to launch an Olympic gold medal winner ice skating museum at the ice rink.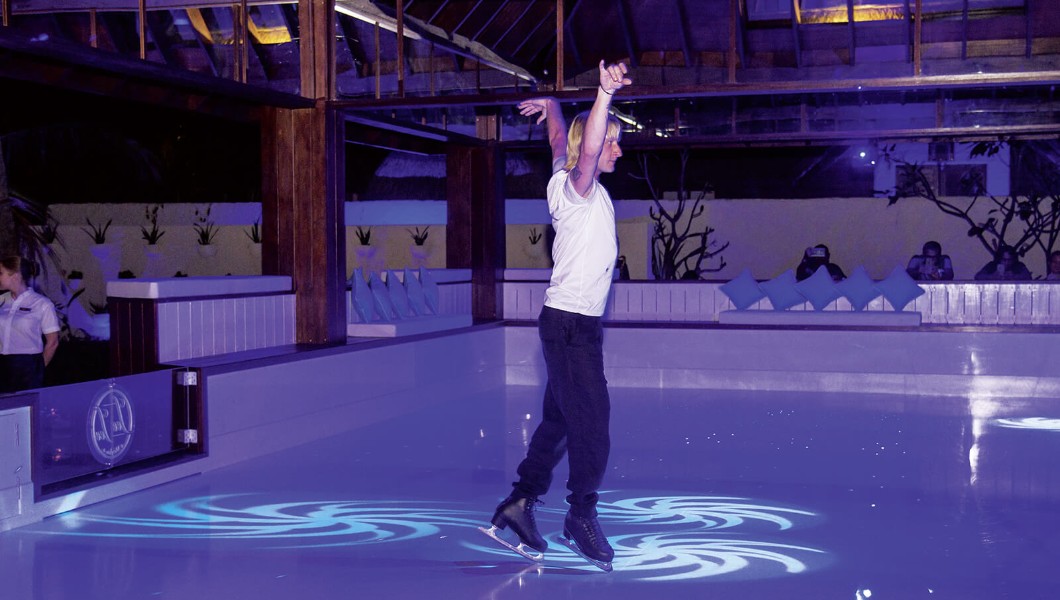 The museum will showcase costumes and skates from Plushenko's famous gold medal winning performances.
During his visit, the professional skater also hosted an ice skating school for the hotel's guests.