With only one resort permitted per island in the Maldives, developers are rarely short of space when designing new properties. But JW Marriott's upcoming resort on the island of Vagaru has taken the idea of personal space to the next level, with 61 generously proportioned villas starting from an enormous 234 sqm, each with its own private swimming pool.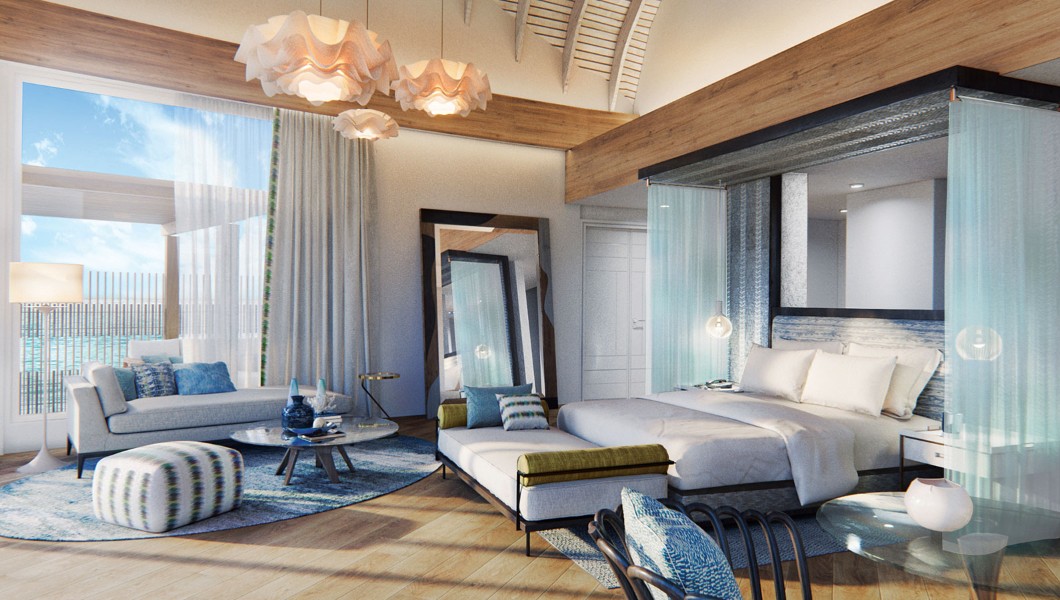 A 55-minute seaplane flight to the north of Male, the JW Marriott Maldives Resort & Spa promises a strong emphasis on privacy, with private decks and pools designed so they cant be seen from outside the villas, and in-villa and destination dining options on offer for intimate couple's or family meals. Five dining venues specialise in world cuisines including Japanese teppenyaki, refined Thai street food, and a fine dining grill house; while three bars, separate cigar and shisha lounges and an interactive wine room mean there's an incredible amount of choice for a resort of just 61 villas.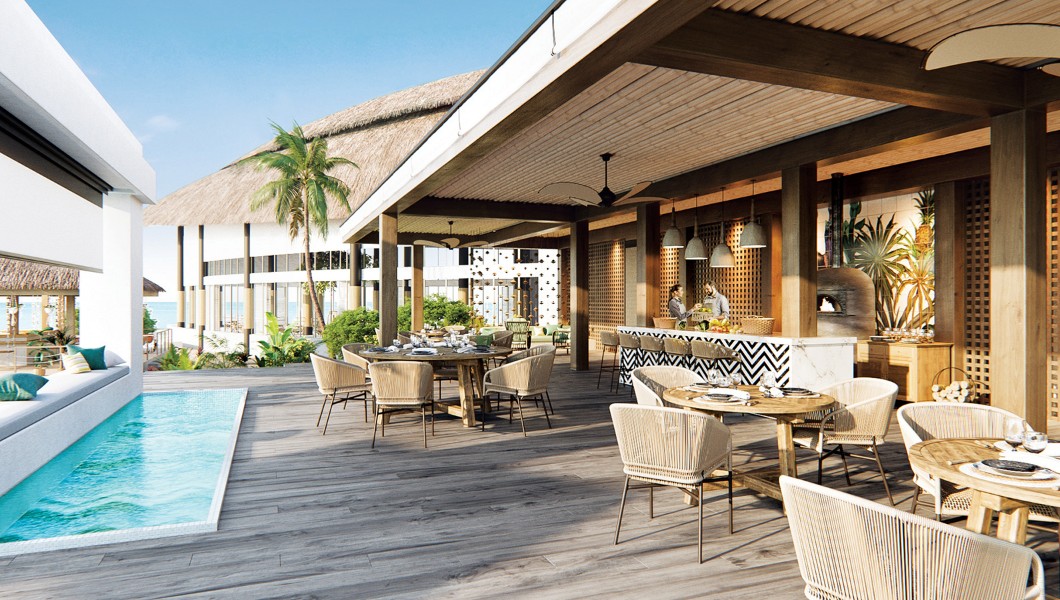 The island's Spa by JW will focus on four themes: calm, indulge, invigorate and renew, and a resident yogi and fitness instructor will offer group and private classes. Junior visitors will also be catered to, with a Kid's Club by JW offering professional child care services and a line up of daily activities, and Lounge 18 will offer a dedicated space for visitors over the age of 18, when the resort opens in late 2018.