D.H. Lawrence described Sardinia, the Mediterranean's second largest island, as "lost between Europe and Africa, belonging nowhere", and as I glimpse its storied Costa Smeralda – located on the Italian island's northwestern shoreline from the deck of a friend's sleek yacht, the sight from the sea gives me goose bumps. Lawrence was on to something. Like Africa, this landscape has soul; evoking the Mediterranean part of Europe, it has a visceral joie d'vivre. Anchored geographically betwixt the two, it exudes an otherworldly beauty: granite promontories that reach for the sky and chunky boulders, which tumble from the terrain to rest, catawampus, in the water.
Thickets of olive-coloured eucalyptus, junipers and brushy bundles of maquis mottle the landscape, their herbaceous perfume wafting all the way out to sea. Adding texture to the vista, white, oasis-worthy structures and French Riviera or Greek Isle reminiscent buildings enliven the scene, their shapes as captivating as the blooms of a well-tended garden. Bobbing atop the waves, there are pretty boats, with the promise of temptation and respite. It's easy to imagine the parties on board, even from a distance.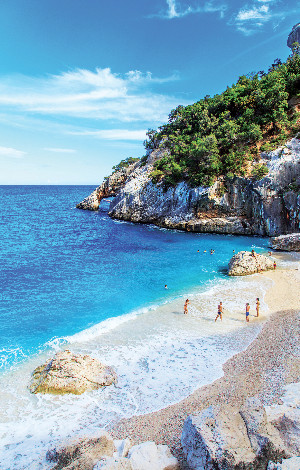 Visitors to Sardinia sometimes never leave Costa Smeralda. And little wonder. The jet-setter's paradise brims with swish hotels, see-and-be-seen eateries, thronged night clubs, boutiques and packed (topless) beaches. Its ritziest town, Porto Cervo, provides A-list, glitterati-style, terra firma fun, which may involve cavorting with a coterie of royalty, billionaires, movie stars, top models and recognisable musicians and athletes. Cobbled streets impart the past, while the chi-chi crowds celebrate the present. A legendary energy prevails in the village, but from my vessel, looking back at the coast, I can see the island's under-layers. Sardinia, with its green headlands and a sea in hues that range from amethyst to sapphire, is most of all – to me – a natural beauty.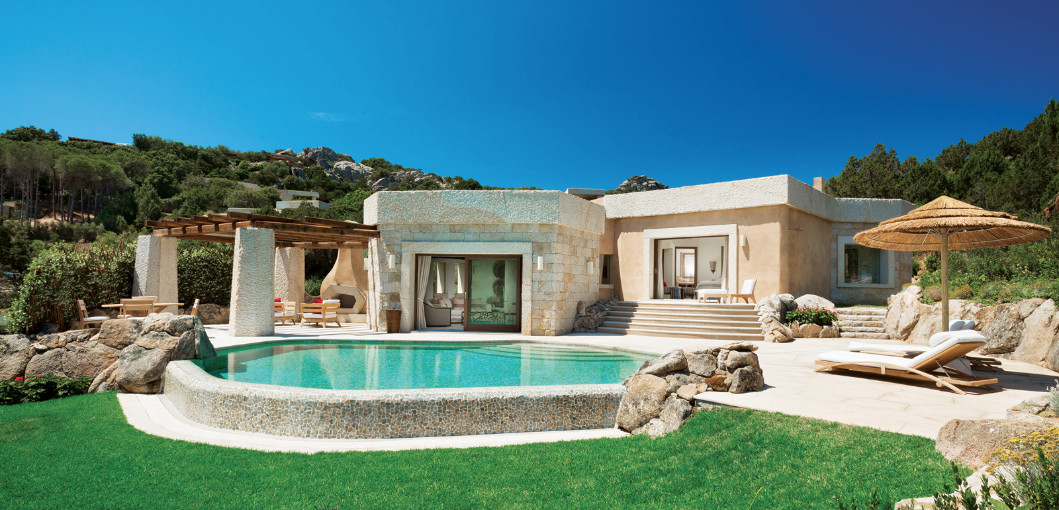 Developed just half a century ago by Aga Khan, still the haunt of blue bloods and the crème de la crème, Costa Smeralda buzzes. Renowned for a scene as well-heeled and feisty as Cannes during the film festival, this part of the island is home to the best hotels, set within a 20-kilometre crescent of both sandy and pebbly beaches. Join the cool kids on these sandy playgrounds, or on yachts or at pop-up parties, which seem to occur day and night. Sure, you can meet a princess in Porto Cervo, where the summer season reigns (note: avoid August when too many people inhabit the area, and beaches resemble the packed mobs along New York's Time Square – unless, of course, that's why you've come). But, consider too, breast-stroking in more quiet Emerald Coastal waters – such as Liscia Ruja (Long Beach) on the gulf of Cala di Volpe, where beach time can be a bit more tranquil. From here, views of the rest of Costa Smeralda suggest ribbons of golden silk, woven into bright green hills, and the bluest of seas.
I first visited Sardinia as a university student, staying in Cagliari with family friends. I studied D.H. Lawrence like a religion then, so I'd toted along a copy of his 1921 travel tale Sea and Sardinia, an impressionistic outpouring of his trip to various parts of the island. It was "wonderful," he wrote – "not a bit like Italy." Poised in Sardinia's far south, scattered with Roman ruins, beautified with Pisan-style churches, art nouveau buildings, and Spanish Aragon-era walls, today, Cagliari is embellished with busy al fresco cafes, cluttered with Vespas, populated with sophisticated, stylishly dressed denizens – the town actually feels pretty Italian to me. But as the haunt of generations of locals, it also houses proud Sardinians who have always defined themselves distinctly.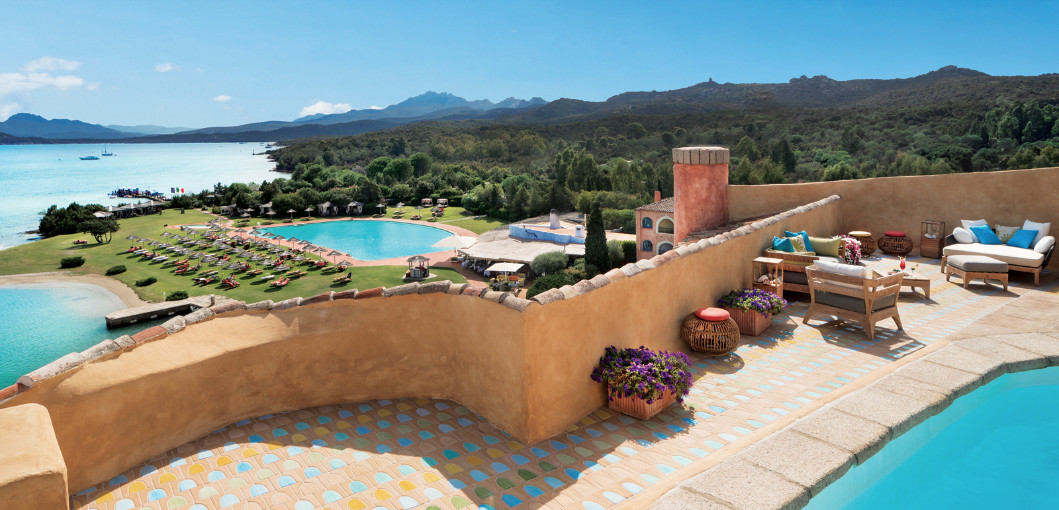 I think what Lawrence must have sensed was Sardinia's peculiar gravitas. Like an old soul, the island feels prodigious, confident and ageless. And, the Sardinians – attacked by nearly everyone from the Saracens to the Aragonese over the centuries – deflected all attempts, earning them the nickname "the Barbarians." Proud, friendly people, Sardinians have their own language, unique foods (such as casu marzu, a stinky cheese replete with maggots that's said to be an aphrodisiac), and they entertain more of an affinity for Corsica than Rome, for Northern Africa than Florence. In fact this island, is closer to Africa geographically than Genoa. Even the city's ubiquitous graffiti points to that otherness, somewhat confirming Lawrence's first impressions. "Sardinia is not Italy," say the scrawled words, drawn in vivid colours for emphasis.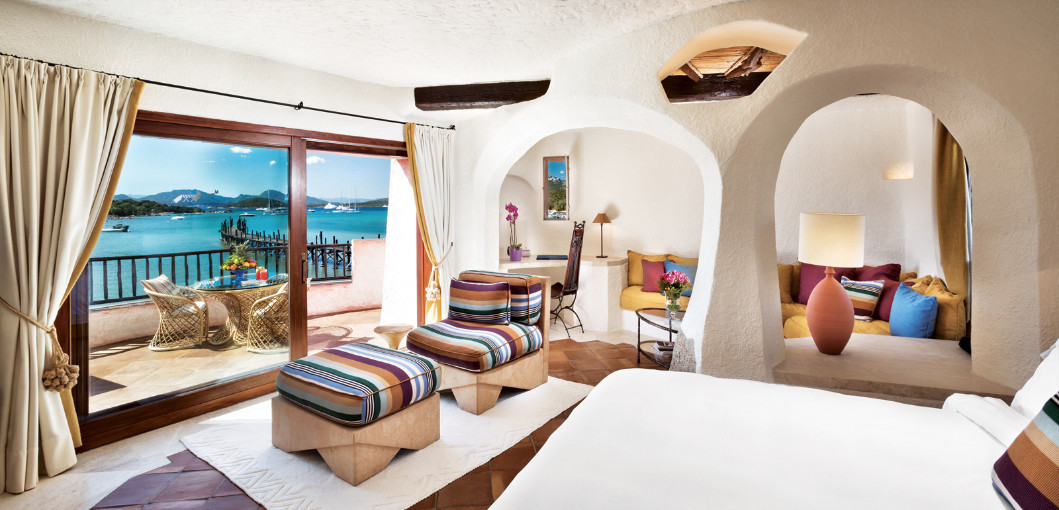 Sardinia's uniqueness began a long time ago – and appreciating it is as simple as taking a break from a beach day to explore the island's some 7,000 ancient ruins – prehistoric structures made from rough-hewn and crumbling stone. The remains from a prehistoric culture, dating back to 1800 BC, these sometimes conical and mysterious clumps of moldering buildings mimic nothing on earth. Fascinated, I join other history buffs and stand among them, feeling the strange vibrations that seem to be emitted by the chunks of grey, pocked stone. Called Nuraghic, this civilisation left behind megalithic edifices, as well as myriad Bronze-era figurines, tools and other artefacts. An extinct group of people that some scientist posit may have been destroyed by a comet or tidal wave, the Nuraghic seemed to simply have disappeared. Spend a few hours at the Museo Archeologico Nazionale in Cagliari (Piazza Arsenale, 1; +39 070 655911) for mind-boggling exhibits on this subject.
To truly immerse yourself in the Costa Smeralda vibe, tuck into the heartbeat of the scene at 124-room Hotel Cala di Volpe, perhaps its most renowned hotel. Designed to reflect the romance of a characteristic Sardinian fishing hamlet, the terraced hotel, complete with towers, archways and paths, was featured in the 007 film, The Spy Who Loved Me. Use this hotel as your foundation to tread inland (and around the island) to find hiking trails, wineries, caves and grottos aplenty. Rent a car to explore Sardinia's traditional villages, packed with cosy bistros; put on your boots and ramble up a forest-edged, coastal path at Cala Luna to see climbers scrambling up the limestone cliffs. Love to sail? Pack a lunch and cruise to La Maddalena's knot of granite isles, a protected National Park, for a secluded picnic. You can rent a yacht, or hop aboard an organised cruise.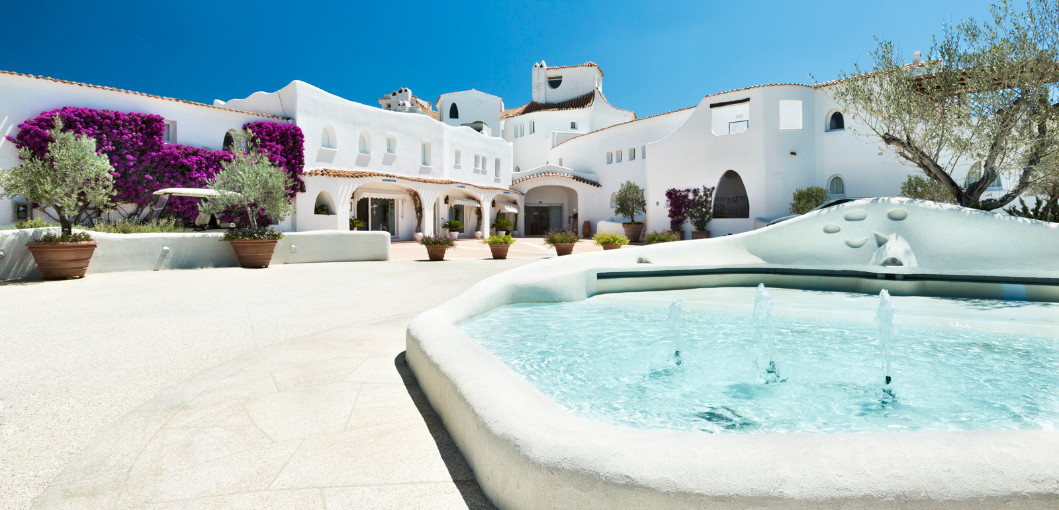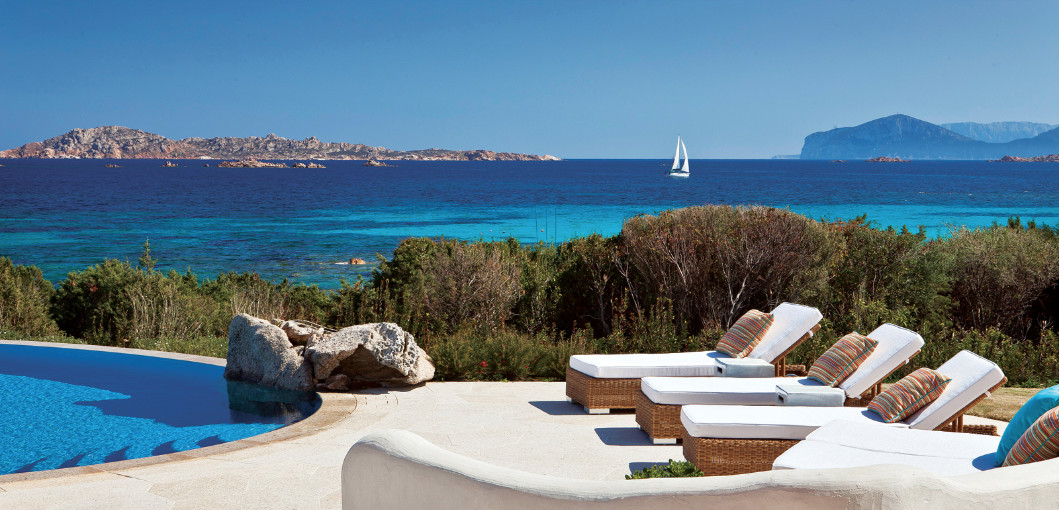 To see a Sardinia with a less ostentatious beat, gambol southward. Lodge in Cagliari, the island's largest city, to explore low-key beach towns such as Chia, home to flocks of neon-pink flamingos. My favourite hideaway on this part of the island is Faro Capo-Sparti, a restored lighthouse. With seven suites, lorded over by an affable staff, including a handful of chefs well versed in local cuisine and wine, the lighthouse even boasts a cellar to satisfy your whims. Continuing to illuminate the seas and guide sailors at night, this bonafide beacon, built in 1856 by the Italian Navy, once housed lantern keepers and their families.
But today, its opulent interiors encompass Murano chandeliers and seductive, circular beds that face the panorama of the surging Mediterranean. Two apartment-like suites, adjacent to the tower, have glass ceilings ideal for star-gazing or watching the birds during an afternoon nap. Opt for one suite, or buy out the entire property. While down south, don't miss Pula, which offers a slew of mom-and-pop boutiques. I love to bring home locally made finds, such as red-coral necklaces, table cloths and napkins made from colourful, local fabric, olive oil, honey, wine, and Mirto, an exotic myrtle liqueur, which is delicious atop gelato or splashed into a bubbly glass of Prosecco.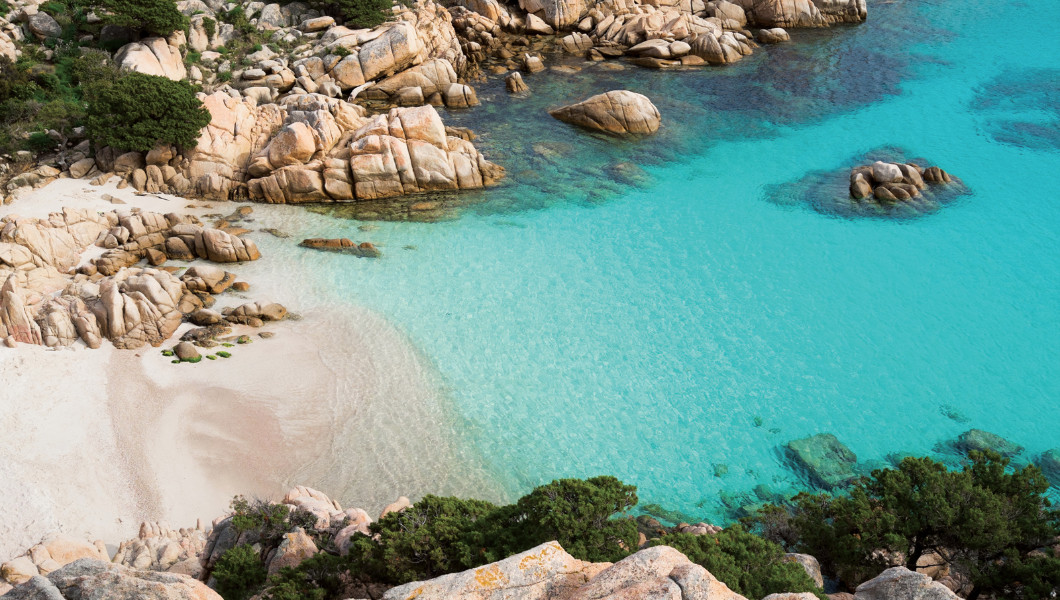 While the scene at Costa Smeralda smacks of beautiful people, most of whom all look younger than their age, the true denizens of the island bear a timeless quality, born from old-world genes and a meaningful life. I remember my first visit, when friends introduced me to their grandmother. A dazzling beauty who loved to dance, she was as active as her great-grandchildren. When I asked her age, I found out she was 103 – and she's been my idol ever since. In truth, some scientific studies claim that Sardinia has more centurions than any other place. Nobody really knows why. The wine? That maggoty cheese? Or, maybe just the enlivening aroma of the maquis, the sea air, and the possibility that true Sardinians hail from the Nuraghic civilisation. You can party all you want at Costa Smeralda (and you should), but immerse yourself, too, in the Sardinia which Lawrence saw, the rather mystical one that seems balanced between worlds. That's what I do.