In Mallorca, I've become a forager, picking sprigs of rosemary and lavender to tuck beneath my pillow, and peeling madrones to pop in my mouth on the way back from breakfast. The sweet, berry-like fruit grows abundantly on the north-east coast of the island, though I'm warned by staff at the Mallorca to take it easy, for when eaten in large quantities, madrones can make you drunk.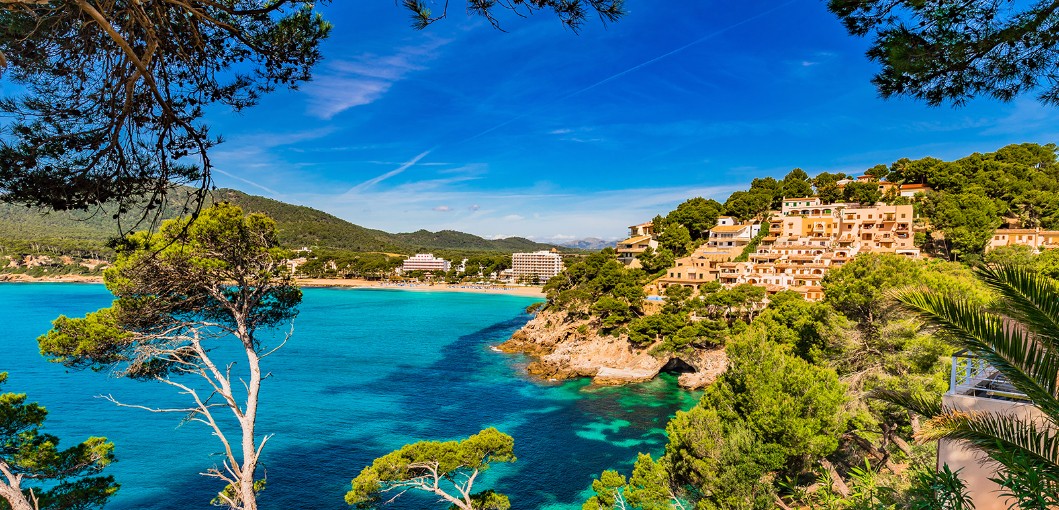 Spilling over a hillside in Canyamel and styled to resemble a traditional Mallorquin hilltop village, the perfumed gardens of the resort seem to be a living orchard, with some 70,000 plants including pear and quince trees, the sweet fruit used to make jams and jellies, abundant lavender and what seems to be enough rosemary to last a decade. Spain's largest Balearic island truly feels like a fertile gift from the Gods – and a bona fide nirvana for foragers. Almond trees cover the countryside, the nuts used for oil, milk and even perfume. Asparagus grows wildly, the finger-like shoots sprouting up from old, stone walls usually along the roadside, as do mushrooms, blackberries and artichoke. Even snails, emerging from the rain, are collected with gusto. After a downpour, I'm told, it's common to see groups of foragers holding containers, their eyes fixed on the ground as they hunt for snails to add to their paella, which would undoubtedly be drizzled liberally with Mallorca's "liquid gold" – the oil made from Mediterranean olives.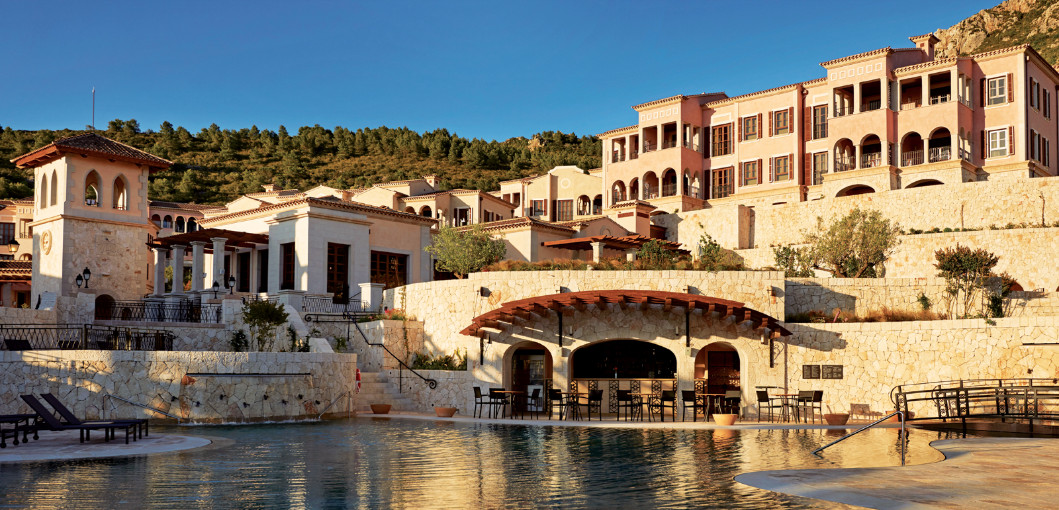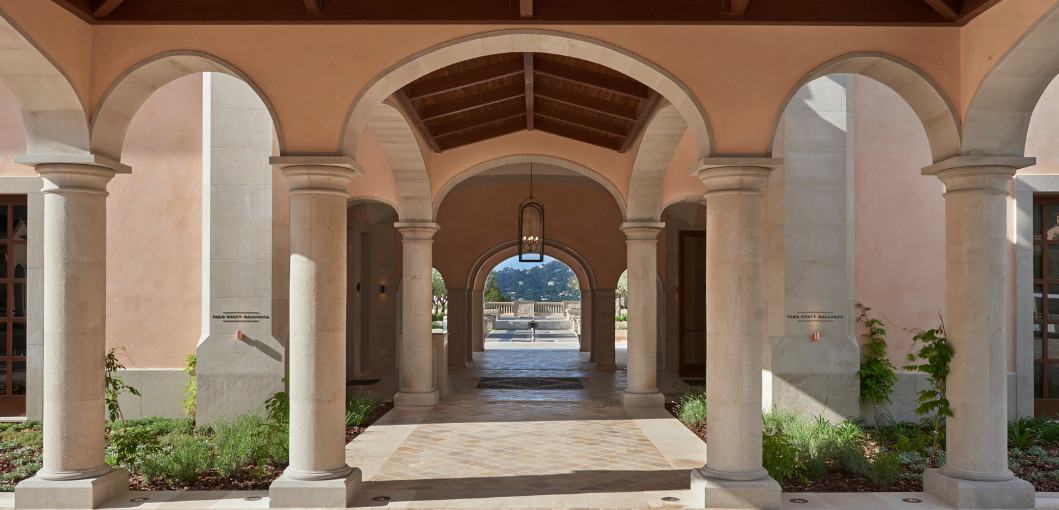 Wild groves of olive trees line the roads from the resort all the way down the hill to the peaceful bay of Canyamel. I've set off on a morning hike to explore the area along a secluded pathway, with not another soul in sight. As a city-dwelling female, walking anywhere remote automatically puts me on guard, so when I spot the lone figure of a man in the bushes, my pace slows and my heartbeat quickens.
I can see him through the trees, hidden from view, and what seems to be his car parked metres from the bushes. Reluctant to walk past, I stand rooted to the spot, my imagination galloping wildly – until I hear children's voices. As it turns out, the man is a harmless Mallorquin local – a father who has driven here with his young children to pluck olives from the trees. They wave gaily as I scurry past, my cheeks burning with shame. It won't be the first time I feel horribly urban and sadly underexposed to the wonderful la buena vida (the good life) in Mallorca.

Spaniards certainly know how to live and eat, but the country's islanders up the ante. The days are filled with a parade of delicious things to consume, and it begins at breakfast, where I'm humbled by the offerings at Balearic, the all-day dining restaurant. Artisanal honey, homemade muesli in olive wood bowls, jars of Malleschleck marmalades and platters of cheeses, cured meats and sobrassada, a type of sausage made from minced pork, paprika and other spices – I've scarcely digested my meal when it's time for another. Thankfully, to reach my suite, set on the terraced hillside with views over the valley, I'm able to walk it off, through the resort's charming village square, Plaza de la Torre, past gently splashing fountains and up sandstone stairs with wrought-iron balustrades.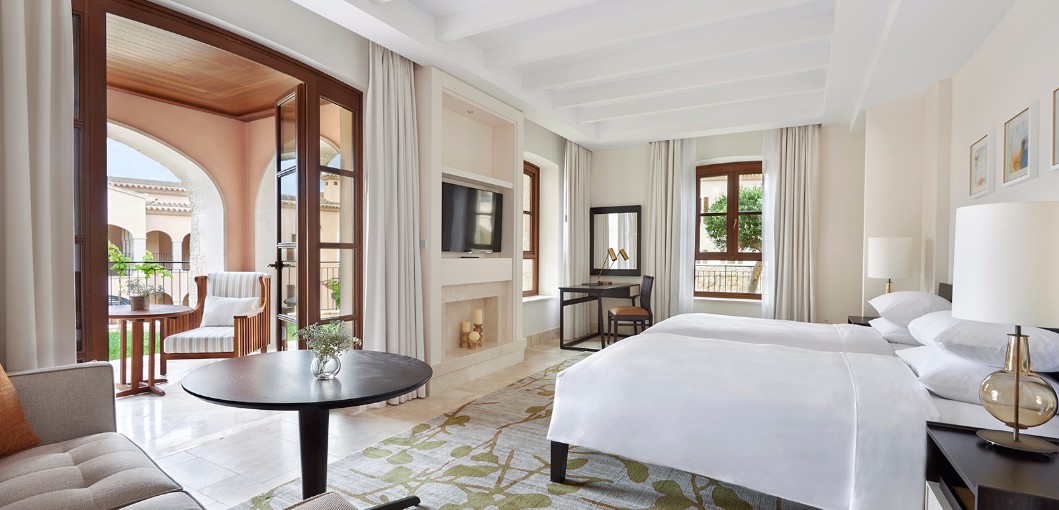 Named for the trees planted around the buildings – Olive, Lemon, Pomegranate, Pear – the suites are set into clusters, and I find the sense of space in mine liberating, with breezy curtains that billow out to a private patio where I sit, overlooking the sunset drench the valley in shades of golden amber. Everything is exceptionally well thought-out in the technology department – no hunting for USB ports or light switches here – with top-notch appliances, Duravit toilets and Böse bluetooth speakers. Then there's the bed. The Simmons Beautyrest mattress results in a sleep so divine, I have to confess I promptly ordered one on return to Dubai.
With five restaurants to choose from, my favourite ends up being the lively Tapas Bar, where I dine at the sociable, counter-style bar, watching chefs prepare dishes created by Michelin-starred chef David García. With local jamón, chorizo and cheese, all displayed like art in glass cabinet-style fridges, it has a buzzy, distinctly un-resort-like atmosphere, as does the casual Café Sa Plaça, another restaurant where along with dining on lunch, pastries and handmade chocolates, you can indulge in a spot of shopping, the shelves weighed down with local olive oil and salt harvested from natural salt flats off of the island.
The resort's ample grounds also feature three swimming pools and a gymnasium, while for a nominal fee, guests can use the indoor and outdoor pools and tennis courts at the adjacent Cap Vermell Country Club. Then there's the sanctuary of Serenitas Spa, where I disappear for an afternoon massage, drinking in more of those valley views with a tea on my treatment room's private terrace.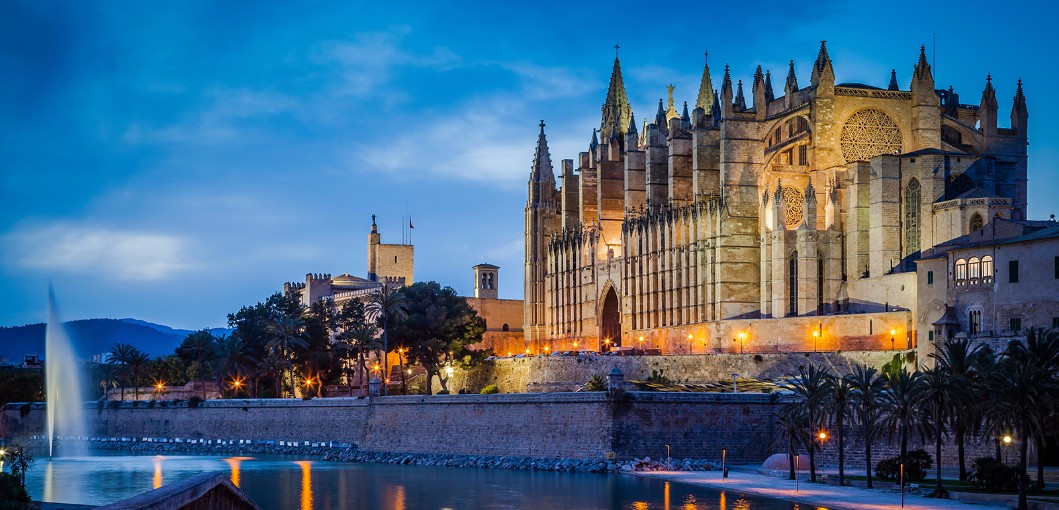 Suitably relaxed, I opt for a day trip to the island's charming waterfront city Palma de Mallorca, where the magnificent landmark, the Gothic cathedral of La Seu, stands sentinel over the city, and where the cobbled streets of the Old Town with their Moorish architecture are a joy to wander. The shopping is excellent, the bars chic, and the marina-fronting seafood restaurants serve some of the best I've sampled, though one of the simplest gastronomic joys in Palma – aside from licking a dripping gelato in the heat – is perusing the stalls at Olivar market (Plaça de l'Olivar, 4, Palma; www.mercatolivar.com) the city's historic indoor food hall. We pull up stools at Ostras Cocedero, sipping on cava with Fine de Claire oysters, a steal at two Euros apiece.
Despite the allure of Palma, I find myself eager to return to the quiet of the north-east coast, driving through the rolling countryside past pretty, villa-style fincas, many owned by young Mallorquins who use them to escape for a weekend jaunt (or put them up on Airbnb). After my brush with the sinister olive-picking family, I follow the cliff-top pathways along the rocky coastline around the Cap Vermell Beach Hotel, where fantastically clear aquamarine water slaps against coves framed by brilliant green pine and juniper trees, and where locals have fashioned rope ladders or rickety wooden platforms for swimming.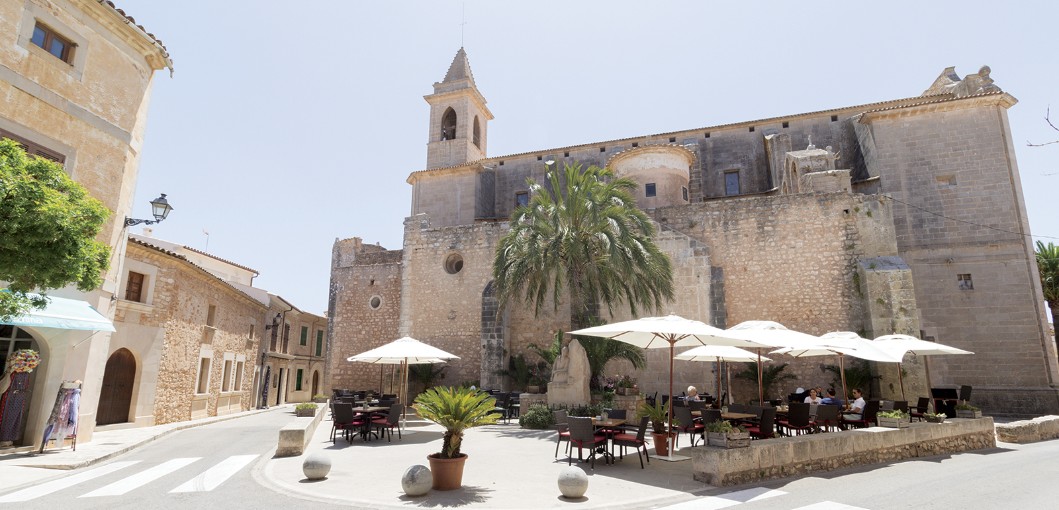 The region's small country towns like Artà, with its hilltop fortress of Santuari de Sant Salvador, are as charming as they come, and most feature a market during the week. I head to Santanyí for the Saturday market, a town known best for its sandstone, which is used at the Park Hyatt Mallorca. The market fills the streets with a festive atmosphere, with musicians busking on the pathways and people perusing stalls selling gorgeous pottery, colourful clothes, leather goods and basket. The artisan wares are tempting, but my eyes keep gravitating toward the food. Great bulky legs of jamón, cured meats and sausages galore; local grimalt cheeses and aged cheddar; dense multi-grained loaves of bread and ensaïmada – spiral-shaped, brioche-style yeast buns dusted with icing sugar and eaten at breakfast or with coffee. I've never seen strawberries and tomatoes so plump and red, nor tasted oranges so bursting with flavour.
Such remarkable food clearly has its benefits. For after all, the one and only Rafael Nadal (aka the "Muscles from Mallorca"), the island's most famous export, is a shining example of what year-round sunshine and nourishing food can produce. Perhaps with a bit of luck, training and genes too, of course.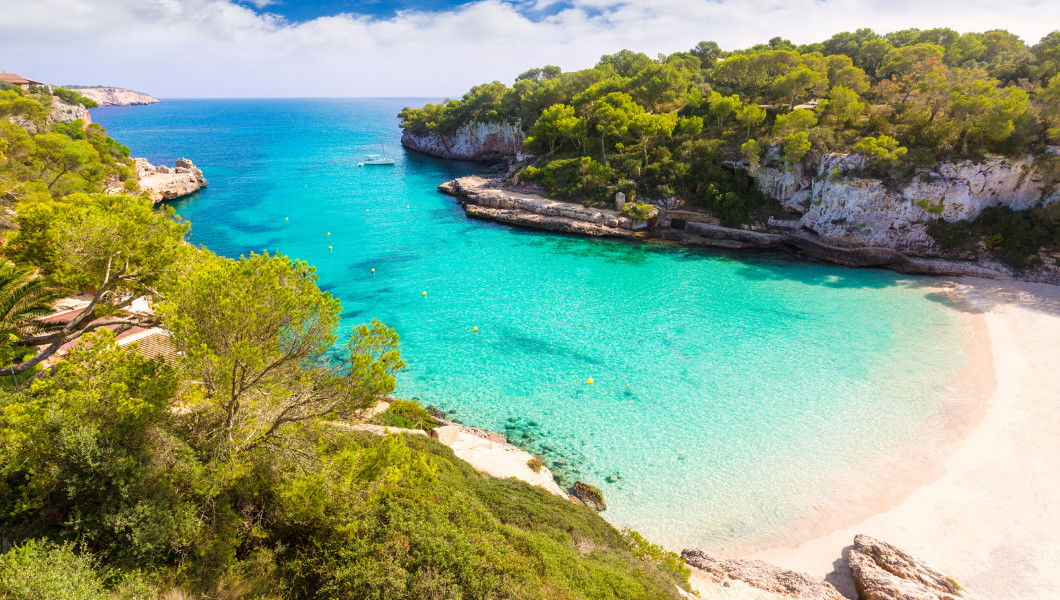 Nadal, who owns a €4 million seafront villa in Porto Cristo – and a big blue yacht, which I spot moored at the marina – is one of the island's most down-to-earth and dearly loved residents. When's he's not winning global tournaments, the tennis champ is busy with his ultra-modern tennis academy, which he opened in Mallorca last year, complete with a school, student accommodation, 26 clay and hard courts and a clinic with specialist doctors and physiotherapists. "I really don't imagine myself living anywhere other than Mallorca," Nadal has stated publicly. "I'll be here every day." And it seems that loving feeling is mutual. Back at a ceremony in 2014, the regional president of the Balearic Islands, José Ramón Bauzà Díaz, even anointed Nadal with the title "Son of the Island".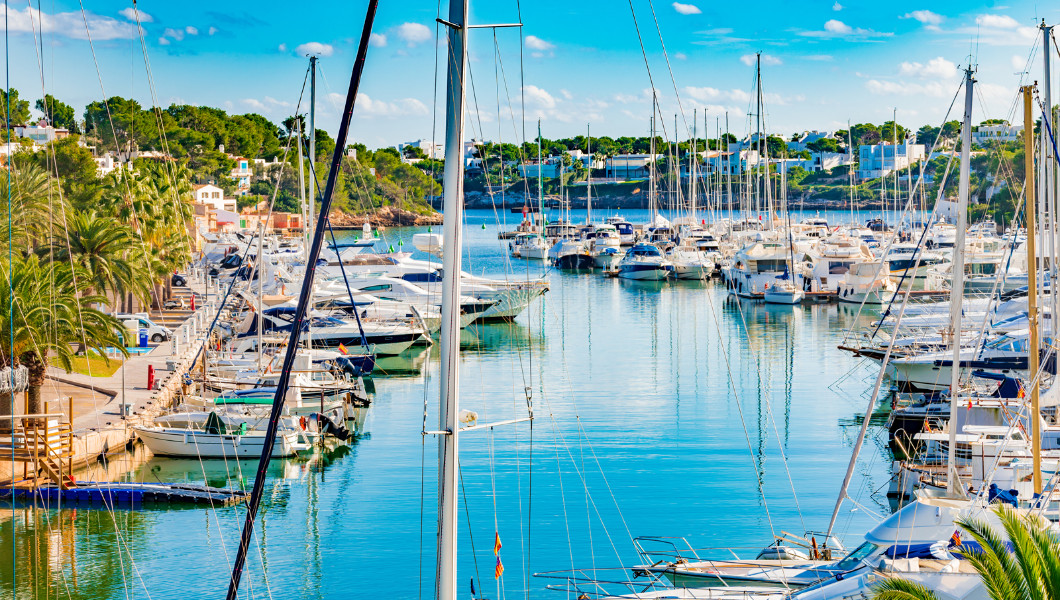 After only a few days, I too have fallen hard for Mallorca, and my relationship with this stunning island is sealed once I lay eyes on Calò des Moro. The ethereal blue-shaded water and tiny, rocky beach framed by dramatic U-shaped cliffs is a watercolour painting, a scene from a film, and to the Mallorquin teenagers leaping from the cliffs to dive into the water, it's a playground. I'm dazzled, drunk with love (as though I've guzzled a kilo of madrones) for this gorgeous beach, and knowing it's just one of many hidden places of beauty on the island torments me to no end.

Driving away from Calò des Moro is a sad moment indeed, but I'm quickly consoled – by an empanada. Bought from the Santanyí market earlier that day and stuffed with chicken and peas, the pastry crust is a crisp, golden yellow, and I eat one cold in the car. Perhaps it's wrong, but at that moment, nothing feels more right.