"Imagine rising into the stillness of a sunrise, gently ascending under a balloon. Floating into the blackness of space, you gaze at the curvature of the Earth below. This is the World View experience."
The grandiose words are befitting of what looks like an incredibly epic journey. The company, the aptly named World View, calls it the journey of a lifetime, consisting of a 35,000-metre ascent in balloons that are essentially spacecraft – all for a $90,000 price tag.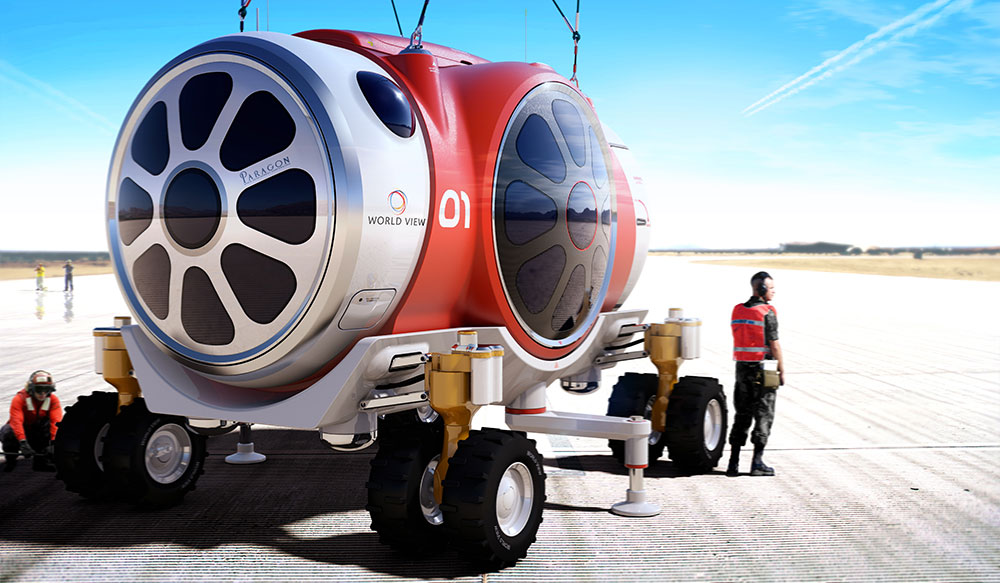 Skimming the edge of space for several hours, passengers will have views only rivalled by professional astronauts. The high-altitude balloons will float gently to the suborbital spaceflight and will be treated to the "Overview Effect", which is what space philosopher and writer Frank White calls the unexpected emotional reaction and unparalleled perspective-shift that comes from seeing our planet suspended in space.
At the launch site, the vehicle rests in a launch cradle, allowing the ground crew to inflate the high-tech balloon with helium and thoroughly check it out prior to lift-off. The capsule ascends for about one-and-a-half to two hours to an altitude of just over 35,000 metres, which is almost twenty miles high and above 99 per cent of the earth's atmosphere.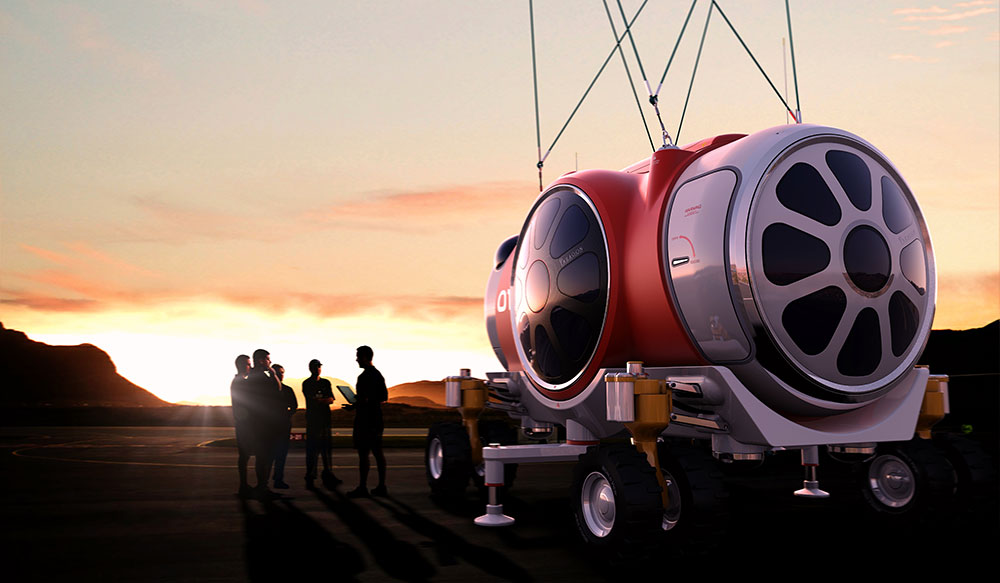 The helium-filled balloon itself is lighter than air and will float above the atmosphere in the same way ice floats in a glass of water, so prospective passengers can breathe a sigh of relief – it's impossible for the World View capsule to fly off into space.
On the return descent, the pilot vents helium from the balloon and the ParaWing takes over for the remainder of the flight. The balloon is released, which is later recovered and recycled by the ground crew, and the ParaWing gently glides the capsule to the landing site.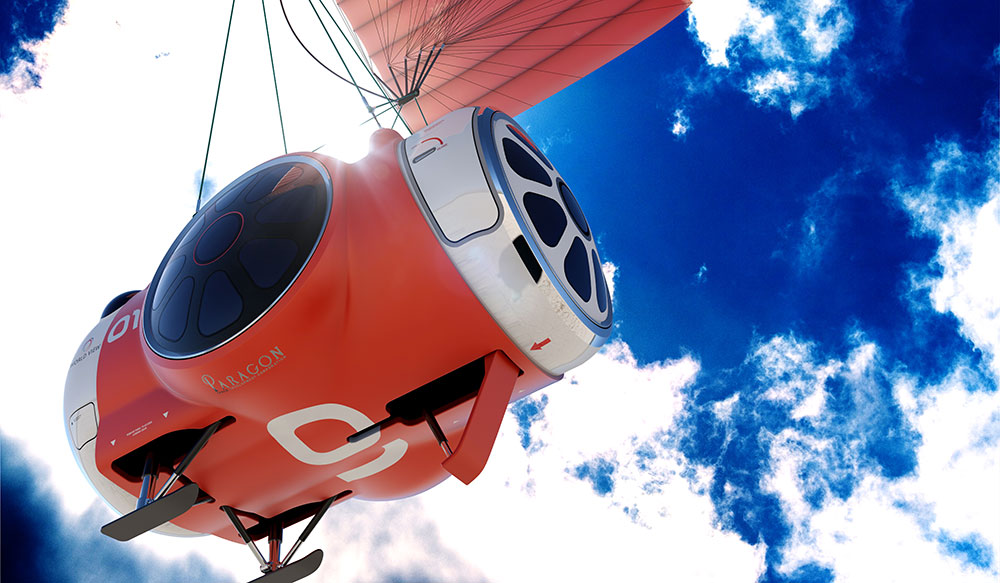 "Travel is what inspires me to dream. Travel is not a luxury. It is a necessity — one that is no longer confined to the boundaries of Earth." – Philippe Bourguignon, World View advisor, and CEO of Exclusive Resorts