Welcome to France – 9,000km south-east of Paris, somewhere between Madagascar and Mauritius. Réunion, one of the country's 18 administrative regions, is like the missing piece of a European jigsaw puzzle that you one day find under the couch, except that you didn't even realise it was missing. And it also doesn't match the picture on the box. As a newcomer arriving at Roland Garros Airport, it's hard to know what to expect but with an open mind and an adventurous attitude, this is one island primed for exploration. Named after the legendary World War I aviator and tennis tournament namesake who hailed from the island's capital, Saint-Denis, Roland Garros is a modest affair until you glimpse a view of the outside world. Beyond the window panes, there's a sense of a Spielbergian Jurassic World, with soaring volcanic mountains coated in trees like a dense moss.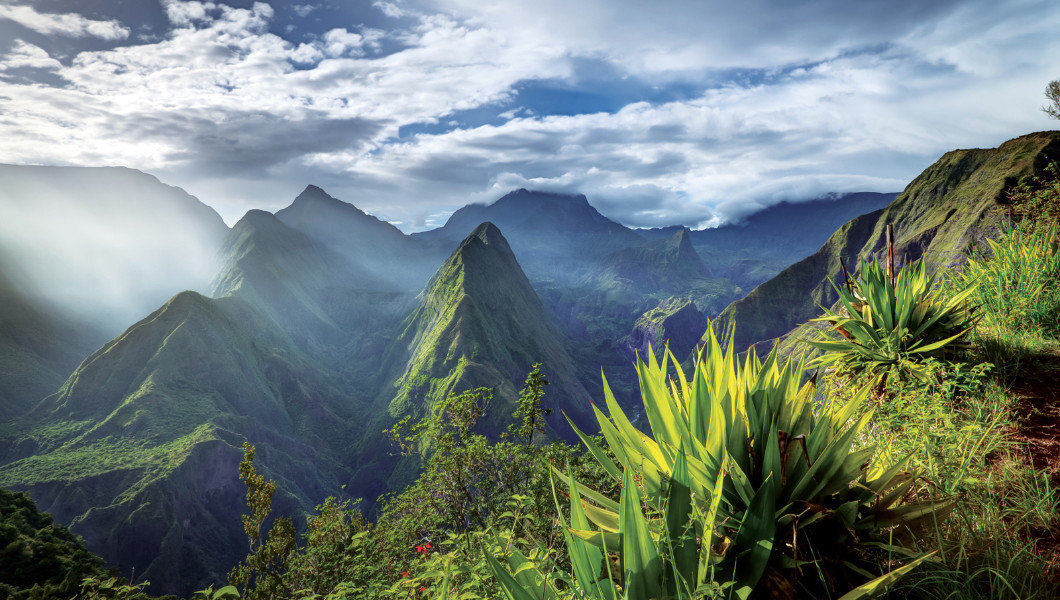 On meeting my French-born Réunionnais taxi driver I wanted to gorge myself on more of the history and culture of the island, but with his modest English and my utterly broken French, I couldn't decipher much beyond the fact that the volcano is currently sleeping, but the sharks are most certainly not. More on that later. What I did already know was that Réunion was essentially a blank canvas for European settlers, when the French claimed the uninhabited island shortly after the Portuguese landed in the early 16th century. It's somewhat of a stretch to compare the two, but the island began life as France's Australia – an initial convict colony of sorts, after a dozen French mutineers were exiled there from Madagascar. Now, a few centuries on, the island somewhat resembles the ethnic smorgasbord of its Indian Ocean neighbours; 50,000 shades of beige and brown, piled into a mountainous paradise.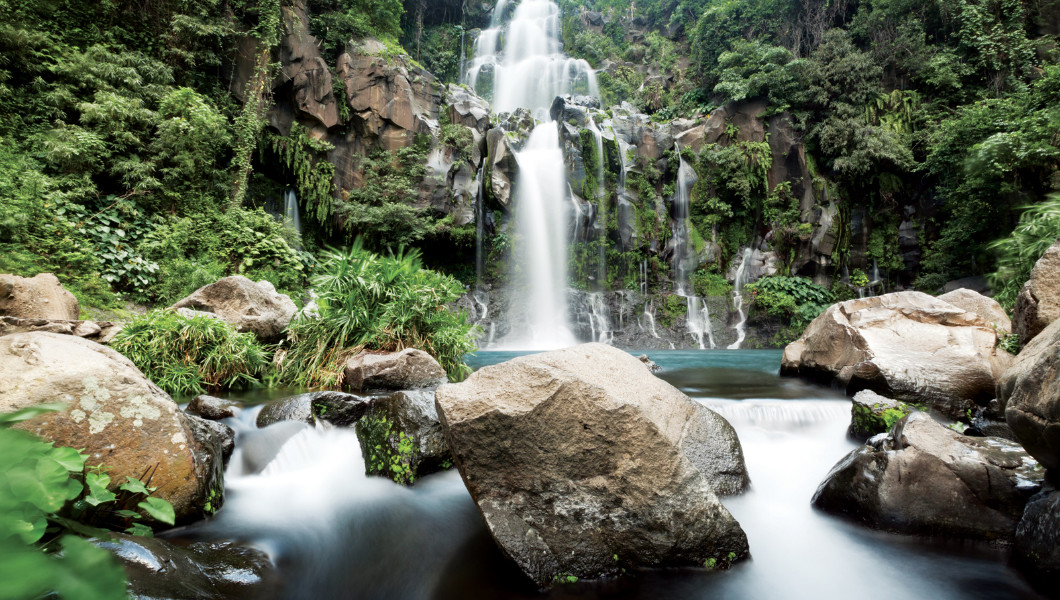 Let there be LUX*
My destination was 45 minutes southwest around the coastal ring road to arguably the island's finest escape, LUX* Saint Gilles. The former Club Med complex has had many iterations since it first opened in the 1970s, but none nearly as luxurious (as the name might suggest) as its current form, a colonial-style collection of chalets and suites, peppered among the trees and pressed up against the cold, coastal waters. Madagascar may be elusively hidden beyond the horizon but the sense of the African wilds beyond the sunset certainly adds to the dramatic ocean vista. The waves lap ceaselessly against the rugged stretch of beach, which has a variety of trees beyond the postcard palms of other Indian Ocean escapes. That diversity, it seems, is a recurring theme.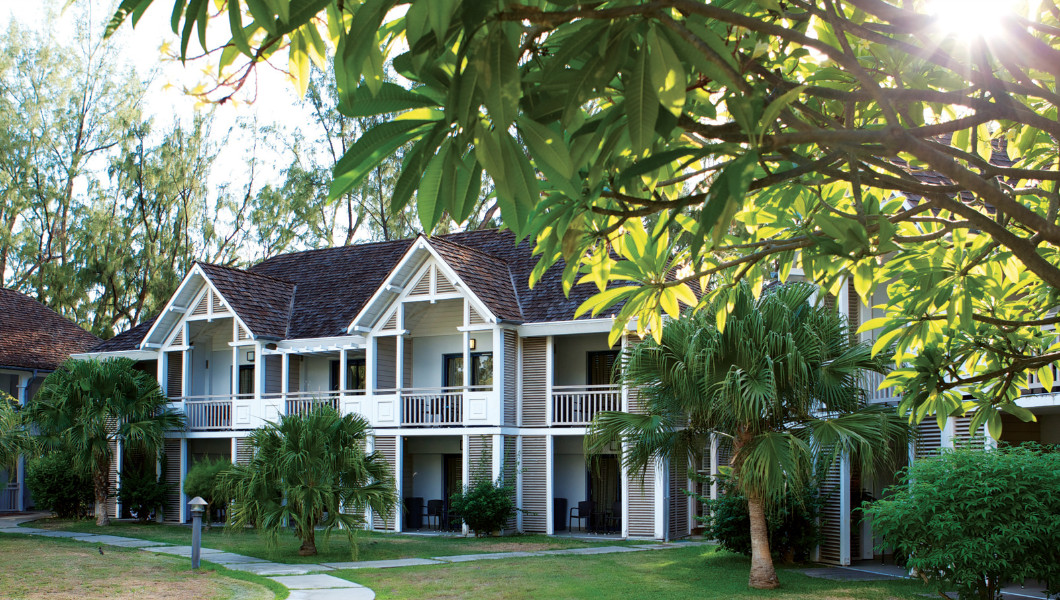 The resort's hub is the central maison, a whitewashed wooden building beyond a small driveway and courtyard area; the most striking feature of which is the hotel's Tree of Wishes, draped in scribbles left by guests and visitors, which is essentially a visual guestbook. I soon learn the filao tree is one of the 12 "Reasons To Go" strewn throughout property, a dozen unique and endearing features that LUX* properties like to make a fuss about. As they should. Some of the other wonderful reasons include a red telephone box where you can call home for free (yes, free); a gourmet coffee booth for fresh grounds available throughout the day; an "Ici" sorbet brand exclusive to the resort; and an al fresco beachfront cinema screen, where guests place small pine cones in the relevant jar to democratically decide what's being screened each night.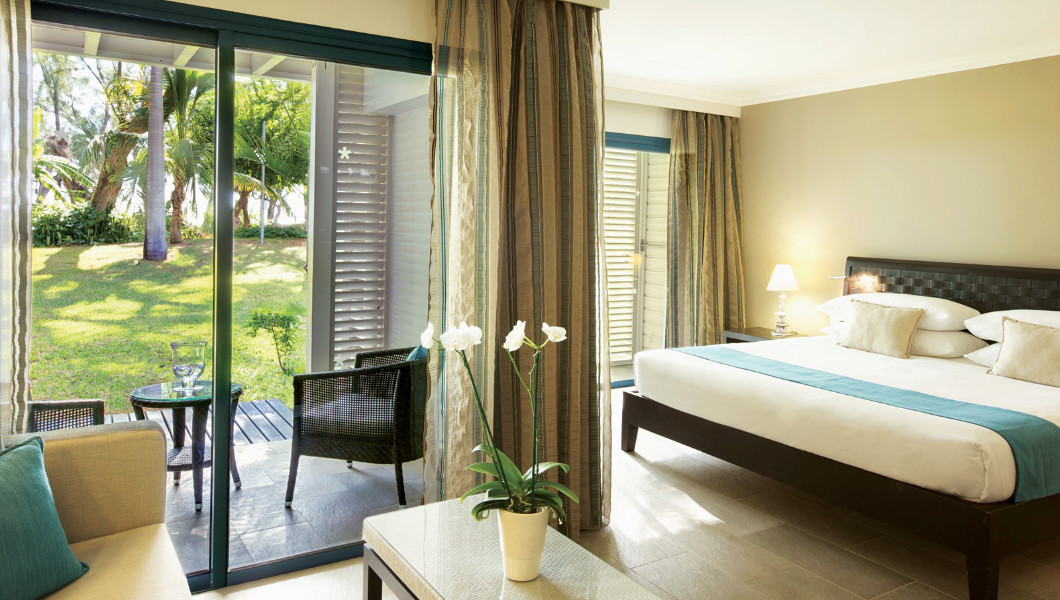 I skirt the edge of Réunion's largest pool to reach the outdoor Le Bar en route to my Junior Suite. With all honesty, LUX* has completely nailed both its branding and aesthetics, perhaps aside from that confusing asterisk. The suite's interiors are light yet cosy, comfortable and contemporary, and entirely functional. Before even clicking the latches of my suitcase, I'm thrilled to learn the bathrobes and towels are as plush as the mattress and as inviting as the aqua-tiled rain shower.

Within 10 minutes I'm smelling of citronella and ginger – a personal first and hopefully not a last. The zesty amenities are LUX*'s own and proudly boast a "no nasties" tag, as part of the brand's Tread Lightly pledge, which also means the resort will offset 100 percent of the carbon emitted during your stay. Yet another one of the 12 reasons, but one that'll go blissfully unnoticed until it shows up as an additional surcharge on your final bill. Fear not, it's just a few Euros and your conscience will be glowing as bright as your holiday shine.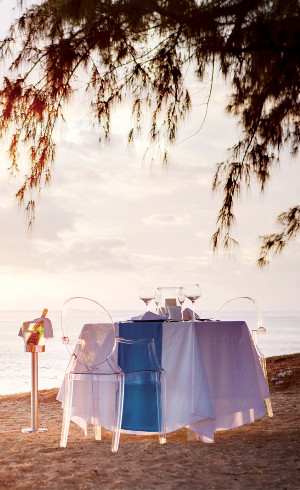 Day tripping
The hotel's 12 reasons are a valiant piece of propaganda to keep you on site but as Calvin once said to Hobbes: "It's a magical world, let's go exploring". If you want to stay footloose and have a proper romp around the island, a car rental will set you back about 70 Euros for the day, once you've added the insurance upsell and the GPS. You might think it's impossible to get lost on the the island's sea-level ring road but once you push into the mountains, you might find yourself in a topographical labyrinth, on winding roads that snake endlessly into the clouds. I set out first to Maïdo after a darting ascent from the ocean resort, climbing to 2,200 metres on the 45-minute drive. You'll soon get proficient stick shifting between first and second as you push through the mist and clouds, but just make sure you time your arrival before 9am or your "view" will consist of a panoramic plain-white vista.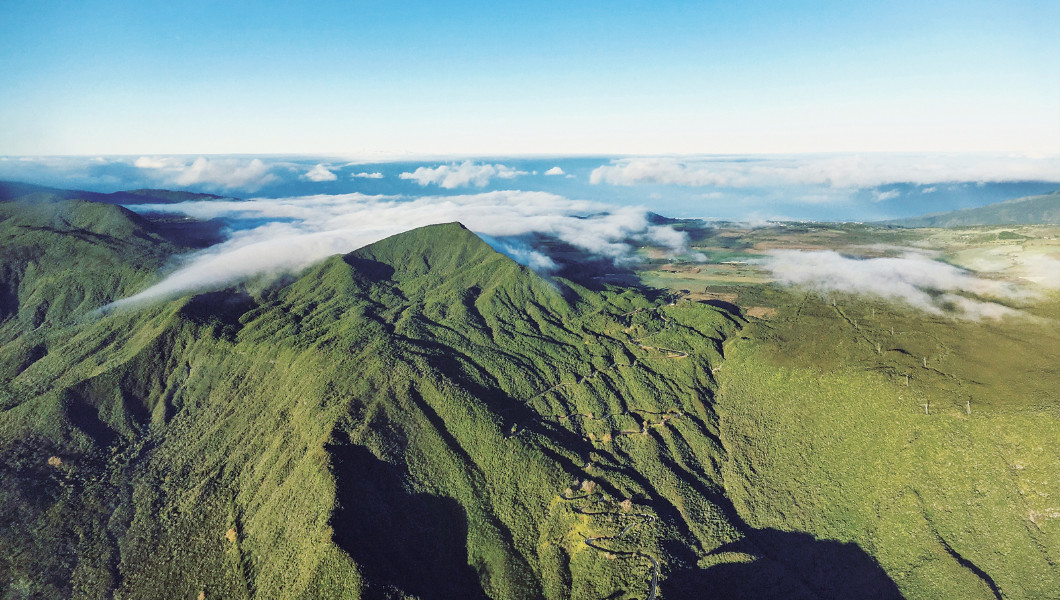 Fortunately, I enjoy a fairly unobscured view over the Mafate cirque (what we call a caldera or volcanic crater) as well as back over the west coast. What's incredibly inspiring is peering into the remote villages of the cirque, which are not even accessible by car. The locals lead almost an almost entirely self-sufficient existence and can only be reached by foot or, if there's an emergency, by chopper. I later learn that some of these remote volcanic villages were first settled by escaped slaves and the proud communities still function a century and a half after slavery was abolished in 1848. From the ramparts of the mountaintop, it's a bit like looking into another world, one that I want to leave undisturbed – this time. Down the mountain there's myriad options, from black-sand beaches to rum museums, botanical gardens and plenty of horse riding stables where visitors of all equestrian capabilities can take hillside and beachfront treks, although it's the surf itself that holds the biggest thrills.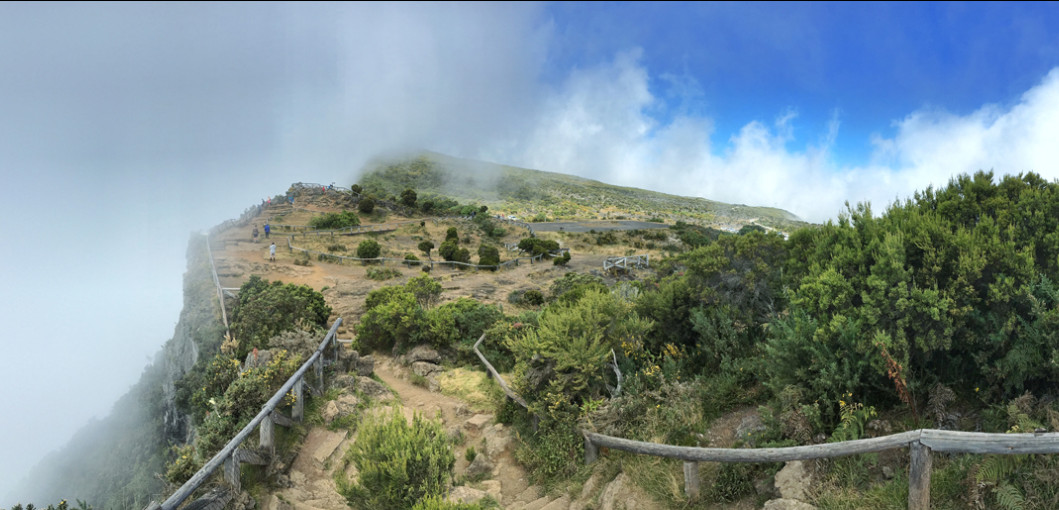 Ancient foes
Réunion is very well known among the global surfing community, for all the right and the wrong reasons. "La crise requin" – the shark crisis – is often headline news, with scores of shark attacks recorded in recent years, leaving surfers with missing limbs and many, including young children, never making it out of the water alive. That apparently wasn't enough to deter tourists and locals alike, and so a surfing prohibition was put into place while a mass shark culling and lagoon net project was completed. Just this year, a host of protected surf spots were secured, which means the ferocious bull sharks are kept at bay but the debate roars on about protecting the habitat of the beasts versus maintaining a surfing haven and, according to countless news reports, the memory of those lost will surely linger for some time to come. On this little island, humans never quite reached the top of the food chain, and it seems fair to return to the Jurassic Park allegory when you consider Réunion's most-feared predator is truly ancient.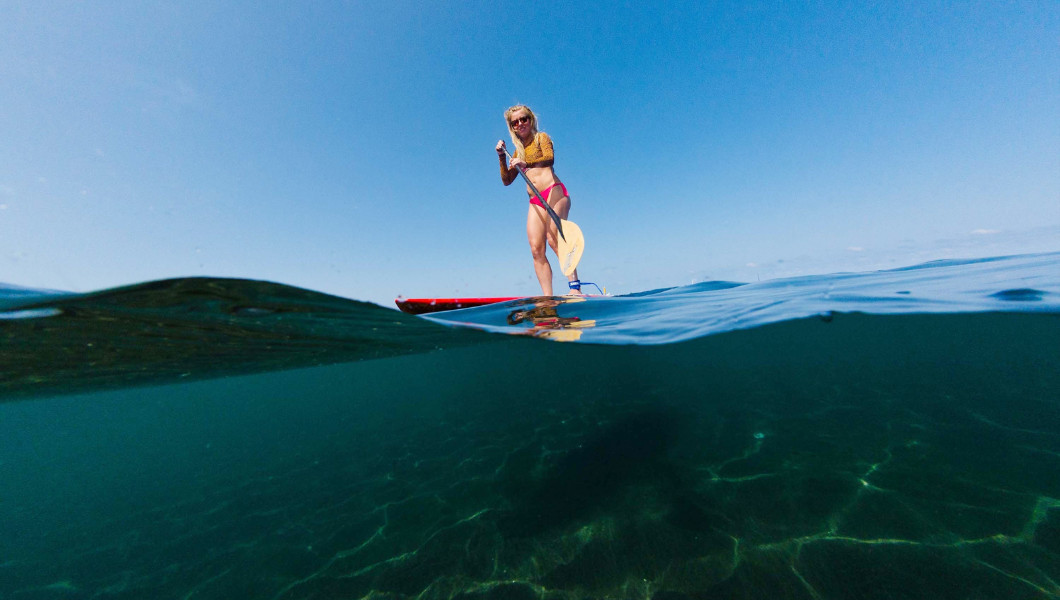 It's mind-boggling to consider that species of shark are believed to have roamed the oceans more than 400 million years ago, yet the verdant island itself is relatively brand new and would blow out a mere three million birthday candles, give or take a few. Or how about just one really big candle? Réunion is circled around one of the earth's most active volcanoes. The Piton de la Fournaise (Peak of the Furnace) is a shield volcano at the eastern end of the island, shaped like a grape squeezed in the northeast and southwest. It rises more than 2,631 metres above sea level and has erupted more than 100 times since records began in 1640 – most recently on July 31, 2015 – though a bigger explosion in 2007 saw a lava flow of around three million cubic metres per day chugging from the crater. Ironically, the volcano is often snow-capped in the winter, unlike the neighbouring Piton des Neiges (Peak of the Snow), a heavily-forested extinct volcano, which hardly ever sees snow fall.

Get to the chopper
While 4x4s and keen hikers can access the craters, it makes sense to soar above them for a broader look at the island. An hour's flight with Helilagon (+262 262 555 555) will get you up just after the crack of dawn for a 7am take-off for plenty of fodder for your Instagram – way beyond the required dosage to make your friends and family jealous. "This is not Mars," the pilot chuckles as the chopper buzzes over the belching fumes of the piton. The contrast between the volcanic wasteland and endless green is astonishing, with an incredible patchwork of sugar cane, geranium and other flora, which includes tree species native to Australia and Japan, allegedly carried over by bird droppings at some point in history. Within the huge, folded ravines there are countless waterfalls squirting out from the rocks and the foliage, many of which are accessible to intrepid canyoners. But the view is just fine from the helicopter, thank you very much indeed.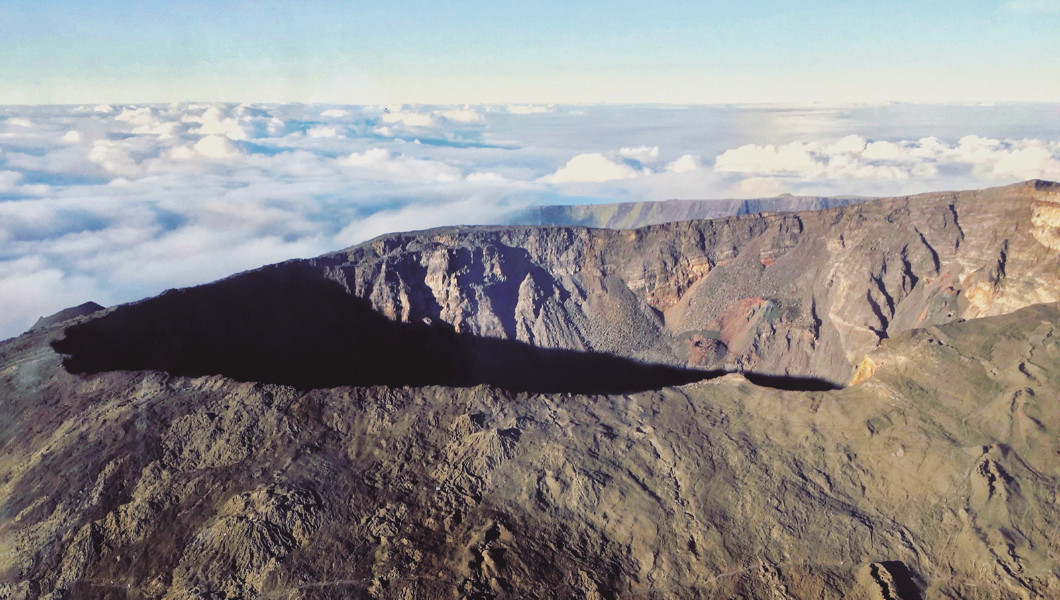 From an aerial perspective it becomes all the more clear why the island is such a favourite for adventurers and nature lovers, with endless opportunities to hike, camp, cycle and explore, ensuring the perfect balance between rest and play. I'm told many holidaymakers use LUX* as a revitalising retreat after exploring the island's wilder side, and it's easy to see why with serene lagoon access and beachfront cabana massages. I opt for the latter and am gently pummelled and left smelling of the island's own geranium crop before taking dinner at Orangine, one of Réunion's premier restaurants. Just make sure to opt for a bottle of Scrucap, LUX*'s own wine label that's bottled in South Africa. You guessed it, it's one of their 12 reasons, but I did myself a favour and quickly stopped counting all the reasons I had to return for, dare I say it, my island reunion.