Sweet relief

My weekend away with Joali Maldives was my second foray to the iconic archipelago but it was with an ounce of trepidation that I stepped off the plane. Bleary eyed and bemused I alighted shortly after dawn courtesy of a four-hour overnight hop with Dubai's Emirates, but my previous visit (to an unnamed resort) had involved a cacophony of drums to complement my lack of slumber – but this trip was a little different. The resort came into view after a 40-ish-minute seaplane transfer from Velana International Airport, which dropped me on a dock for my speedboat pick up. Skirting counter-clockwise around the resort's reef, the passenger vessel leaned hard into the glassy blue waters making a swift arc to the welcome jetty with not a drum in sight. Sweet relief. The greetings were warm, refined and completely ideal to cap off my overnight sojourn.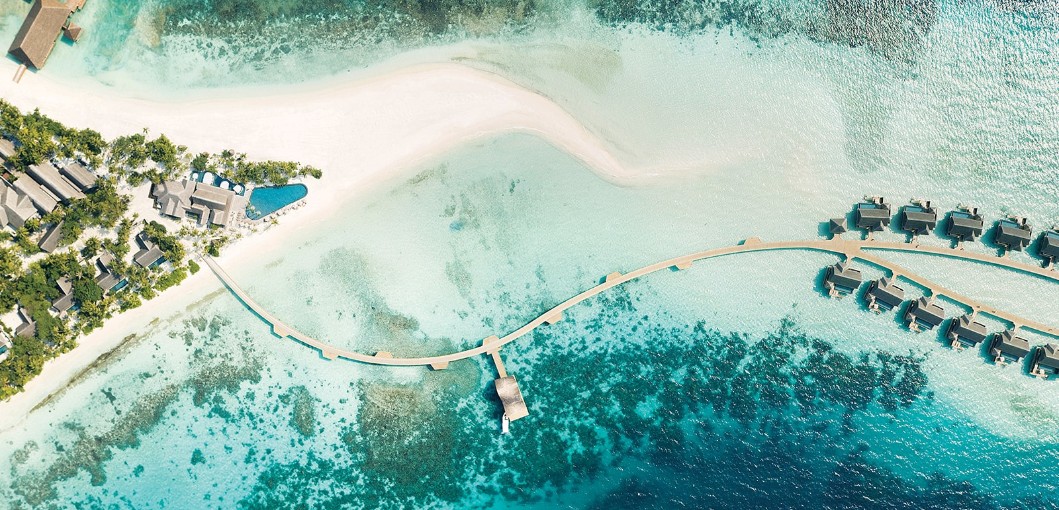 The arrival area is positioned on the bend of a snaking wooden jetty that stretches around the atoll, effectively doubling the length of the resort, connecting the teardrop island to an avenue of lavish over-water villas, facing roughly north and south. Blissfully unaware of where I was lodging for the next few days, I was delighted to be whisked toward the island in a golf buggy, drinking in the tropical scenes as we trundled over the jetty's freshly laid planks. The electric steed weaved its way around the resort's sandy lane, past a number of venues I would be exploring in the coming days but this final part of the journey bypassed any sort of reception area and took me straight to the capacious and homely Villa 16. The check-in process couldn't possibly be easier, swifter or more comfortable, reclining on the sofa and sipping Evian while the dedicated butler does the needful.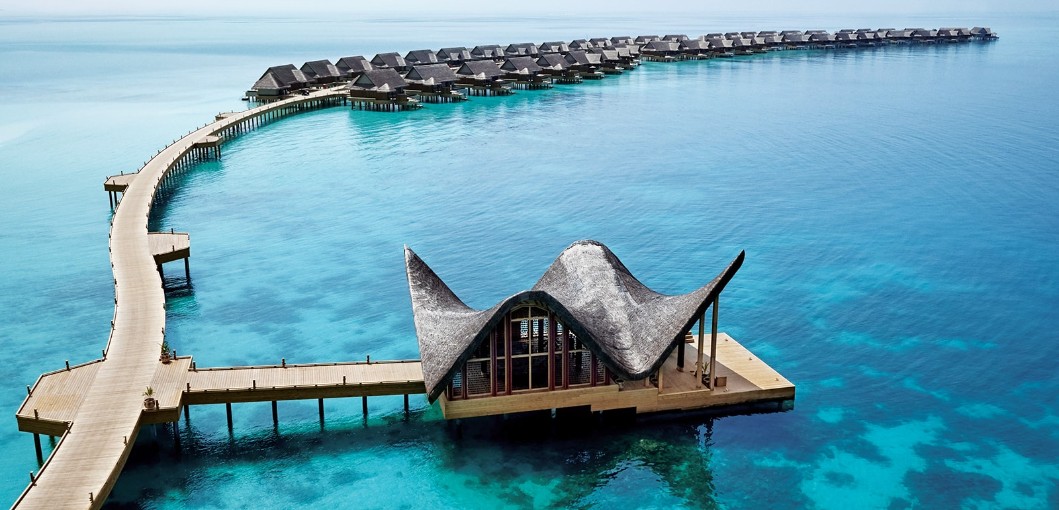 Home away from home

The first thing you'll notice when you push through the huge door is the sheer space allotted to you within the villa and what can be described as a private compound with a "sustainable glamour". Simply swipe your key card, enter and pick your jaw up from the floor. In my case, I was greeted by one of the largest trees on the island, bang in the middle of a large entrance area and a stunning example of the conservation efforts that have been enforced – around 1,000 trees were preserved during construction. It's by no means a large island but with only 73 private beach, water villas and residences (many of which are on the water), there is plenty of room to play. My "Luxury Beach Villa With Pool" is the larger option for the single-room beach villas, spanning 117sqm with a 1+1 suite configuration that could easily sleep four if necessary. The lofty ceiling adds to the sense of space, with a plush couch arrangement, soaring wooden fixtures and a very well stocked bar with matte gold touches that would fit well in an Art Deco penthouse.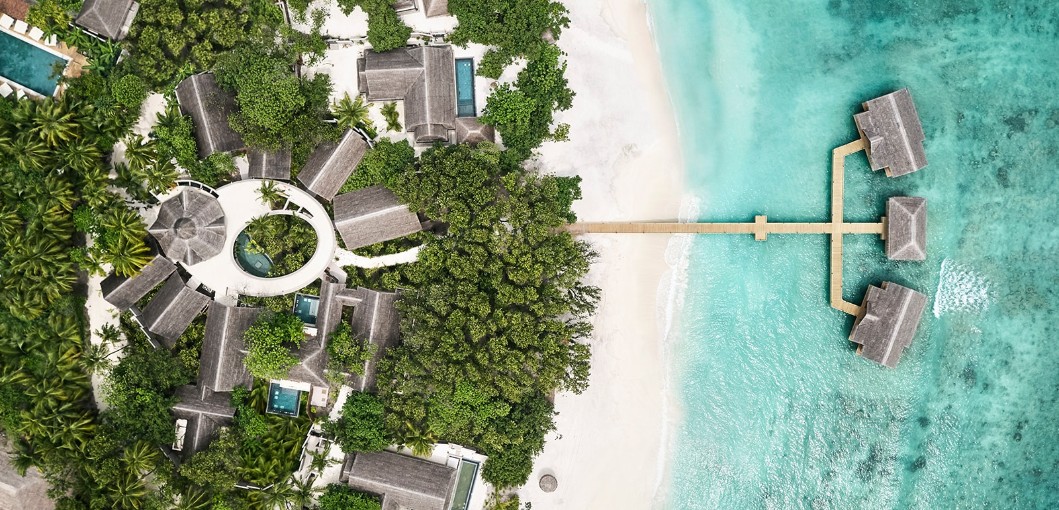 The cosy lounge area flows into the bedroom, which features a huge double bed in the centre, with generous space to manoeuvre around on each side. To the rear, an office desk-cum-closet area, an incredible rain shower and toilet combo, twin sink units and an outdoor soaking tub for in-villa pampering. Up front, the large sliding door opens up to your private infinity pool, adjacent to a pair of sun loungers, hanging chair and a shaded outdoor lounge. The design and layout are simply exquisite, with an incredibly modern yet casual feel that strikes the elusive balance between comfy and elegant, complementing the leafy villa grounds. The space is private without feeling too hemmed in, making the most of high walls and ample foliage to ensure your neighbours won't get a glimpse into your private slice of paradise.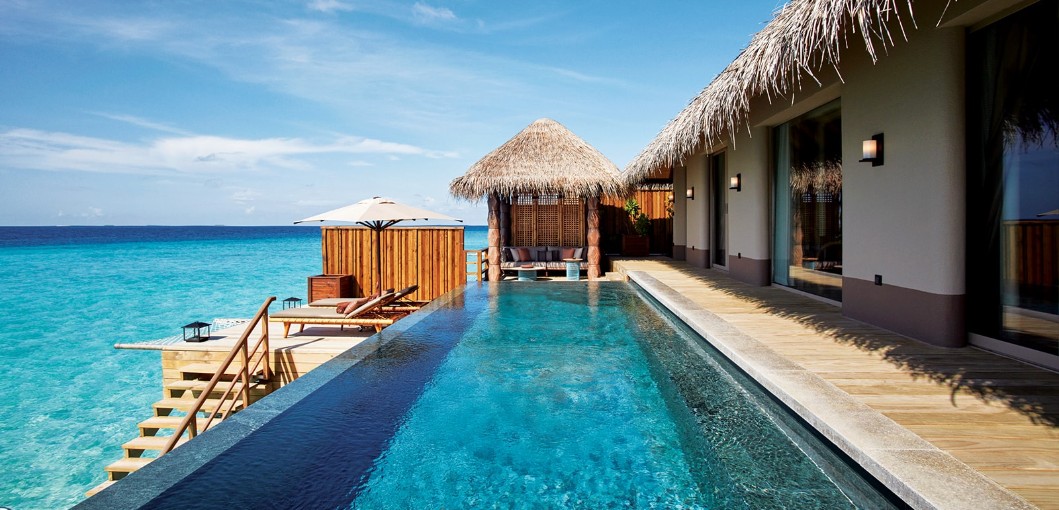 It's so "en privée" that you'll know exactly who is at your door when the bell sounds. Taking a dip in the pool? Sipping a cocktail in the lounge? Binging Netflix in bed? There may not be a need to fix your robe and trek to the villa's gate, thanks to your handy tablet. In addition to connecting you to the doorbell cam – allowing you to chat to whoever is approaching – the device is essentially your universal remote to control every conceivable technological function within your four walls; AC, TV, overhead fans, Bluetooth and more. For anything it can't do, your butler is on hand via a provided cell phone, ready to manage your in-room dining demands or make and amend bookings at the spa, gym, restaurants or any number of water sports.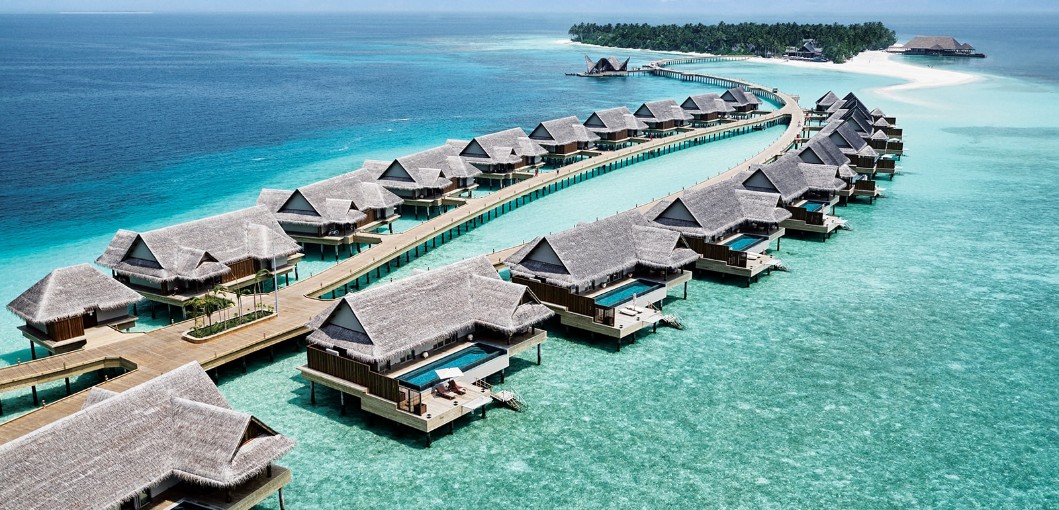 DecAdent dining

Everything man-made on the island is brand new. The resort first began welcoming guests in October as part of a soft launch with various finishing touches still being made. In fact, I departed just 24 hours before the opening of Saoke, the island's Japanese dining concept where world-renowned restaurant architect Noriyoshi Muramatsa has created a lounge-style, over-water setting with teppanyaki stations and traditional kotatsu seating for an authentic experience. Let's just say that's one of many reasons I'll have to venture back to Joali Maldives as soon as possible. The other F&B venues are very much a draw, with a modest range of eateries to satiate your appetite during your stay.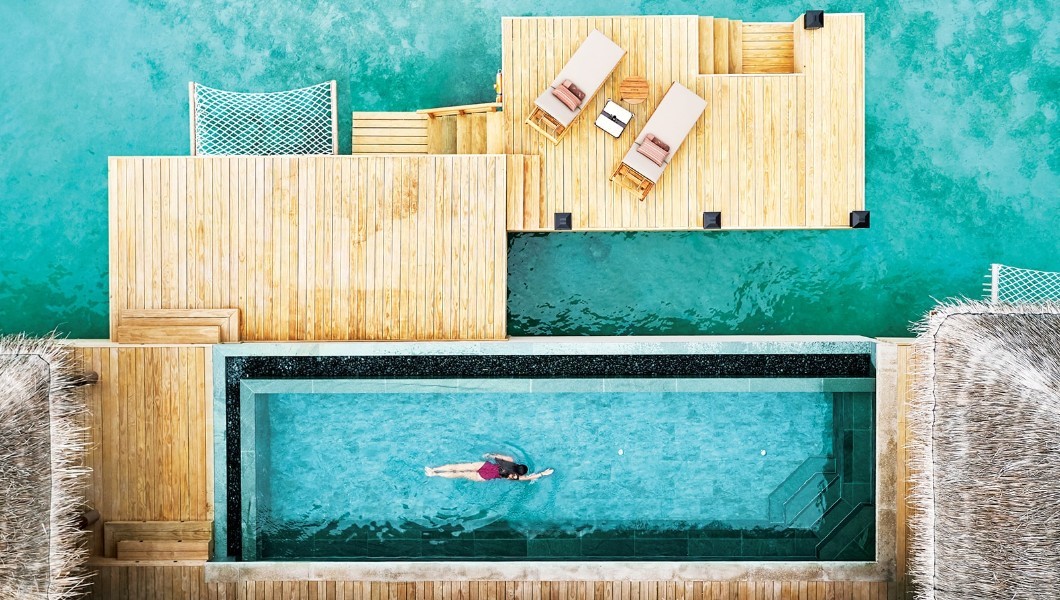 Of the three other main restaurants, Vandhoo is your dining destination for an eclectic range of dishes from around the globe, including South East Asian, Chinese, Mediterranean and Levant cuisines. You're certainly not setting foot inside a typical restaurant with an open wall-less aesthetic that offers the best of both indoor and al fresco dining, complete with woods and earth tones that blend well with the surrounds. For something a tad more laid back, Mura Bar overlooks the sweeping spit of sand at the west of the teardrop island and sits adjacent to the resort's pool. With a diverse range of fresh mains, light snacks and indulgent desserts, the venue is an ideal hangout anytime of day, with cabanas and semi-submerged "infinity pods" where you can recline and while away the hours while you sample some highlights of the vast wine cellar – or one of Joali's enticing signature cocktails.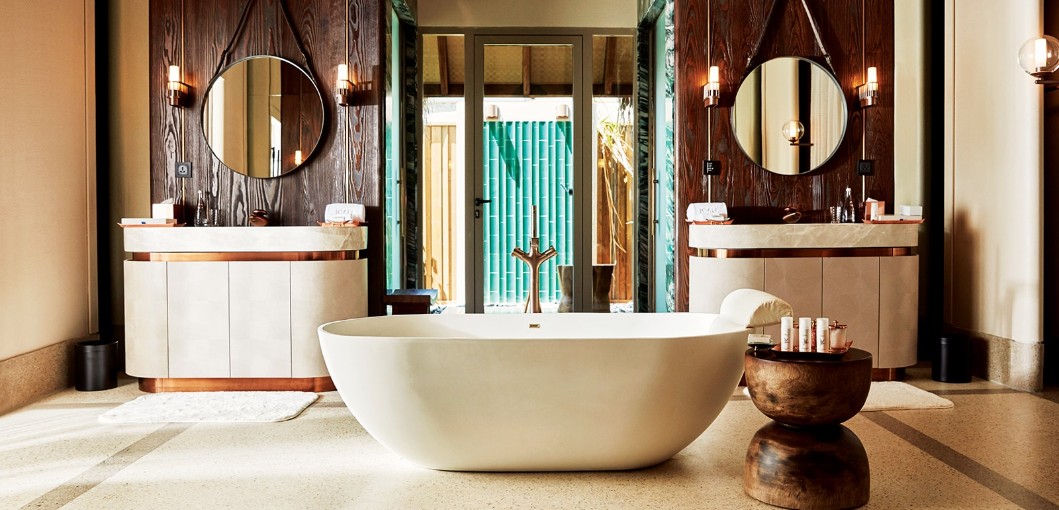 It is well…

For a taste of something sweeter, Lajoie is the brand's very own artisanal chocolate and ice cream store, allowing you to satisfy your craving for something sugary. But since this is the New Year period and January is all about wellness… let's stay strong. Despite the crafty cocktails, sumptuous fine dining and sweet treats, it's easy to place an emphasis on wellness at Joali. Even if you've spoiled yourself in and out of mealtimes, the available cuisines are fresh and wholesome and there's a whole raft of activities to bring some balance to your calorific intake.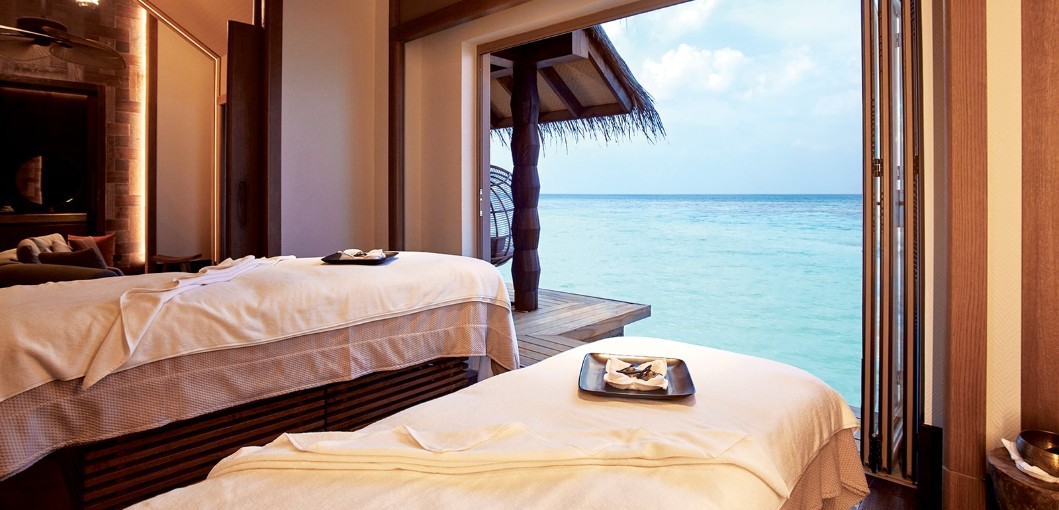 For starters, the fully stocked gym is your starting point to maintain (or kickstart) your health routine. When you're not pedalling your villa bicycle – which comes equipped with every abode – or plunging into the lagoon, the first floor "fitness centre" offers stunning views over part of the resort and toward the ocean, with dedicated trainers on hand to help you push, pull, stretch and sprint your way into the new year and the new you. While not typically fitness activities, you can also keep your body active with a range of pursuits and excursions; parasailing, diving, snorkelling and sunset fishing to name but a handful.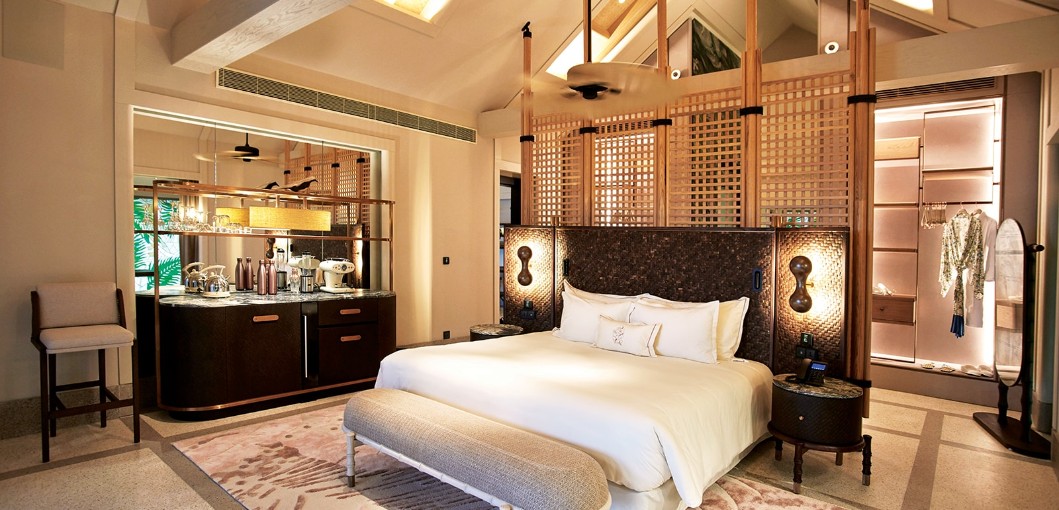 However, being well doesn't always involve high levels of exertion and a visit to the comprehensive ESPA Spa facility is a must for anyone setting foot within Joali Maldives. The large and welcoming reception doubles as a boutique, where you can browse the range of high-end ESPA products – from creams that tighten and balms that loosen, to face masks, foot scrubs and overnight sleep-enhancing moisturisers. Whatever your need… they have you covered. The same can be said of the wide-ranging spa menu, which offers myriad massages and treatments within the cutting edge facility.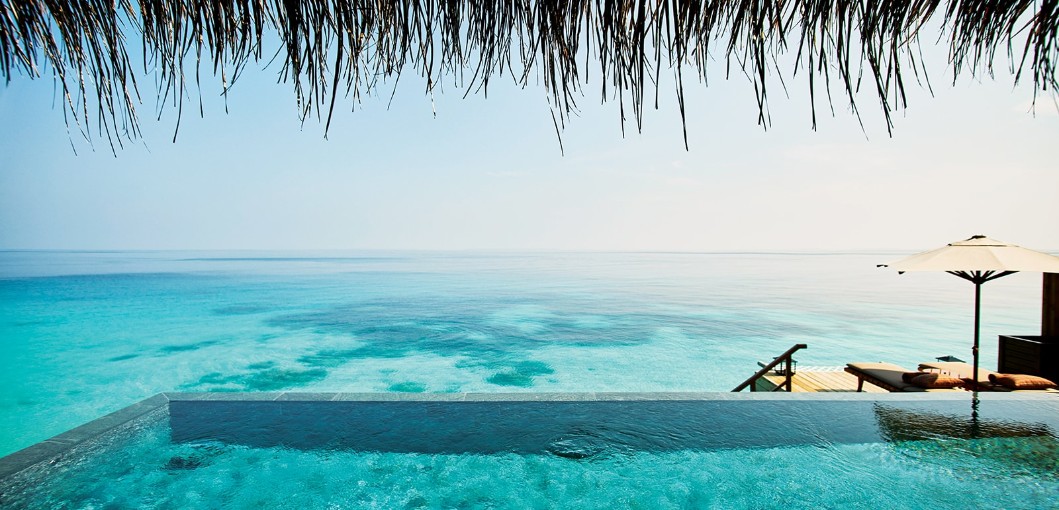 Whatever tickles your fancy, once you've donned your robe it would be remiss to not take your time with the experience shower (with a range of jets and pressure to reach every conceivable patch of your epidermis) and the classic sauna and steam room combo. Divided into male and female areas, the spa facility also offers a soaking pool with Jacuzzi-style jets and a relaxation lounge where you can sip your tea, browse a magazine or pluck a book from the shelf. For next-level extravagance, there's a dedicated spa jetty, with treatment rooms and a sauna that overlook the water, for sweet seclusion and mindful moments while your muscles get kneaded into next week. That's not to mention the yoga pavilion, which is the ideal venue for sun salutations as the orange orb appears over the horizon.
My particular combo of treatments involve a traditional oil massage that is the perfect balance between melting my knotty muscles and allowing me to disappear into a deep nap after the overnight journey. The "sleep ritual" was a suggestion, but since I was already weary and my bed was impossibly inviting, I opted for a foot massage, with a choice of essential oils and herbal infusions. Not familiar with the ancient art of reflexology, I believe the masseuse was able to tenderise and stimulate various body parts and internal organs through the soles of my feet, thanks to her pinpoint accuracy and granite knuckles. I could have feasibly spent my entire time at the spa, but I'd probably have outstayed my welcome and made things a bit uncomfortable by snoring on the massage table.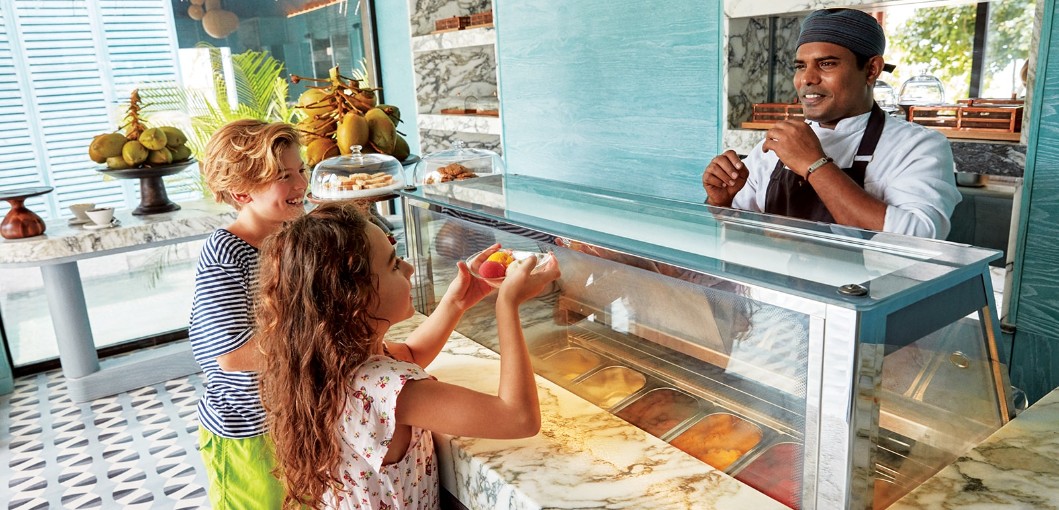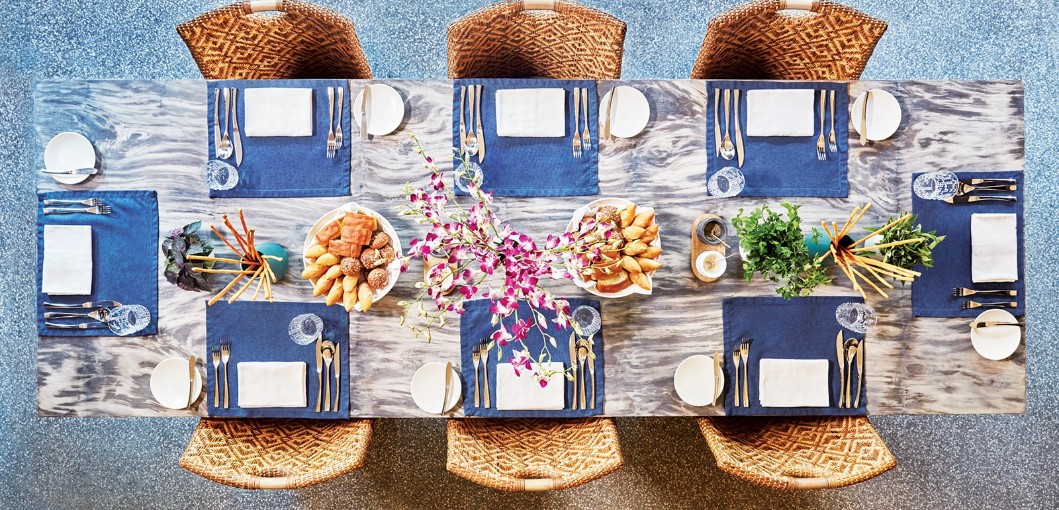 Earth, art and ocean

Truly enhancing their position as an eco-focused property, the resort has a pair of dedicated marine experts, covering both the leisurely diving excursions and also the reef conservation efforts. Despite widespread bleaching from the warmth of El Niño, the on-site marine biologist is committed to nurturing "baby corals" which can be manoeuvred according to the season and the corresponding water temperature, plunging to cooler depths when necessary. Whether you're scuba diving, snorkelling or riding the semi-submarine, the reef isn't the only thing you're likely to spy. Joali Maldives will be installing a range of underwater art pieces to complement the immersive art experiences across the island. Many pieces have arrived via collaboration with local Maldivian artists and art lovers can also indulge their passion at the hotel's art studio, offering interactive events with guest artists and workshops.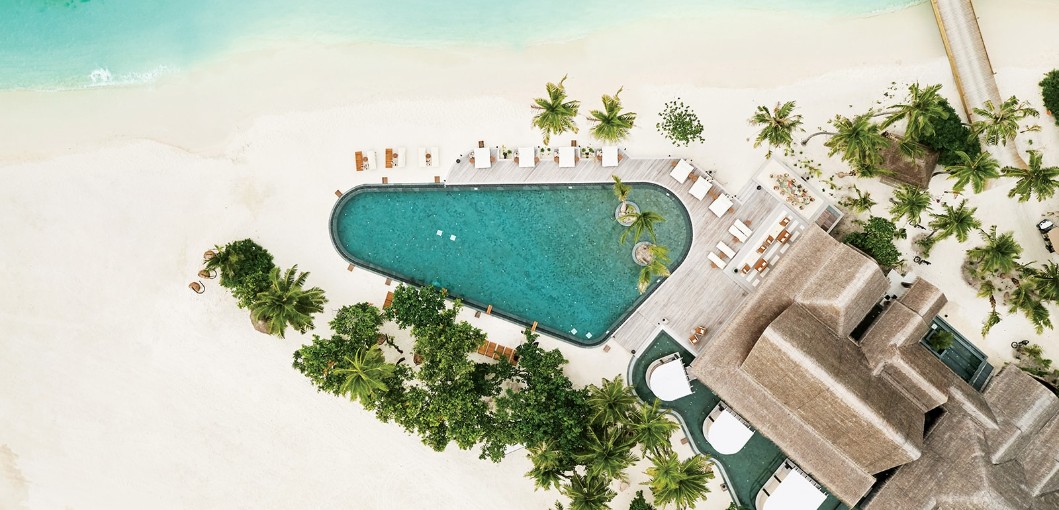 Joali is surrounded by interactive and experiential pieces that incorporate surrounding nature and celebrate young designers, including Misha Khan, Nacho Carbonell, Porky Hefer, London-based Studio Glithero, Zemer Peled, Chris Wolston, Doug Johnston, Ardmore and more. Guests can explore the resort's extensive art collection with an exclusive art map which spotlights areas of interest including those works created in collaboration with local artisans to support the Maldivian community. Whimsical work is also featured at the Art Studio & Gallery, which invites international guest artists to exhibit throughout the year. Eye-catching art and true relaxation are also delivered in the resort's Living Room, where guests can decompress in comfort while reading one of the over 1,000 books available.
Stay:
JOALI MALDIVES
Muravandhoo Island Raa Atoll, Maldives
info@joali.com
+960 658-4400