I'm greeted at the airport by Maurice, a man with laughing eyes who ignores my handshake to lift me up, twirl me round and drop me back onto my feet in a single, fluid sweep. It is a perfectly executed – but totally unexpected – welcome to St Martin, and I'm giddy with glee. The air is hot and heavy yet there is an irrepressible joie de vivre. At around 96 square kilometres and with a population of around 75,000, the "Friendly Isle", as it's known colloquially, is a less well-trodden holiday hotspot than Barbados and Saint Lucia, but an open secret among an enlightened global community of Rich-Listers.
As the smallest landmass on the planet to be divided into dual ownership, the island has been shared by the Dutch and French for almost 350 years. However St Martin is unmistakably French – albeit with a Caribbean twist. Stylish boutiques rub shoulders with chi-chi Parisian-style patisseries and wine bars set along neatly paved boulevards beneath rustling palms. Beachwear is an elegant mix of Givenchy, Hermès and Lacoste and the air is filled with a delicate Chanel spritz. Yet, quite unlike the glorious aloofness of the French capital, everybody in St Martin meets your eyes wearing a genuine smile – even the burly guys at airport security.
As he leads me to a perfectly polished limousine, Maurice hands me a freshly plucked hibiscus to tuck behind my ears and presents me with a bottle topped with a rainbow of ribbons. I shoot him a quizzical look and he beams back. "Sip slowly for a happy future," he says, and the penny drops – I've been handed a bottle of St Martin's magical elixir: guavaberry liqueur. Beloved by islanders for centuries who believe it brings fulfillment, contentment and cheer, the liqueur is also an age-old cure-all for a diverse list of maladies from hair loss to infertility. The island's wild guavaberries – sweet golden cherries the size of an average Cartier diamond – are particularly abundant this harvest so islanders feel doubly blessed.
A favourite island saying: Ebery pat gat a kibber (meaning there's something for everyone) is a fitting description for St Martin, where world-class water sports and island-hopping yachts attract a well-heeled international crowd, peaceful coves offer good old-fashioned rest and relaxation, and luxurious spa retreats allow time to disconnect and unwind. In its privileged scenic location, tucked between the Atlantic Ocean and the Caribbean Sea, the island is richly endowed with dazzling emerald-green foliage, seas the colour of sapphire and white, powder-fine sands. The views are utterly seductive with all the gorgeous topographical and botanical temptations of the exotic Caribbean married with European sophistication. In St Martin, France shares a border with The Netherlands – something that does not happen in Europe. It makes it special, a touch eccentric and wholly unique.
There are around 35 idyllic beaches to choose from, from the moon-shaped stretch at Mullet Bay to the tranquil "clothing optional" sands of Orient Bay. Join the crowd that relish the high life at Baie Longue or plane spot on Maho Beach – the terrifying low-flying approach where jets skim above your head is popular with adventure-loving geeks.

Check the daily landing schedule posted on a surfboard outside the Sunset Bar (Beacon Hill Rd.; +1 721 545 2084), and then take a place directly in the flight path with ear plugs in and a large rum punch to steady the nerves. Zipping around St Martin is easy by bus and the journeys, while highly entertaining, often take double the stated time due to meandering livestock, chit-chat, unscheduled stops, and spontaneous sing-song or a particularly salacious piece of gossip.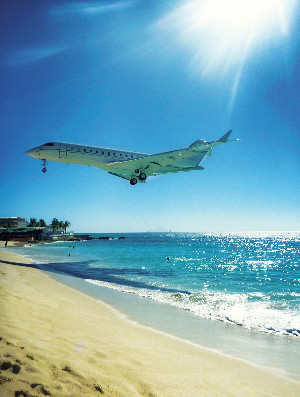 With my private driver, Maurice, I enjoy an island orientation of the magnificent West Coast, listening to fascinating stories, like the tale of a well-known celebrity couple that booked his limousine to and from the island's SXMusic Festival. After the event, they tipped him handsomely for his service (in a mixed wad of Euros, US dollars and Dutch guilders) and left him their entire luggage in order to travel home unencumbered. Today, Maurice is the proud owner of five pairs of Jimmy Choo five-inch heels, some skin-tight, sequinned hot-pants, a collection of longhaired wigs, some false eyelashes, and several cans of spray tan together with a dozen identical Hugo Boss T-shirts. "Belly full, pitata ave kin," he says, wearing a smile like an overstretched hammock. It means the contented can afford to be choosy – and Maurice is spot on. The contentment is tangible and seems to wash over St Martin in a warm, languid wave.
Food is undoubtedly one of the island's great pleasures. Around 110 nationalities call St Martin home, though French, English and a Creole patois predominate. The island is justifiably hailed as the "gastronomic capital of the Caribbean" – undoubtedly thanks to the passionate Gallic culinary panache, with Caribbean-style beurre blancs, cassoulets and crêpes as a nod to gourmand France together with some of the finest wine cellars in the region. Freshly caught mahi mahi, tossed lightly in garlic and drizzled with zingy citrus butter and served with mango salad becomes my favourite menu pick.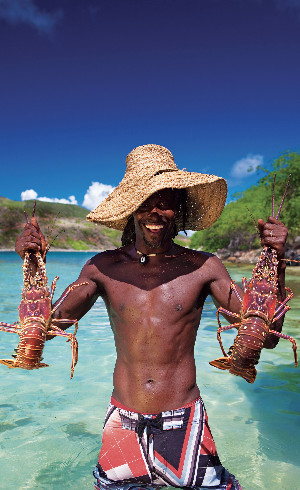 In the village of Grand Case, dozens of restaurants hem the streets, from traditional French bistros and cafés to fresh fish eateries. Another option is to simply wander along tasting food from the roadside lolos (literally locals cooking in front of their homes). I let my nose lead me to one family cooking stuffed crabs and grilled lobster in a pan – utterly divine. For a fraction of the price of a five-star restaurant, I dine like a king with a banker from a Quebec, a UNESCO executive from Paris and a pilot from Geneva for company. Lolos can be simple one-person operations, but this one is a team effort with family members aged 10 to 80 cooking together among sizzling smoke, giant brew pots bubbling with oxtail stew, and griddles set with johnnycake (fried bread), jacks (fried fish) and strips of beef. Fish such as tuna, marlin and snapper is everywhere – I even spot cheeks of monkfish and seared scallops.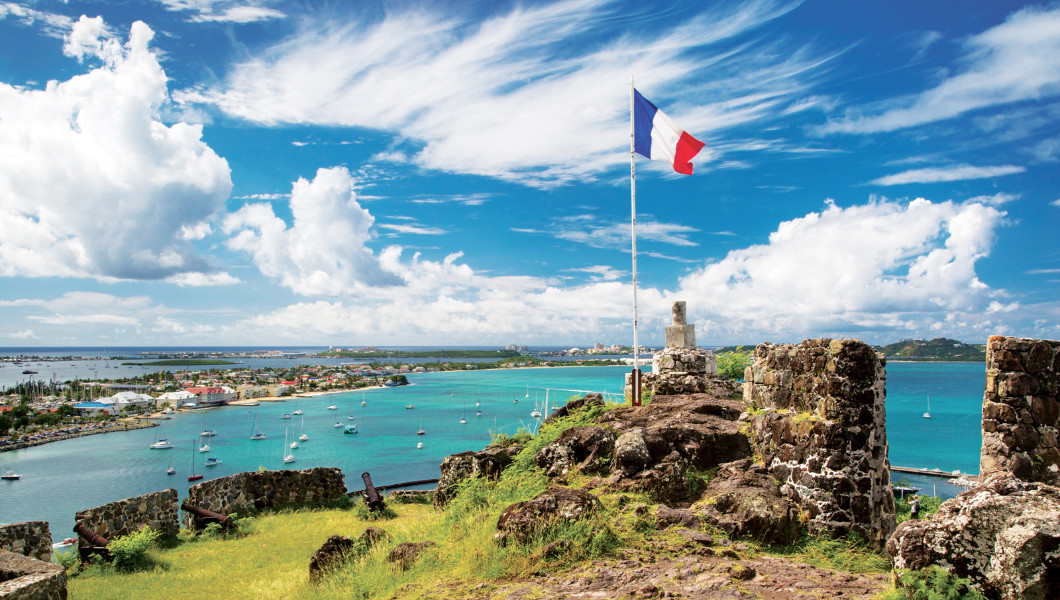 In the same area, there's a restaurant that takes Caribbean-French fusion food to an exalted level. Decorated in bubblegum hues, Le Tastevin (86 Boulevard de Grand Case; +590 590 87 5545) is run by the Manrique family, offering truly elegant dining in a beautiful, open-air setting decorated with shimmering lights. The French-Caribbean menu has wowed diners for more than 30 years and includes must-try specialties such as aged rum foie gras pâté with stewed dry fig, pork tenderloin in cider and Mapuche (Chilean) spices accompanied by honey-glazed turnips, and crêpes with chocolate and spiced lime. A rum menu pays homage to hundreds of options, both dark and light, including infusions with pineapple, coconut, ginger, banana, and coffee, while the ever-popular le punch planteur (St Martin's planter's punch) mixes rum with tropical fruit and a splash of grenadine. There is also guavaberry liqueur, of course, while the national drink is made from aged rum, brown sugar, and wild guava berries picked from island's central hills. It is in these hills that the most luxurious villas can also be found. During the SXMusic festival the oh-so chic after parties in this lofty setting were the place to be until sunrise. Once the news spreads to the millionnaires' playground of St Barts, St Martin's grand mountain villas look set to triple in rent.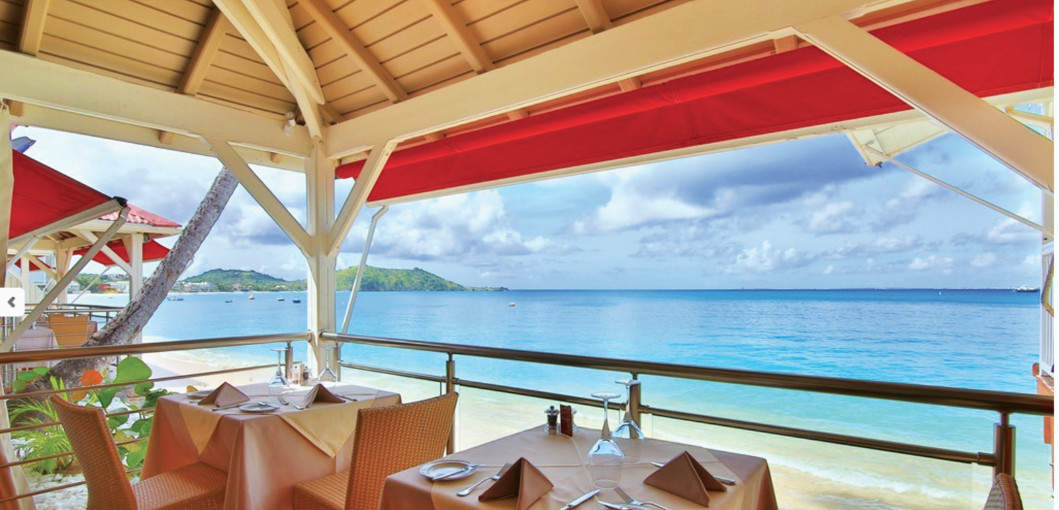 When it comes to lodging, the island does upscale comfort exceptionally well: the beaches are spotless and secluded and the luxury resorts provide lavish accommodation that appeals to French tastes. At Belmond La Samanna, the standards are nothing short of impeccable. Around 40 acres of lush gardens are beautifully maintained, with perfectly placed hammocks for respite in the shade. I'm in a beachfront suite, gazing out across the Caribbean, and the French furnishings scattered with Caribe accents are generous in style. From its scenic location, stretched across the crescent-shaped sands of Baie Longue, the resort lies just 15 minutes from Marigot, the historic capital of St. Martin. Marigot simply oozes charm with its daily market, old French fort (Fort Louis) and rich artistic tradition. Take a stroll around galleries featuring the work of island painters and craftsmen, such as celebrated Caribbean artist Roland Richardson, tucked in between the high-end boutiques of Longchamp Cartier. As the "Father of Caribbean Impressionism", Richardson is Marigot born and produces works that encompass many of the classic mediums including oil, watercolor, pastel, charcoal and etching.
Also impressive is the architecture found in the city, from the traditional Creole buildings with their bright colours and elaborate decorations to the distinctive homes designed by architect Ali Tur, who brought his concrete-built architectural style to the Antilles in the 1930s. Marigot also pulsates to the rhythm of tropical music with soca, salsa, samba, steel band, beguine, reggae and zouk heard morning to night. Among the syncopated beat of drums, crinkle-faced old men hunch over battered wooden tables playing fiercely fought games of dominoes. Bingo is another favourite pastime – the first player to get a full row, column or diagonal with five corn seeds wins the game.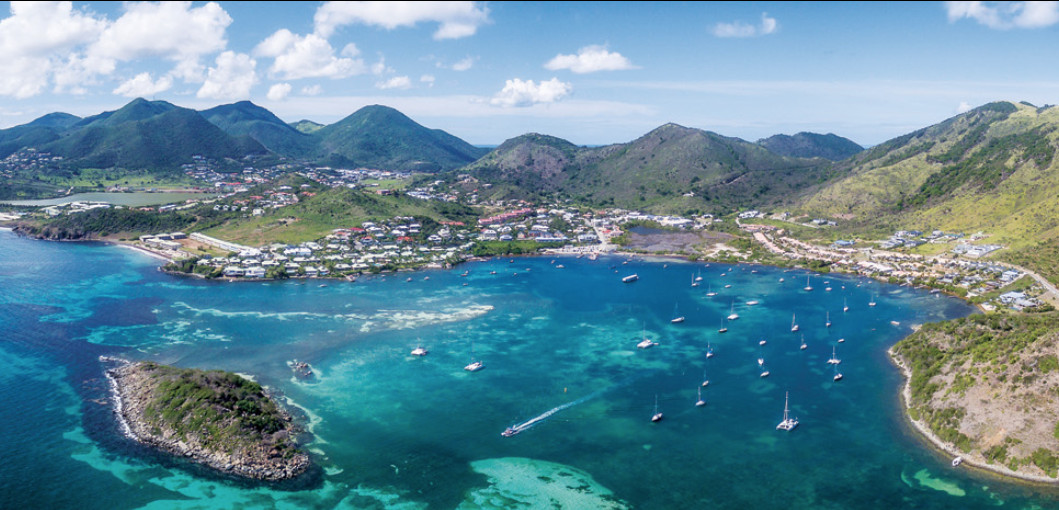 With crystal-clear waters, St Martin is a haven for aquatic pleasures, from boating, diving and snorkelling to windsurfing, fishing and jet-skiing with dependable trade winds providing ideal conditions for year-round water sports. Pinel Island is a popular destination and island hoppers can venture further afield to Coconut Reef, home to sizeable populations of tortoises and iguanas. Divers here will encounter arrow crabs, sea anemones, and coral shrimp along with thousands of brightly coloured reef fish. From January to May, humpback whales are particularly fond of the shallow waters in the mating season and can be observed swimming offshore from St Martin, as well as large dolphins. A protected marine reserve, Pinel Island is fringed by a coral reef and a stunning beach that rises to rolling grassy hills. Sit here sans souci (without a care) and the rest of the world seems a lifetime away – it's hard to believe New York can be reached in just three-and-a-half hours. Hillside trails weave through bird-filled brush and ferns overlook an empty, picture-book beach lapped by waves a hundred different shades of blue. When Christopher Columbus discovered the island in November 1493 it probably looked like this, I muse.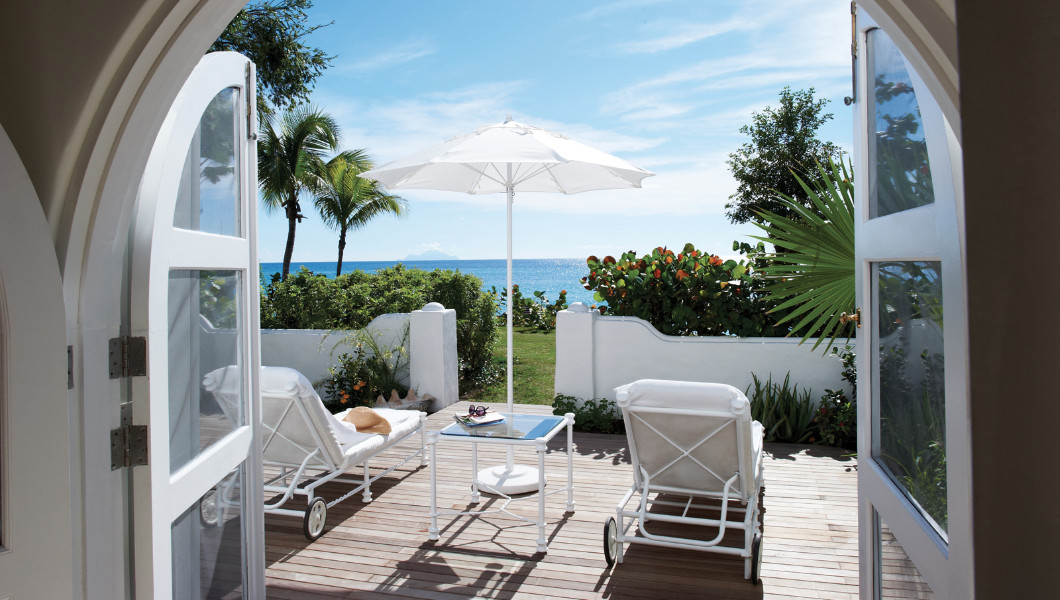 On my last day on the island, I pull out the bottle of guavaberry liqueur Maurice gave me and fill a glass with the syrupy infusion before quickly realising it is powerful enough to numb the tongue. St Martin culture is inextricably linked with guavaberry liqueur: it courses through the veins of the locals, young and old, and plays an important role in the upbeat cheeriness and contentment of the islanders. And, as I plan a final lobster and monkfish gastronomic splurge at celebrated Grand Case restaurant Ocean 82 (82 Boulevard de Grande Case; +590 590 52 9812), I can vouch for that flush of contentment myself.