On Virgin Gorda, I am living the dream. You know the one: it's a little bit different for each person, but it happens when a moment achieves such perfection that time stands still. In this dream, I am listening to nearby waves pounding a symphony so rhythmic and primal it stirs my soul. When birds start to titter in harmony, their dulcet notes riding on the briny wind, I open my eyes, and through the blooms of bougainvillea, see a blue reminiscent of Renoir's palette. It's not a dream – it's better than that. It's paradise.
Centuries ago, pirates held the British Virgin Islands dear for the same reasons travellers do today. The covert coves, cobalt-coloured bays and islands with craggy rock formations made for excellent hiding places; today they are havens for repose. Part of the same archipelago as the US Virgin Islands, the British Virgin Islands are more barefoot chic than manic, more under-the-radar than ostentatious. A mariner's dreamscape, there are some 60 islands, varying drastically in size and luring yachters galore in all seasons. It isn't uncommon for brilliant crafts to compete in the crystal-clear water like models on the runway, each trying to outpace the next with technology, largesse or beauty. Just 15 minutes from St. Thomas by small plane (or 45 minutes aboard a ferry), the islands offer a variety of castaway-style retreats, from one-island resorts to town-sited villas.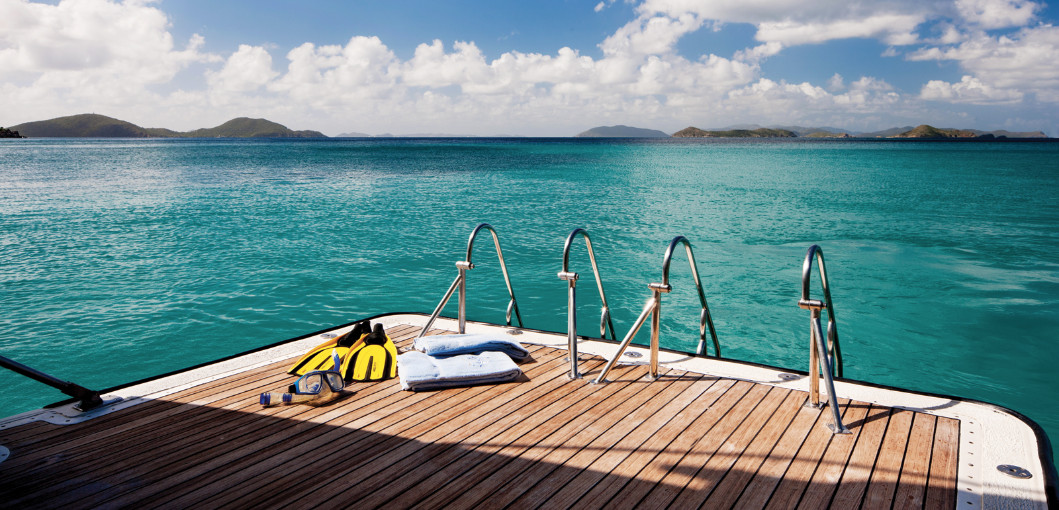 One of the most idyllic is Valley Trunk. Set on surely the most unpretentious of all the British Virgin Islands, Virgin Gorda, Valley Trunk is an enclave that mirrors the isle's laid-back, yet glamorous mood. I've been staying at the family-owned estate for the past four days, joining friends in a buyout of the 11-villa property. Once serving solely as a getaway for the Wildenstein family – a European, old-money horse-racing dynasty – and their closest friends, today, during shoulder season and certain dates in May and October, the estate is also accepting guests for individual villa stays.
Stretched across seven hectares, Valley Trunk occupies a snow-white curl of beach, which unfurls at the bottom of the hilly property. Lined with undulating nature paths, the jungle-like terrain overlooks Sir Francis Drake Bay. One could walk forever here, encountering the occasional bench to rest with a book. While wholly coddling, the intimate, resort-like property eschews flamboyance to highlight life's simple pleasures. This isn't the spot for the person who wants frenetic nightlife, the latest designer interiors or gimmicks aplenty. The owners let the island speak to you, and the staff's spoiling ministrations act as the foundation to give you a true sense of vacation.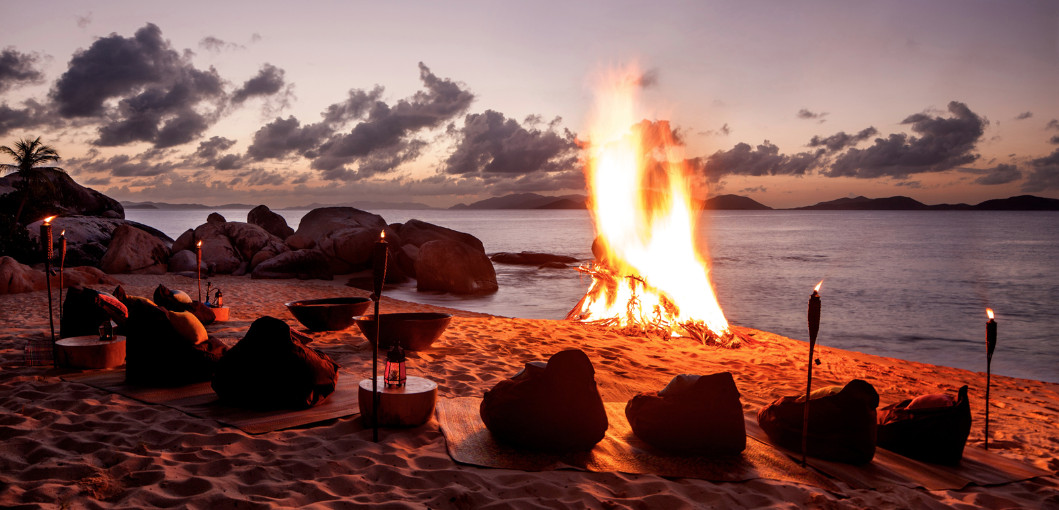 While the individual villa and suites reflect Caribbean-style architecture, with terraces that seem to fly above the view (distant Tortola looks supernatural), my daydream reverie is taking place at Bali House, the estates's beachside shelter, where I pause to take in the view. Like a secret playhouse by the sea, set down a winding path away from the various villas, the house serves as a sort of living room where guests can convene for lunch, dinner or drinks. It's meant to evoke something exotic and magical, perhaps even reference the fusion of faraway cultures that come together to make these islands so different, and the story behind it makes it all the more fascinating. Brought to the Caribbean dissembled all the way from Indonesia, today Bali House, with its polished wood interiors and open windows, sits surrounded by verdant gardens and the panorama of the brilliant sea. I drop in at midday for lunch. Roslyn and Cindy, staff who have been with the Wildenstein family for aeons, buzz around me, their skills with tableware like an art form.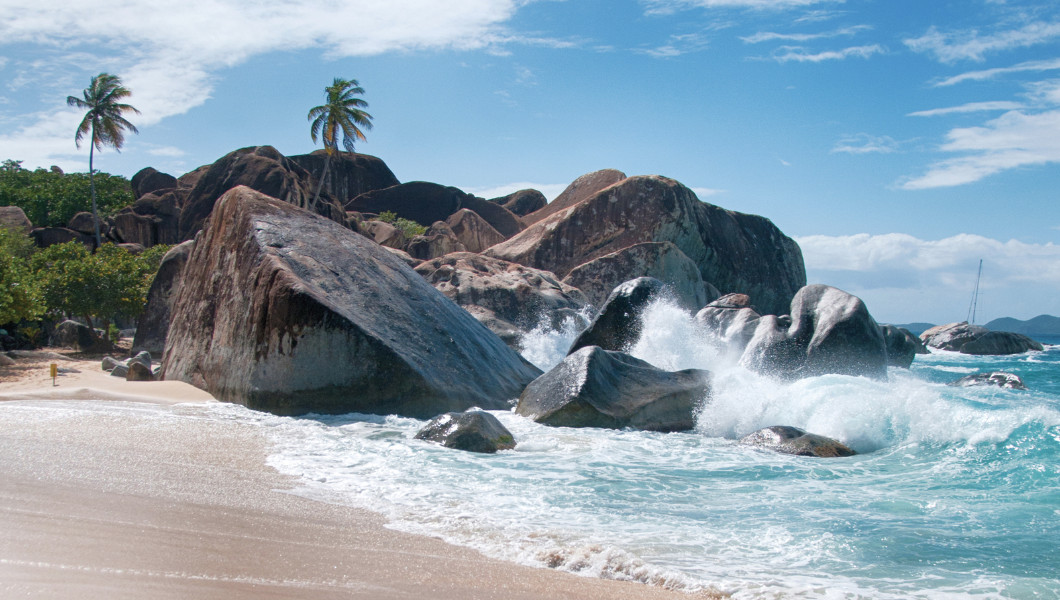 As guests, we come together for cocktail hour, where elegant Godfrey, another unforgettable staff member, engages us in conversation and pours drinks. Night after night, dinner locations vary, but we sit down as a group around the estate, from Bali House on the beach to the Main House's expansive terrace, which is adorned by twinkling lights. After dinner some nights, we gather before a roaring beach bonfire until the wee hours. Doing nearly nothing defines each blissful day, though we do take Xanadu, a 20-metre yacht out for a sail, stopping to snorkel or dive amid the channels of private islands, many of which may not even show up on maps.
Some of the nearby islands are hardly a blip on a map, however. Bunk at either one of Sir Richard Branson's over-the-top personal paradises and laid-back luxury takes on new meaning. At Moskito, just a stone's throw from Virgin Gorda, you may lollygag with a lemur, a near-endangered, ring-tailed animal who hails from Madagascar. In efforts to create an eco-estate (Branson has built his most recent home here), the idiosyncratic owner has created a lemur refuge, acquiring the animals from zoos around the world.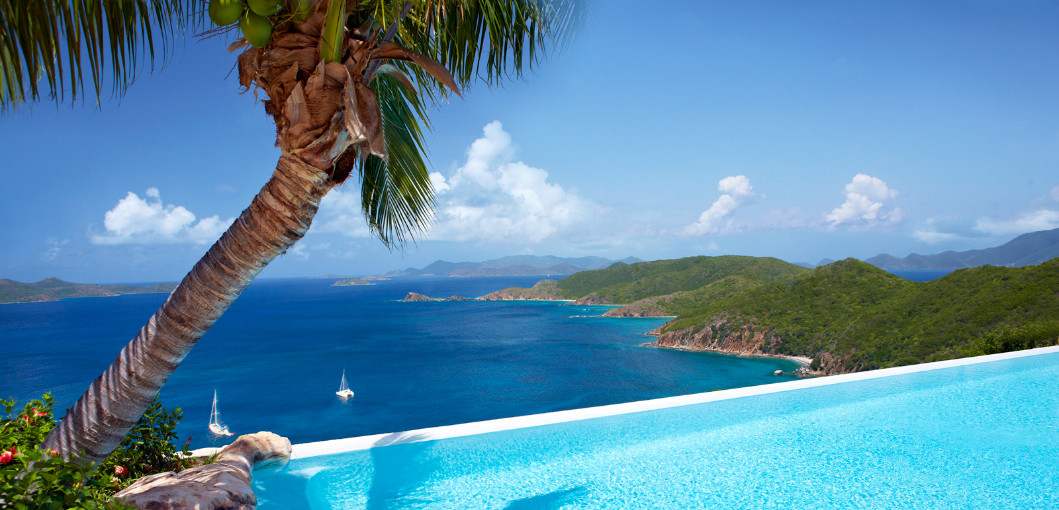 Moskito remains under construction, but the three already-erected villas can hold a total of 22 guests, who are mollycoddled with a wrap-around pool and wowed with whim-fulfilling activities from kite surfing to stargazing. Setting eco-conscious standards, the private island makes strides with solar power and wind turbines, utilised amid eye-catching, contemporary architecture. Branson reputedly "discovered" Moskito while sipping a libation and eating ribs served at cliff-poised Hog Heaven, one of Virgin Gorda's favourite shack-style eateries.
At Branson's Necker Island, where luminaries such as Princess Diana have dug their toes into the sand, 34 guests can take over the lavish dreamscape, renting the eight-bedroom Main House or any of eight two-person Balinese or temple-like stand-alone villas in a buyout. However, during selected weeks throughout the year, couples, singles or families can book individual rooms and utilise the island resort-style. Offering Branson-level extravagance, childlike playfulness and skin-tingling opulence, your stay includes most everything imaginable. Pristine nature, ink-blue seas, white-feather beaches and tropical breezes go without saying.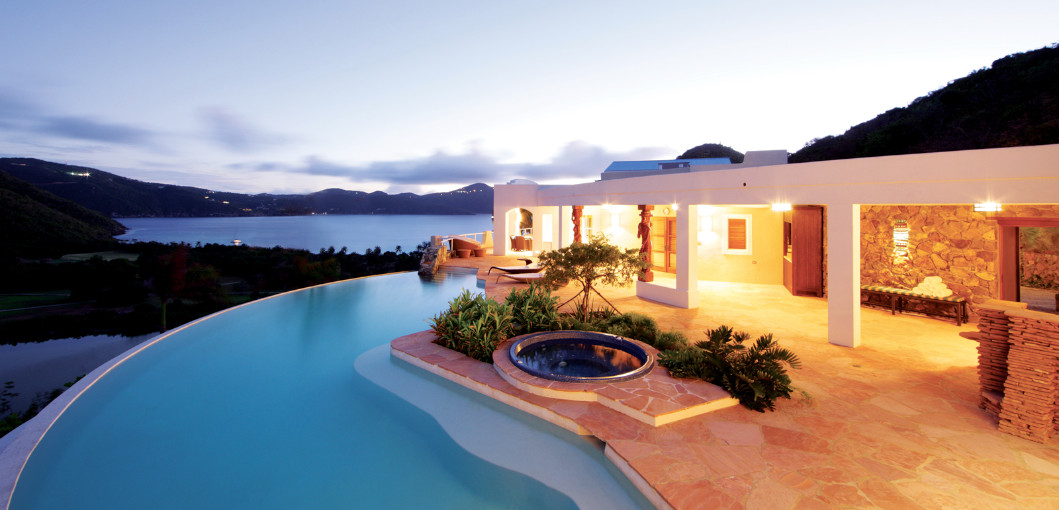 Elsewhere in the BVI, Robert Louis Stevenson was thinking of Norman Island when he wrote Treasure Island, but Guana Island certainly might have been his blueprint. A private round, with room for only 32 guests, the 344-ha paradise has seven idyllic crescents of sand, ensuring you always have the opportunity to raise your metaphorical flag on your very own beach. Furthering the shipwrecked fantasy, Guana's staff delicately leave guests to help themselves at honesty bars and with kayaks, only popping into view intuitively when you need them most.
Like Valley Trunk, Guana embraces the country-house tradition of having pre-dinner drinks en masse, followed by a sit-down, three-course, epicurean meal prepared by El Bulli- and Nobu-trained Xavier Arnau. A natural conservancy with more than a dozen hiking trails and extensive flora and fauna, possibly the most diverse in the world for its size, Guana has an al fresco movie theatre that overlooks the sea for lazier moments. Opt for the North Beach Cottage, set on stilts, ensconced amid lush plants. Its private beach, inviting plunge pool and fully-stocked kitchen will make you want to stay forever.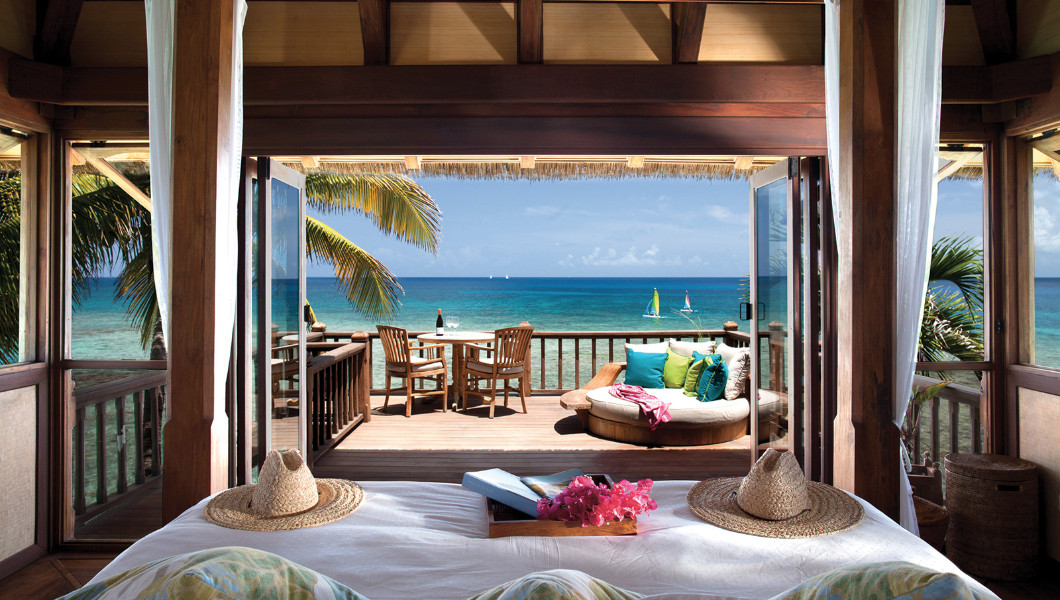 With delft-blue waters and lavender, cloud-spotted skies, Peter Island is another in the British Virgin Islands seemingly conjured by a magician's hand. On Deadman's Beach, a half-moon of palm-fringed, sugary sand, commodious suites sit close to the sea, though the 728 hectares of isle also hold three large cliff-hugging villas. A 20-minute boat ride from Tortola, the resort has more staff than guests, more lazy lizards than lounging people and more nooks and crannies for a romantic picnic than chairs on the beach.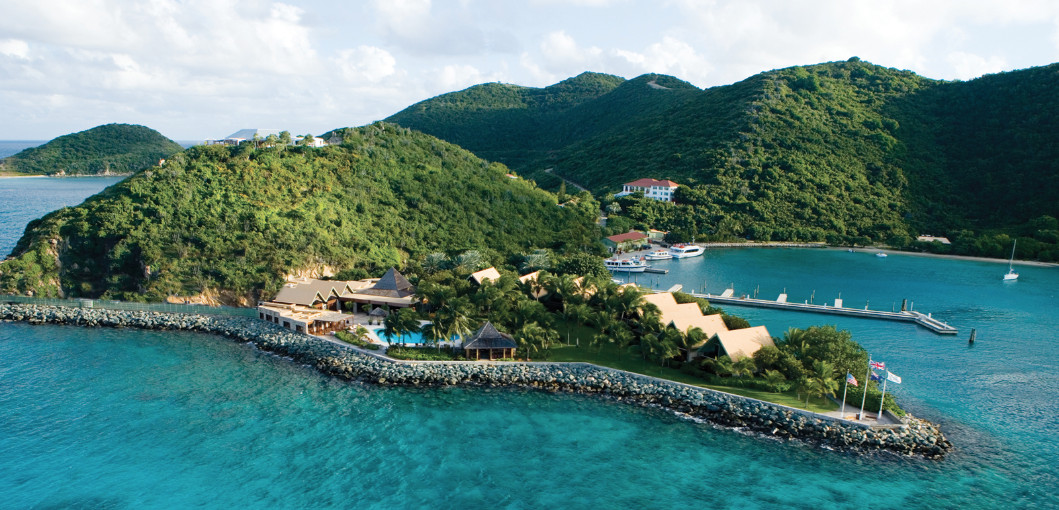 Its award-winning spa offers indigenous-inspired treatments, such as the deep and penetrating thermal sand bundle massage, while complimentary, non-motorised waters sports and island hiking trails keep you active. A mountainous terrain rises up in shades of olive green behind the beach, creating a world of intimate spaces. Still, Deadman's Bay also attracts yachts, their sailors using them as springboards to dive into the sea or snorkel for technicolour cliques of fish in the transparent waters. Reserve Honeymoon Beach, a sequestered splice of sand, for a romantic rendezvous, complete with lunch and chilled bottles of champagne. Watch the sunset from the island's dedicated dusk-time promontory or from the expansive terraces of the posh villas.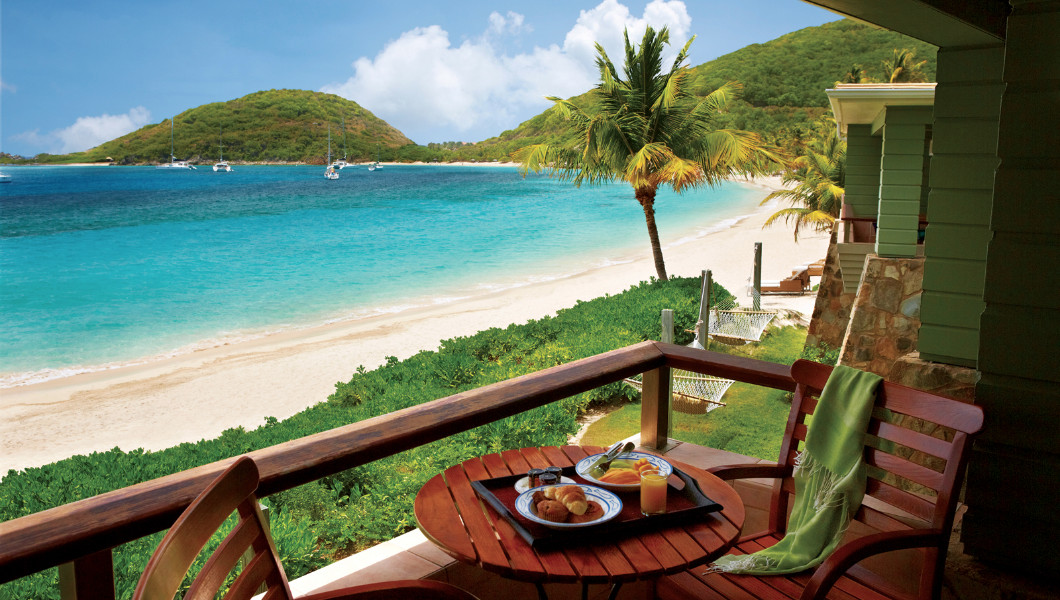 Modest and unassuming, the British Virgin Islands archipelago exudes authenticity. Nature speaks here so that the distractions of life back home become a distant memory. A place for introspection and refuelling, the various resorts keep things simple but fundamentally classy all the way. And – just wait for the sunsets.
---