Rarely seen before their discovery in South Africa in the 1860s, yellow diamonds were something of an enigma and, for that reason, highly sought-after. Considered a coloured diamond and graded as 'Fancy', yellow diamonds are absolutely radiant and come with a certain amount of caché for their uniqueness. Usually created through high levels of nitrogen in the jewel's crystal structure, yellow diamonds are often preferred for their natural warmth as much as for their special quality, with their actual colour ranging from pure yellow to hints of orange, brown and even green tints creeping through.
1. Pear, round, marquise, taper and square yellow diamond suite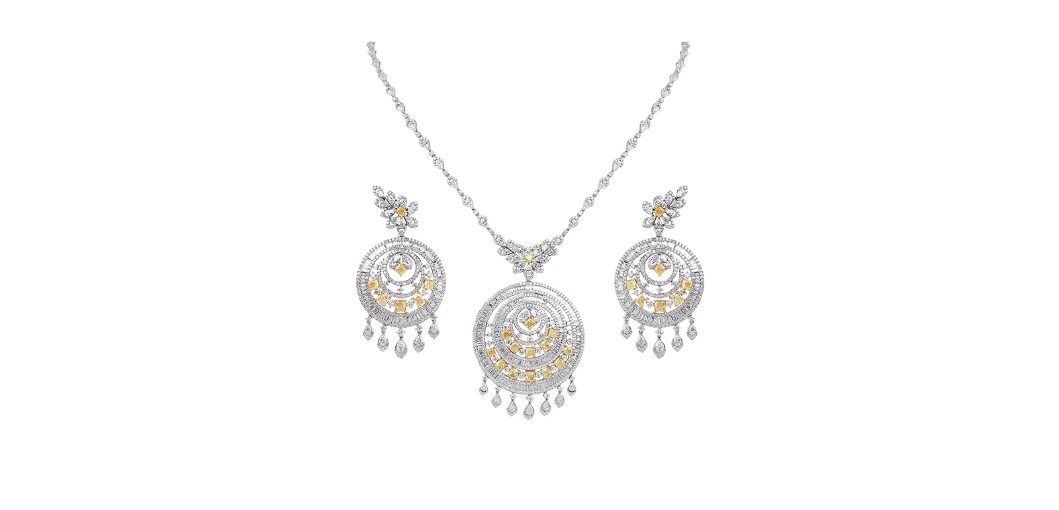 Graded by GIA (the creator of the 4Cs and the independent, diamond authority), on a special scale according to the strength and quality of their yellow colour, these diamonds are graded as Fancy Light, Fancy, Fancy Intense, Fancy Dark, Fancy Deep or Fancy Vivid.
2. Round and square yellow diamond ring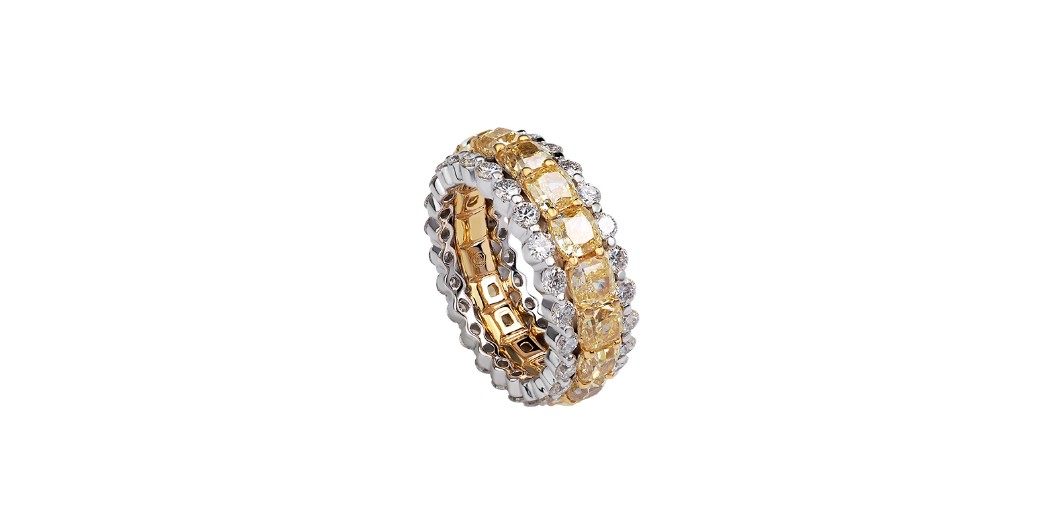 Certainly a very striking stone, a yellow diamond bestows a sense of femininity on its wearer, its exuberant beauty a statement of elegance that comes with a hint of daring - the wearer bold in their choices and unapologetic in their style. Whatever the weather, bright or grey and gloomy, just a glance at a yellow diamond on your finger or snaking around your wrist has the power to enhance one's mood with its sunny disposition. Mellow yellow to the very core.
3. Square yellow diamond ring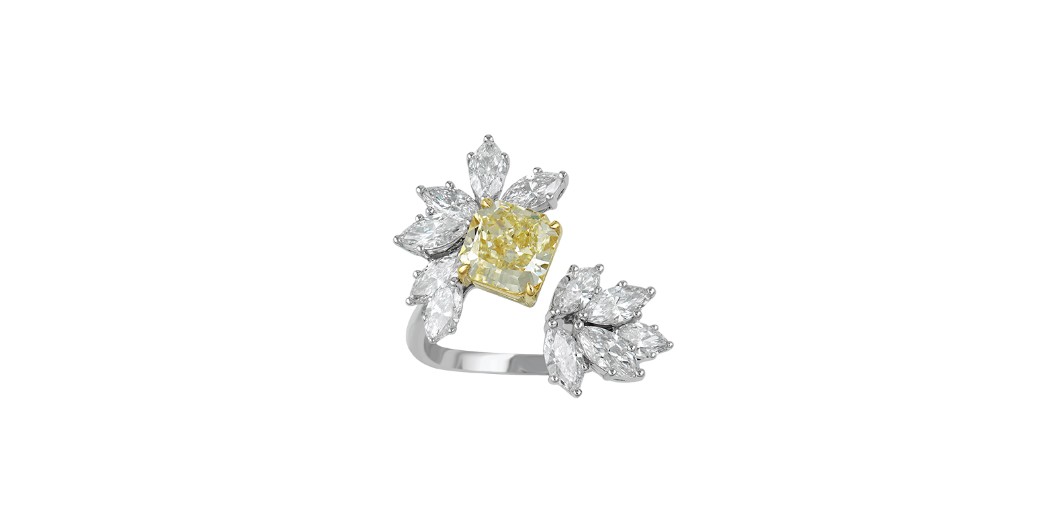 4. Square, heart and round yellow diamond ring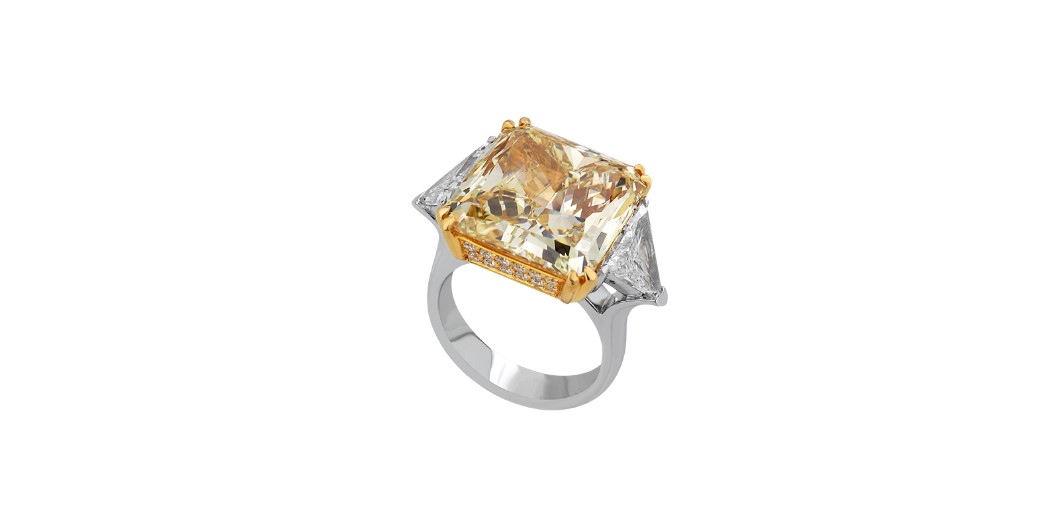 5. Yellow diamond earrings