Conversations about time have taken place ad infinitum, with physicians, scholars and watchmakers long debating and chronicling its nature, constructs and evolution. Since 1848, when young watchmaker Louis Brandt opened his first workshop and founded OMEGA, the Swiss watchmaking brand has played a pivotal role in that conversation, establishing itself as a leading innovator with timepieces that constantly push the boundaries of both design and technique.
Now, 174 years on, OMEGA is celebrating its legendary history and the magical qualities of its precise and delicate watch mechanisms with the launch of a beautiful campaign that turns watch calibres into dream-like worlds.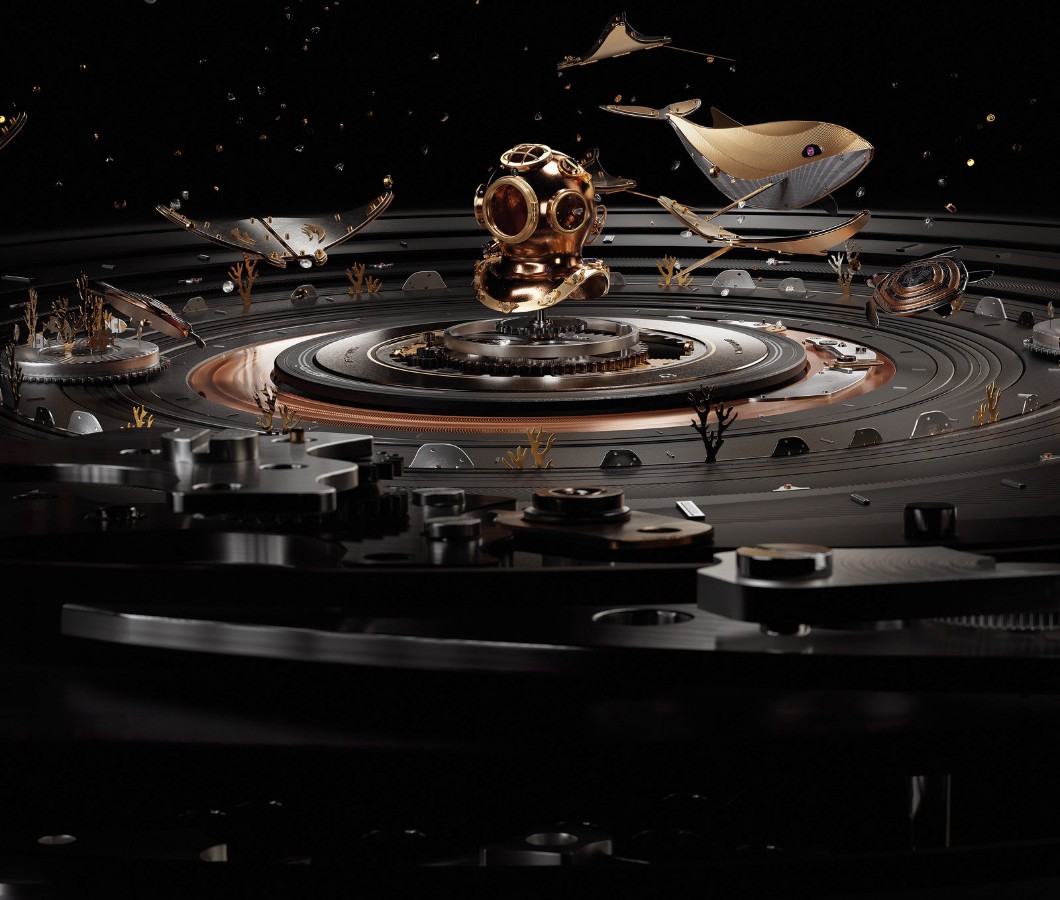 The inner workings of Co-Axial movements create the perfect stage setting for this playful celebration of OMEGA's extraordinary achievements. The campaign tells the story of the brand's technical prowess and pioneering spirit using intricate, scaled-down figures and iconic objects which are set against the backdrop of enchanting and futuristic 'watch-scapes'.
The campaign features several different themes, each a key moment in OMEGA's watchmaking journey, including moon landings, deep-sea adventures, sports timekeeping and the precision of watchmaking, the hallmark of OMEGA. Even Snoopy makes an appearance – the beloved intergalactic cartoon canine that became the face of NASA's safety programme in 1968, and which has ties to OMEGA's role in the safe return of Apollo 13 in 1970.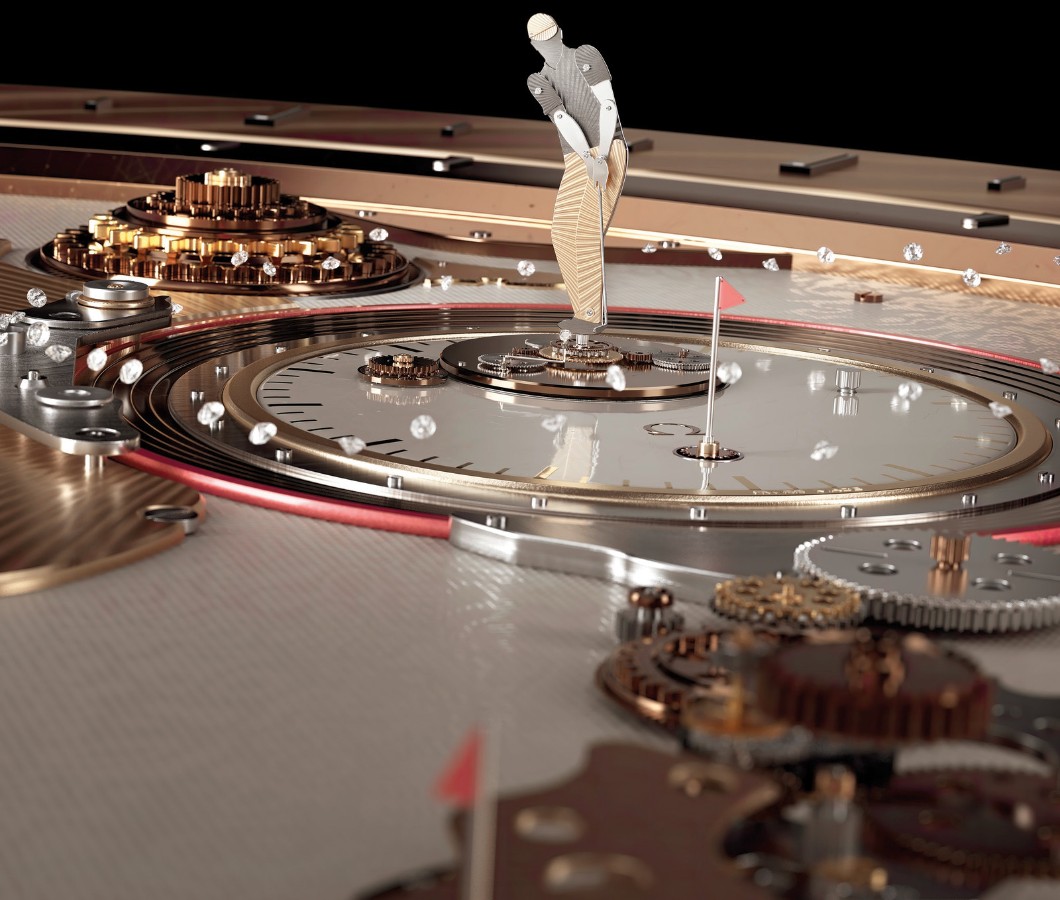 Also making a return in the campaign is OMEGA's Co-Axial Escapement, a watch that signalled a turning point in mechanical watchmaking when it launched in 1999. Its smaller contact surfaces mean less friction, less lubrication and greater reliability, with the escapement also working its magic as a sculptural feature within the campaign's cinematic landscape.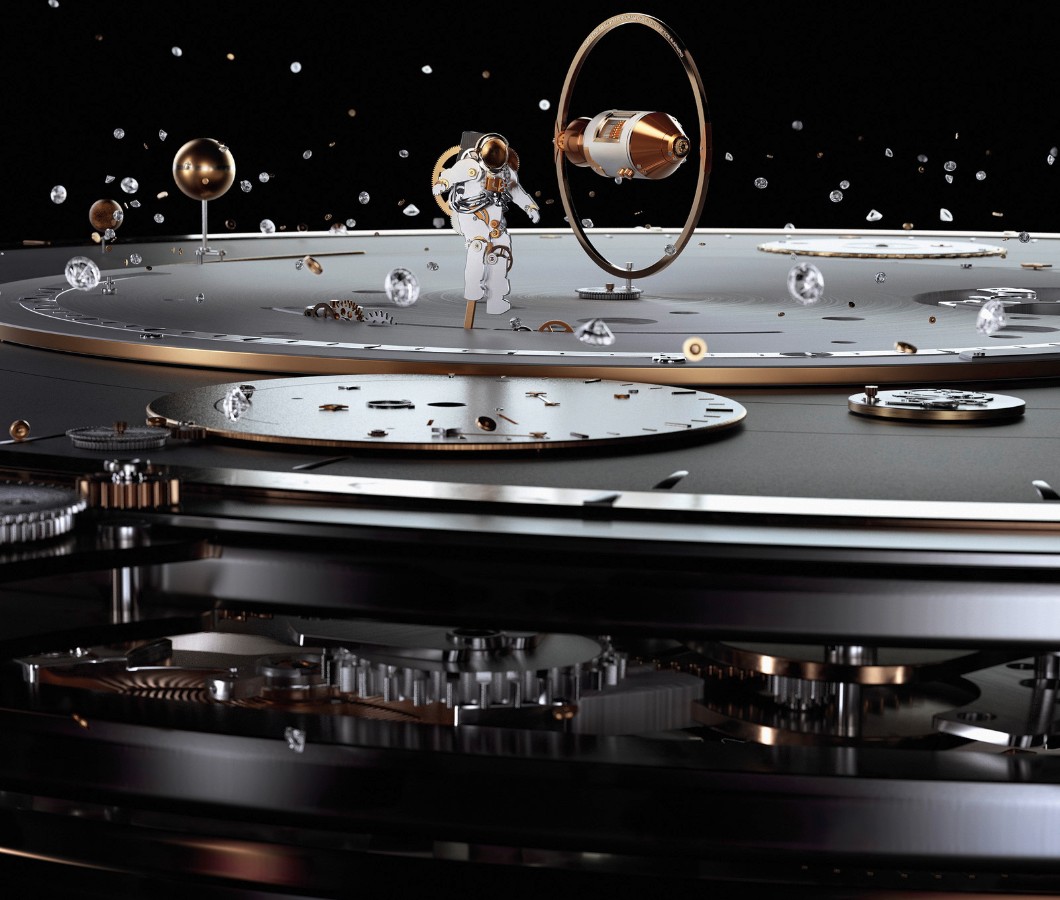 As watchmaking techniques evolve to become ever more modern and sophisticated, OMEGA's magical-meets-sci-fi campaign takes the viewer away from the realms of reality to somewhere otherworldly, letting its animated models, both witty and charming, sell a sense of mystical escapism.
While time may not be able to stand still, it can take you to whole new dimensions, with a bit of imagination and a little help from OMEGA.