Is there a collective theme or focus for your new 2019 novelties?

For a brand like Jaquet Droz, it is very important that people who don't know the brand are able to read our brand – to see and understand who we are, what we stand for, and where we are going. So we decided to focus more and more on the three main pillars of our brand. Firstly, the Grande Seconde collection is a very iconic model for our brand, which is inspired by a pocket watch from the 18th century.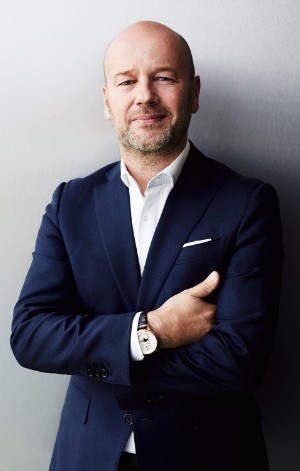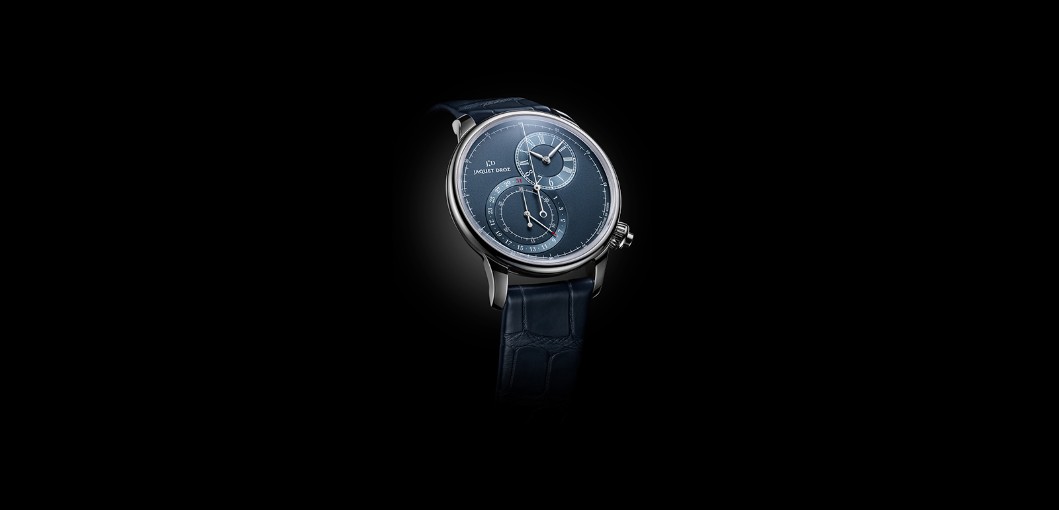 It is something very sophisticated in terms of interpretation of time but very minimalistic in terms of aesthetic. It has the hours and minutes off-centered with a big second hand. This style of watch is very successful in our company.
Every year we try to create new complications that we integrate in this Grande Seconde collection. So this year it was very important to be able to present a new chronograph.
The chronograph is a very used complication, as you know – perhaps one of the most used complications in all of watchmaking history. Very interesting. We decided to introduce a Monopusher chronograph with column wheel and silicon balance spring. What is interesting is how we have displayed the hours and minutes. So the chronograph hand, the minute counter, and the date are all in line respecting the 8 shape. So it really is a Grande Second chronograph.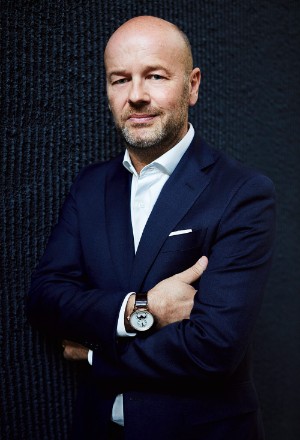 For those of us not familiar with the brand – you mentioned the figure 8. What is the significance of that number?

At the beginning, the idea was not to show a number 8. It's an interpretation now that we give to this shape by the fact that a lot of cultures love the number eight. It's a lucky number for the Chinese, for example, and it also represents infinity.
So it's a number that we use, but at the beginning, when Pierre Jaquet created his pocket watch, he didn't decide to create an 8 – he decided to give a bigger size to the second hand and to give more importance to the time going by seconds, instead of hours and minutes. This is a big change. The twist you have in the centre – between Roman number and Arabic number here. And this is also something that is very symbolic of Jaquet Droz – the centre of these two circles is very important – and as with the yin and yang, you have a philosophical approach.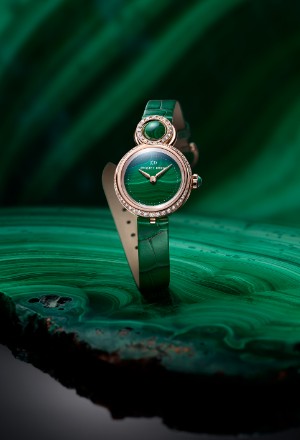 Do you recall your own first Swiss timepiece?

Yeah my first watch I recall is my Longines.

I used to work for Longines. And so there I bought the Longines Lindbergh. And I still have it. It's a small one. You'll notice the size of the watches have changed a lot. I think it's not a question of trend anymore. Society is more about the fit on the wrist.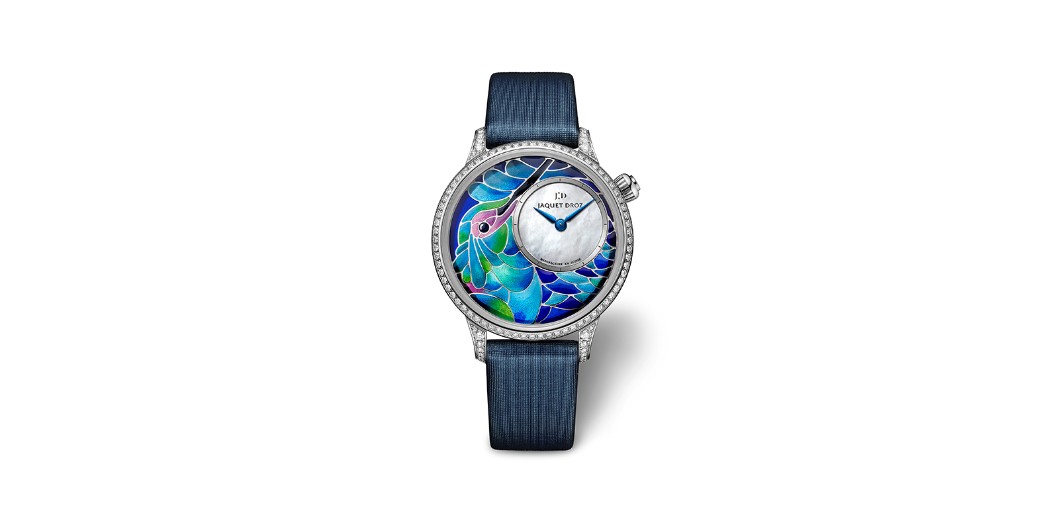 So when you're travelling do you carry a variety of watches? No, I usually take one that I wear. I am the same way with my women: one wife, one watch. It is difficult [to decide what to take]. In our company, everybody from our company would like to wear a Jaquet Droz watch. But we cannot do that. So If I would change the watch I wear every day, it would set a bad example for everyone. So I restrict myself with one watch.