How has W evolved in its 20-year lifespan?
The first W opened in 1998 in New York; today we have 53 hotels open and 10 opening this year. The brand has evolved a lot. The original W New York was a disruptor and an innovator and a lifestyle brand first of all. It was never intended to be a luxury brand, but the success of W drove a lot of demand and the demand drove appetite for rates and also appetite for developers to build fabulous hotels.

So the brand moved in 10 years from the lifestyle space to the lifestyle luxury space. All of our hotels built in the last 5 to 10 years are competing from a price and market segmentation point of view with the luxury segment, but providing a very different type of experience than you would expect in a St. Regis or a Ritz-Carlton.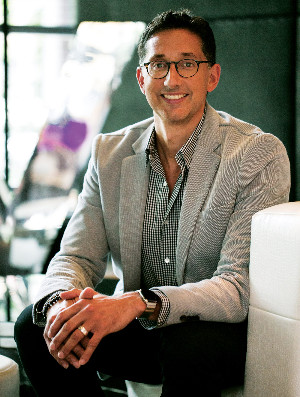 How is the brand continuing to refine its role in the luxury space?
We have about 40 hotels in the pipeline and that's 100 per cent new builds; all pretty spectacular. We don't want to be classic luxury, we don't want to be occupying the same space as any of the classic luxury brands; we want to be defining or owning the experience that W has come to be synonymous with. That's a very vibrant, energetic and sometimes polarising, but bold, youthful lifestyle experience; all with a level of quality in terms of design, construction, materiality and service delivery which is truly in the luxury space, justifying rates of $500 to $800 a room, but delivered in a much more millennial mind set.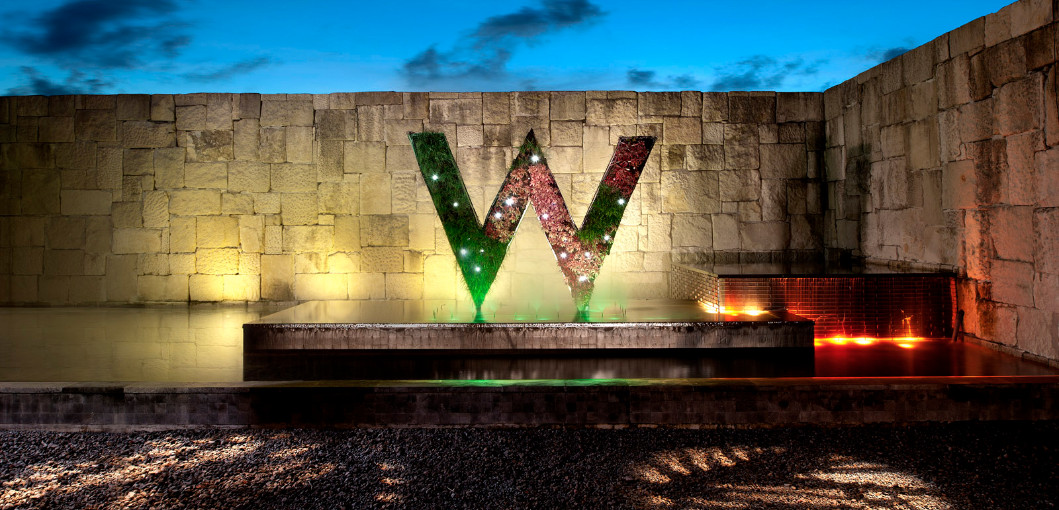 W hotels are unique but with a sense of continuity. How do you define the brand as a whole?
The unifying element is how it feels. The hotels don't look the same and we don't want them to look the same; they reflect the destination that they're in very strongly. We have a design process that we call, the W Design Narrative, so we do a bunch of research on the destination with the interior design firm, probably four of five years prior to opening. We look at all of the geographical, cultural and historical aspects of that destination and we ask the design firm who partner with our design team in Manhattan to extract 20 to 30 stories from that destination and put them through a W lens.

What does life look like through a W lens?
We take those stories of the destination: it could be geographical components, or cultural elements of the destination, and we put them through a bold, witty insider lens and we interpret them in a very W way. Then we can create hotels that feel truly locked into that destination, but delivered in an unexpected way. What that means is you end up with a hotel like W Punta Mita (below), which feels very bohemian, very surfy, very Mexican, very eclectic; whereas W Shanghai is very electric and neon and ambitious and bold. They're completely different hotels, but what ties them together is they both have the service attitude.We recruit and train talent to deliver luxury level service but in a much more informal and interactive way – that's a commonality.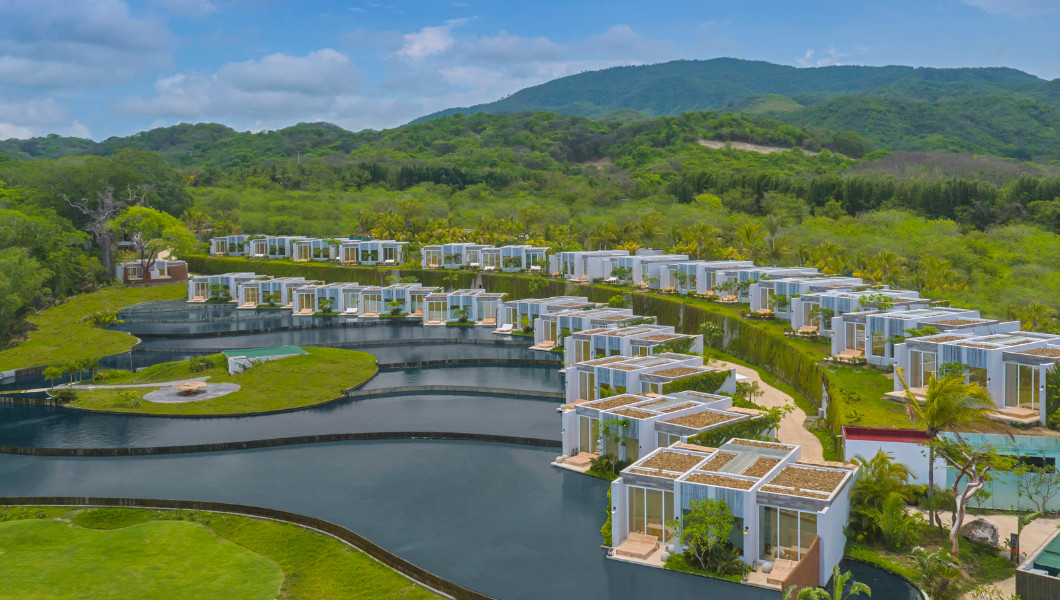 Do W customers progress through other Marriott International luxury brands – moving on to St. Regis or Ritz-Carlton as they get older?
Yes and no; we see both. We see W loyalists who have been fans of the brand for 15 years and are probably getting a bit older than our core target audience now, but continue to have a very youthful mentality. There is certainly a group of brand loyalists who continue to love the brand because it makes them feel young; if you have that millennial mind-set when you're 55, then fabulous. But probably a bigger percentage of our target consumer is moving through the brands. So what we see typically is that most W guests are not purely W guests. They may see W as the brand they Instagram the most and talk about most, but when we look at the data, our W guests are really staying across the brands. When you look at [Marriott International's] new portfolio of brands, we divide them internally into consumer psychology segmentation.

Where does W sit in that new segmentation?
W falls in the 'Stimulation' segment. There are five segments. Within the Stimulation segment you have Moxy at the entry level, then Aloft, then Renaissance, then W and then Edition. All of those brands serve different purposes and they sit at different price points and different stages of a consumer's lifespan. It's too early to say what the relationship between Moxy and W will be, but I think there is a very powerful relationship between the 22-year-old millennials that Moxy is attracting, and then when they turn 28 and they earn good money and they work for firms that have them travelling around the world, they will evolve to become W consumers. There is absolutely a consumer lifespan journey.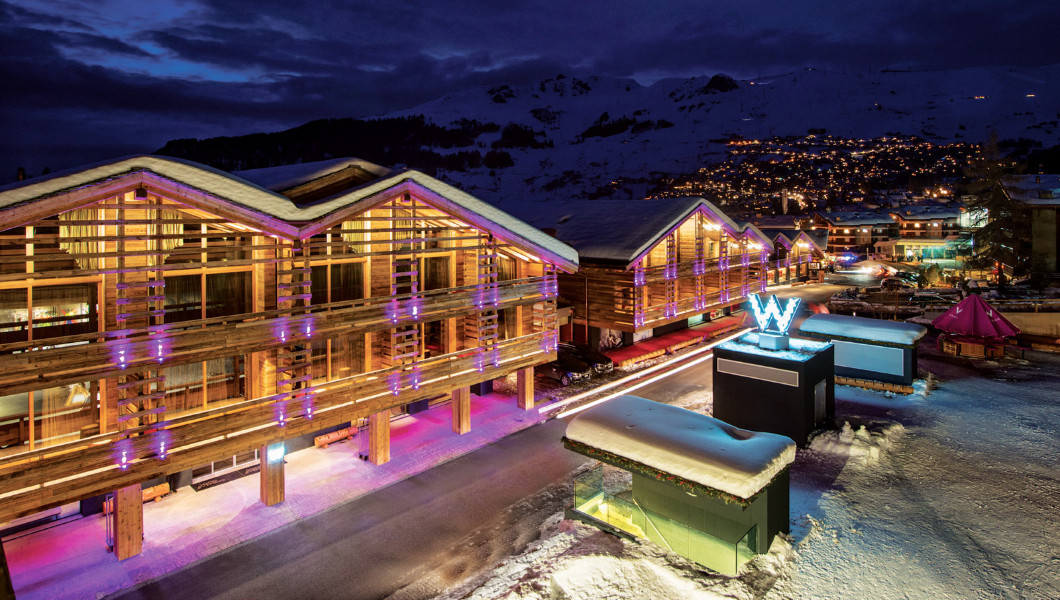 How do you differentiate between your city hotels and the resorts?
We have an escape portfolio and an urban portfolio. The escape portfolio are all the W hotels that are predominantly leisure oriented. So you have different types of escapes: W Verbier is a ski escape and then you have somewhere like W Barcelona or W South Beach, which are beachside but very urban and busy. W Bali attracts a very energetic party oriented crowd. Then you have escapes like W Maldives or W Koh Samui that have a very tropical island feel with the W twist and the W humour, for a much more chilled out experience.

Do you have W fanatics?
We often talk about our 'W Tribe' – a group of people who collect W experiences. They email me spreadsheets about every W they have been to and how they rank them. And there's a whole group of people whose Instagram is like a wall of how many Ws they have stayed at. There is a very vocal and engaged set of consumers who really love W.