Congratulations on being the first female Saudi General Manager! How important is the milestone for you?
This milestone means so much to me, words can't describe it – both personally and professionally. Looking back, I achieved it at a time when females were not as empowered in Saudi Arabia as they are today. Since then, many things have changed, and women have become so much stronger. I am tremendously proud to be part of this transition. We should remember, that with the right amount of focus and dedication, as well as consistency and patience, great things can become reality and such triumphs can be achieved.
In your opinion, what makes a good GM?
I believe it is the general characteristics, which also make a good leader. We should be a role model, and lead by example, rather than looking at hierarchy and old-school approaches. When you're in the shoes of a GM, you should concentrate on building a strong team around you, because a GM is only as strong as the team that surrounds them. We should be open-minded, willing to accept changes and teach our team to take responsibility and guide them when making decisions. Everything else will fall into place. It's also my aim to make a difference, to empower the younger generation and support them with their dreams, whilst encouraging them to be part of such a diverse and exciting industry.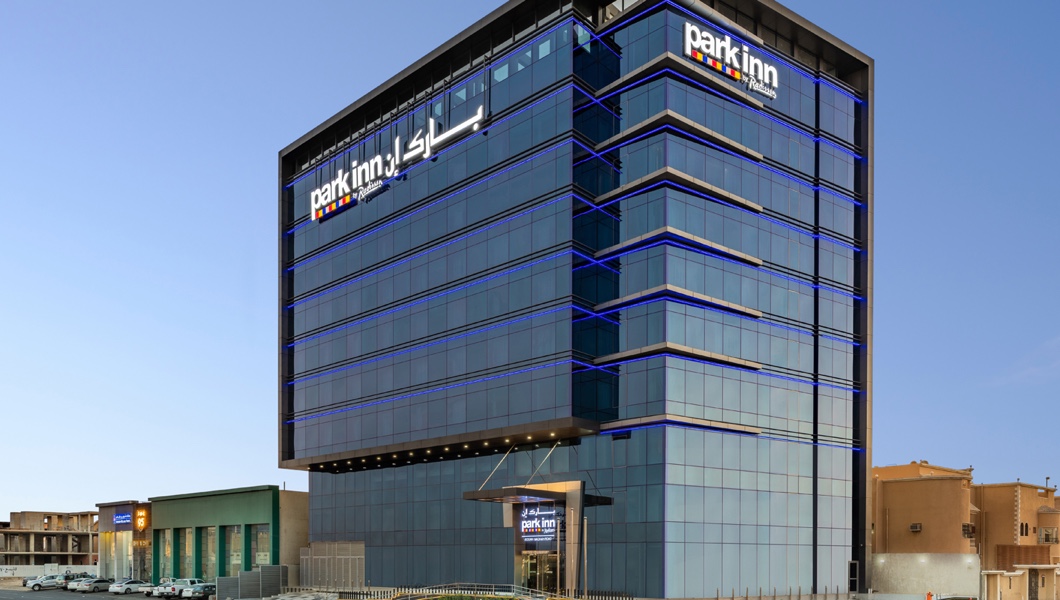 You sound so passionate about your career choice. What gives you that driving force?
I'm a people's person and in hospitality you are constantly interacting with other people, getting to know new cultures; whether with your colleagues or your guests. That's something I'm very passionate about – connecting with people. Being the GM of a hotel basically allows me to be on top of it and serve as a role model.
How do you lead your team and ensure that your passion for people filters down?
I would say by fostering a good relationship with my team – ensuring their happiness comes first. I've learnt from my experience in hospitality, that happy employees have always deemed effective in influencing guest experiences. The human element plays a huge part when it comes to guest satisfaction and experience. Especially during these challenging times, as the world continues to be affected by Covid-19, it's important that we look after our teams and are here for them. We've all had to adapt and act together as a global community for the health and safety of our neighbours, families and friends. I truly believe that if my team is happy, they will transmit this feeling onto our guests.
Is there a particular philosophy you've subscribed to throughout your career?
Yes! 'Be ready to accept change.' Considering the ever-changing world we are living in today, the ability to adapt is crucial. Especially in hospitality, we need to be flexible and adaptable in the most unexpected places and situations.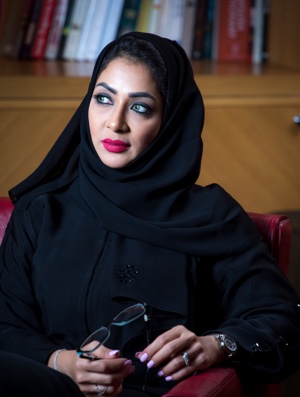 As Saudi's first female GM, how do you personally champion wider participation of females in the workplace?
Empowering women in leadership positions in the workplace was never a taboo, it is just something we have accepted. Equally, promoting participation of females in the workplace means changing mindsets. I always encourage women to pursue careers in all levels of work and break the male monopoly. I made the leap. Other women can make the leap too if they have the support.
What's the biggest lesson you've learnt throughout your career?
The hotel game is very challenging because you're always on the go. You have so much to do in so little time. There are always challenges out there and we always must think big and find solutions in the nick of time. Looking back on the last few months, Covid-19 has also taught us the importance of being able to swiftly adapt, hence the response time and implementation will be key factors moving forward.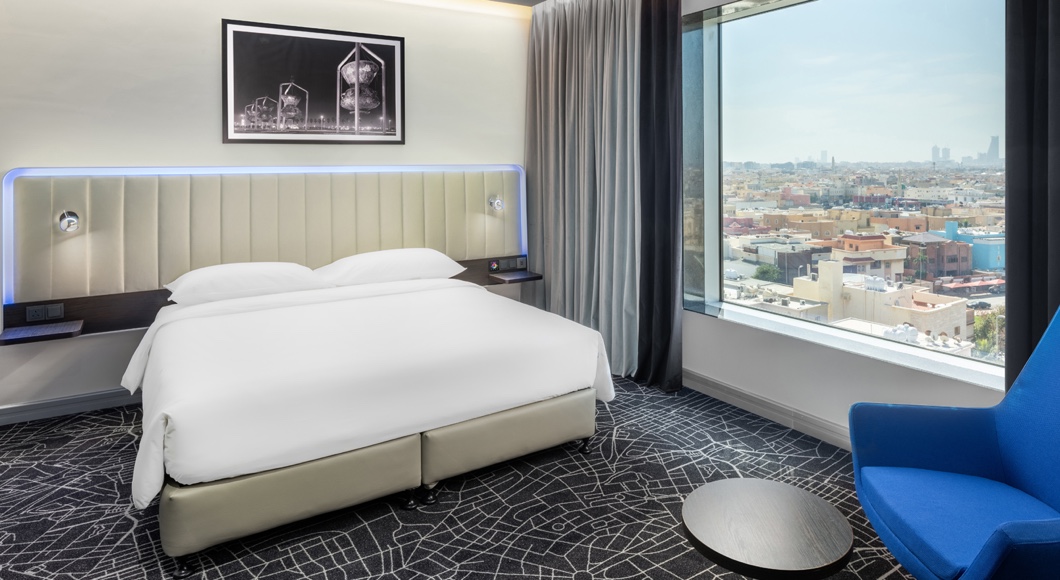 In your own words, how good is your hotel, Park Inn by Radisson Jeddah Madinah Road?
It's the first Park Inn hotel in Jeddah and being a new brand in the market allows us to position ourselves in such a way that makes us stand out in terms of affordability, convenience and being different. My property has 84 rooms, casual dining spaces, meeting facilities, dedicated spa and fitness facilities for male and female separately, and a lounge with a pool, overlooking the airport runway.
Saudi is so new in terms of destinations – why do you think people should visit?
Saudi Arabia has a rich diversity that has never been known or seen before. Now that the kingdom has opened its doors to tourists from all around the world, we are seeing how much they're enjoying it. They can visit the hidden treasures and see all that this country has to show off and experience the hospitality and generosity that Arabia is famous for.
In alignment with Saudi's Vision 2030, the kingdom has been working tireless towards revamping its tourism and entertainment offerings, by promoting its stunning coastline, beautiful nature, cultural cities and UNESCO heritage sites. People should visit to see the hidden treasures this country has to show off and experience the hospitality and generosity for which Arabia is famous.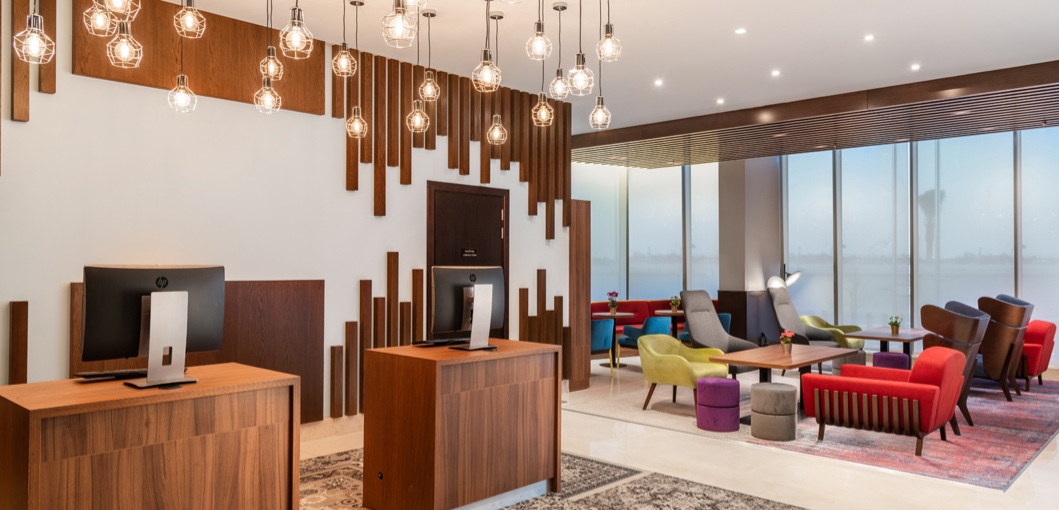 And what about Jeddah in particular?
What I love about Jeddah is its Hijazi culture and the Hijazi people. Hospitality has always run through their veins. And as for the hotel, our location is amazing. We are on the neighbouring block of the Jeddah airport and will be the first to be seen when travellers enter the city.
There's so much growth and expansion in the Saudi hotel industry at the moment – what excites you about the boom?
With Saudi Arabia opening its doors to the world, it will continue to offer myriad opportunities. The new visa system is only one step towards the target, which has been set to exceed 100 million annual visits by 2030. This is of course very exciting for the hospitality industry and I am very passionate about these changes, knowing that we are playing a key role in influencing the development goals under the Vision 2030. The next few years pave the way for increased opportunity in the hospitality sector too, heading up the growth of the economy but also to let us reduce the youth unemployment rate.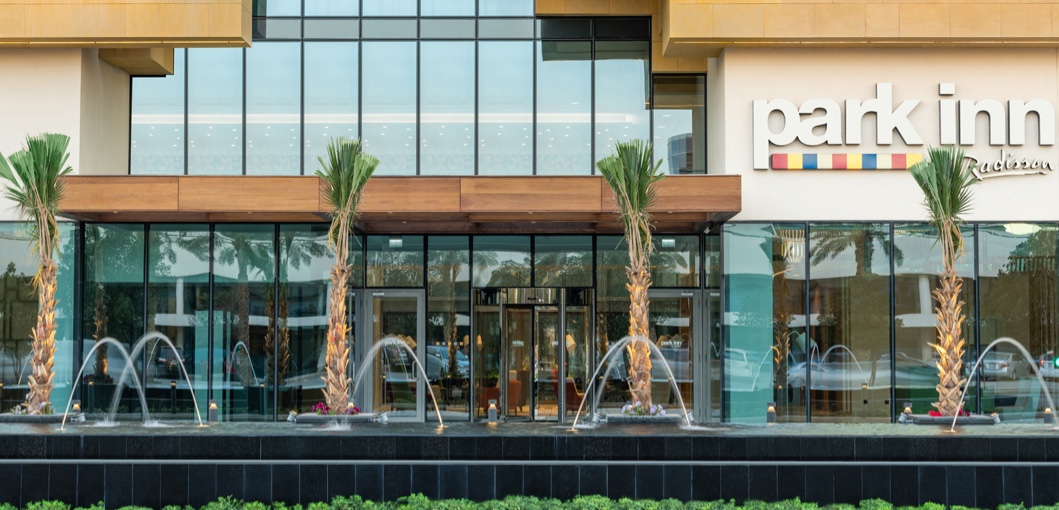 What do you predict will be the most formative hospitality or luxury travel trend over the next five years and especially in regard to Saudi itself?
The industry, that has historically been fueled by middle-aged business and Pilgrimage travel, is now transforming itself to cater to visitors of all ages from across the globe. I personally believe Pilgrimage will remain very strong, but leisure destinations are being promoted to showcase some of the hidden attractions. Some cities, for example, that mainly offered business travel have now diversified themselves to multiple festivals or leisure activities. Another trend is tomorrow's biggest travellers, a generation of Millennials – currently 22 billion globally – who have started choosing affordable lifestyle hotels over high-end resorts.
That said, as a result of the pandemic, I believe that the post Covid-19 recovery will be driven by a rebound in domestic tourism and we will see more local demand during our first months of operation. Talking about the travel industry in general, I trust we will see much more technology moving forward and it will be a key tool in the revival of travel.
Lastly, aside from the very exciting hotel opening, what can guests look forward to at Park Inn by Radisson Jeddah Madinah Road in the next few months?
I am generally trying to take a very different approach on activities and offerings. My role allows me to think out of the box and create something different. Saudi Arabia has seen a wave of transformation, both within entertainment and tourism, the kingdom is leaving no stone unturned to achieve its Vision 2030 roadmap and we are excited to be part of it.
The past months have been a huge driver for the domestic tourism markets since the Kingdom has been inviting residents to explore their own country as a holiday spot. We therefore aim to introduce the hotel and Park Inn by Radisson brand to the local market and give residents and nationals to explore Jeddah while staying with us.