You've worked with Hilton and Shangri-La previously, but have been with Rotana for nearly 20 years now. What is it about the brand that has kept you on-board for so long?
The key answer is the fact there are not many opportunities in your life – and especially in this business – to be part of a company that has just started, has the inspiration to grow, and allows you to grow with the company so quickly. I've been with the company for 19 years, the company has been in operation for 25 years, and when I joined we had just five hotels. As I was working with the company, I could see that more was happening and I was able to be part of that growth, and senior management would look to me to assist with how Rotana was going to grow, and where, and with what brands, and what was our vision… and so on and so forth. I've stayed for so long because the company has been so dynamic and allowed me to be part of that dynamo that is Rotana. To be part of something like that is not something you have every day.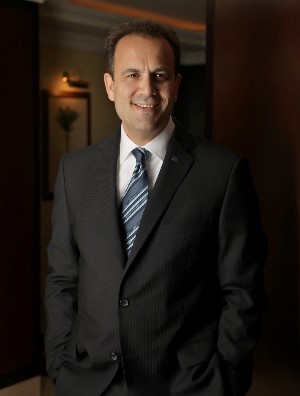 When you first started, did you foresee yourself becoming CEO?
No. That would have been overly premeditative. I came on-board knowing it was a company in its infancy and I took one step at a time. In our business you get so busy with your day-to-day that I really didn't think too much about when I was going to become a general manager; it was more like "thanks for the opportunity". I didn't set out for it but I'm grateful to have been given the opportunity.
Rotana's expansion plan is to operate 100 hotels by 2020. Can you tell me more about how that's coming along?
We're on track for our 100 operating hotels by 2020 – we announced that four or five years ago now. Now and at the end of 2018 we have a lot of hotels to open, and we started this year with a lot of openings, and we're going to be ending the year with quite a few more. The target 17 new hotels to be open by 2018 is also on track, and the 2020 target – I'm giving myself until December 2020! – we're also online for and we're very confident and happy. A lot of things are happening around us in our region that we're all very aware of – geopolitics, economy – and can sometimes stunt growth to a certain level, but when hotels have started to be built, owners tend to complete their projects and hope for the best in terms of how the economy is going to be when their hotel is ready to open.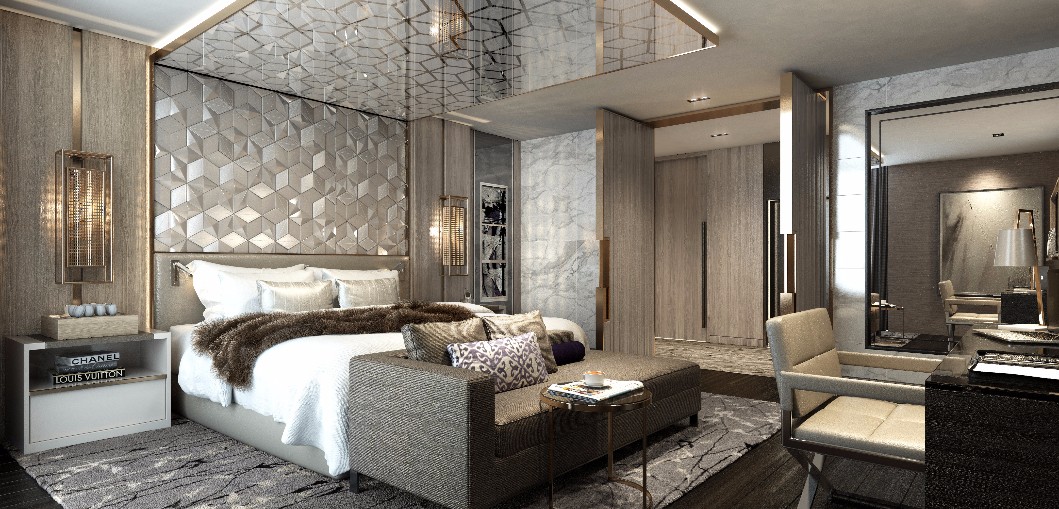 Which are the most imminent openings that we can look forward to?
Come September we should be opening our first hotel in Muscat; our first Centro brand in Riyadh; we should be opening in October two beautiful properties in Dubai, which are on the Dubai Creek in Deira: Al Bandar Rotana and Al Bandar Arjaan luxury property. Those are the most imminent but before the end of the year we have another three or four to open as well. And for our luxury Saadiyat property [in Abu Dhabi] we're looking at mid- to end-October as the soft opening, and the full opening in 2018.
Rotana can currently primarily be found throughout the Middle East and North Africa, as well a couple options in Istanbul – do you have plans to enter other markets?
We decided about four or five years ago that we were going to begin thinking about moving outside of our comfort-zone region, which is the Middle East and North Africa. We started looking further afield and had signings in [Sub-Saharan] Africa – we signed and opened hotel apartments in Kinshasa, Democratic Republic of the Congo in December of last year. We should be opening a beautiful property sometime early next year in Tanzania – we're calling it "the Burj Khalifa of Dar es Salaam". It will be the prime five-star hotel there. So Africa has been a target for us and we've been fairly successful with some imminent openings and signings in Rwanda, Angola, Mozambique and Nigeria, not to mention Marrakech, and we're working on a couple of projects in Algeria. We're very busy in the African continent. That is a big target due to its proximity to our home base in Abu Dhabi and is easy to get to through the regional airlines.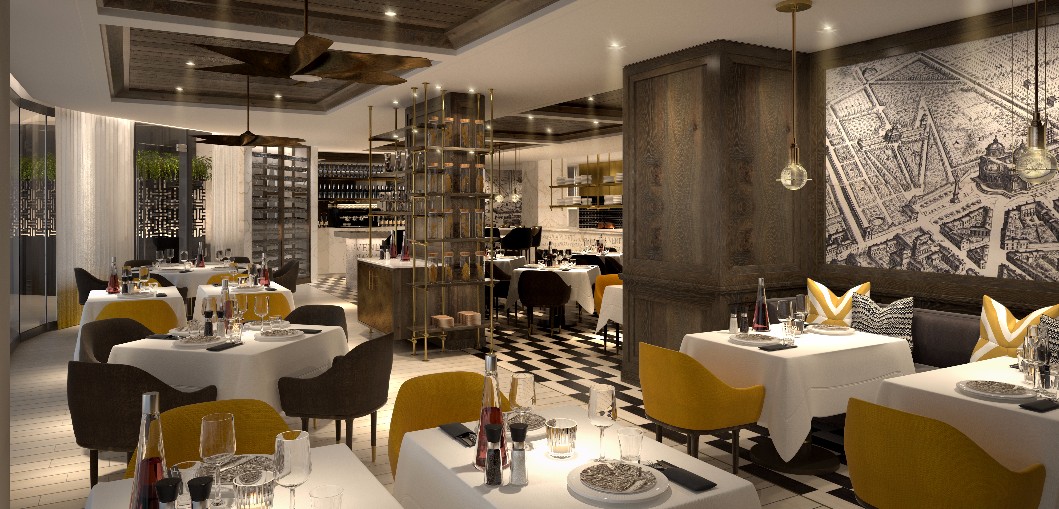 The hotels in Africa, are they more targeted towards business or leisure travellers?
The hotel in Kinshasa is definitely a corporate hotel. It's hotel apartments and is the first of its kind in Kinshasa and is doing extremely well because there is no competition. But in terms of Dar es Salaam, it's going to be a 250-key five-star deluxe hotel which will serve mainly the corporate market but will also serve leisure because a lot of people travel thru Dar, spend a few days there, and they move off to the Serengeti, go to Kilimanjaro. We feel that it will have a good component of leisure, but will be mainly corporate.
And elsewhere in the world… ?
We have a joint venture that we're working on in Australia – it's in its early infancy, nothing has been signed yet – but there are some great opportunities in some parts of Australia for branded hotels. We've met a developer there who is very excited about Rotana coming into the Australian market so we're setting out a strategy, but we definitely think we will in the near future.Europe is definitely high on our agenda: London, Frankfurt, Paris and the major cities. But you know, when developers and institutions are looking to invest into hotels in Europe, they tend to go "Who are the local companies who could do really well?" – the Accors and the Hiltons who have experience in Europe. And then they think about us and it's, "Well these guys are great in their region but how will they fare in London and Paris?", so we do have our challenges in trying to convince people who want to open hotels that Rotana can do a great job for them, but we just need to be given a chance. We've been working hard over the past few years, and we don't have anything we can really tie down right now but it's definitely high on our agenda to be in these major cities in Europe.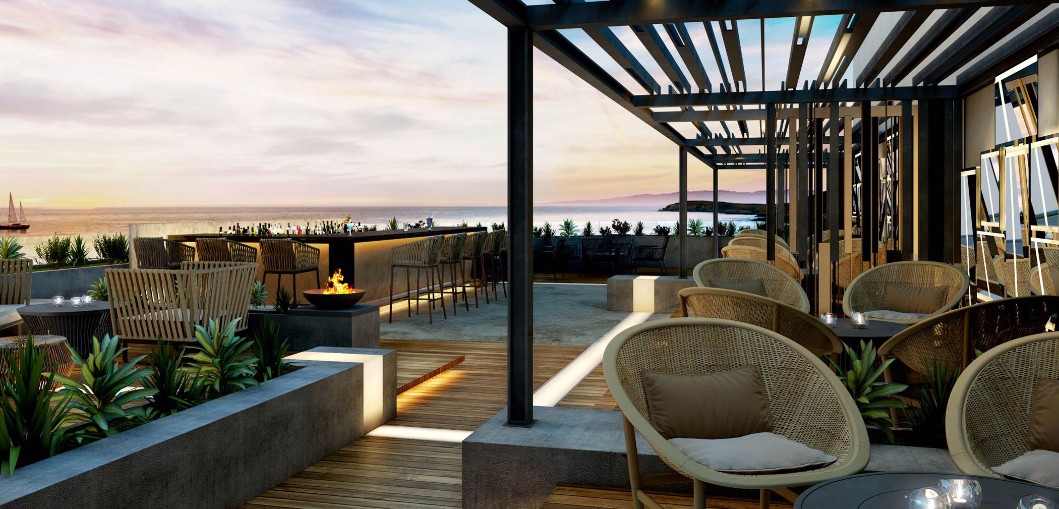 Along with the expansion plan, what else are you planning to do with the Rotana brand in the coming years to keep it fresh? Any innovative ideas or new offerings we can look forward to seeing?
I think the less finicky and unique everybody tries to be – just offer your customer great service, great food, deliver what it is that they're booking, make sure they've got their internet and they're not paying for it – all of those things we've been establishing in the company since we opened, is what we focus on in order to keep customers coming back. We came out last year with a blanket move across all of our hotels to offer free internet and it has shown huge, fantastic feedback. We're very strong with F&B so we always focus a lot on those concepts and keep them fresh and different and we're known for that – myself and our chairman both come from an F&B background, so we always make sure it flows down into the DNA of every hotel.
Are you looking at launching any other brands right now?
Since 2006, when we launched Centro by Rotana, we haven't launched any other hotel brands, and we don't intend to at this stage. We have five brands right now that we're very busy with. We're not a public company so we don't have shareholders knocking on our doors asking us "What are you going to do, how many more brands are you going to have?" We know what we have, we're comfortable with what we have, customers understand what these brands are, we're out there selling these brands to developers and owners, and that's the way I feel its going to be for probably the next couple of years.
The five-star Saadiyat Rotana Resort & Villas is slated to open in Q4 this year, making it Rotana's 15th property in Abu Dhabi. That's a lot of Rotana hotels in one destination – are you not concerned about oversaturating the market?
Not really. I think every hotel that we have, whatever neighbourhood they're in, they're competing with similar hotels of the same brand or type. There's one road in London that probably has five or six IHG properties, similarly Hilton and Sheraton, so it's not unusual to have multiple properties. As long as they aren't of the same brand and too close to each other, I think there's no reason why all hotels cant succeed. In developing countries like the UAE where the hospitality platform is growing yearly, there are always going to be issues in terms of oversupply. Considering the amount of hotel rooms coming up, I think we're doing very well – not just Rotana but the hotel industry in general – in absorbing business and creating strong occupancies. Because this country is working so hard at bringing people into it, it keeps the occupancies strong.

We're always on the lookout for a new luxury experience – what does Rotana have coming up that will appeal to and attract the luxury traveller?
The jewel in the crown would be the Saadiyat property – we're talking about an absolutely gorgeous resort, nestled in-between the St. Regis and the Park Hyatt, on the beach. Beautiful food and beverage, beautiful rooms, 314 keys including about 14 villas right on the seafront. We're very excited about this opening and showing it to the international leisure community, the local community, and all of the high-net-worth individuals from the region. We're going to be competing with the best there is in terms of luxury for this region. We also signed a very beautiful hotel on Sheikh Zayed Road – it's actually #5 Sheikh Zayed Road – and they're going to start building it this summer. It's going to be a thousand-key hotel, hotel apartment and residential complex and that is going to be our property in Dubai to very much attract the luxury traveller. It will take three years to build but will most definitely "shake" Skeikh Zayed Road.
You mentioned Rotana is in its 25th year – how is the brand celebrating this anniversary?
This summer we've got some fantastic promotions: we're giving 25 per cent off a lot of our rates, Rotana loyalty card holders are getting some great benefits through the Rotana Rewards Exclusive Card, and we intend to celebrate with the owners of the hotels towards the end of the year. It's important for us that people know we're 25 years old, but I wouldn't say that were at the peak in terms of great times for the hospitality industry in the UAE and the region, economically and geopolitically, so it's not all fireworks – but hopefully at the end of this year we're going to have a big party.