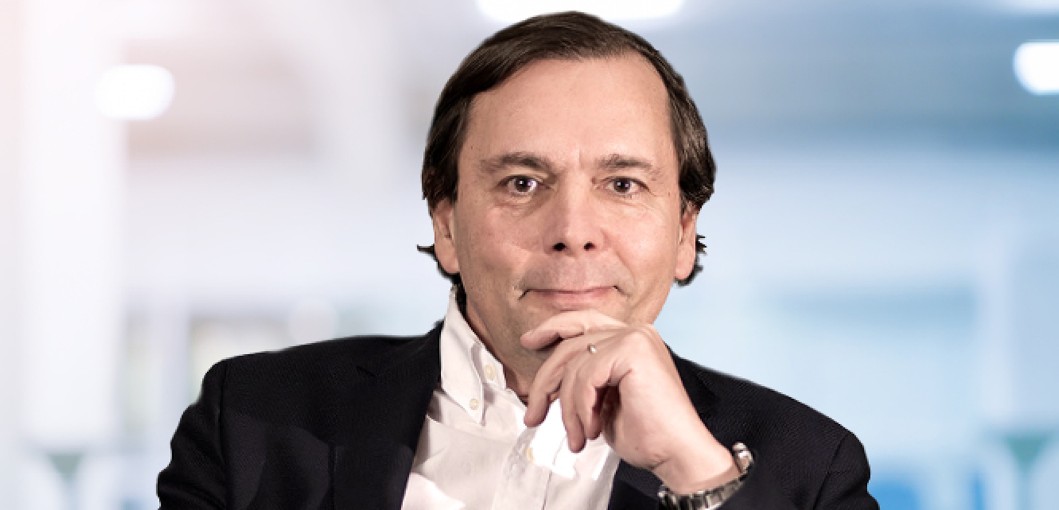 We last spoke in November 2020, in the middle of the pandemic, and much has changed since then. What has this time taught you in terms of business, people and guests?
The last two years have indeed demanded that we react with even more agility and flexibility, which are already an integral part of our company DNA. At Radisson Hotel Group, we are on the road to recovery, thanks to the five-year plan we put in motion before the pandemic. Back in 2017, we did a comprehensive diagnostic of the company and launched our five-year plan focused on strategic growth and different pillars to transform the business. Since then, this vision has been a driving force behind our operations and the focus for our teams to grow and transform the business. The overall purpose and vision for our driven team is to ensure that we remain relevant to our owners, investors, and guests. We are proud to say that despite the challenges, 2021 was our strongest year yet in terms of business development with over 200 signings.

One of the positive outcomes of the pandemic was that it brought the hospitality industry closer together as we were all working to adapt and find solutions to navigate an unprecedented climate. As a result, we created a more supportive and collaborative industry. I am positive that as the world of travel continues to recover, we will remember the key lessons we have learned.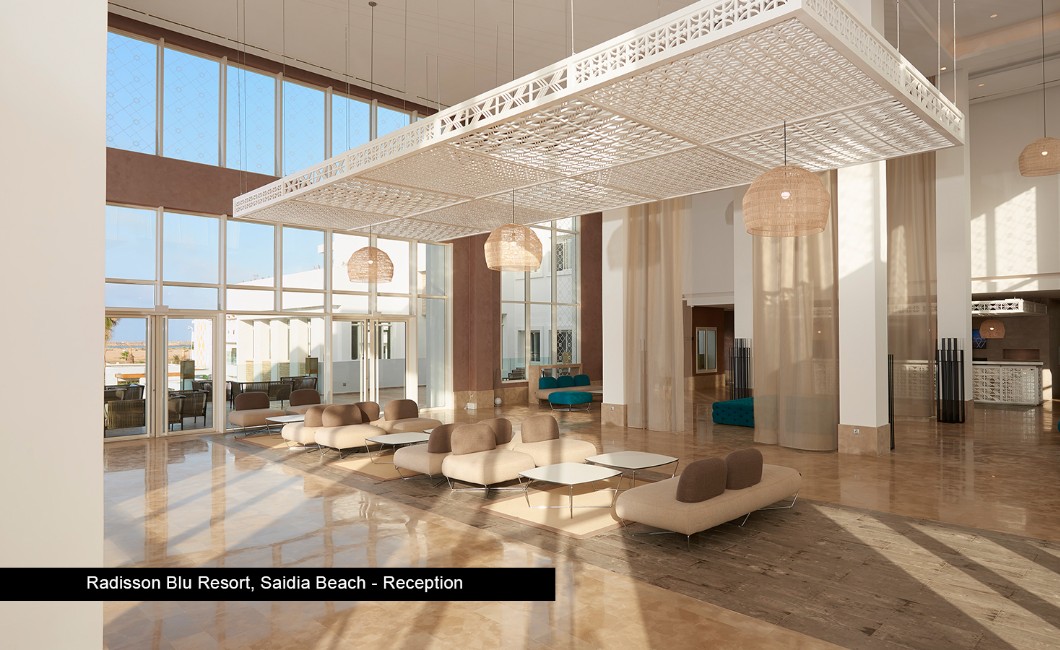 One of your key areas as CEO is to motivate your teams, and the wider business, to be more ambitious in 'profitability, purpose and people'. How is this playing out in 2022?
We are prudently optimistic that the business will return to profitability in 2022 and to full business in 2023. The only way to achieve this goal is with a robust team that is inspired and guided by an overall vision for our business and our strong beliefs.

Radisson Hotel Group has always valued its team members. One of our key mottos is "We grow talent, talent grows us". During the pandemic, our team members showed incredible resilience and strength supporting their local communities and front-line workers. We are launching a new hiring campaign and are looking to recruit more than 700 new team members. We believe that now is an exciting time for the hospitality industry and we anticipate that many go-getters will want to join our dynamic and culturally diverse team.

At the end of 2021, we launched an initiative to set a common definition of hotel sustainability to drive responsible travel and tourism together with other leading hotel groups. This framework will deliver a common starting point for hotel sustainability accessible to all hotel actors worldwide – whether they are part of large international group or independent hotels. Providing this common understanding for all hotels worldwide with clear and concrete actions that have a positive impact on our planet and people will drive real change by stimulating the demand for responsible travel.
There has been a seismic shift in traveller needs and demands post-pandemic. What patterns have emerged for RHG?
One of the trends which we noticed last summer was an increase in leisure guests looking for a more premium lifestyle experience. Our Radisson Collection properties were our most popular brand in Q3, as guests started to travel again and were looking for a high-quality premium experience in exceptional locations. Last year, we opened Radisson Collection properties in key destinations like Cortina d'Ampezzo, Milan, Venice, and Seville.

We have also seen increasing interest in our Resort properties, as guests look to embrace nature and enjoy space and privacy to reconnect with their families and friends. In terms of the booking process, we have seen an increase in bookings via our app as more guests adopt a mobile friendly booking process as well as our hybrid rooms and spaces in which guests have all the modern technology to conduct their work and business in a portable office.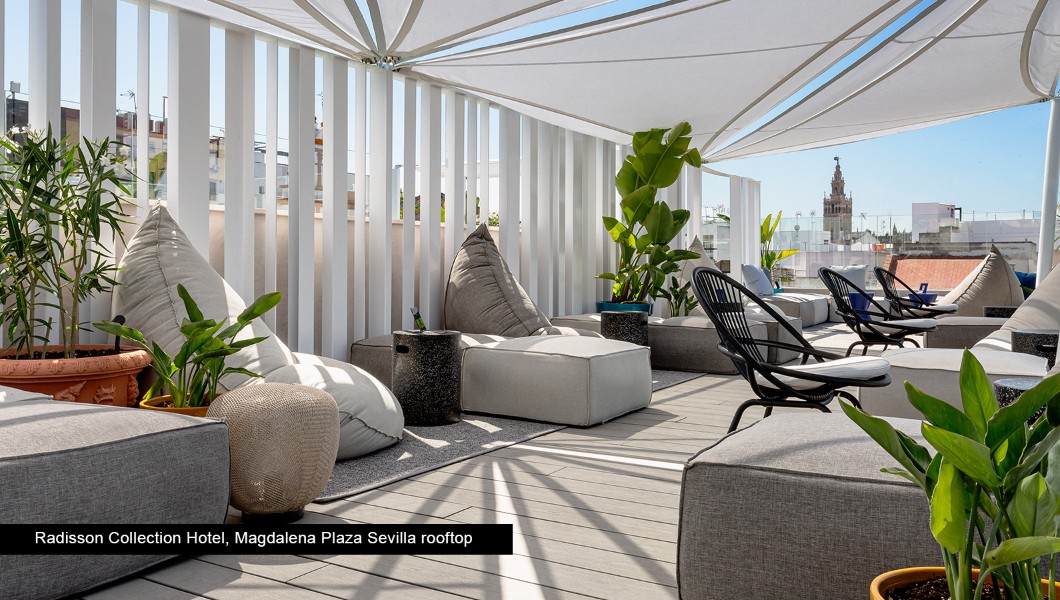 Other emerging travel trends include medical tourism and wellness travel, bucket-list travel, slow travel, multi-gen travel, gastronomy travel…
Yes, we have seen an increase in guests looking for new and exciting F&B experiences. As part of our five-year plan, we are transforming our F&B offering into immersive community hubs with welcoming open-plan and communal spaces for every occasion, where guests and locals can discover the latest food trends. Our new gastronomic concept positions our restaurants and bars around the world as independent spaces with their own clear identity and culinary offering by both established and emerging chefs. The guests' culinary experience will vary per location, tapping into the latest culinary trends. Each restaurant will be accessed via a separate entrance and feature a comprehensive programming strategy, such as tailored music and lighting as well as distinct scent identities inspired by the local area and the restaurant's offering, ensuring all the guests' senses are stimulated. Each restaurant will display curated artwork and furniture styles to evoke distinct senses of space and time to create unique guest experiences.
This new open-plan communal gastronomy concept is already in place at Radisson Collection Hotel, Magdalena Plaza Sevilla, Radisson Collection Hotel, Grand Place Brussels, Radisson Blu Zaffron Resort, Santorini, Radisson Blu Hotel, Madrid Prado, and Radisson Collection Hotel, Palazzo Nani Venice, and will continue to be rolled out across EMEA, with a particular focus on Radisson Collection properties. The latest addition is the opening of the world's first NKO restaurant by local Michelin star chef Eneko Atxa, at Radisson Collection Hotel, Gran Via Bilbao, which offers guests a unique dining concept of Basque and Japanese fusion gastronomy, as a nod to both the chef's Basque heritage and his admiration for Japanese cuisine.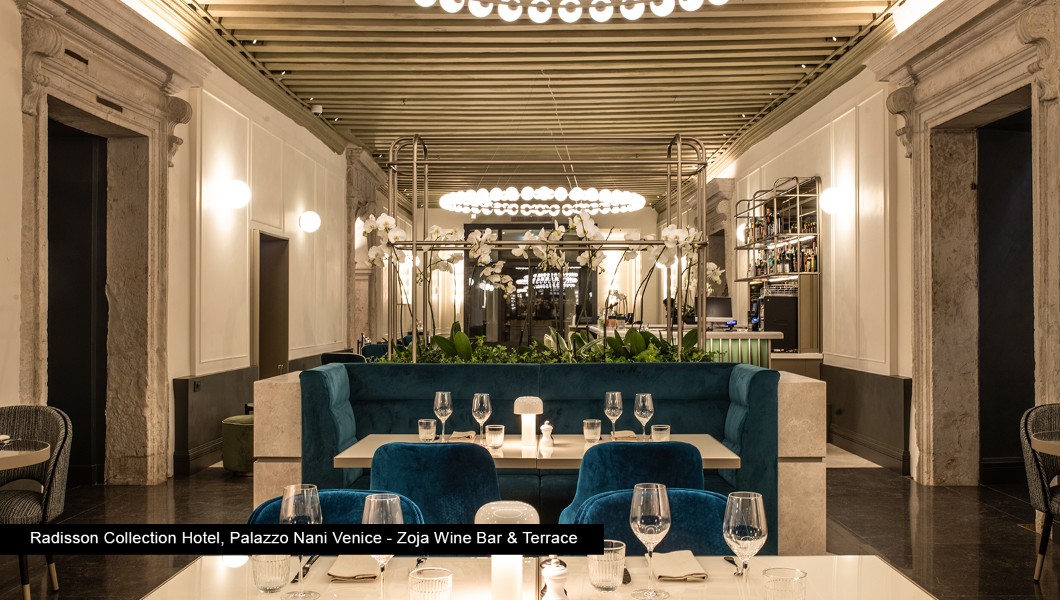 We previously talked about RHG's five-year plan and your mission to be recognised as one of the top three hotel brands in the world. Where are you on that path now?
We are very much on track with our strategic plan. The pandemic has caused us to shift some timings and priorities, but we had a strong finish to 2021 with the most signings in one year to date with 200-plus signings. In 2021, we grew our resorts portfolio by 20 new signings, bringing the total resorts portfolio to over 100 properties in operation and under development. As borders continue to open and leisure travel returns, we will expand our lifestyle resort portfolio further in key resort destinations such as Dubai and Vietnam.

2021 marked the 10th anniversary of Radisson Blu as the largest upper upscale brand in Europe with a further expansion to close to 400 properties in Zambia, Saudi Arabia, Morocco, and India. In 2021, we marked a key milestone with the opening of our 100th hotel in India and cemented our leading international position in Turkey, Morocco, Vietnam, China, and Italy. The Radisson brand – which counts close to 300 hotels – expanded its presence in cities like Amsterdam, Dubai, Shanghai, and New Delhi.

This year so far, we opened two hotels with 672 rooms in the Middle East, and upcoming openings that include the Radisson Blu Hotel, Riyadh International Convention & Exhibition Center and the stunning Mansard Riyadh, A Radisson Collection Hotel property, as well as three hotels in Madagascar. In terms of signings, the year we have had a strong start to the year with five new hotel signings in Africa stretching across our brand portfolio from the fast-growing upscale Radisson brand to our newest conversion brand, Radisson Individuals.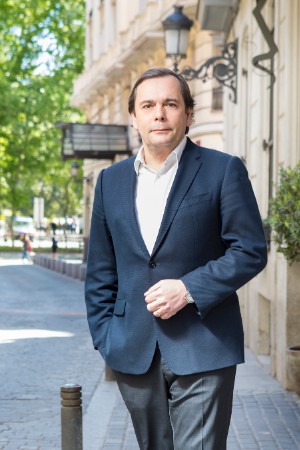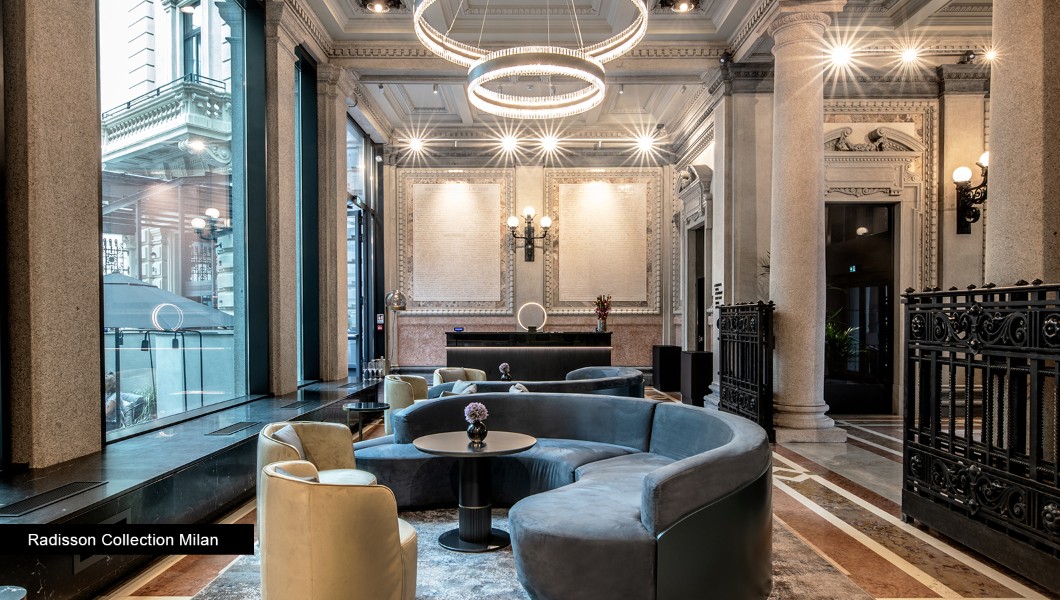 Tell us about your expansion plans in Saudi Arabia, as you look to double your presence by 2026 and open a regional HQ in Riyadh...
By the end of 2022 Radisson Hotel Group will open a regional headquarters in Riyadh as we continue to grow our portfolio in the Kingdom. The Kingdom has become our largest focus for expansion in the region, and we have developed many new job opportunities as we committed to creating exchange programs for Saudi talent in the hospitality sector. The Kingdom remains a key development area for us, and we are aiming to double our presence there. Today, we operate 25 hotels, resorts, and serviced apartments in KSA and have another 20 under development. In line with Saudi Arabia's vision 2030, we plan to debut in at least five additional resort locations by 2025 as we aim to increase our contribution towards leisure and business travel as well as tourism to the country's economy.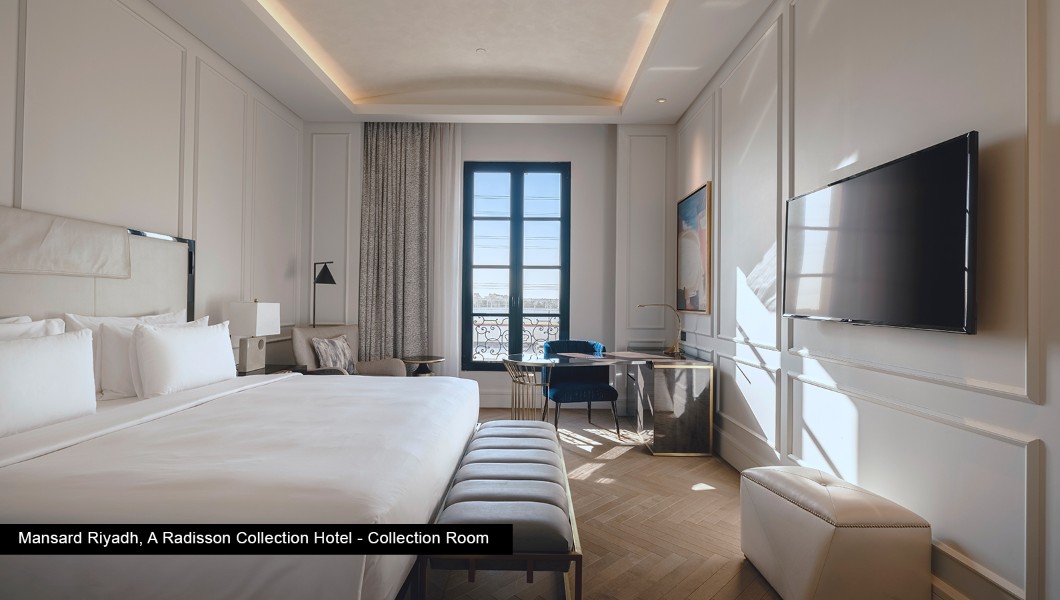 Something that has become very apparent, post-Covid, is the wake-up call it gave the world in terms of the damage we're doing to our planet. Perhaps you can tell me more about your commitment to Net Zero by 2050, and the 'Planet, People, Community' targets outlined in your 2021 Responsible Business Report.
Last month, we made a strong commitment to decarbonize the business by setting ambitious emission reduction targets to reach net zero by 2050, in line with the Science Based Targets initiative (SBTi) Net-Zero Standard. We also announced our participation in the Business Ambition for 1.5°C campaign and the UNFCCC Race to Zero campaign as part of an important, globally coordinated effort to reach the goal of Net Zero.

In 2021, we reduced our carbon footprint by 23 per cent per square meter and reduced 13 per cent of our water footprint per square meter (vs. 2019). In line with the Group's renewable energy transition strategy, more than 56 properties now run 100 per cent on renewable electricity. In 2021, Radisson Hotel Group properties were equipped with more than 500 electric car charging stations in partnership with Allego, Sunfuel, and other global partners. Since 2019, Radisson Meetings continue to lead the industry by being 100 per cent carbon neutral and offsetting 37,800 tons of carbon.

Radisson Hotel Group is a leading member of the Sustainable Hospitality Alliance and is playing a key role in the development of the Hotel Sustainability Basics in cooperation with the WTTC. The objective of the initiative is to create consistency across the industry and provide clear-to-recognize, easy-to-implement, and meaningful steps to improve sustainability at any hotel. The Hotel Sustainability Basics will raise the global starting level of hotel sustainability in a transparent and easy-to-understand manner for all travelers and stakeholders.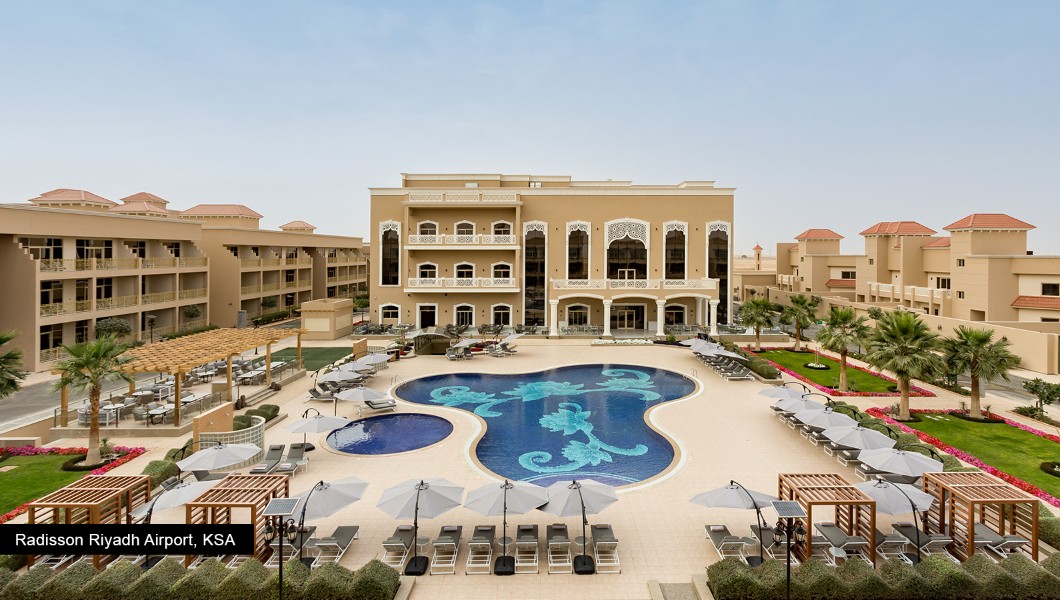 Lastly, with so many brands under the RHG umbrella, you really seem to corner the market and guest experience, offering something for, literally, everyone. But are there still gaps in the market that you want to capitalise on? For example, a brand catering purely to family or multi-gen travel?
The marketplace is always evolving, and we are always reviewing our brand infrastructure and offering to ensure we remain relevant to owners, investors, and guests. For example, during the pandemic we saw a shift where people were looking for hybrid rooms and spaces in which they could stay safely but also have all the modern technology to conduct their work and business in a portable office. With our nine distinct brands, we really do offer something for everyone all under one umbrella, and we hope to continue to do so as new trends and consumer demands emerge.