The numbers are formidable – 5,700 properties, 110 countries and 1.1 million rooms. The ink has dried on the mega-deal between Marriott and Starwood Hotels and Resorts Worldwide, making Marriott International the largest hotel chain in the world with a portfolio of 30 hotel brands that include Bulgari Hotels and Resorts, The Ritz-Carlton, St. Regis, W Hotels & Resorts and EDITION. It seemed fitting that news of the inking was formally announced at a media briefing at Dubai's JW Marriott Marquis, the world's tallest hotel, with Marriott International's president and managing director, Middle East and Africa, Alex Kyriakidis (pictured), explaining the finer details behind the acquisition and how the merger affects travellers in the Middle East.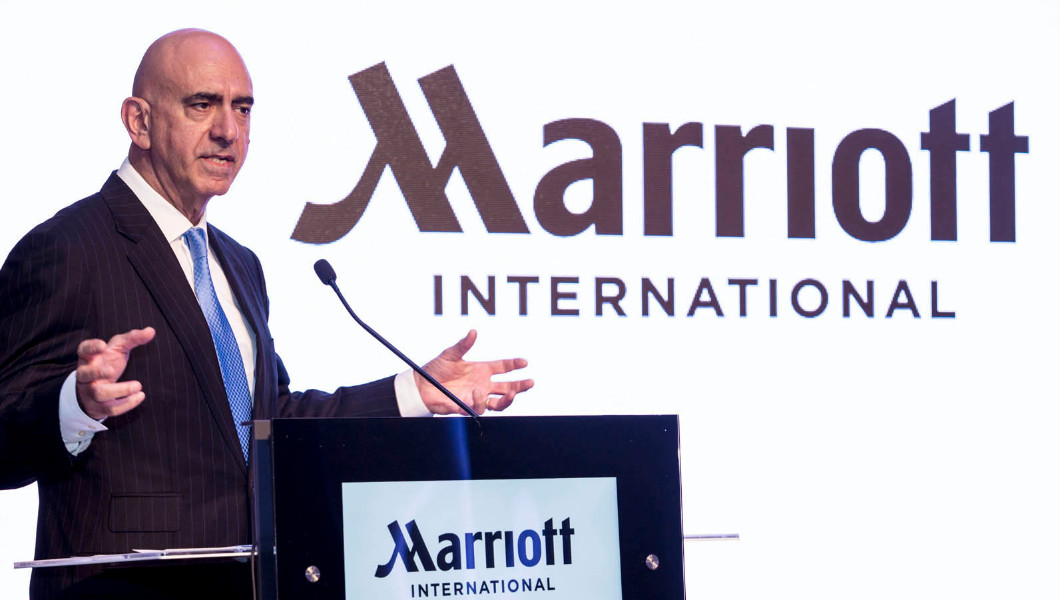 The good news for travellers is that Marriott is matching member status across Marriott Rewards – which includes The Ritz-Carlton Rewards and Starwood Preferred Guest (SPG) – enabling members to transfer points between the programmes for travel and exclusive experiences. The group has even launched a Marriott microsite to enable its 85 million members to link their loyalty accounts. According to Kyriakidis, the move very nearly broke the internet – with 160,000 members linking their accounts and trading half a billion points in just 24 hours. "That is staggering by any stretch of the imagination," he said, "And as Arne Sorenson said earlier, for each and every one of those members, we have a brand in every segment, a hotel in every geography now that we are present in 110 countries, and a brand at every price point."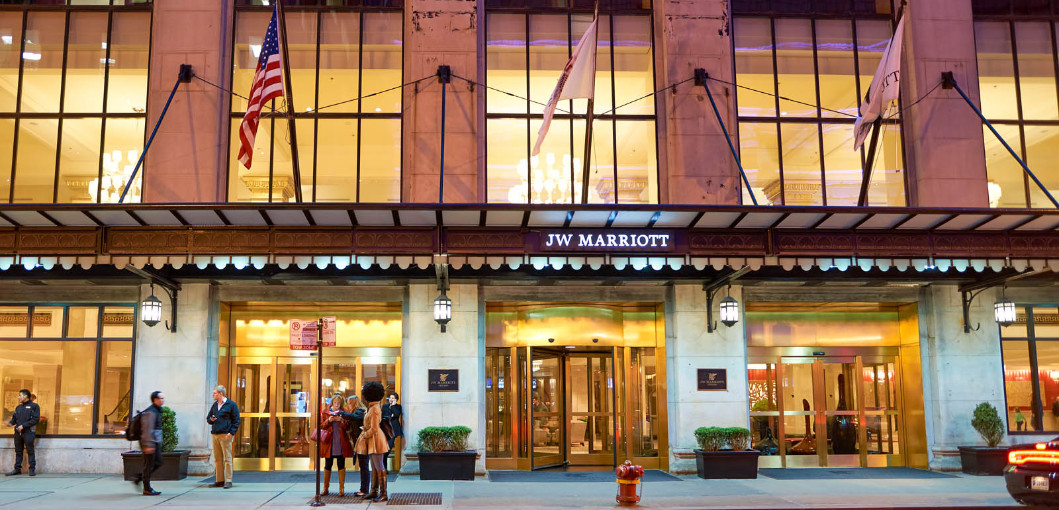 As for the effects of the merger on local soil, Kyriakidis said the UAE is the biggest market "by a long shot", with another 80 Marriott International properties in the pipeline by 2022 including five new brands, namely Bulgari, EDITION, AC by Marriott, Element and Fairfield Inn. The next four key markets are Saudi Arabia, South Africa, Egypt and Qatar, the merger promising 30,000 jobs across Middle East and Africa – with 5,000-6,000 jobs in the UAE alone.
Travellers look set to benefit in the long run, especially when it comes to technology. Starwood has long been a pioneer for tech services, with SPG's mobile app allowing guests to use SPG Keyless for mobile check-in, and enhancing tech experiences will be at the forefront, says Kyriakidis."All these customer-facing initiatives that are aiming to respond to the modern-day needs of consumers can only be made with significant investment and scale allows us to make those very significant investments," he said.
And as for creating an uncompetitive oligopoly, the combined "muscle" of Marriott International will net a better deal, he added, particularly when negotiating with online travel agencies. "When you have that kind of muscle, you can look at maximising the value of your partnership with tour operators and travel agents," he said. "We can look at our existing agreements with Booking.com and Expedia and because of the scale and muscle we now have, make sure we are getting the best win-win outcome."