Those who've heard of Bill Bensley know he's a pioneering luxury resort architect. Those who are really paying attention know he's far more interesting than that. With a design philosophy that says 'the more odd, the better', the SoCal native also believes in disruption, devotion and minimal intervention, with eco-friendly designs that complement both their environment and cultural context
You spend much of your time in Bangkok. 
Does the city still excite you?

Does Bangkok still excite me? I think Bangkok was a little more "exciting" when I was a bachelor, but that was 30 years ago! I still love Bangkok, but for some surprising reasons. Every single day I take my five Jack Russells to the outskirts of the city to run 5-10 km in an estuary visited by egrets, lapwings, terns, two-metre long monitor lizards and four-metre long pythons. We are the only ones there and this paradise is just 45 minutes from our home. A tired Jack is a happy and well-behaved Jack.
Aside from The Siam (a stunning Bensley-designed property) do you have a favourite hotel in Bangkok?

I like both the Sukhothai and the Oriental – reimagined 
this year by the inimitable Jeff Wilkes – as they both have 
a wonderful sense of place.
Is there anywhere left on your travel bucket list?

I have been to 95 countries but the more I travel, the more my list grows. Top of the list as of today: Zimbabwe, Zambia, Madagascar, Sudan, Ethiopia, Gabon, and Tanzania. I could go on here for several pages, as I have already written an exhaustive list that gets lengthened and edited every year.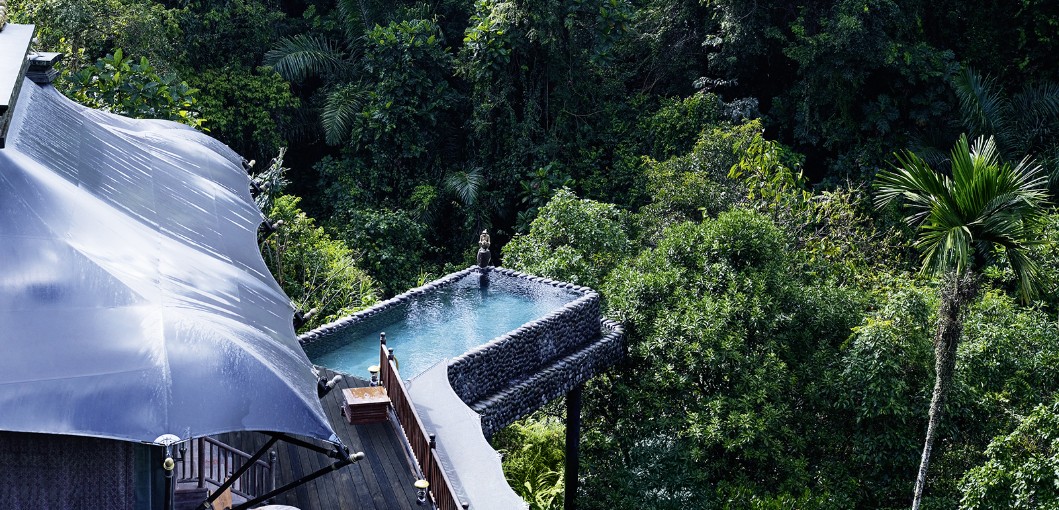 Could you describe a perfect travel experience?

The best trip I have ever taken was a 10-day balloon trip across Burma many years ago. Nobody there had ever seen a balloon and the reactions from the country folk were just precious. It was perfect because of the imperfections. We did not know where we were going; we did not know what we were going to encounter; and everything was a surprise. That made it all even more gorgeous, as it was the real sense of discovery that made it so perfect for me. When I'm designing experiences for my own resorts I keep that in mind – not to tell everything to everybody. I let discovery be part of the joy.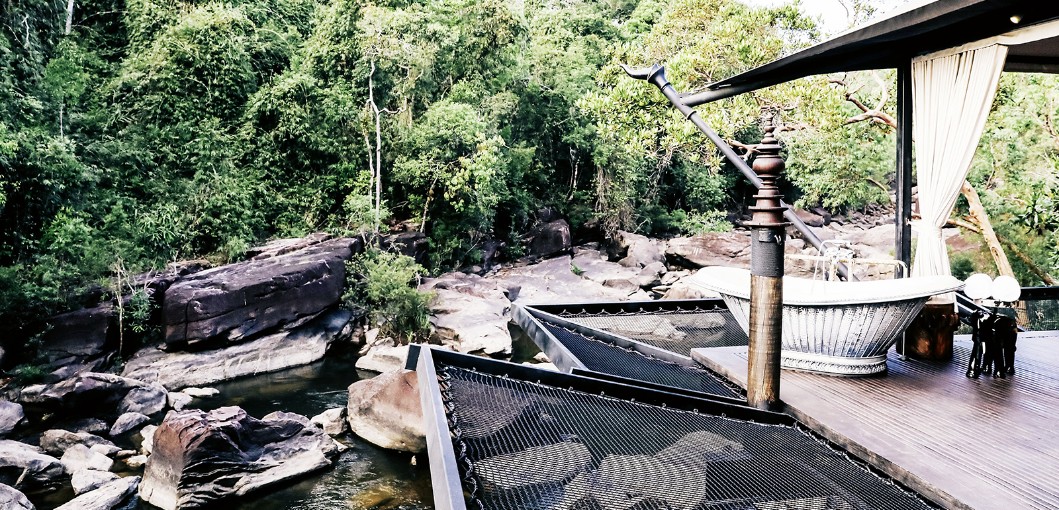 What about design projects? Are you itching 
to embark on any new endeavours?

One of my big pushes now is to learn more about Cambodia, which is a country only known for Angkor Wat. We want to change that. The country is rapidly being deforested and that is all the more reason to have high-yield, low-impact tourism to reach those pockets of wilderness that are still standing. The powers that be need to understand that conservation is a viable alternative to traditional extraction, as is minimal impact tourism. New eco lodges like Shinta Mani Wild and the Cardamom Tented Camp are setting good examples by way of providing alternative jobs for wildlife hunters and loggers. But my big plan is to bring conservation on the road by way of 'Wild Wheels', fuelled by National Geographic and serviced by Bensley Butlers. [Ed's note: more on that in the next issue.]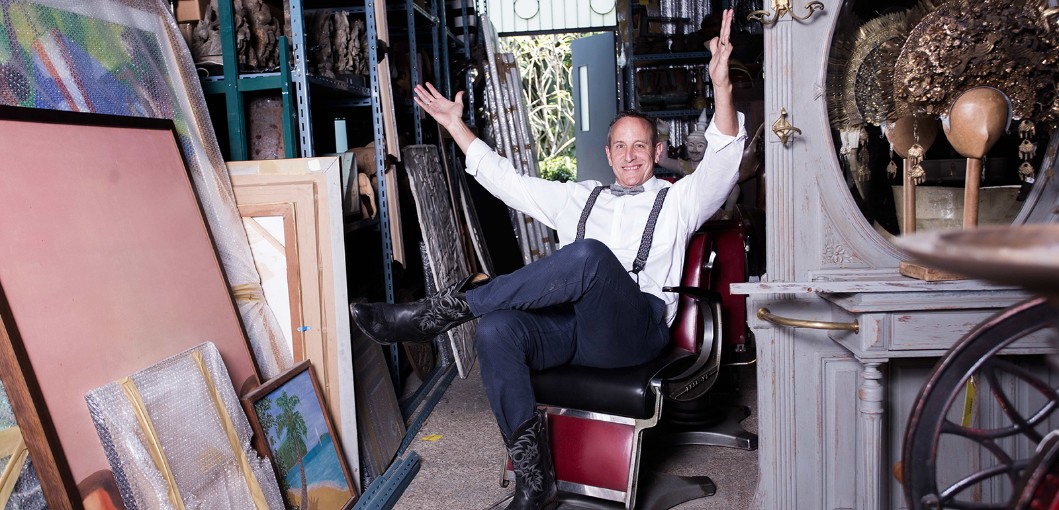 What level of research goes in to local culture, design 
and materials when embarking on a hotel project?

How long is a piece of string? The research and discovery of a new subject, a new culture, a new place, a new people, a new genre of architecture is what really keeps me going strong. I love to travel and to have the ability to keep discovering as part of a project has to be the best job in the world. Sometimes the research process lasts for years.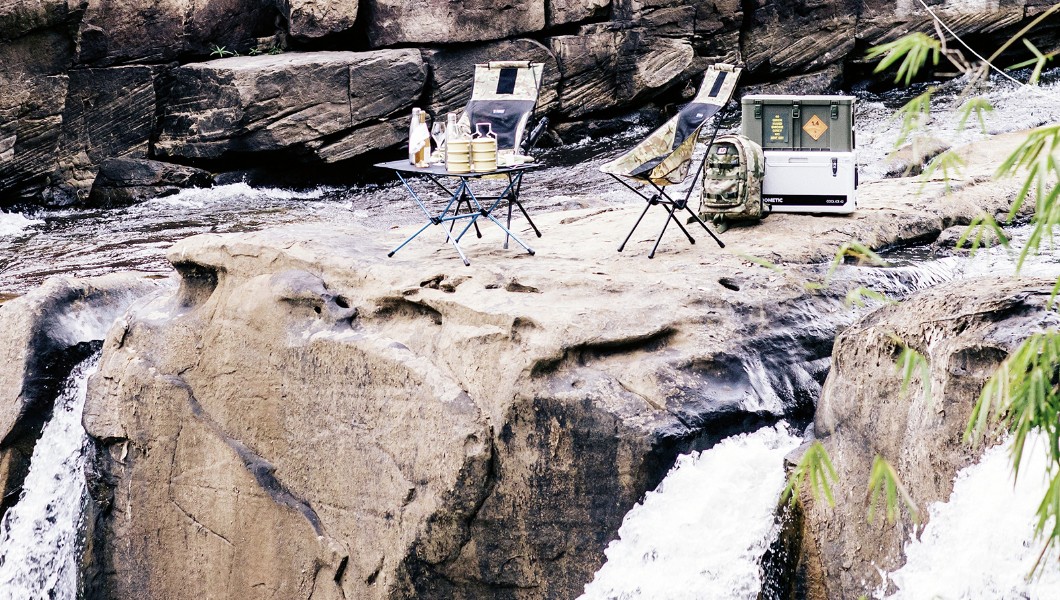 "Luxury is dead," you once claimed. Please could 
you elaborate – what is your concept of luxury?

I mean that the traditional idea of hotel luxury, like Frette sheets and a lobby full of flowers that are changed every 2.5 minutes is just not enough anymore. Today's jaded high-end consumer looks beyond what once made mum gasp in awe. For me, luxury is comfortably enjoying the wilderness in solitude. Luxury is being awakened by the clamour of bird calls in the morning. Luxury is swimming naked under a waterfall. Luxury is being capable of helping the less fortunate.
Has environment impact always been at the fore?

Yes, absolutely. I was born in California in 1959 and my family of five (English immigrants) lived on a tiny farm where we raised bees, quails, chickens, ducks, rabbits, mushrooms, just one dog, flowers, a huge variety of veggies and, of course, a compost heap. We would travel with our little family trailer almost every weekend to a camp spot close by, and in the summers we would travel all over the States. As I got older, my chums and I would backpack for 10 days or more in the High Sierras, living off the land. It makes me smile to hear the word sustainability used so frequently these days as though it's a new idea.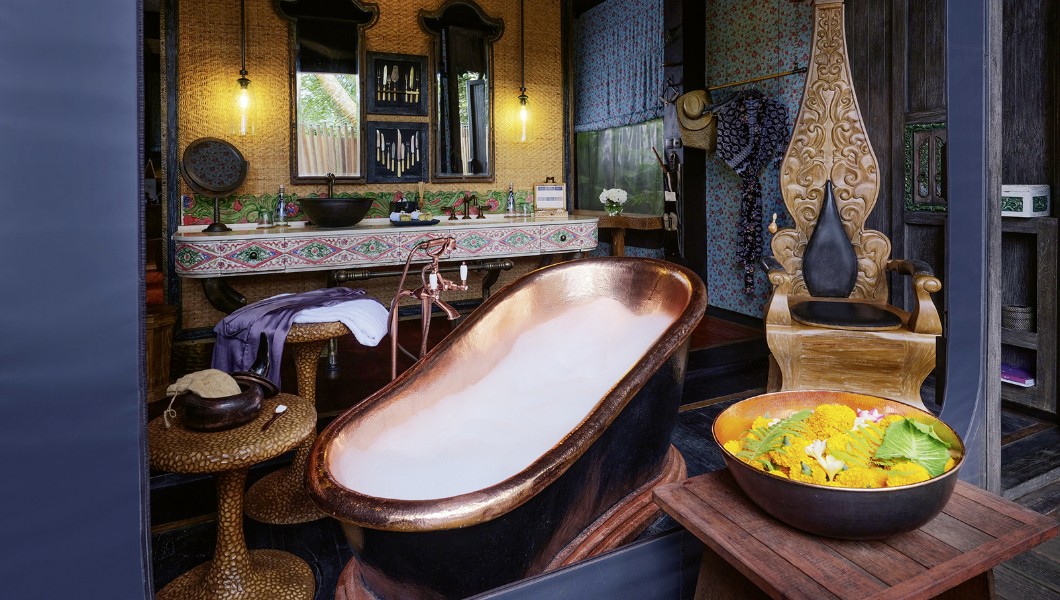 Do you see design and construction methods constantly evolving to be less wasteful and damaging to the earth?

Our recently completed Capella Ubud in Bali was slated to be a 120-room Accor property, but I convinced the owner to change tack and to build a 22-tent high-yield, low-impact ecologically-aware project that did not cut down even one single tree in what is still a very dense jungle. I am very proud of that!