HAVING ARRIVED AT THE WALDORF ASTORIA DUBAI INTERNATIONAL FINANCIAL CENTRE (DUE TO OPEN THIS SUMMER) DOES IT ALREADY FEEL LIKE A WALDORF?

Definitely. We talk about that 'inspirational environment' and when I walked through the lobby area, I was quite amazed by the artwork. There's a level of sophistication about it and I think it has been interpreted in a modern way. I haven't looked at the whole hotel but you need to look at it in its entirety because hotels are a moving organism. There are so many components that bring out an amazing guest experience, but the team is very focused.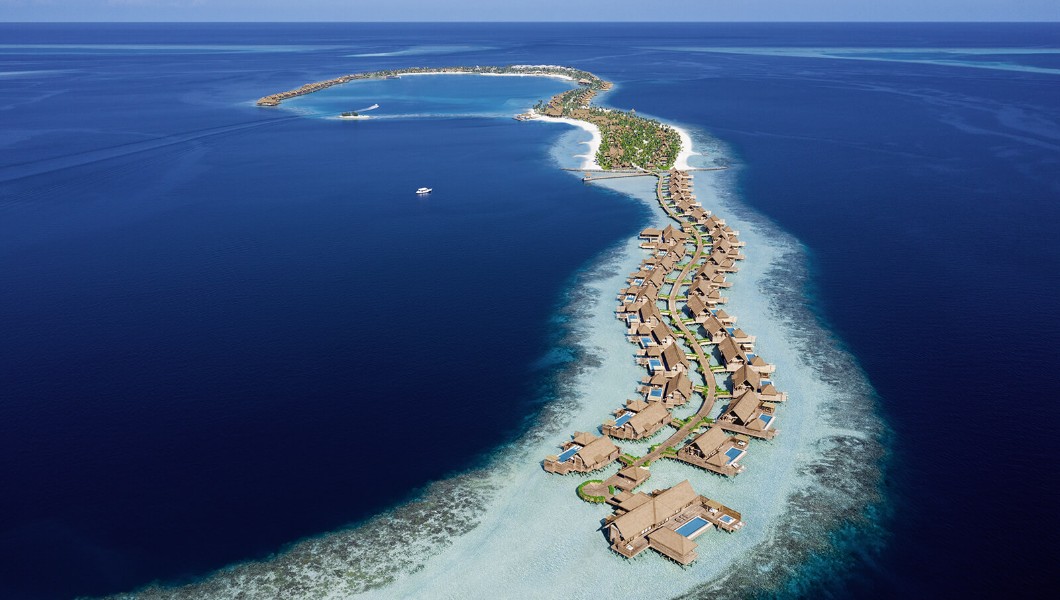 IS THIS ALSO TRUE OF WALDORF ASTORIA MALDIVES ITHAAFUSHI, WHICH OPENS JULY 1?

I think any Waldorf Astoria has to be unique and special. Globally, we have 31 hotels today and there are always hallmarks of the Waldorf Astoria brand – first and foremost an amazing location. For Waldorf Astoria Maldives we are a 25-30 minute boat ride away from the airport, which has multiple benefits. We don't need to utilise a seaplane and if your flight arrives into Male after dark, you don't have to stay in the immediate area. You can still transfer out to the resort which is quite special actually because the seaplanes don't fly out in the evening.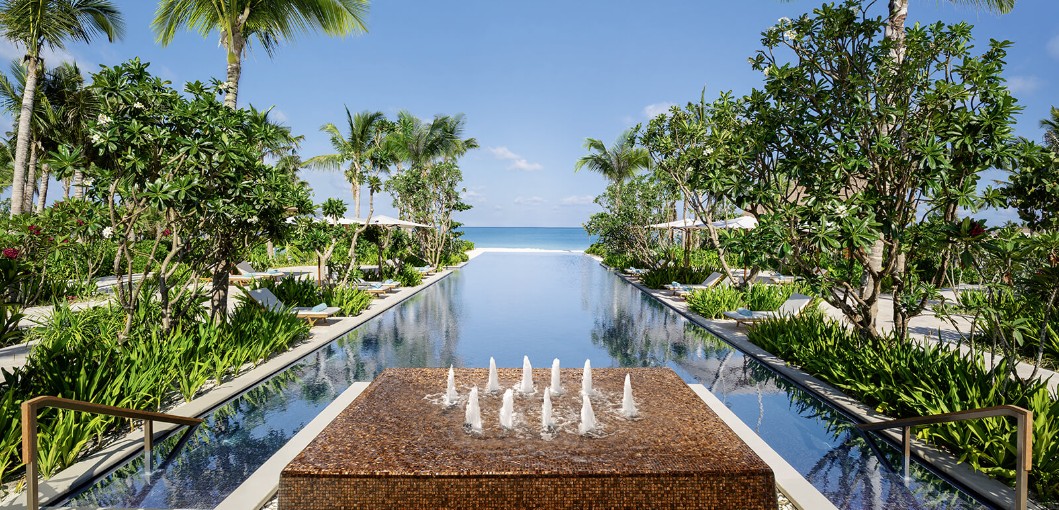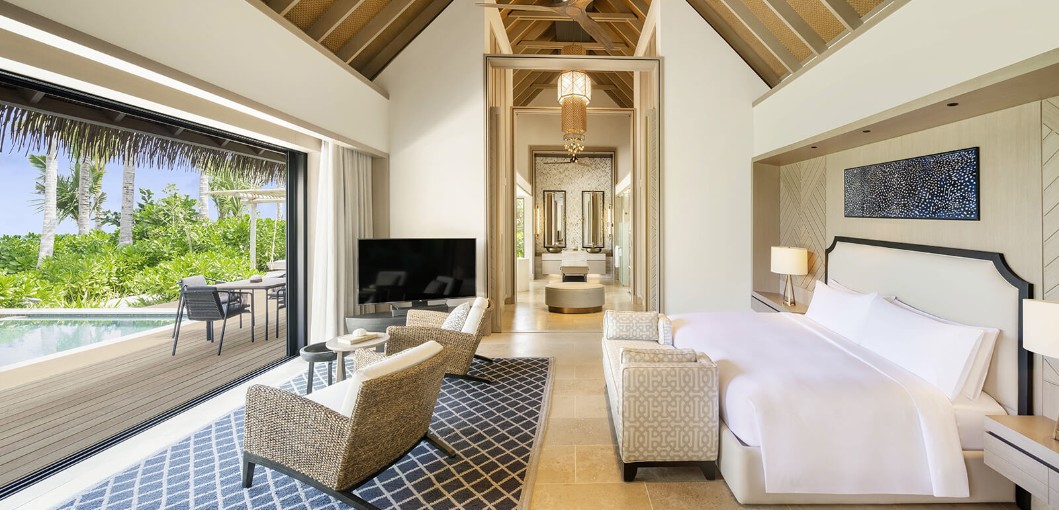 Ultimately you want to create those inspirational environments that elate and take those moments and create unforgettable memories. That's what the brand is. So with Waldorf Astoria Maldives, we've been very blessed – 122 villas, 11 F&B outlets and two standalone villas that are only accessible by boat. When you talk about the GCC market and the Middle East as a whole, they obviously offer their utmost in privacy and exclusivity. Being able to access only by boat so nobody from the resort proper can access those two villas. And it allows you to really personalise that stay – hyper personalisation is what the luxury travellers of today are looking for.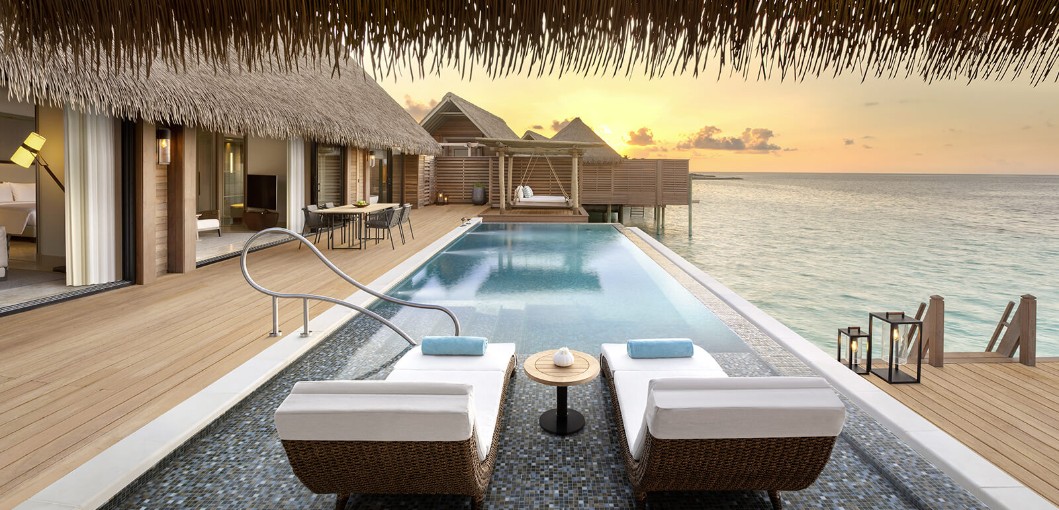 COULD YOU ILLUSTRATE WHAT HYPER-PERSONALISATION MEANS?

You have to actually know what your guest is looking for. That's very important. A hallmark of a true Waldorf is service, the pre-arrival experience and engaging with the guests. If we wanted to bring it downstream to the Waldorf Astoria Maldives with some specific examples, we take guests out to sandbanks nearby the resort, whereby you could feel like you're the only person in the world with your partner or your family and you could basically dine or stay or experience however you wanted to enjoy the day or the evening. We could even go as far as taking out and doing some stargazing in that area as well – something completely unique to yourself and not accessible to anybody else at that given point in time.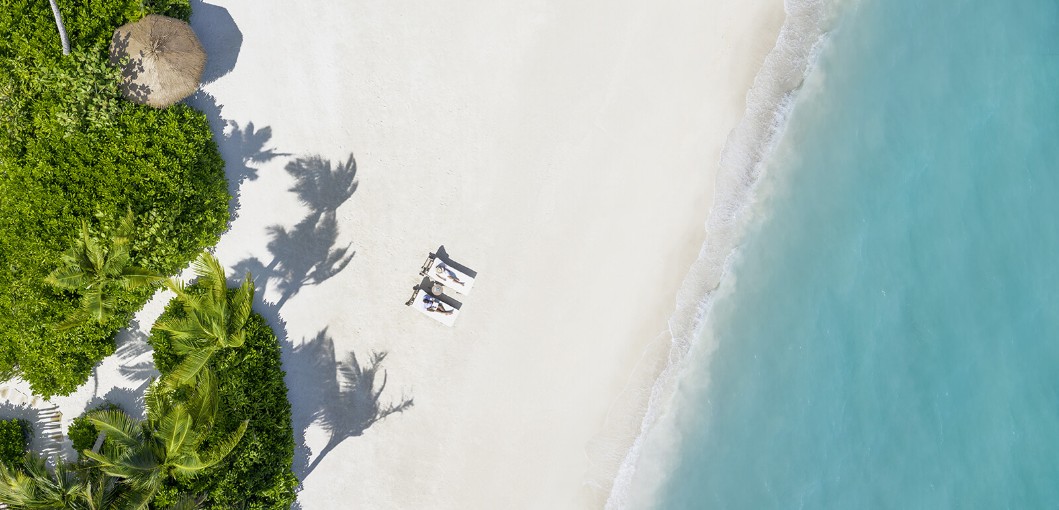 FROM DATA COLLECTION AND SOCIAL MEDIA MINING, ARE YOU LOOKING AT YOUR GUEST PROFILE WAY AHEAD OF TIME OR IS IT A CASE OF FINE-TUNING ONCE THEY ARRIVE AT THE PROPERTY?

I think it's twofold. I think we can get to the digital component of the conversations, that's extremely important today as well. Hilton's extremely focused on digital innovation and technology to really enhance the guest experience without overtaking it. Ultimately you're in the business of people serving people. Let's not underestimate the importance of guest interaction with the team members and providing those bespoke experiences and attention to detail. And I think that part of the process starts very early at the initial booking stage.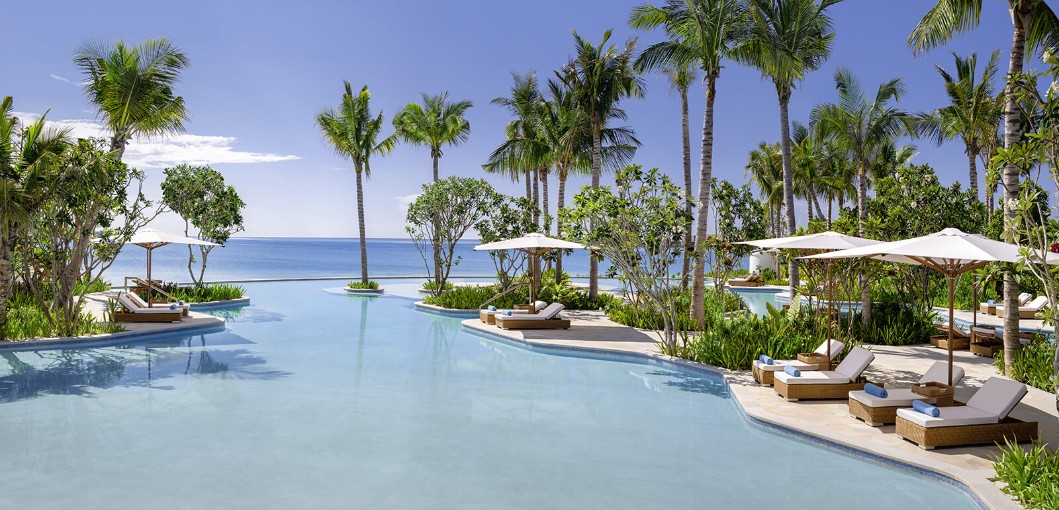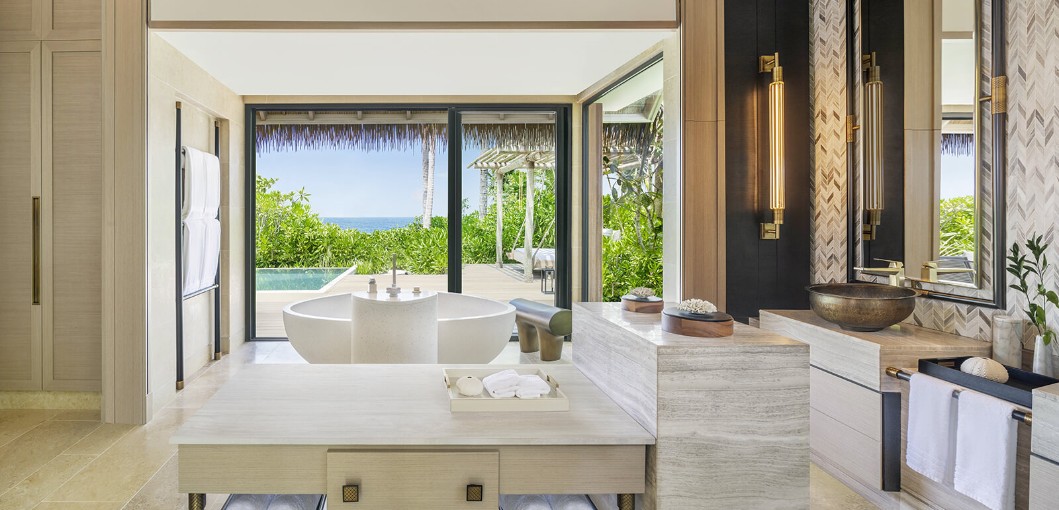 FAMILIARITY IS A NEW NORMAL IN THE LUXURY SEGMENT–KNOWING THE GUEST'S NAME IS A MINIMUM. WHERE IS THE BALANCE AND HOW DO YOU GAUGE EACH GUEST'S PREFERENCE?

Well I think the pre-arrival experience is very different to the in-resort experience if I can put it that way. Typically during the pre-arrival experience you can determine whether a guest likes to engage with you via voice, or digitally, via WhatsApp or WeChat or via a third party. In a lot of situations as well, when you're talking about those ultra-high net worth individuals, typically the reservation of the booking will come through an intermediary. So typically they're providing a lot of that information that allows you to provide that level of service. Exactly how the guest wants it. Because guests that stay at Waldorf Astoria, typically, are quite sophisticated and they know what they want. In most cases people are looking for time – time to be themselves, time away from their working lives or whatever they might be doing across the globe.