Translating to "suspended in mid-air" in Swahili, Angama Mara opened recently, located 300 metres above the Maasai Mara. Guests are promised the best seats in the house, given the lodge is perched in the heart of the East African safari circuit and in the epicentre of the Great Migration.
The lodge consists of two totally separate and intimate camps, each with a guest area sitting atop one of the kopjes (small hills). Inspired by the old-world atmosphere of Nairobi's famous Muthaiga Club, guests can dine, read, relax, and enjoy a drink in a place where indoors and outdoors merge into one, all the while enjoying the view below. The architecture is filled with drama, and the red brickwork is inspired by local Maasai technique.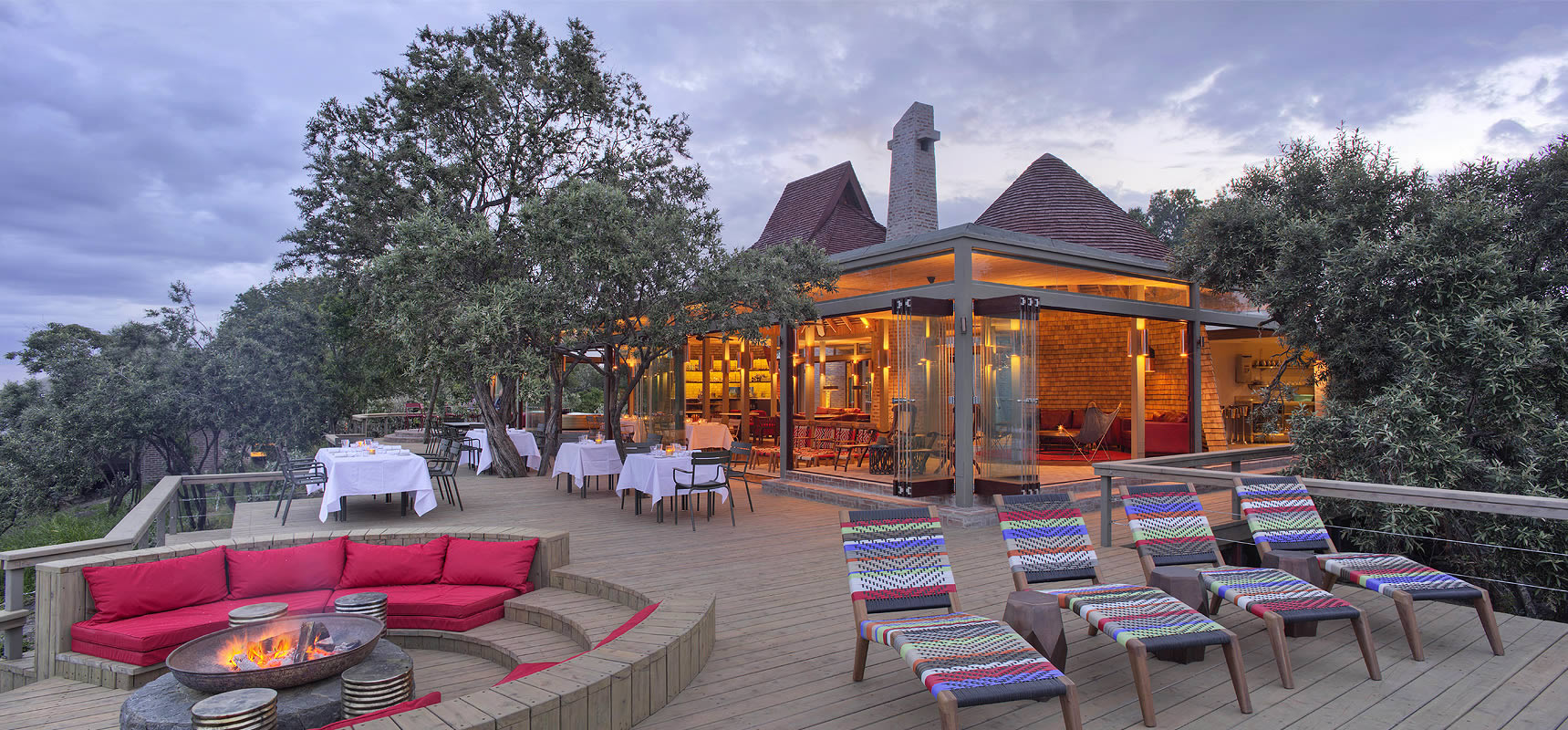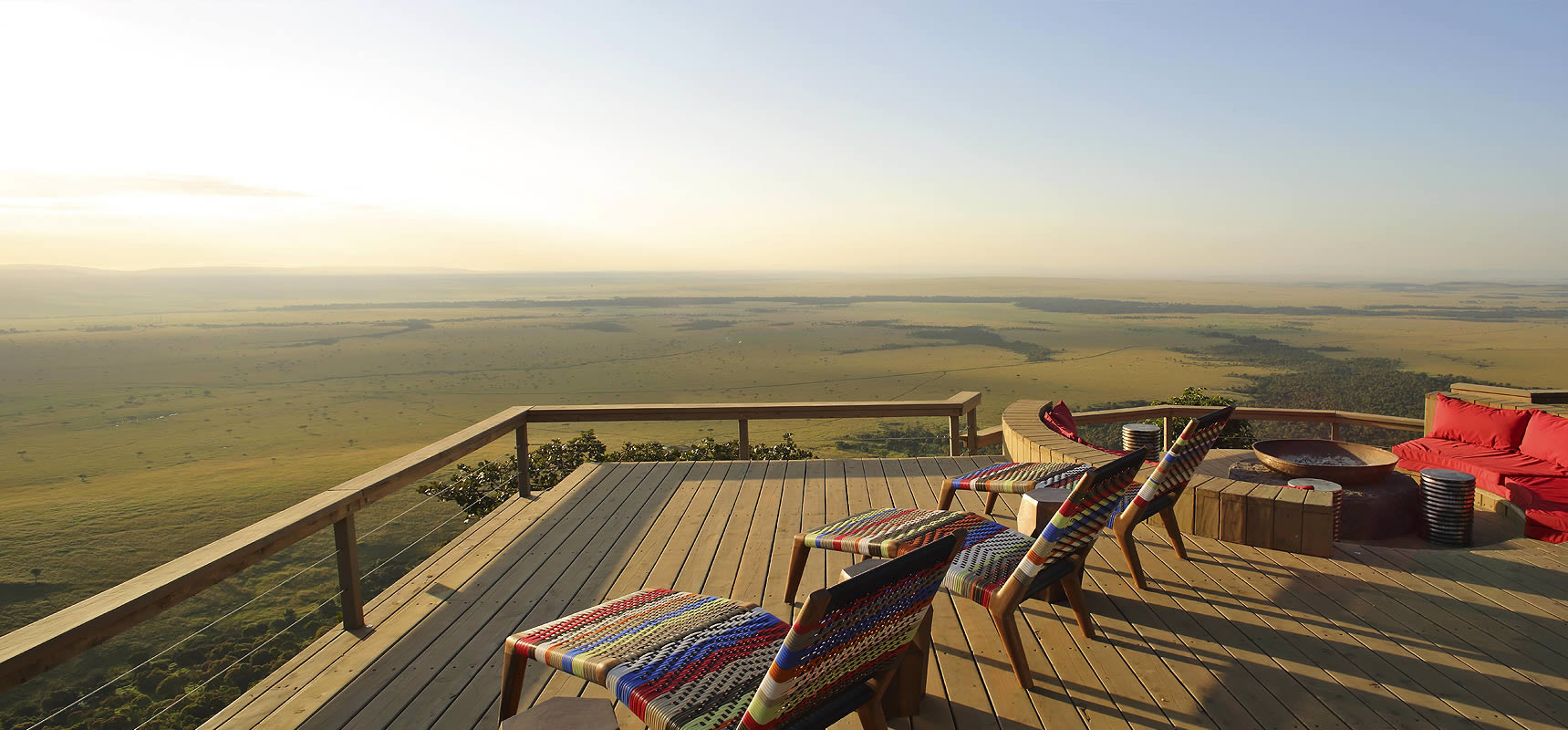 With 30 tented suites spread across two camps, the resort took 42,000 man-hours to complete and is being vaunted as a haven for birders and photographers. There's a raft of guided tours on offer, but you won't have to stray too far to see big game and other majestic mammals – the plains below the lodge are plentiful and every tent is equipped with binoculars.
In order to ensure a unique experience, guests are encouraged to eat where and when they prefer – be it a safari picnic in the shade of a tree, on their private deck or under the stars with a bush barbecue. Coffee is brewed with beans brought over from the highlands; fresh fruit and veggies are sourced from owner-run farms and seafood is trucked directly from the Kenyan coast.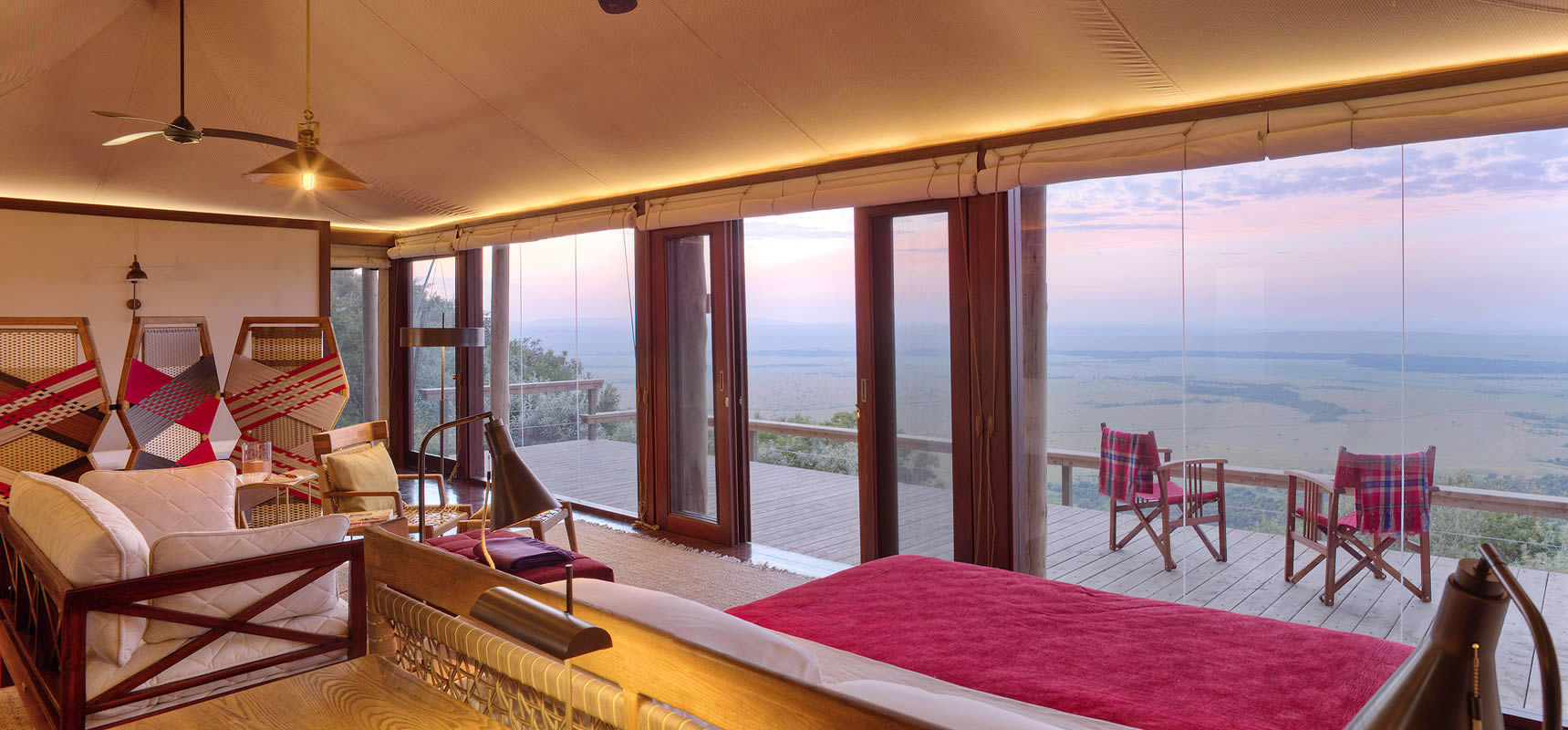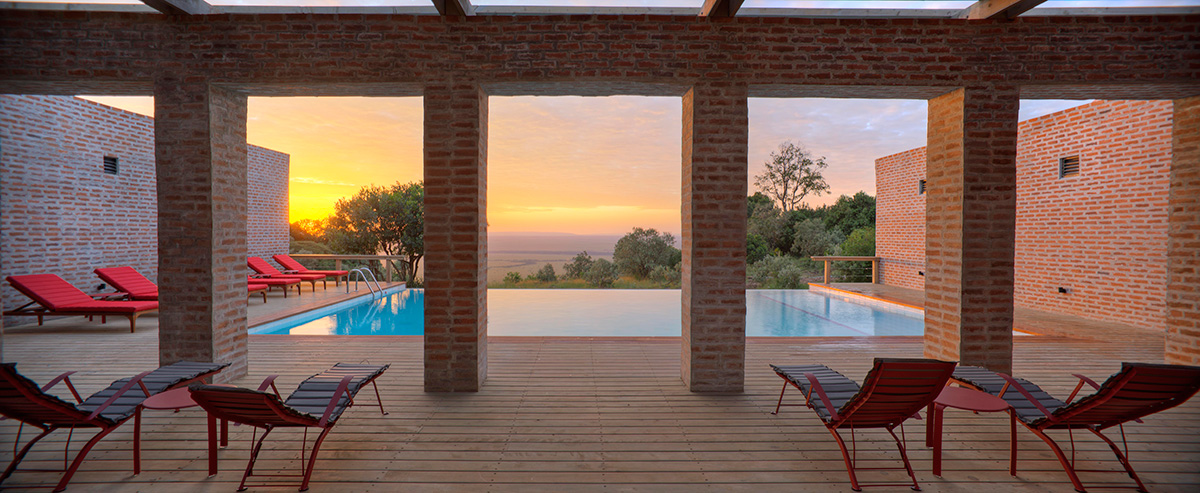 Since you're taking it easy in between outings, why not take advantage of the on-site masseuse for some TLC on your tent's deck? Then take a 'rocking chair safari' – each accommodation has two cosy chairs, perfectly placed for you to survey the landscape below. And if the animals are being shy, just pinch a book from the resort's library, stacked with a carefully curated selection of Africana literature and film. Both the tented suites and the library, with its fireplace, leather sofa, refectory table and guest computer, are connected on WiFi.
The camps are advertised as a modern interpretation of a 1920s safari, which is fitting, since many romantic scenes from Out of Africa were filmed in the area. The resort can even arrange a private picnic on the kopje (small hill) depicted on the film's poster, so make sure you rehearse your favourite lines before you arrive. Let's hope your time in Kenya is just as dramatic - but without the heartbreak.