Rwanda's Virunga Lodge has marked 10 years since the opening of its eco-luxury resort with two new Deluxe Bandas.
Named Ibiyaga and Ibirunga, meaning "lake" and "volcano" respectively, the 700-square foot developments overlook the Virunga volcanoes and Lake Bulera.
The Volcanoes Safaris resort helped kick-start gorilla-focussed tourism in post-conflict Rwanda. The story and work of Volcanoes at Virunga Lodge over the last decade will also be released as a book this summer.
"Celebrating the tenth anniversary of the opening of Virunga Lodge is a very special milestone in the history of Volcanoes Safaris," said Praveen Moman, Founder of Volcanoes Safaris.
"When I first started looking for land to build a lodge here the country was very different, it was just coming out of conflict so slowly we built this very simple lodge in very difficult circumstances."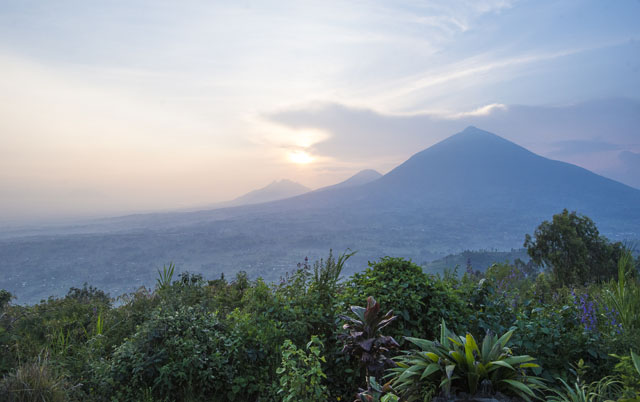 ---
The four day 'Gorillas in Parc National des Volcans' tour starts from US $3,417 per person sharing, during low season. The price includes three nights at the Volcanoes Virunga Lodge and one permit.