In the world of gastronomy, there are few chefs bold enough to take risks. But not Quique Dacosta. The Spanish chef has just closed down his eponymous three-Michelin-starred restaurant in Dénia, a small village located in south-east Spain, in order to take his entire kitchen team to Dubai, where in a world first he will helm Enigma at Palazzo Versace Dubai, a restaurant that will change both its dining concept and Michelin-starred chef four times a year.
Dacosta, who is recognised around the world for his culinary artistry, has never shied away from challenges – or from blue-sky thinking. Consistently lauded for his imagination, innovation and food as performance art, his eponymous restaurant, currently listed at number 39 on the prestigious World's 50 Best Restaurants list, is the only three-Michelin-starred restaurant in Europe without tablecloths (he chose to remove them in 2011 in the quest for "a more territorial identity").
Dacosta also owns El Poblet (with one Michelin star), along with Vuelve Carolina and Mercatbar restaurants in València, and has written four books on gastronomy. For the next three months, Dacosta's greatest challenge will be sharing his story – and enrapturing diners – at Enigma with the restaurant's first concept, titled "Vanguard".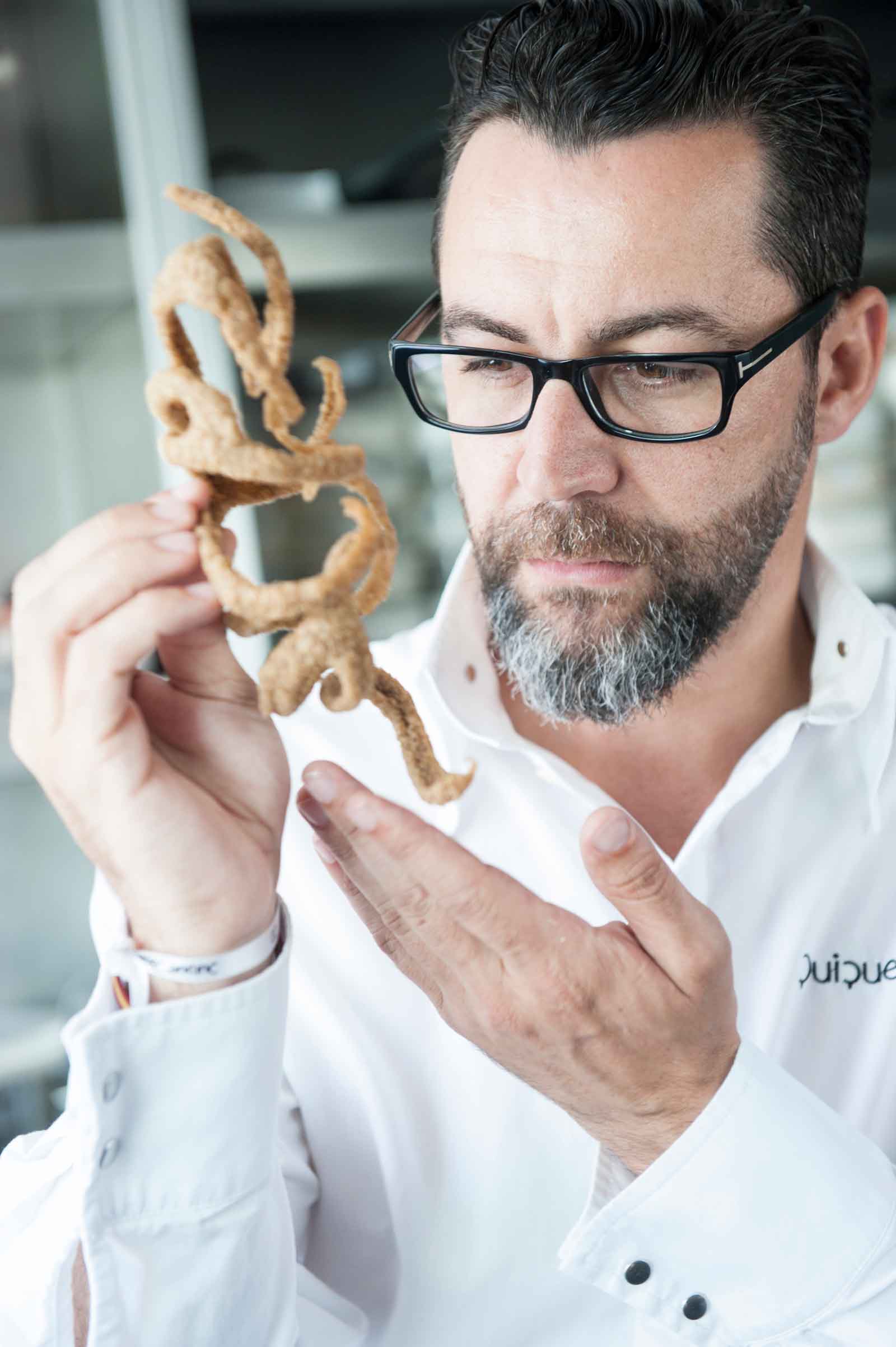 You are a self-taught chef – can you tell us how you first came to work in a kitchen?
When I was 14 years old I had to help out financially at home, so I moved from Extremadura to Dénia, which is between Alicante and València, and asked for jobs everywhere. A restaurant gave me the job as a kitchen hand so I started out washing pots and pans. That was the first time I had any exposure to a professional restaurant. In my family, nobody had a background in gastronomy. It was really by necessity that I started to work at a restaurant. When I was that age, being a cook was never the plan.
When did you discover your passion for cooking?
When I started that summer washing dishes, I ended up staying in Dénia with my mother. I carried on studying and on the weekends I was working at the restaurant to earn money. Just before university, I thought: "I'm going to carry on cooking." I started to read a lot of culinary books and that is when I began to learn, and realised I was going to try to cook professionally.
Your food has been described as "techno-emotional". How would you describe your cuisine?
Techno-emotional describes a kind of movement. Certainly you could apply it to some of my cooking, but not all of it. My cuisine is avant-garde and post-avant-garde. I don't associate my cooking to anyone else or a term because I don't think the style is like anyone else's. Independent and free is what I would say. Obviously, living through all the various culinary movements, I think my cooking has a little influence from all of them. In some ways it is really weird; it is not just one mode of cooking, but about independence and freedom, which is more adapted to what I do.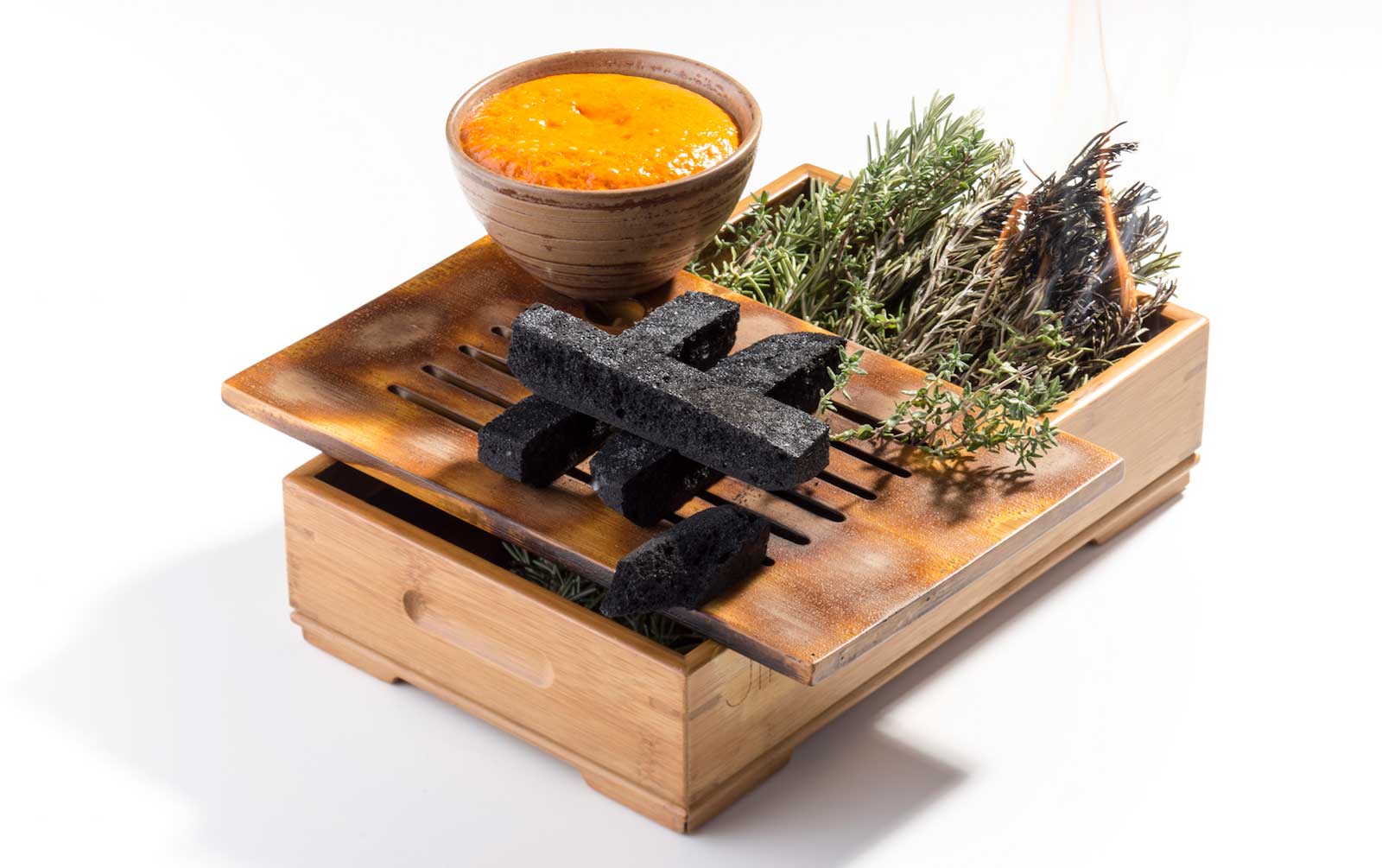 You are known for incorporating ingredients drawn from the natural landscape around Dénia – what are some of your favourite ingredients you have discovered?
The region is very, very rich in produce. The sea is one thing, but then there are mountains and fields with artichokes and truffles, for example. The only thing we are missing is terrestrial animals, but these days, most of the beef comes from Germany or Holland. It is difficult to choose only one, but the red king prawns from Dénia are fantastic. Not so long ago they were considered a fairly normal part of the region's produce, but they are very special. We also have a lot of citrus fruits and flowers.
What led you to start experimenting with edible flowers?
The region doesn't really have spices – we have paprika, pepper and saffron, but not that many, so I started using flowers. Not only are they beautiful visually, but they also impart flavour and spice.
Where do you find the inspiration for your creative process?
I'm always looking for inspiration. Travelling with my eyes wide open with my team, meeting new people and going to new locations is inspiring, and I always try to be aware when I am somewhere different, in case inspiration comes along. Every year we change the menu, so all the countries and cities I visit helps to generate inspiration for the menu. Even here in Dubai, I am learning about the spices, the produce, the ovens they use and the bread they eat. I love Latin America, because of the plurality; it's easy for me as a Spanish speaker to approach, connect with and understand the people. I also love Asia: Korea, Japan and China because it's totally different to my culture.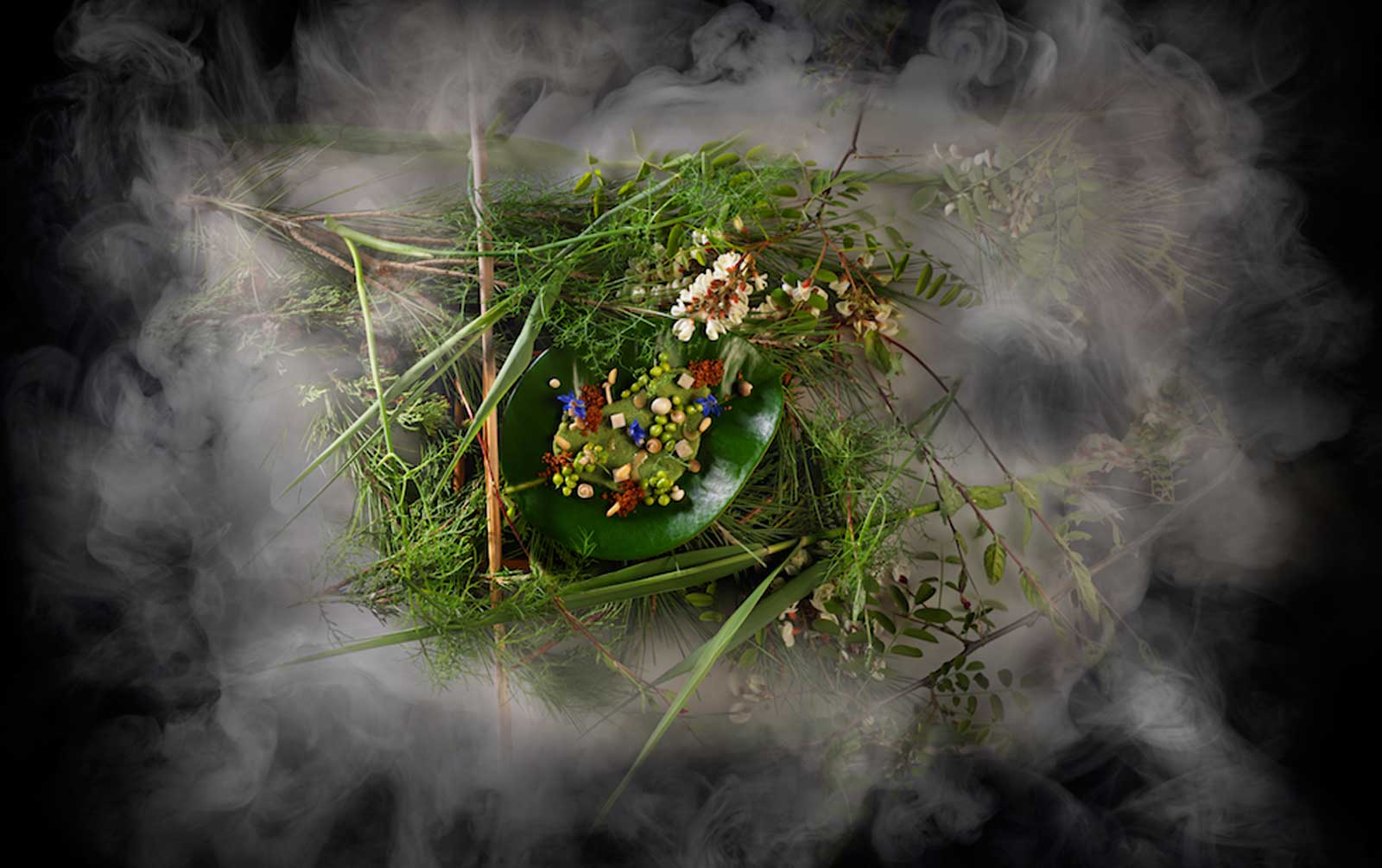 What did you think of the Enigma concept when you were first approached, and what about it appealed to you?
First of all, when a brand like Versace is calling you, you listen. It's not every day that a brand like this comes knocking on your door. After they explained the concept and I could see it was something very brave and singular, something different, I was intrigued. My cooking is in a constant state of evolution, and if we are trying to get it to an international site, what better platform than Dubai?
Are there plans to expand internationally?
It's an idea. It's part of our evolution to grow internationally, obviously not rushing – with small steps.