Mekong is more apt as a restaurant name than it appears at first glance. The epic river of the same name flows through five East Asian countries: Thailand, China, Laos, Cambodia, and Myanmar – a fact I'm acutely aware of because it's a pub quiz question I got horribly wrong. But why is the nomenclature of the trans-boundary waterway so poignant? You guessed it, because it's "pan-Asian cuisine". It's a phrase that can inspire a wry expression in some circles who believe chefs should stay in their lane when it comes to dishing up delicacies from more than one country at a time, but trust me when I say, there's absolutely nothing to fear here – besides having to cut a new notch in your belt when you get home.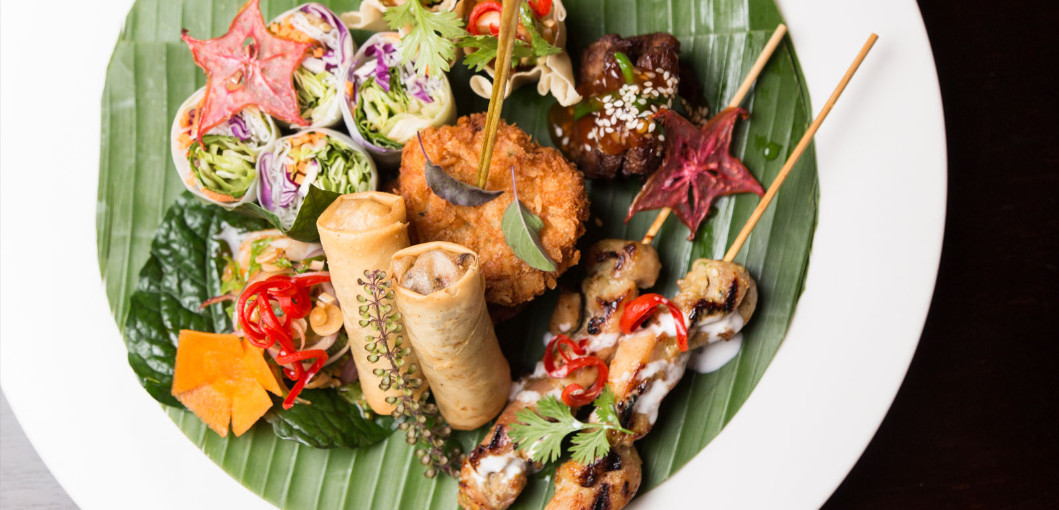 Despite spanning Thailand's greatest hits, the best of Vietnam and some golden oldies from China, the menu isn't too expansive as to stray into pure bewilderment. Instead, it presents a strong selection of familiar favourites with room for seasonal adjustments, mercifully void of wanky fusion dishes, with handy flag emojis helping you to decipher just where each dish is from (a thrill for the vexillologists among us, I'm sure). The venue itself is an absolute delight, with a vibrant East Asian aesthetic that injects a splash of colour without straying into any bonkers orientalist nonsense. Expect elephant iconography galore, quirky rickshaw-cycle seating pods, and subtle wall motifs.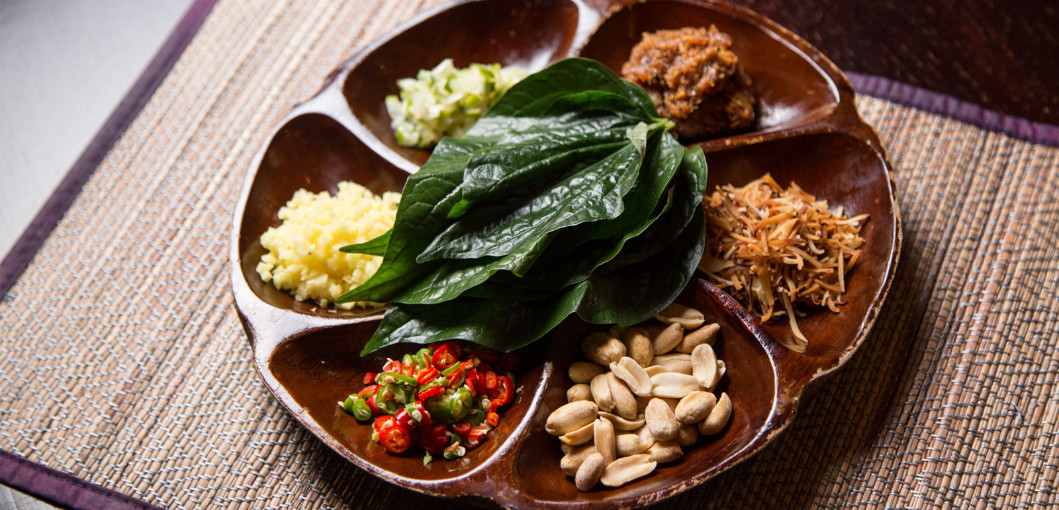 It's a tasteful and relaxing setting to kick off your dining experience with an equally eclectic amuse-bouche, a selection of miang kham, which translates to "one bite wrap", from miang (food wrapped in leaves) and kham (a bite). To fill our betel leaves, we're provided with a comprehensive dish of shallots, caramelised ginger, garlic, peanuts and chilli peppers – light and perfectly balanced morsels that are sufficient to brace the body for the feast that's yet to come. Lulled into a rare moment of weakness I am convinced to share an appetiser, the Mekong Sharing Platter. It's a veritable tour of Thailand, with crispy veg spring rolls, prawn cakes, lemongrass prawn salad, tender sun-dried beef bites, succulent chicken satay skewers and more.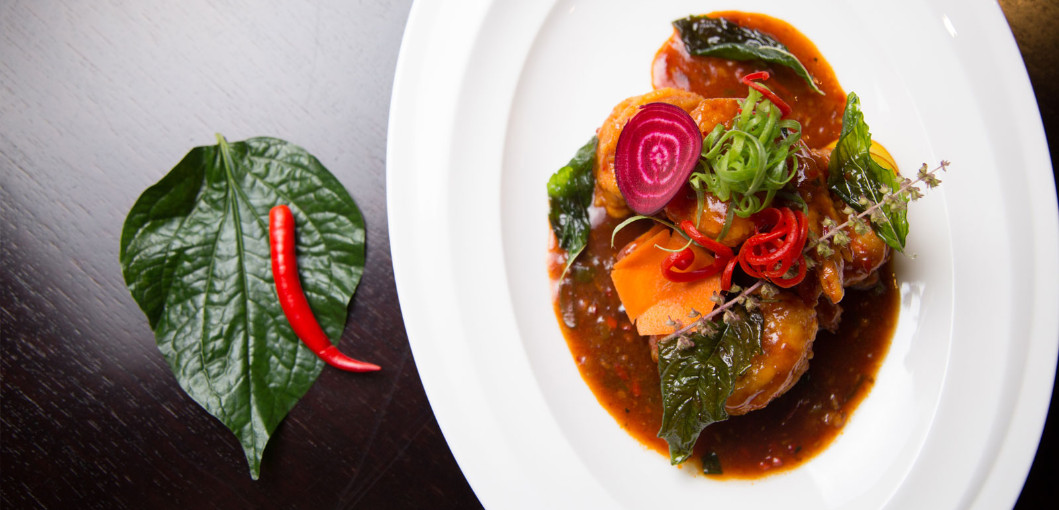 The sharing plate is sufficient for two and smaller-stomached diners would be more than happy to opt for a lighter soup option, depending on how many scoops of rice are anticipated during the entrée. White and black paddy field staples are offered as a complimentary accompaniment to all relevant main course options, which in our case was gong tod kratiem, a garlic-laden terrace of king prawns, doused in slightly sweet chilli and coriander, and a mind-bendingly delightful salmon red curry, composed of a meaty salmon fillet with ultra-rich red-curry sauce, laden with baby potatoes and bamboo shoots. Striking the perfect balance between coconut milk and spice, the majestic piece of fish holds strong in its soupy surrounds until gracefully succumbing to my mandibles.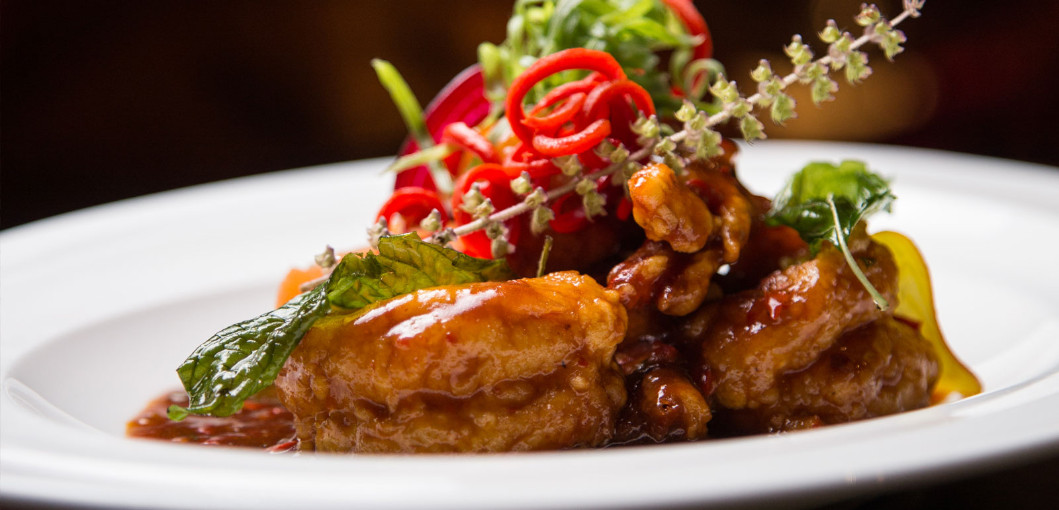 To say that I would return simply to recreate the experience is no exaggeration. The real acid test when it comes to writing up a restaurant review is really quite simple; am I salivating heavily while conjuring up memories of the meal? In this instance, my mouth is in danger of being imported to LA to counteract the next hosepipe ban. Don't get me wrong, I would happily repeat dining on garlic chilli prawns on any given Sunday, but it's the salmon that leaves a lasting impression. Throughout the meal, the details were all there, including the perfectly al dente rice, punchy fruit juices and consistently attentive service.
---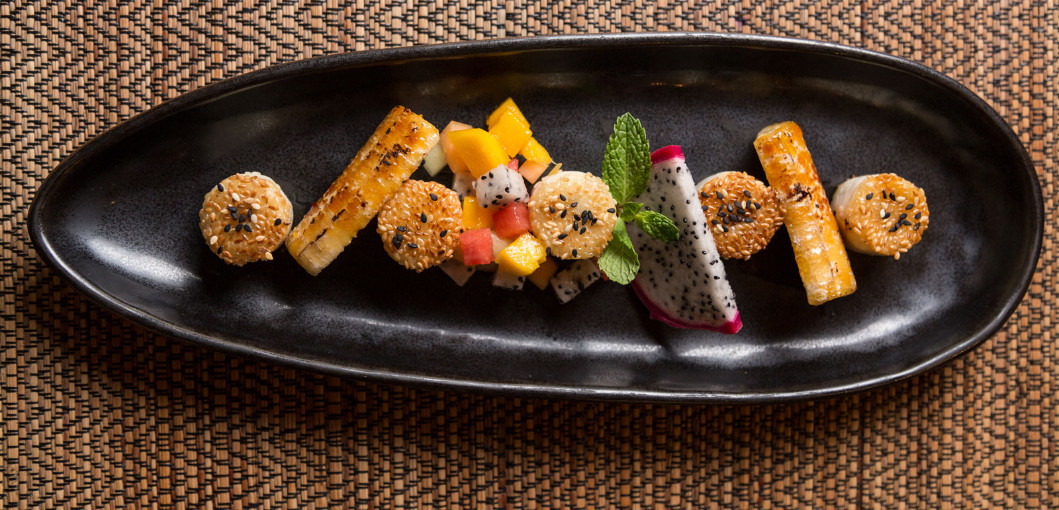 After five scoops of carby goodness too many, I struggle to make a sensible dessert choice, but settle for a choco-banana dish to share, ensuring the sweet end to the dinner isn't overly saccharin. Eclectic yet tasteful and flavourful but balanced, Mekong stands shoulders above many Asian options in the UAE, let alone Dubai, and with an inviting interior, it's a fine choice for a summer supper on the Palm. Now I just need to learn to say "bon appetite" in Thai, Mandarin and Vietnamese.
---