Taste of Mexico City
If I were to make a list of the world's great food cities, I'd probably name Paris or Tokyo as the top spot. Without question though, Mexico City would also be on that list. While the city's gritty mercados (markets), street-side taquerias and lively cantinas have long been on the world's culinary radar, its fine-dining scene has grown exponentially in the past decade.
Not long ago the best restaurants in the Distrito Federal (D.F.), a district of 21 million people, were branches of international restaurants like Paris' Au Pied de Cochon or various New York steakhouses. Those days are gone. Today there are several modern Mexican restaurants included on Latin America's 50 Best Restaurants list, and local top chefs are becoming global food celebrities.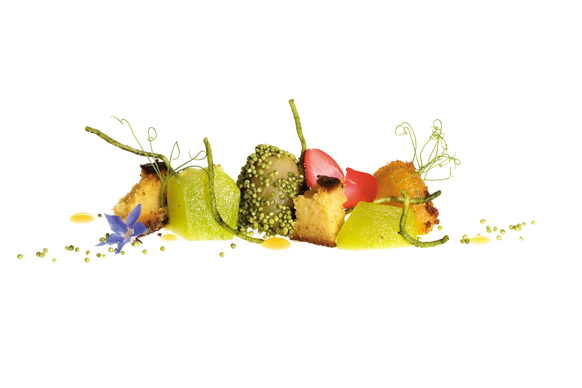 Frutas Del Este at Biko

Instead of recreating the restaurant scene of North American cities, a growing number of contemporary Mexican chefs, such as Pujol's Enrique Olvera, have begun redefining what Mexican cuisine can be. With an eye toward the thousands of years of culinary history that make up the country's highly diverse regional cuisines, a network of farmers and fishermen, many of them indigenous, are being pulled into the spotlight. Their ancestral methods of production, which often prized flavour over quantity, are being revisited. Chefs, many trained in the Michelin-starred kitchens of the US and Europe, are looking beyond the standard recipe set of chili peppers, beans and pork for more unusual fare like huitlacoche (corn fungus) or escamoles (ant larvae), which were once limited to the kitchens of grandmothers in tiny rural villages in far-off states and are now being paired with Valle de Guadalupe wines on three-hour tasting menus.
The renewed interest in cuisine has helped remake entire neighbourhoods, like up-and-coming La Roma or the bohemian Coyoacán. In once-decrepit colonial buildings in Centro Histórico, you can now find upscale mescal bars with 50 varieties of the artisanal spirit organised by type of agave, production method and the village from whence it came — something unheard of 10 years ago when the drink was seen as an inferior version of tequila. In posh barrios (neighbourhoods) like Condesa or Polanco, you cannot walk a block without finding an innovative restaurant that bases its refined menu on products from Baja, such as chef Jair Téllez's MeroToro, or boutique hotels with a restaurant serving contemporary versions of traditional dishes, such as Martha Ortiz's Dulce Patria.
Of course, my favourite bites from a trip to Mexico City might still be those tacos al pastor at El Huequito, a dive that has been around since the late '50s, or a soulful green pozole from the state of Guerrero at the classic Pozolería Tizka. Yet every time I visit the city, my options only increase to the point where I can never keep up with every great new restaurant that opens. It's a dilemma I revel in. Below is a curated list of the top eateries you just can't miss.
Best Restaurants in Mexico City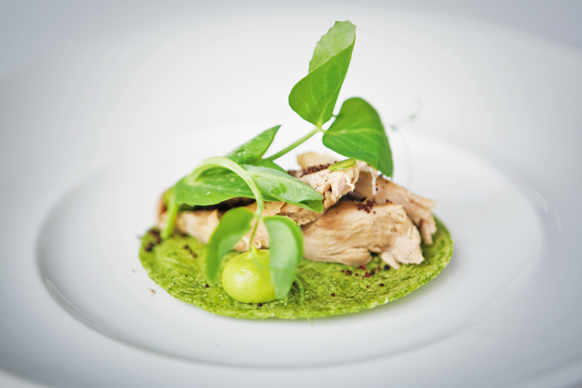 Pujol
Francisco Petrarca 254, Polanco
No single chef can be credited with introducing the world to modern Mexican cuisine more than Enrique Olvera and his restaurant Pujol. Armed with a degree from the top cooking school in the United States, Olvera returned to Mexico City with high ambitions and has followed through with most of them, which is why his modern Polanco restaurant has been a mainstay on the World's 50 Best Restaurants list, where it currently stands at number 20. His signature dish arrives first on the seven-course dinner tasting menu: a hollowed-out pumpkin filled with the smoke of charred corn leaves and a baby corn that has been dipped in costeño chile mayonnaise, powdered chicatana ant and coffee. What follows is an adventurous exploration of Mexican ingredients and culinary history. Olvera's name has attained such a level of global recognition that his restaurant in New York, Cosme, was booked solid for three months even before it opened.
Tel: +52 55 5545 4111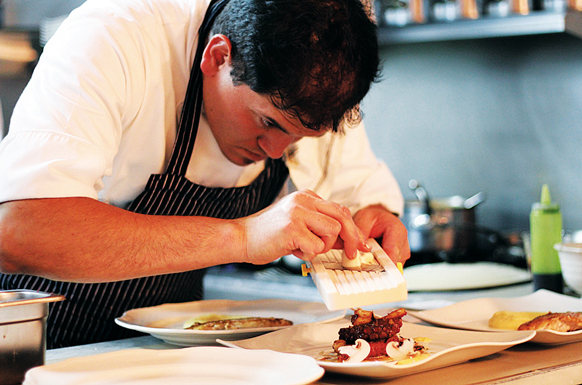 Maximo Bistrot Local
Calle Tonalá 133, Colonia Roma
Chef Eduardo García's laid-back restaurant in a former medical supply store made world headlines when the daughter of high-ranking government official, nicknamed Lady Profeco, tried to have the restaurant shut down in 2013 after she couldn't get a good table at the popular restaurant, which blends Mexican ingredients with contemporary French and European techniques. The backlash on social media from loyal clientele was so severe that the president had to step in and investigate the abuse of power, which ultimately lead to her father's dismissal. The incident only increased the restaurant's popularity. García, who previously worked at Pujol and New York's Le Bernardin, explores the city's markets for his seasonal menus that change almost daily. With his wife and business partner Gabriela López-Cruz, he recently opened a high-end pizzeria and café called Lalo! directly across the street from Maximo.
Tel: +52 55 5264 4291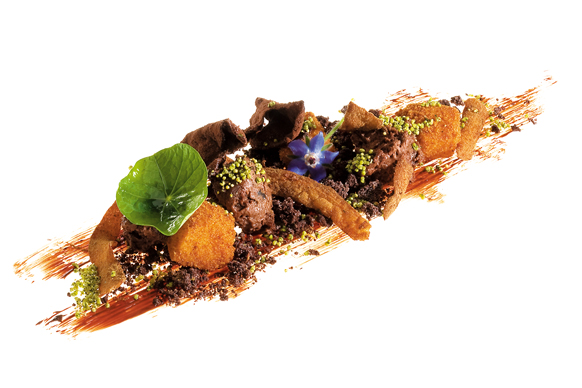 Biko
Presidente Masaryk 407, Polanco
The minimalist Biko is a rare restaurant indeed. It's perhaps the only fine-dining restaurant where you might encounter indigenous Mexican ingredients like amaranth and huauzontle on the same menu as foie gras cotton candy. Chefs Mikel Alonso, born in Biarritz, France, and Bruno Oteiza of San Sebastián, consider themselves Basque, yet the two have lived in Mexico for more than a decade, first meeting while working at Tezka Zona Rosa, a Mexico City restaurant consulted by legendary Basque chef Juan Mari Arzak. The pair thrives on using Mexican ingredients in ways that few other chefs have ever attempted, such as updating street cart pork cheeks with colorful splashes of avocado cream and crispy chicharrón (pork crackling), or imaginatively applying modernist Basque techniques to dishes. The merging of these two great culinary traditions is the reason why Biko was ranked number 59 on this year's list of world's best restaurants.
Tel: +52 55 5282 2064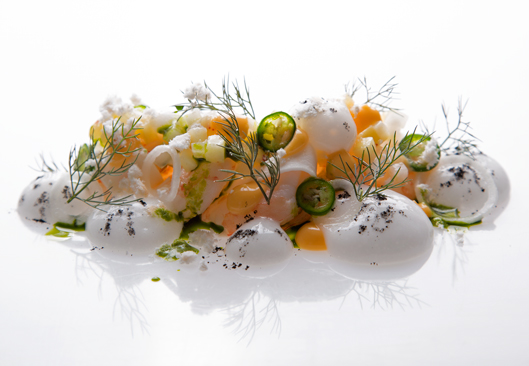 Quintonil
Newton 55, Polanco
The unassuming Quintonil on a tiny Polanco street would have possibly gone unnoticed when it opened in 2012 if the public didn't start talking about the young chef, formerly of Pujol, who has been pushing Mexican cuisine to new heights. Sourcing directly from small-scale producers, chef Jorge Vallejo is best known for exploring traditional Mexican ingredients and recipes and spinning them out into new forms. One day he might serve his homemade mole with squash, charred tortillas and basil sprouts or prepare Swiss chard tamale with raisin puree, sour cream and macadamia nuts. Pulque, a low-alcohol drink that dates to the time of the Aztecs and is made from fermented maguey sap, may even appear as a demi-glace with dried chilies over Wagyu beef. Despite the playful menu and service as refined as any top restaurant in the Americas, Quintonil maintains a relatively simple and carefree atmosphere.
Tel: +52 55 5280 2680