09.00

Wake up rested in your Junior Sea View Suite, ready to soak up the aquatic views. Wrap up in a plush robe or work through your morning rituals in the expansive walk-in wardrobe and marbled bathroom. The suites span up to 82sqm so there's plenty of space to unfurl but you're better off soaking some rays from your private balcony. Order a hearty breakfast from the comprehensive in-room dining menu. May we recommend the avocado burger? It's a poached egg in the middle of an avocado – a delicious way to start the day and the perfect fuel for 24 hours of relaxation and revelry.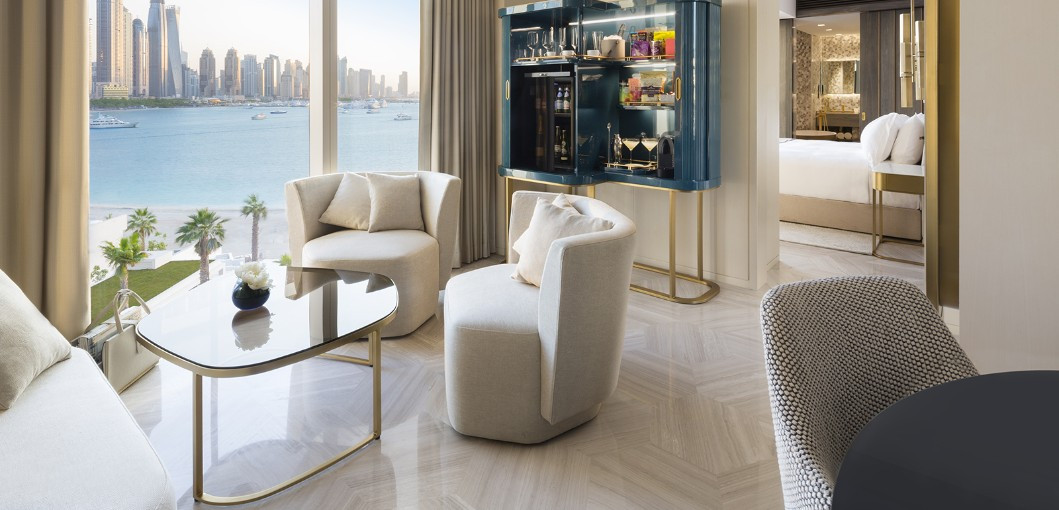 10.30

Before soaking up some more sun, it's time to encounter FIVE Palm Jumeirah's new range of health and wellness treatments, including holistic body and mind experiences and soothing back and shoulder massages. Reinvigorate your senses and stretch out your limbs with yoga and pilates, or perk up your skin with Natura Bissé facials and vitamin infusions. Following your treatment, you've got the freedom to roam the spa area, including the rooftop pool with hydrotherapy jets to ease out any last remaining knots of tension.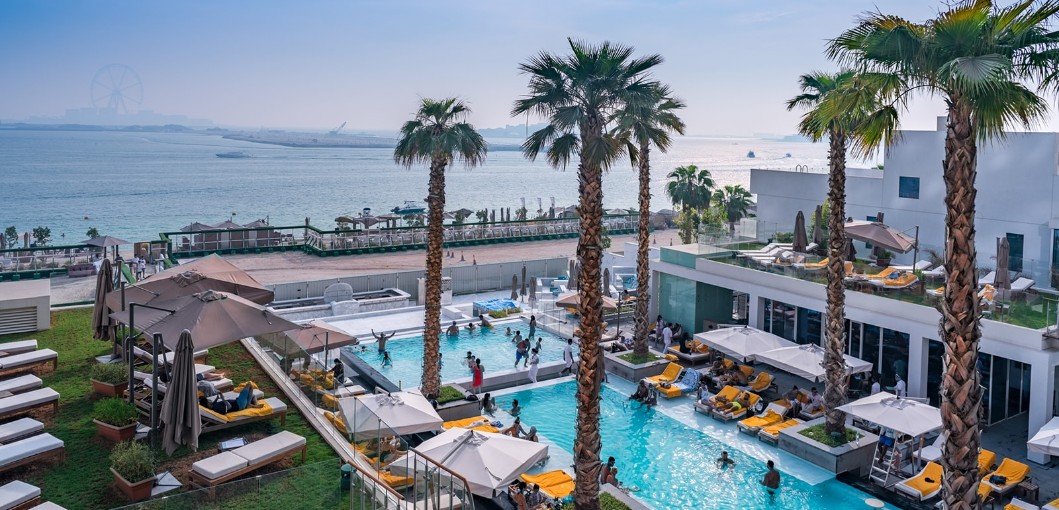 13.00

Today's lunch is at Quattro Passi, the urban retreat's Amalfi Coast-inspired Italian restaurant. If you've worked up an appetite in the spa, you musy experience the signature "Linguine alla Nerano", an Italian pasta dish invented in the village of Nerano, on the Sorrento peninsula. Ingredients include pasta, fried zucchinis and provolone del Monaco. The décor is upmarket but unpretentious, drawing upon a rustic Italian style with rich terracotta colours that are warm and welcoming. It's a must for Italian food lovers seeking a real taste of the Amalfi Coast.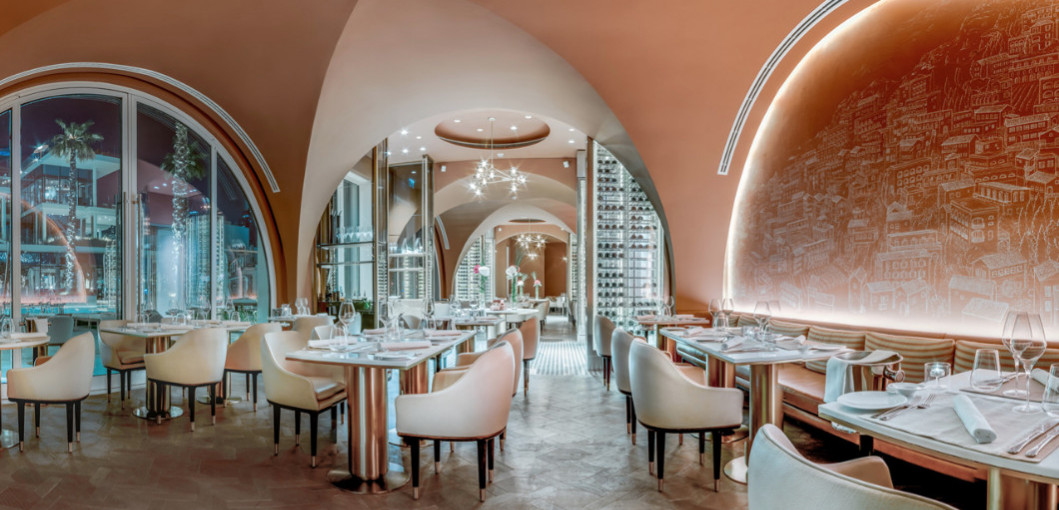 14.30

Head to the hotel's iconic 60-metre-long pool to work on your tan and enjoy the beats provided by the in-house DJ. To cool down, order one of the best-selling Beach Bailey drinks, which is served in a fresh coconut and is sure to help regulate your temperate and keep you refreshed while you update your Instagram story and inspire envy in your followers.
You can party till 5am at The Penthouse every weekend or for a dose of RnB music then venture to the newly opened Secret Room...
17.30

Track the setting sun at The Penthouse, the 16th-floor rooftop bar. Observe the orange disk dip behind the Arabian Gulf as you sip on cocktails and listen to the Balearic beats of the legendary Mykonos DJ, NSI.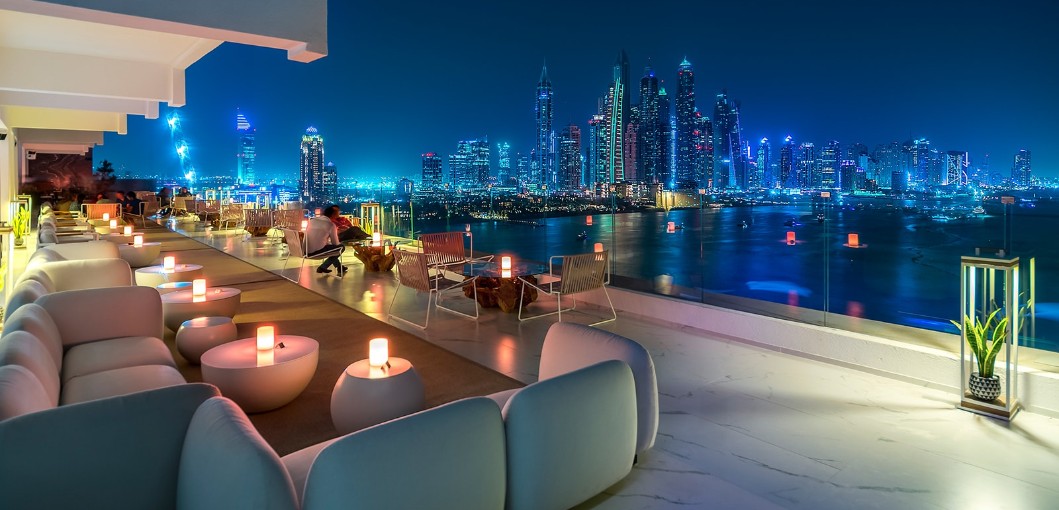 20.00

Once you've worked up an appetite, its time to experience authentic pan-regional Chinese cuisine and enjoy stunning views across the Dubai Marina skyline with friends. Maiden Shanghai is the talk of the town when it comes to Chinese cuisine and the Peking Duck is a must for any carnivores who are looking for a flavourful experience. The restaurant is home to a variety of dining areas, indoor bar, and private dining rooms. The decor playfully fuses the traditional with the boldly modern, creating spaces that feel open yet connected. Then, after dinner, go to the newly opened karaoke room where you can feast on delicious platters, sip unlimited house beverages and sing along to your favourite tunes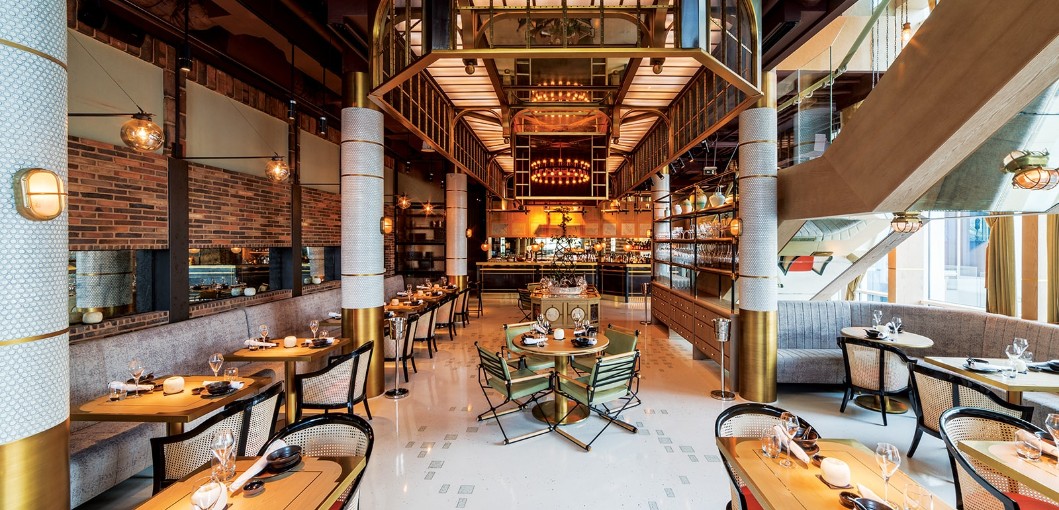 22.30

Still got some energy? You can party till 5am at The Penthouse every weekend or for a dose of RnB music then venture to the newly opened Secret Room. Open every Tuesday, Thursday and Friday, Secret Room explores all aspects of Hip Hop and R&B as well as Trap, Dancehall, Reggaeton, Afro beat, House & EDM. Not just any night club or lounge, Secret Room is the epitome of partying in true style and luxury. The intimate space boasts 18th century style including a hand painted mural, antique candelabrums and elaborate crown mouldings throughout.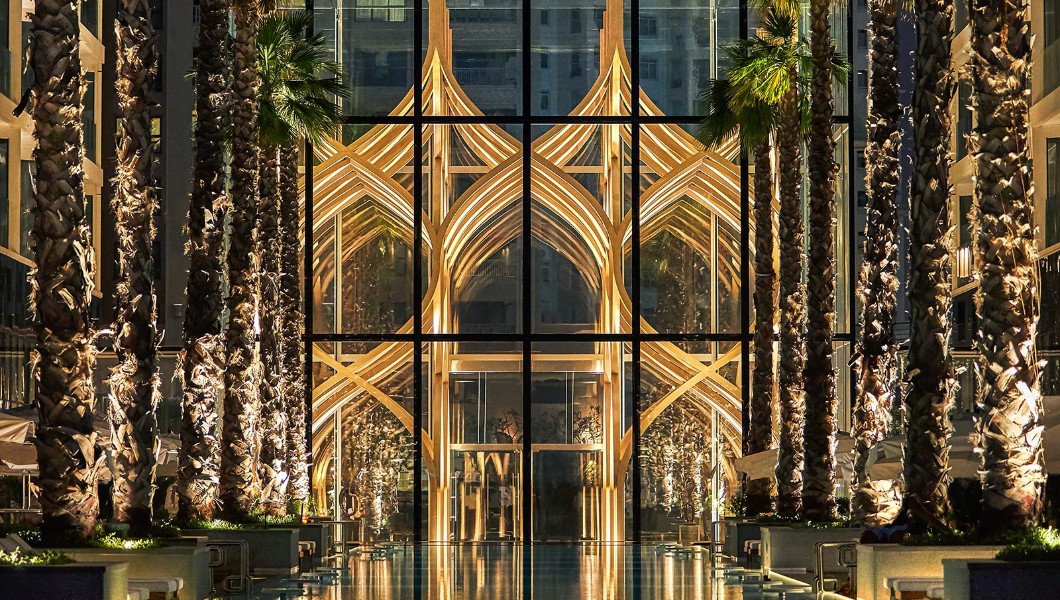 The next day…

To recover next day enjoy Elixir Clinic's range of revitalising wellness treatments. Available in the comfort of the room, suite or residence, The Elixir Clinic offers their most requested treatments through its exclusive concierge service. Treatments include its range of VitaDrip infusions, Booster Shots, and Diagnostic testing for general health screening, vitamin and mineral deficiencies, or heavy metal intoxication within the body.
Stay:
FIVE PALM JUMEIRAH DUBAI
No. 1 Palm Jumeirah, Dubai
+971 4-455-9999