These days, various hotel booking websites and travel agents make it easy for globetrotters to book hotel stays around the world. In addition, voucher sites like DEALSLANDS allow people to even book even the most lavish hotels at a more affordable rate.
So, could you list your five favourite luxury hotels around the world? If the answer is yes, why not leave a comment below and tell us if you agree with these choices.
---
1. Mardan Palace Hotel
Antalya, Turkey
Built by Telmen Ismailov in 2009, this majestic hotel in Turkey, which is worth $ 1.65 billion, has stolen the hearts of travellers for years. It boasts the largest and most spectacular swimming pool in the Mediterranean region and, when it comes to the most elite luxury hotels in Europe, Mardan Palace is a true Turkish delight. The hotel is the perfect amalgamation of class and sophistication.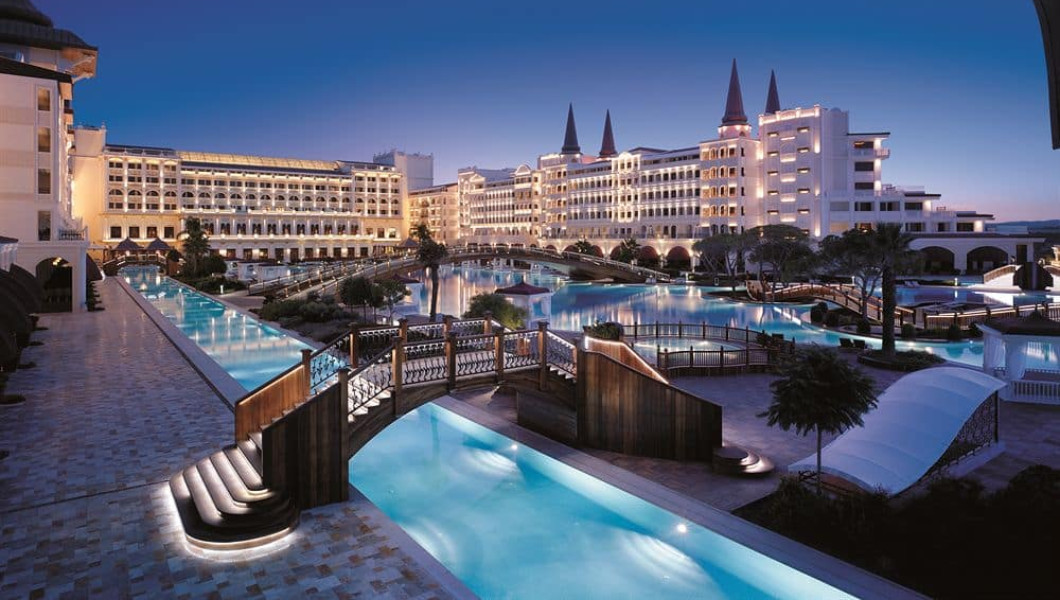 ---
2. Emirates Palace
Abu Dhabi, UAE
The pride of Abu Dhabi cost approximately $3 billion to construct, with 394 furnished alluring rooms, 40 awesome conference and meeting venues, a myriad of soothing pools, stupendous spas, more than 1,000 breathtaking chandeliers, and – last but not least – an incomparably beautiful white sand beach. This vast hotel features astonishing marble furnishings, which have been imported from 13 different countries.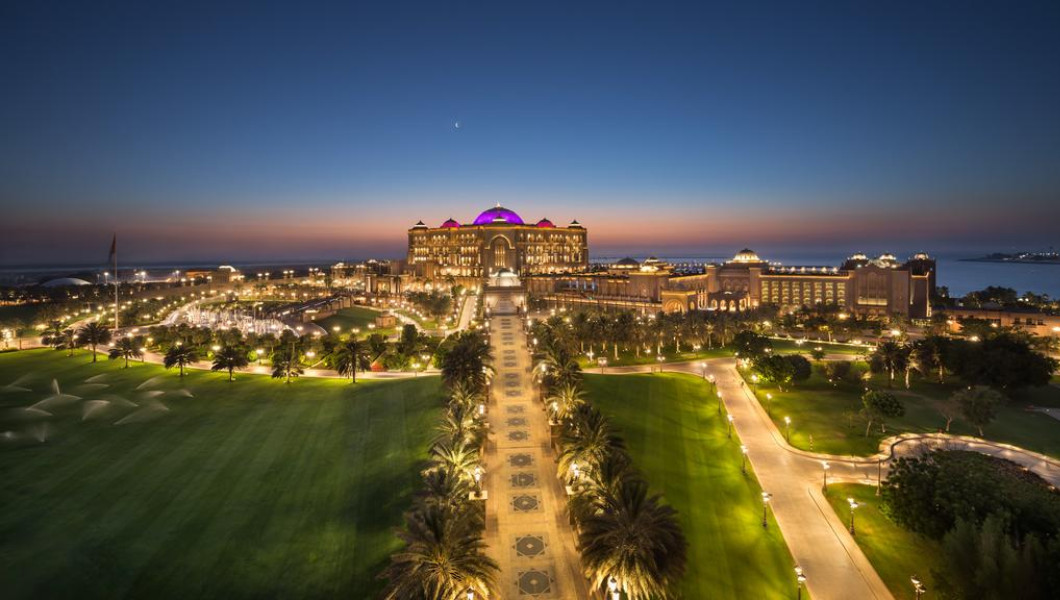 ---
3. The Westin Excelsior Rome
Rome, Italy
Although this amazing hotel was built in Rome back in 1906, it remains a masterpiece among discerning travellers. Located in the Via Veneto district, the pristine Villa La Cupola Suite has been recently renovated with $7 million makeover across two floors and is now ready to welcome Hollywood A-listers and VVIP guests – who will be keen to sample the largest suite in the whole of Italy. For many years, the classy hotel – with its grand old style and contemporary high-tech facilities – has been one a top destination for one-percenters who consider money to be no object.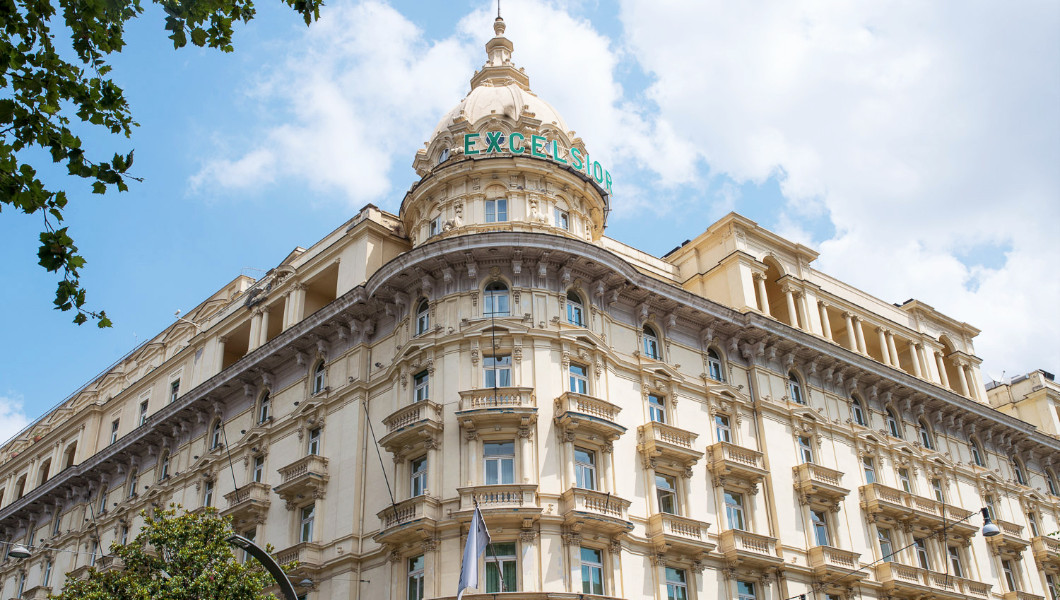 ---
4. Burj AI Arab
Dubai, UAE
One of the most photographed places in Dubai, this iconic property will be among the top five lists of almost any luxury traveller. Constructed to resemble a billowing sail, the all-suite hotel boasts extremely luxurious accommodations with incredible state-of-the-art interiors, and unforgettable views over the Gulf waters. Moreover, Burj AI Arab hotel has some of the amazing futuristic dining options along with an attached heliport, spectacular nightlife facilities, and many more.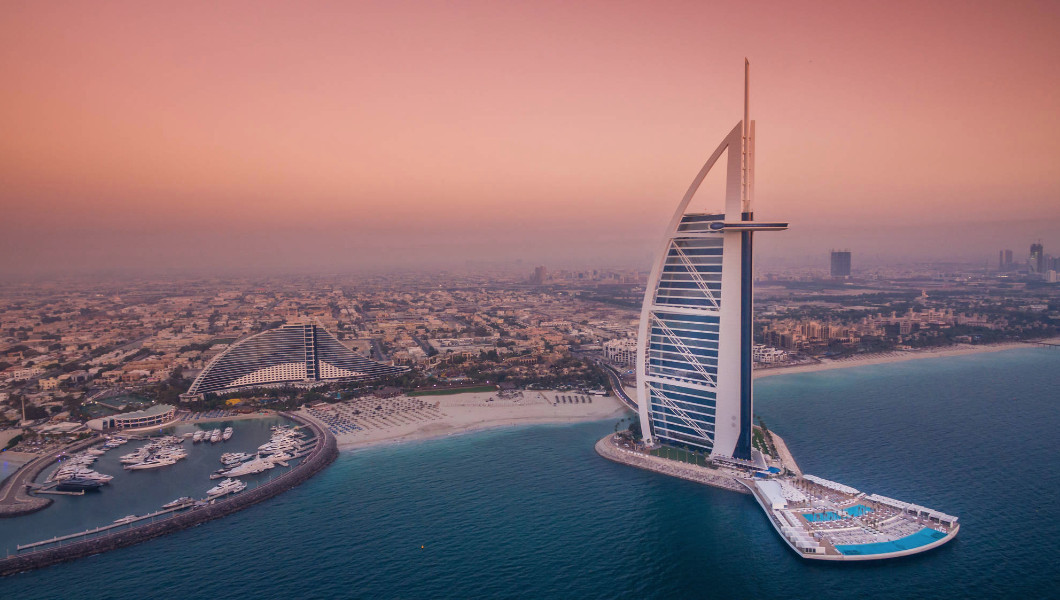 ---
5. North Island
Seychelles
Located in a classic honeymoon destination, North Island is one of the most picture-perfect places to stay in Seychelles. The private island resort has 11 striking handcrafted villas perched behind the island's immaculate white sands and turquoise waters, accentuating the grandeur of the hideaway. All the villas at North Island have an adjacent private garden and beach, and the plunge pools and outdoor showers add to the five-star castaway vibe.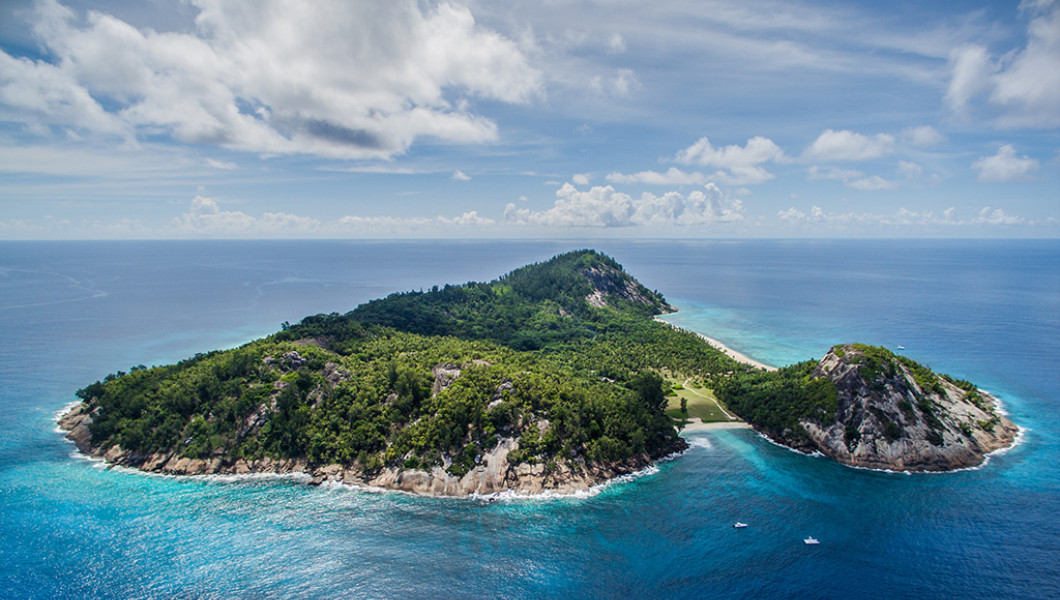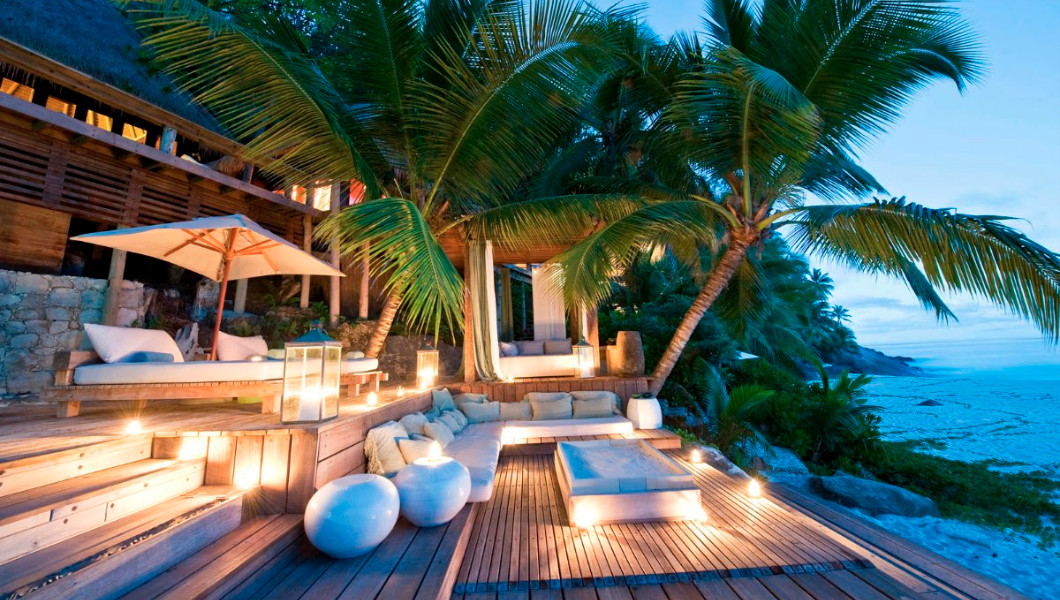 ---