The Ritz-Carlton, Bahrain is an exotic paradise located on the northern coastline of Bahrain, just minutes from the airport overlooking the serene Manama Bay. A luxurious beach resort that is both charming and sophisticated, peaceful yet lively, close to Manama City Center, yet still in a world of its own, The Ritz-Carlton, Bahrain is a home away from home while you explore the beautiful and captivating city of Manama and the 32 islands surrounding it. There are myriad reasons to visit but one thing is assured: for elegance, exquisite dining and a home-away-from-home feel, there are few better choices to discover royal Arabian culture while staying in absolute luxury.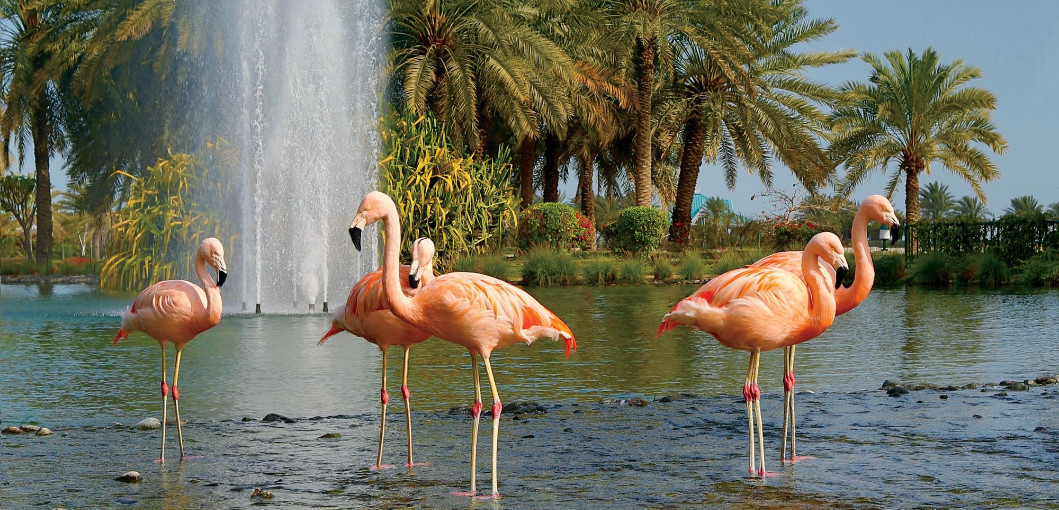 1 – TURQUOISE WATERS AND LUSH GARDENS
The Ritz-Carlton, Bahrain is home to 600 metres of private white sandy beach that extends to an exclusive private island – the perfect sanctuary to enjoy a relaxing few days in a unique and sophisticated setting. The elaborately landscaped garden creates a tranquil retreat, and guests can enjoy the art of relaxation in many forms, whether it's by the beach or poolside. Non-motorised watersports including kayaks and paddle-boards allow a gentle exploration of the property's turquoise lagoon and an enjoyable day bonding with family.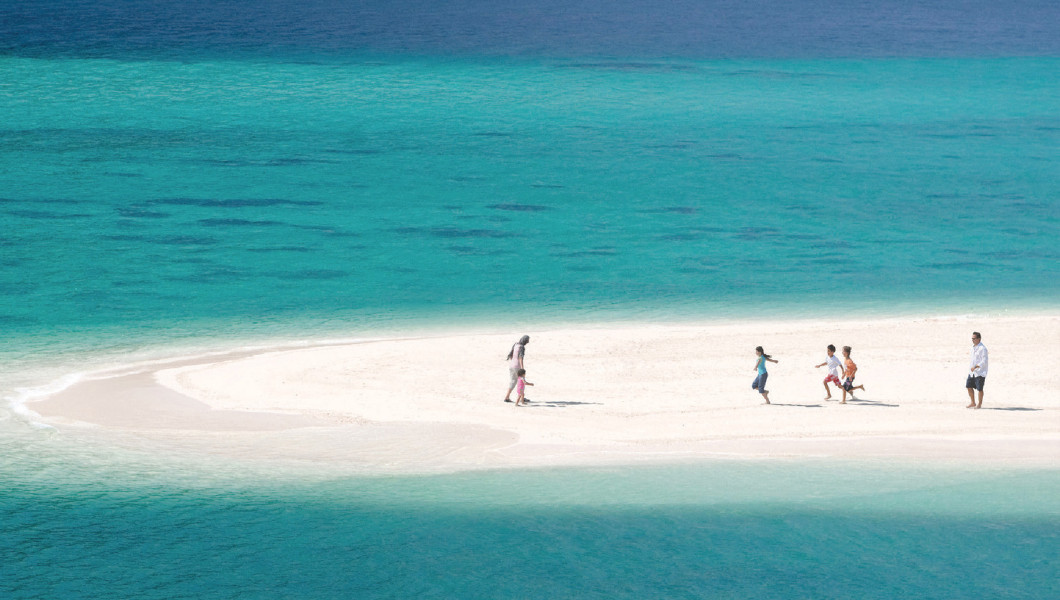 2 – A BLEND OF EXOTIC CUISINES
The hotel is often praised for its fine and exclusive dining experience with a mouth-watering selection of culinary delights. Guests can enjoy a leisurely meal at one of the hotel's 11 restaurants where a global culinary journey awaits, whether you prefer Italian at Primavera Trattoria Moderna, helmed by Michelin-starred chef Oliver Glowig; a modern and enticing steakhouse restaurant at Plums; fine Indian cuisine at Nirvana or authentic Mexican cuisine at Cantina Kahlo.
3 – PICTURESQUE WEDDING CELEBRATIONS
No matter what you envision for your special day, The Ritz-Carlton, Bahrain offers unforgettable moments in exquisite venues. Host your wedding day or renewal of vows in a heavenly and magical setting with family, friends and well wishers. Dedicated wedding specialists are available to assist with invitations, decorations, menu tasting and music, helping you to create the memorable celebration of your dreams.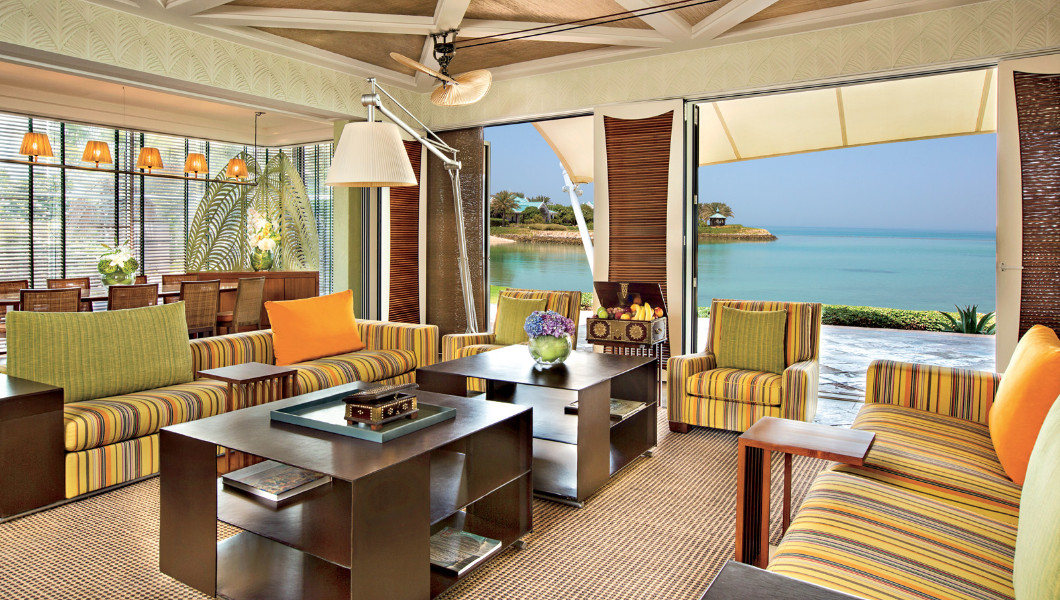 4 – EXTRAVAGANT AND EXCLUSIVE VILLAS
Secluded villas bring home the signature sophistication of the Ritz-Carlton brand to the property, imbued with an effortless coastal vibe. The perfect antidote for a stressful week at work or simply as a holiday home to spend quality time with your family, the villas are inspired by 1960s architecture, with generous South American and Mediterranean influences – thoroughly modern in nature, yet sporting state-of- the-art amenities and features.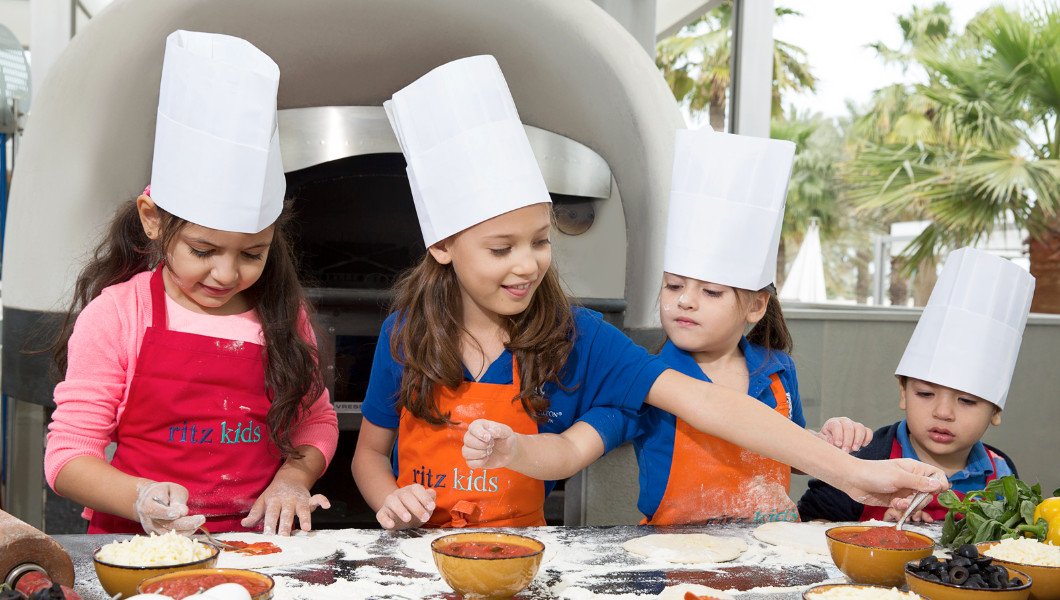 5 – A FAMILY RESORT
For families in search of sunny and memorable moments, The Ritz-Carlton, Bahrain offers activities for everyone. "Ritz Kids" is a dedicated club, purposely developed for the hotel's youngest guests to enjoy their own mini-vacation with fun-filled experiences and daily activities. The Ritz Kids camp is designed for children between 4 and 12 and offers edutainment based on the four pillars of the Ritz Kids programme: Water, Land, Environmental Responsibility and Local Culture. The camp features a series of different activities each day, ranging from football, swimming, Tai Chi and cooking, to fishing, squash, tennis and lots of friendly competitions and group activities.