For some of us (especially the North Americans and Europeans) it's the last chance to get outside and take a dip before temperatures get chilly again – and hopefully you'll be inspired by these outdoor swimming options at six Fairmont properties across North America.
1 – Fairmont Orchid, Hawaii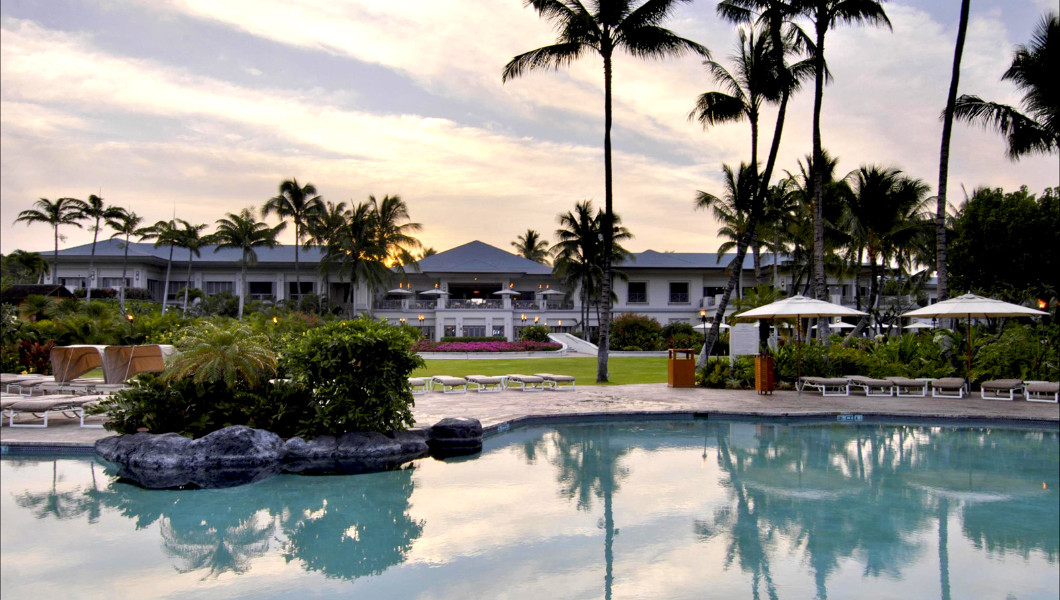 Fairmont Orchid is located on the Kohala Coast of Hawaii Island and includes a 930-square-metre oceanfront swimming pool with a panoramic view of the Pacific. It's a popular venue for weekly stargazing sessions and is sustainably heated via waste heat from the hotel's chiller system. The hotel also offers poolside and oceanfront cabanas, which allows guests to lounge to their hearts' content. Guests can also pair their pool lounging with a menu of tropical cocktails and smoothies.
---
2 – Fairmont Sonoma Mission Inn & Spa, California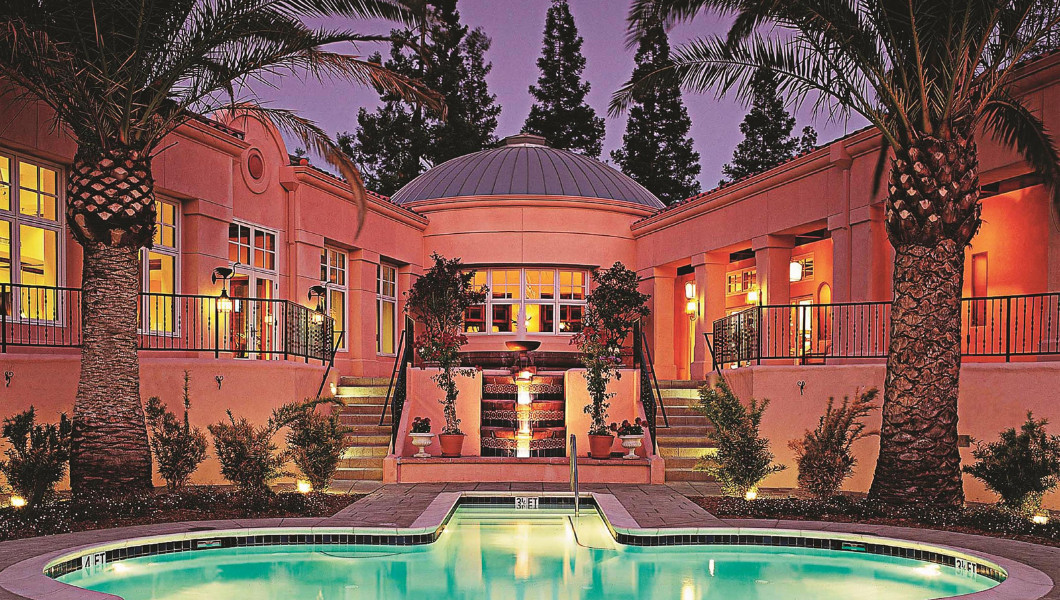 There must be something in the waters at Fairmont Sonoma Mission Inn & Spa; an ingredient that leaves guests rejuvenated, relaxed and renewed. Generations have been drawn to these same waters for hundreds of years, and the resort is proud to be one of the only luxury spa resorts in the country with its own source of thermal mineral water. All of the resort's pools are fed by these natural waters, as travelers and locals come together to soak, heal and relax in the soothing waters. Willow Stream Spa offers a signature Watsu® massage, where guests indulge in an alfresco floating massage and are guided through a series of movements and stretches in the geothermal pool, maintained at 98 degrees.
---
3 – Fairmont Mayakoba, Riviera Maya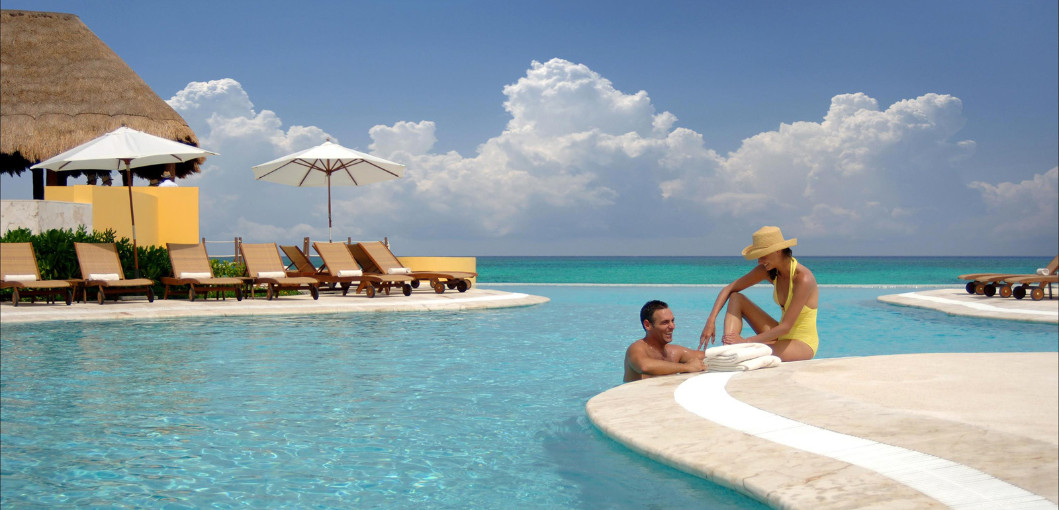 Fairmont Mayakoba, located in a luxury gated community near Playa del Carmen, features five freshwater pools for guests with five distinct ecosystems; with beachfront, jungle, tropical forest and navigable water canals just some of the views available. There's also s an adult-only pool and a kid's pool with a waterslide. And guests can also sidle up to the Las Olas and Aqua Pool Bars, located in the main pool area where they can imbibe cocktails as the sun sets.
---
4 – Fairmont Scottsdale Princess, Arizona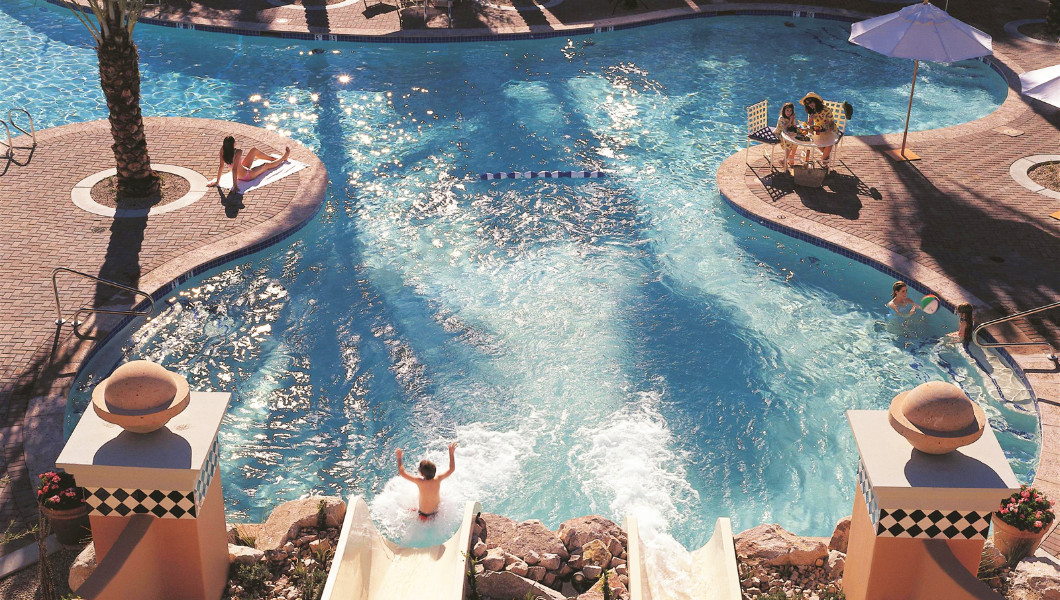 Fairmont Scottsdale Princess is a great setting to enjoy al fresco living in the blooming Sonoran Desert, with its vast open spaces, lush grounds, and a burning orange sun that sinks behind the mountains each night. Guests can take an energising swim in one of the resort's six sparkling pools, including its newest and largest pool, Sunset Beach. The 650-square-metre pool is surrounded by soft white sand and a 2,415 square-metre pool deck and amenities include the pool bar with beachside drinks and snacks, four luxury cabanas, a children's splash pad, and poolside spa services.
---
5 – Fairmont San Jose, California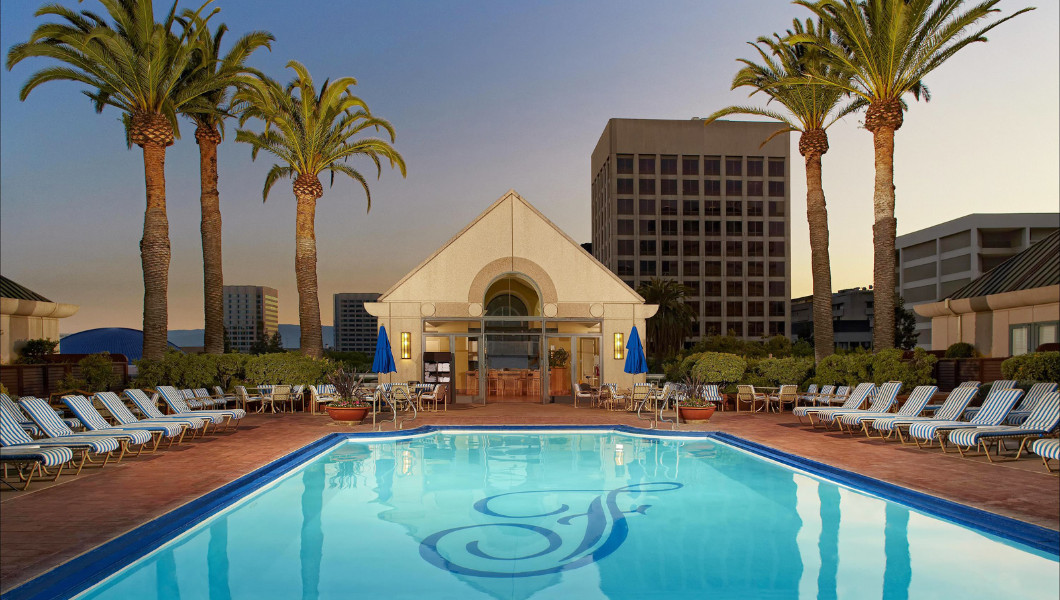 Right in the centre of Silicon Valley, Fairmont San Jose boasts a rooftop pool like no other. Encircled by tropical palm trees and flanked by cosy lounge chairs, it's the perfect location for soaking in the city's 257 days of annual sunshine. Alongside the pool, the hotel's Signature Suites and Signature Rooms give direct pool access via private patios, which are fully equipped with two sun loungers, four easy chairs and a cocktail table for casual dining. Guests can enjoy the light al fresco fare from the locally inspired Gazebo menu, tucked away above the hustle and bustle of downtown San Jose.
---
6 – Fairmont Le Château Montebello, Quebec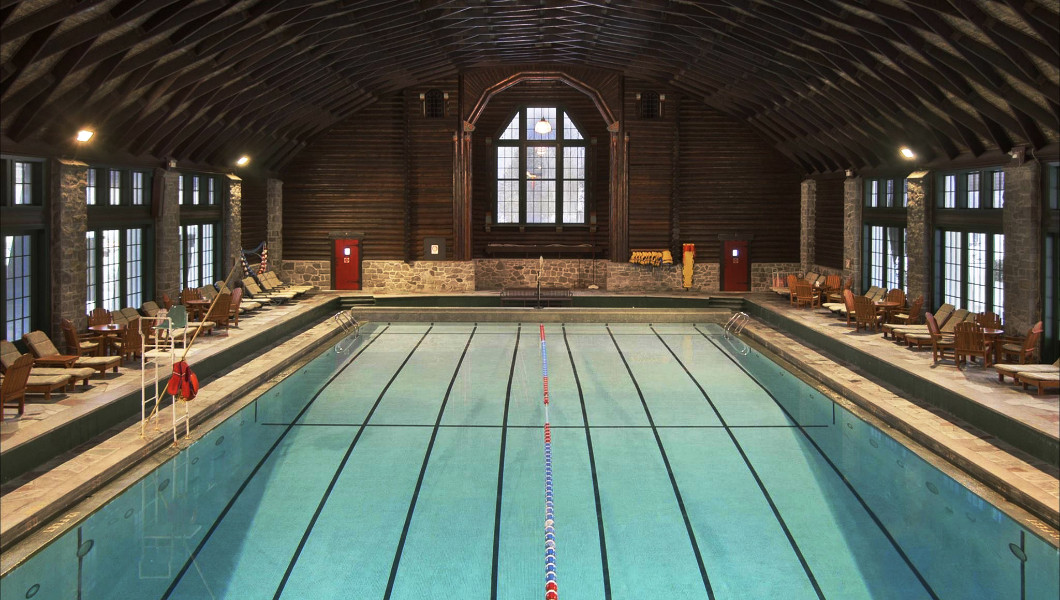 We confess, this one's an indoor offering – but it's Canada after all. Built in 1931 for the private use of the esteemed Seigniory Club, Fairmont Le Château Montebello's 22.8-metre-long indoor pool is the largest in Canada. Inspired by the châteaux of the Swiss Alps, the resort and the pool were built using the same roughhewn log construction that made the property famous. An artistic coffered hand-painted wooden ceiling with colourful motives of sea horses, scorpions and flowers in tones of burgundy, green and white adds to the rustic vibe of the pool.