The calm after the storm
A visit to the Middle East during summer is not for the faint hearted. While many still opt to flop on the beach till they're sautéed in their swimsuits, me and my melanin insufficiency are more likely to flock to an air-conditioned mall or at least find a suitably chilled pool until the sun fades – at least then I can linger outdoors without melting like a pink sorbet on the hob. But there are other places to seek refuge. Oman, famed for its rolling mountain landscapes, offers several lofty hideouts where sweltering 40-degree temperatures (plus) are softened by 10-15 degrees Celsius, simply due to altitude. And when you venture further south, there's an entirely different microclimate that's like nowhere else in the Arabian Peninsula, complete with annual precipitation that makes Salalah bloom.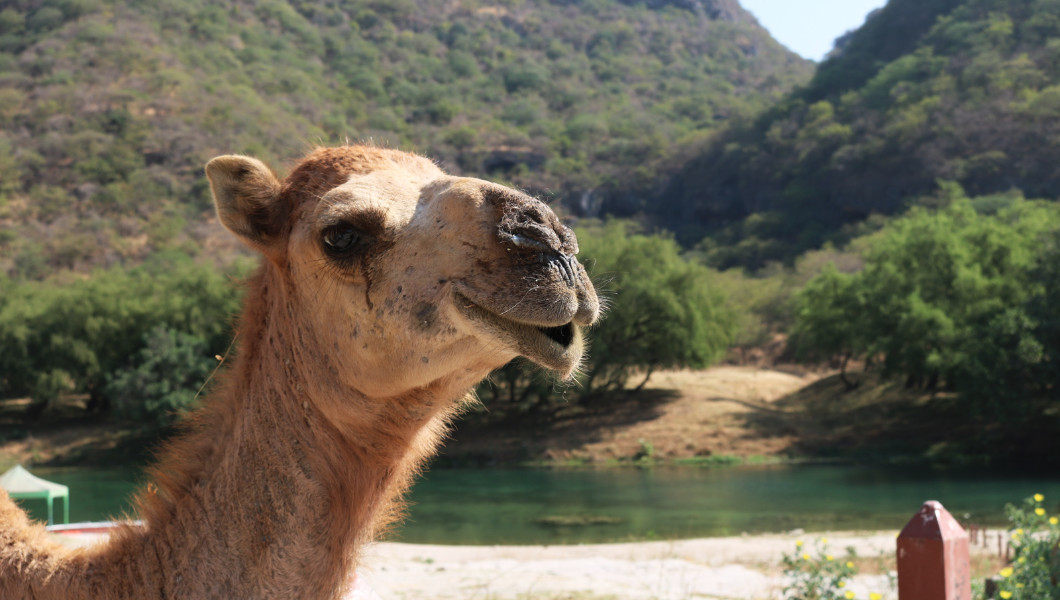 The summer 'khareef' season has kept the southern enclave fertile for centuries, with the coastal topography converting moist air into condensed water: relief rainfall. From July to September, the heavens open and the landscape transforms from arid earth-toned expanses into thirst-quenched, green hills and dales with irrigating streams and cascading falls. Recently, however, the rains came early – in the form of a cyclone. While Oman's south coast took quite the beating, stormy weather is far from unprecedented and Salalah quickly bounced back as a summer escape, with a five-star haven that rivals anything that any Gulf city has to offer. Al Baleed Resort Salalah by Anantara arrived on the wild Omani shores just two years ago, offering a luxurious haven come rain or shine.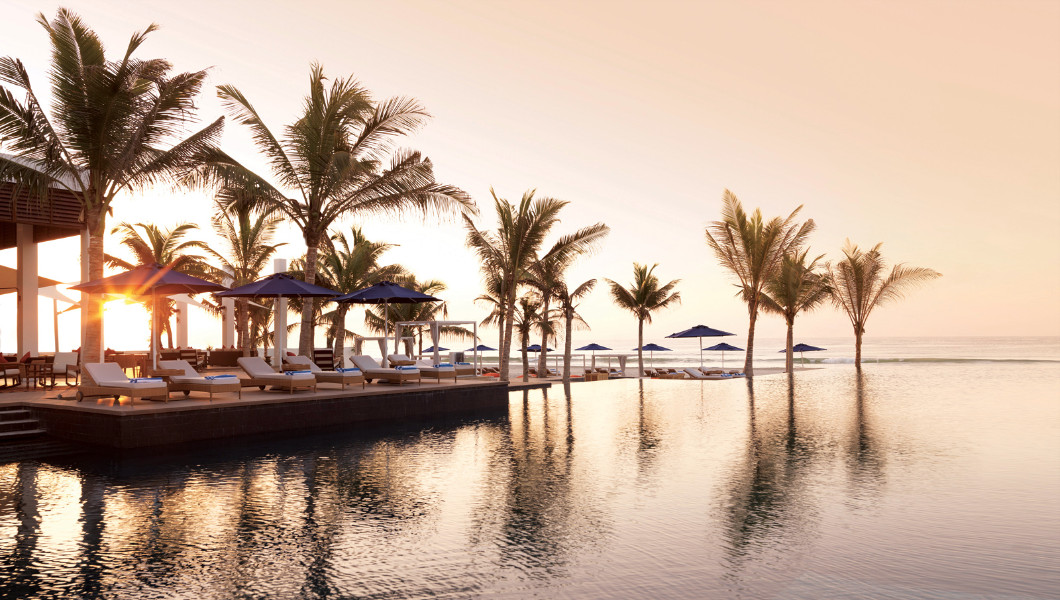 A beachfront abode
Arriving at the resort is a cinch. After alighting at Salalah International Airport, you'll barely have time to fold up out your complimentary cold towel as the Anantara driver whisks you through the front gates. Passing through humble towns and rugged palm-lined streets, the surrounding area feels like a mosaic of a fertile Sri Lankan town with some dusty Middle Eastern elements, as local merchants flog dates, bananas and other fresh produce from their stalls.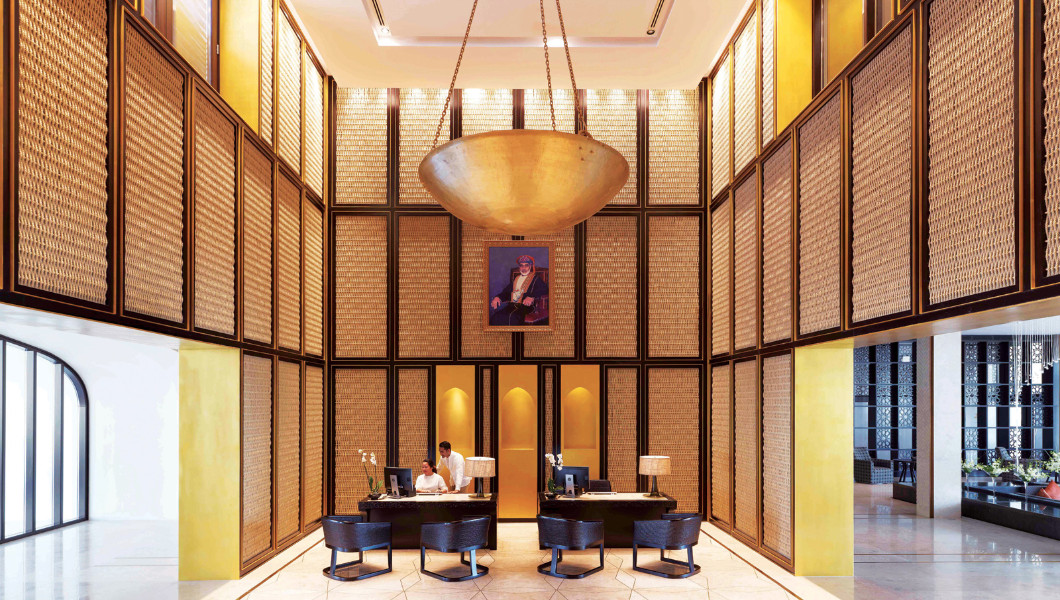 With a friendly Omani welcome at reception, the checking in procedure consists of a casual amble to my One Bedroom Garden View Pool Villa, accompanied by my on-call butler; the Thai attaché, working for a luxury Thai hotel chain, puts an East Asian twist on the experience, but the architecture and aesthetic are unmistakably Arabesque. Beyond the hefty wooden gate door, the spacious (176 sqm) villa is cushioned by an open-air reception area, which is where I found the most endearing welcome note written in sand – special thanks to my aforementioned butler, Toodtuu.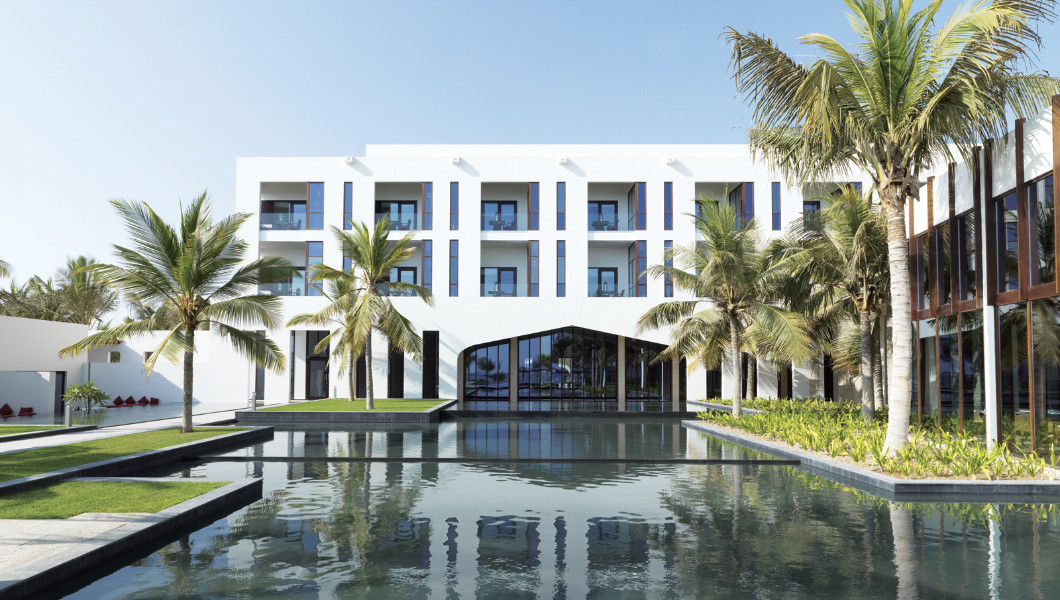 Outdoors, it's a balmy 30 degrees, which is a good 10 degrees cooler than where I set off in Dubai, but entering the refreshingly cool villa was a tonic to my weary body – and I had the choice of then plunging into the private pool and getting familiar with the rain shower and a plush robe. Arriving at night, I was more fixated on dinner but still managed a quick cannonball from patio to pool, careful not to soak the mini cabana or outdoor sofa. The modern day adage goes something like "dance like no one's watching" but in this case I decided to bathe in the same manner.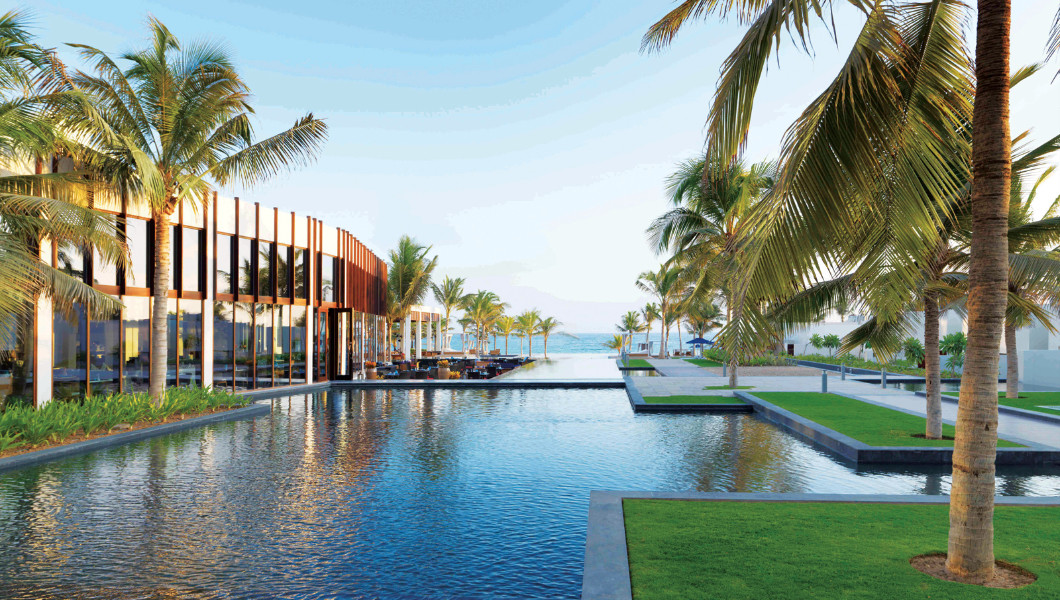 Thankfully privacy is paramount at Al Baleed Resort Salalah by Anantara, with ample spacing between villas, high walls and a secluded garden area where you can unwind in the sun. The enclosed terrace ensures a steady demand for the resort's villas for family privacy, honeymooners and anyone who wants a true luxury experience in Salalah, with a suntrap for the day and an open-air view of the night canopy after dusk. The personal plunge pool also connects directly to the wet area of your bathroom, with a soaking tub viewing out over the aquatic garden. Between the lounge and the garden lies the king bedroom with the same majlis-style seating that's present in the lounge area.

To infinity, and beyond the beach
The centrepiece of the resort is the capacious 44-metre infinity pool, which appears to extend from a serene courtyard feature to the edge of the sandy beach. The glassy, flat pool is the perfect vantage point to wile away some time watching the summer waves roar. I'm quite familiar with finding new waves to describe "lapping waves" or detail the frothy ocean's edge wrapping around my ankles, but Salalah's shoreline is not quite so delicate. Arms folded, peeking from the pool, I could have spent an hour simply watching and listening to the crashing swells – the Gulf of Oman flexing its might and providing its own natural melody while I flick between the pages of a trashy crime novel and an inconsequential World Cup group game, projected in the al fresco Al Mina bar venue.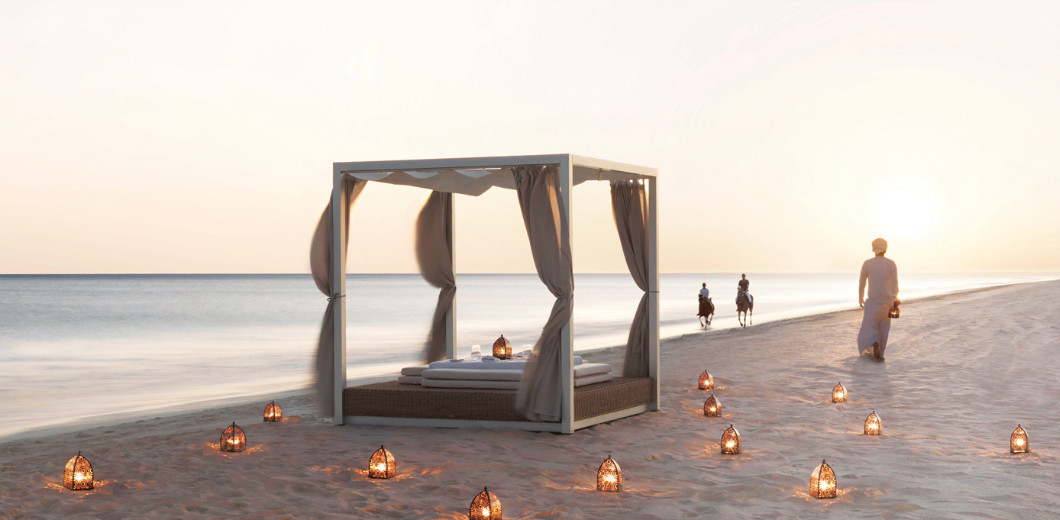 Other paths and walkways weave around the arrangement of 136 villas and rooms, leading to a library-cum-business centre, kids club and a modest gym, where you can keep your thighs trim after you've succumbed to the breakfast buffet. The complex is nestled between the private beach and an adjacent freshwater lagoon, a listed UNESCO site that links together the Museum of the Land of Frankincense with the Al Baleed Archaeological Park, from where the resort takes its name. Anantara's modern and majestic design is something of an ode to an Omani coastal fortress, with garden walkways and cascading water features, as well as comprehensive meeting and ball room facilities – but who am I kidding… the only meetings on the agenda involve plates of food.

Flavours from the sea
The whitewashed main building designed in an Arabic style flows back towards the beach, past two signature dining venues: international buffet option Sakalan and Al Mina, offering a trove of Mediterranean fare. It's the latter where I handed over my catch of the day on a previous visit when we enjoyed much calmer waters – fishing trips with the hotel's partner fishing charter are available, provided the waves aren't too wild. The waters off Dhofar are brimming with mahi-mahi, hammour and barracuda, all of which can be prepped and grilled at the hotel. My successful catch occurred directly opposite the resort when I snagged some hefty mahi-mahi (also known as dorado), visible through the glassy surface water, before they practically leapt into the boat.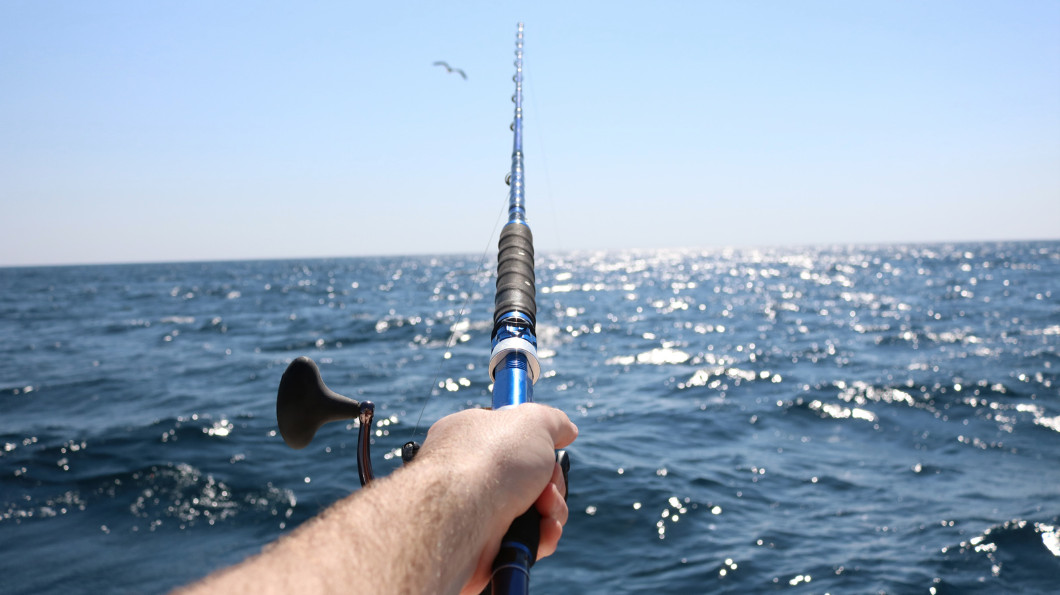 Mekong is a celebration of the distinctive cuisines available along the formidable river of the same name. The restaurant has a varied offering of dishes from Thailand, China, Vietnam and Laos, with an incredible team that are equally as diverse. Decked out in rich woods and strewn with artefacts, the ultra-authentic restaurant goes a long way to transport you to the East but you can nicely integrate your surrounds with some al fresco dining on the terrace with views over the lagoon and Arabian Sea. The fourth dining option is in-villa dining, which includes the healthy Anantara breakfast, a perfect option for those of us who can't be trusted at the aforementioned buffet.

Follow the guru
In your mind's eye you may be picturing lush rolling hills, camels wandering through green meadows and roaring waterfalls – and you'd be right – but the verdant areas are part of a patchwork that still includes some perennially arid parts, which is why I was assigned a "Salalah Guru". Meet Hussain. The local Dhofari fellow had guided me on a previous visit and we set off once again in search of natural beauty within short distance of the hotel, of which there's an abundance. We located trees oozing with frankincense, kingfishers darting around clear lagoons, and the expansive and immaculate shoreline of Fazayeh Beach (below) with it's sheer cliffs and cottage-sized boulders, which I still firmly believe will be scouted as a location for a future King Kong movie.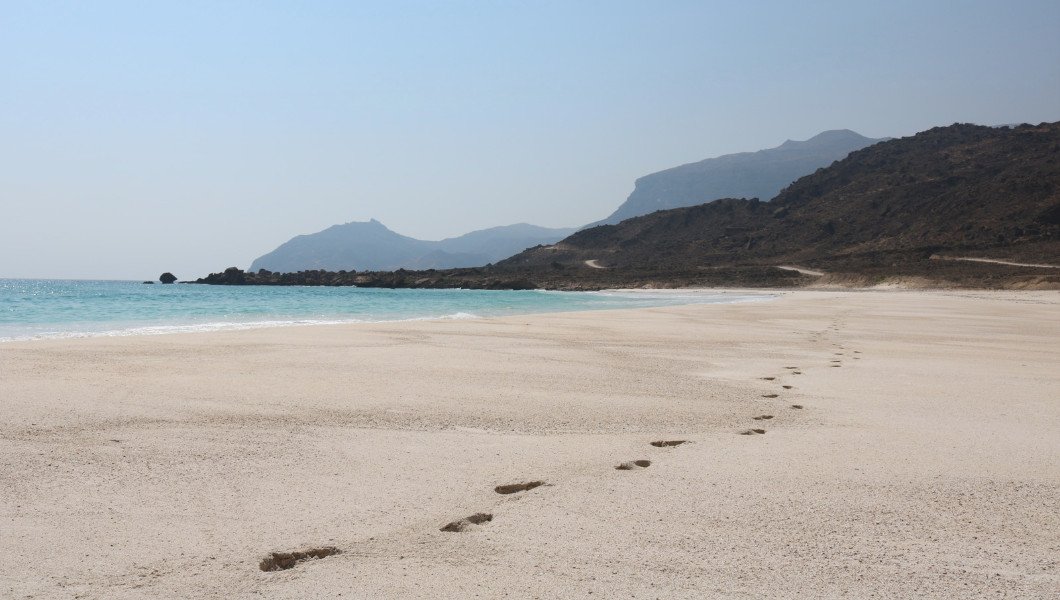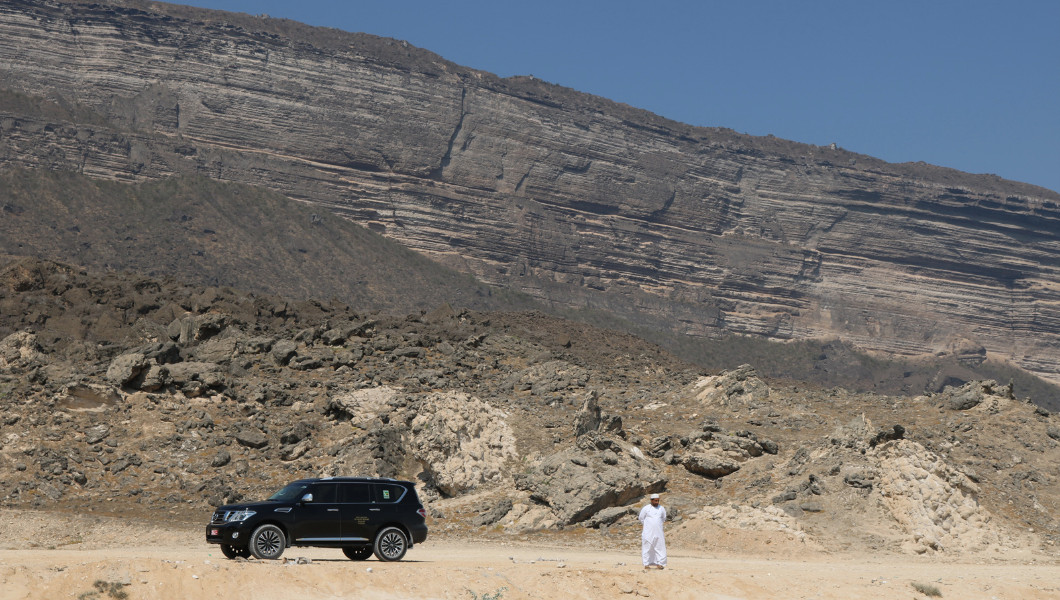 Nature is well and truly at hand. It's so close, in fact, that we had a tragic head on collision with one of the aforementioned kingfishers, who didn't quite manage to cross the road without seeing the resort's Land Cruiser chugging down the hillside. Also close at hand is the Al Baleed archaeological area from where the Anantara property gleans its name. The area spans from the (surprisingly fascinating) Land of Frankincense museum to the Indiana Jones-esque stretch of 8th- to 16th-century adjacent to the coast, harking back to ancient naval defences. Unsurprisingly, Al Baleed is a UNESCO Heritage site, along with the ancient port of Khor Rori (below), an even more intact ruined fort on a hilltop on the eastern bank of a sweet-water outlet (known as a 'khor') a short drive away.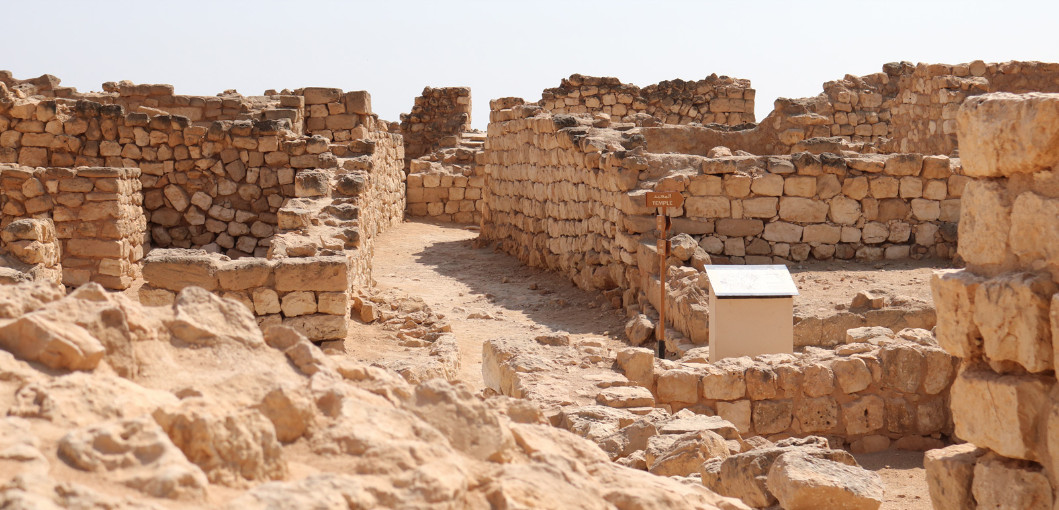 Doorstep destination
Just a short hop from the hotel, a visit to the heritage site is a must, and if history is your strong suit then there are plenty of options to get your fix. A slightly further drive away, the ancient port of Khor Rori is an even more intact ruined fort on a hilltop on the eastern bank of a sweet-water outlet (khor). Located a few hundred metres from the sea, it cuts an imposing figure on the khor, which opens out to the sea where a rocky spur formed part of a wider defence system up until the 5th century.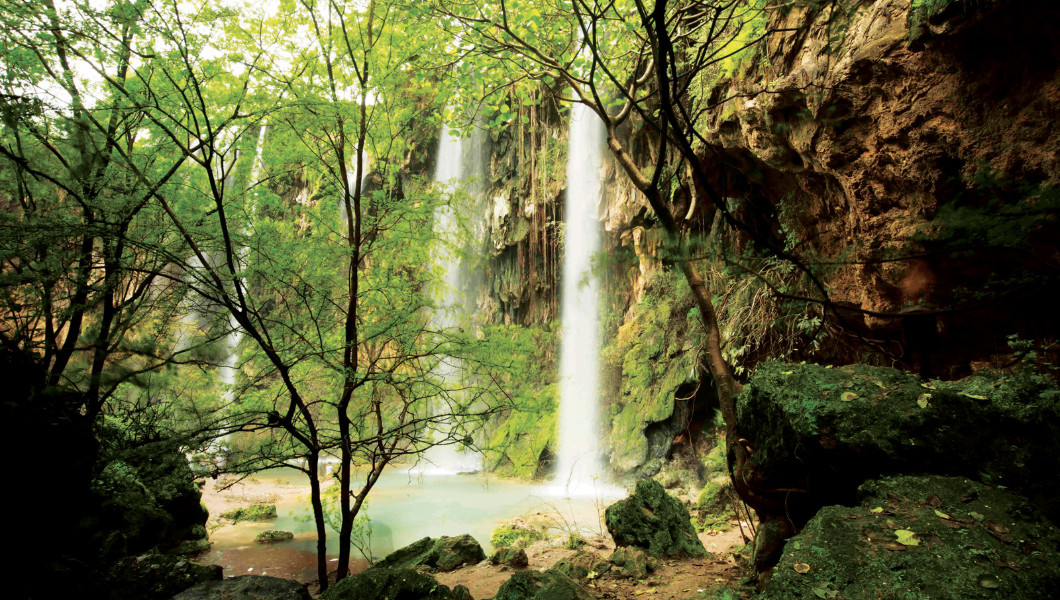 And, as the ink dries on this page, visitors are flooding in (pun intended) to experience khareef season in all its green glory, and while a few adventurous soles will embark on an epic road trip from across the Arabian Peninsula, the regional airlines boost their services to keep up with the destination's peak season. Flights from Dubai's DXB are a summer breeze, whisking you to the Gulf of Oman in two hours for a modest price, with Business Class tickets hovering around a mere AED 1,000 ($273). When it comes to your choice of stay, there are of course a multitude of options, but none are nearly as exquisite as Al Baleed Resort Salalah by Anantara, which is now fully in its stride in its third year of operation. So, what will it be? Drizzly summer adventures? Blue-sky winter fishing? Or something else altogether? If you're looking for a break from the ordinary, Salalah has something for you.

Stay:
Al Baleed Resort Salalah by Anantara
+968 23 228222