Some might say a visit to the Maldives is magical enough, but with resorts constantly playing 
a game of one-upmanship in a bid to create the most jaw-dropping experiences on earth, we're always happy to hear about one more to try. Setting the benchmark this month is Huvafen Fushi, with its new pop-up underwater restaurant, Immerse... Latitude 4°. Transforming the resort's legendary world-first underwater spa into 
this below-sea experience, guests can dine 
amongst the fish in tropical waters knowing you're just 4° from the equator.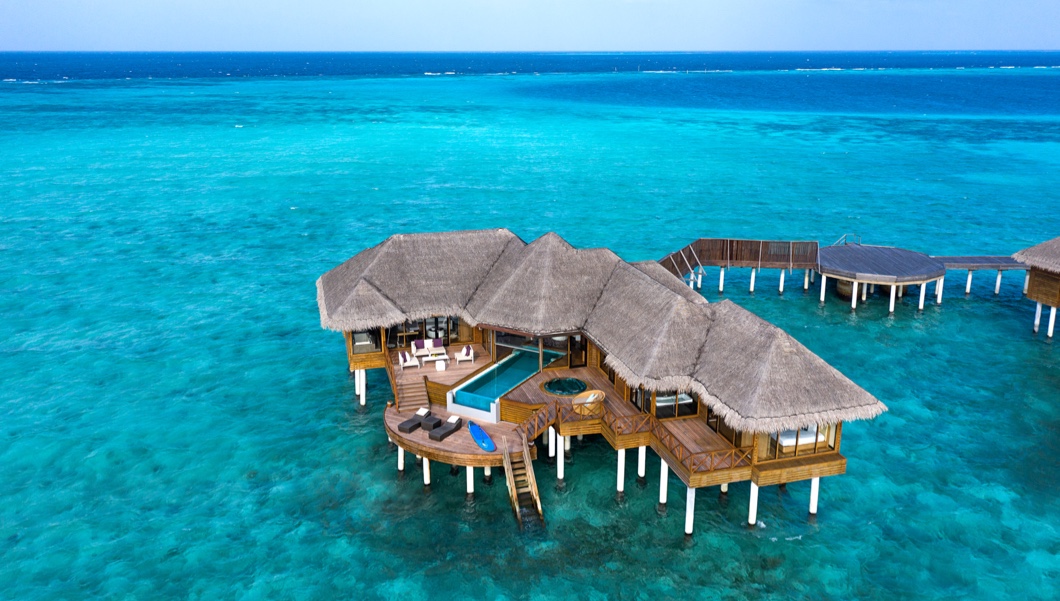 With a fully-customised menu, tailored specifically to your tastes, your dinner will be served beside a panoramic window, a single elegantly dressed dining table surrounded by thousands of rainbow-hued fish, beautiful crackling coral, bioluminescent plankton and sea so blue it's as if it's an artwork. With a sommelier on hand to top up glasses with educated wine pairings, this really is an experience you won't forget in a hurry.