A new collection of high-end villas has now opened in what would, at first glance, appear to be Bora Bora. These accommodations have, however, just debuted in Florida, courtesy of Disney Vacation Club.
The first phase of Disney's Polynesian Villas & Bungalows opened last week, which will ultimately offer 360 Deluxe Studios by the summer, as well as 20 over-water Bungalows.
The accommodations sit on the shore of the Seven Seas Lagoon - a quick monorail ride from the enchanting Magic Kingdom Park and adjacent to all the amenities provided by Disney's Polynesian Village Resort.
The Deluxe Studios are the resort's largest, each sleeping five guests and featuring tropical décor, striking prints, bamboo-style fixtures, a hidden pull-down bed and a split bathroom with families in mind.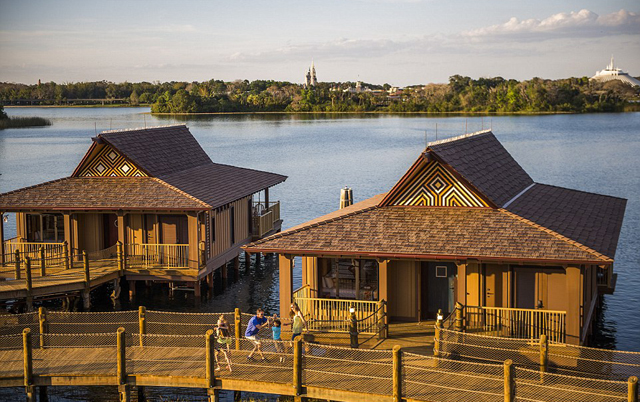 The two-bedroom, two-bathroom Bora Bora Bungalows can sleep up to eight guests and offer views of the Magic Kingdom Resort.
Amenities include a full kitchen, two bedrooms complete with flat panel televisions, split bathrooms, washer and dryer, two hidden pull-down beds featuring playful artwork and a private plunge pool on the back deck.
"This is truly a stunning addition to the Disney Vacation Club portfolio," said Ken Potrock, SVP and general manager of Disney Vacation Club.
"Research has told us that Disney's Polynesian Village Resort is one of our most beloved Walt Disney World Resort hotels. As a result, we integrated a new Disney Vacation Club resort that stays true to the original character of this spectacular and iconic property."
Opened in 1971, Disney's Polynesian Village Resort was one of the original Walt Disney World resorts. For more information on Disney Vacation Club, visit disneyvacationclub.com.