Parisian glamour
Hilton's newly rebranded Habtoor Palace is the Dubai flagship of the luxury brand, LXR Hotels and Resorts. Drawing on stylistic elements of 19th-century French architecture, the palatial experience is soaked in elegance, with options to arrive by car, boat or helicopter, since the front lawn is equipped with a helipad – this is Dubai after all. On this occasion, the water feature-lined driveway trumpeted my approach to the hotel, a seven-floor palace tucked within the high-rise glamour of Dubai and the salubrious Al Habtoor City.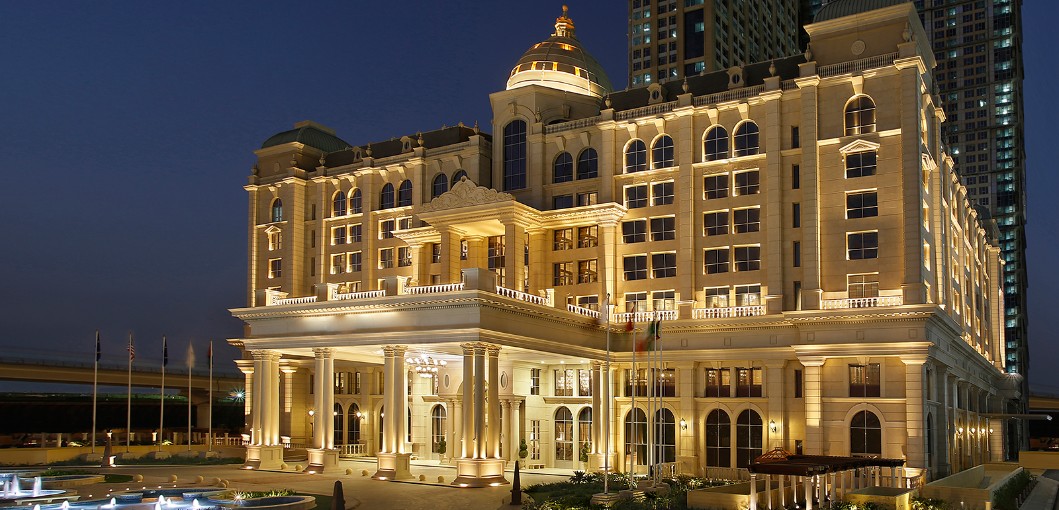 The hotel has every right to call itself a palace. The Beaux-Arts style building evokes an experience once exclusive to the French elite, with a grand lobby that welcomes guests onto marbled floors, lined with golden balustrades, symmetrically framed by two sweeping staircases. Two massive columns flank a large chandelier, ensuring your entry into the hotel is a gasp-worthy, larger-than-life experience. Promptly welcomed at the door, my check-in was made simple and personable by the ever-accommodating staff.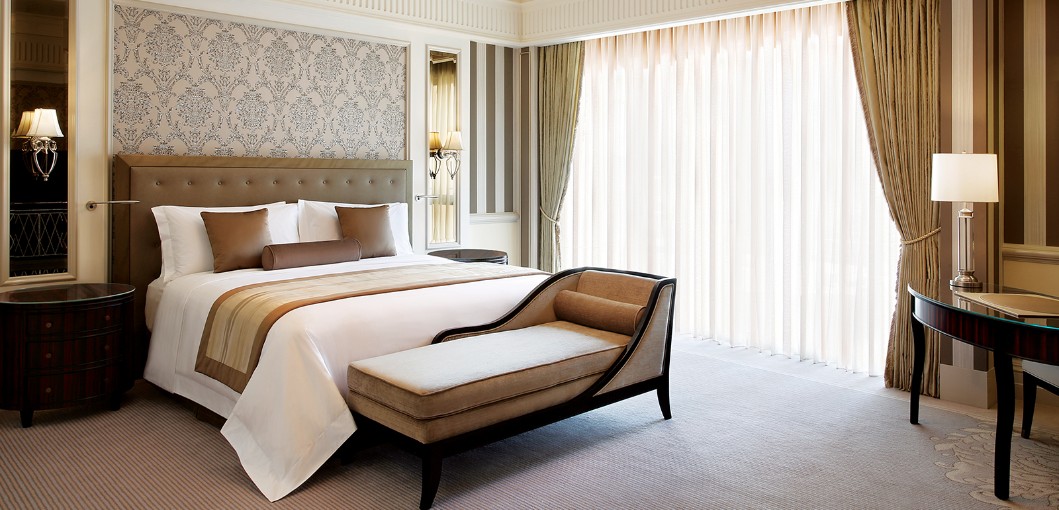 Historically modern
It's a step back in time, but with all the comforts of the modern age. Habtoor Palace offers 234 guest rooms inspired by age-old French interior design, with the added benefit of the hotel's very own signature butler service. Tall doors and large windows usher sunlight into the room, curtains opening to sweeping views of the tireless Sheikh Zayed Road and winding Dubai Water Canal. Ornate wall patterns spark nostalgia for the antique elegance of European luxury that still endures today – certainly something to contemplate while reclining in the room's chaise longue.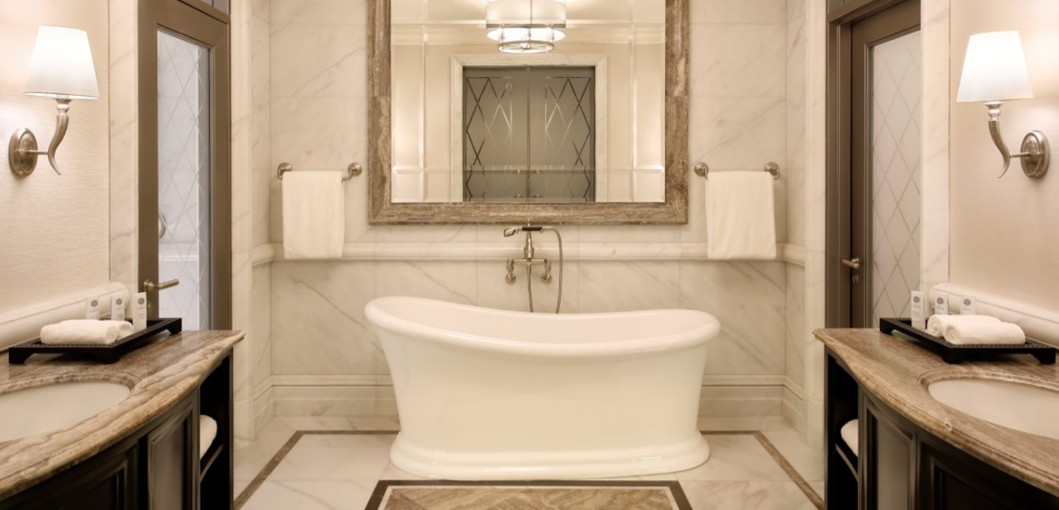 Beautifully clad in marble, the bathroom is appointed with large mirrors set above a pair of sinks, facing a stand-alone bath. Lavatory and shower facilities are each given their own space, with doors that close for absolute privacy. No modern amenities are spared. An espresso machine and kettle are available, as well as a fully stocked minibar and an assortment of snacks, ideal to complement the near-endless supply of sport and news channels on the oversized TV, from the Premier League to the US President.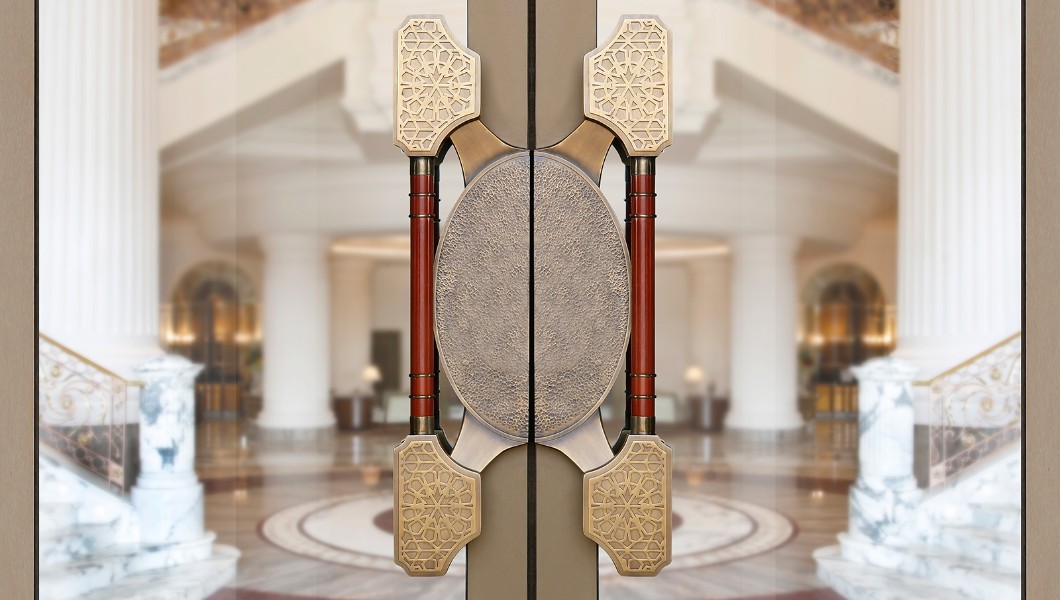 A personal touch
If you're here to unwind then look no further than the Silk Spa. Furnished with six opulent treatment rooms and two private Hammams, the urban wellness facility features separate male and female wet areas that include a lavish sauna, steam room, Jacuzzi, and shower rooms. Choose from a decadent menu of massage treatments and facials, or opt for one of the full body treatments – but note that the spa's Hammam rituals are a sublime retreat from stresses and strains of the world outside the resort.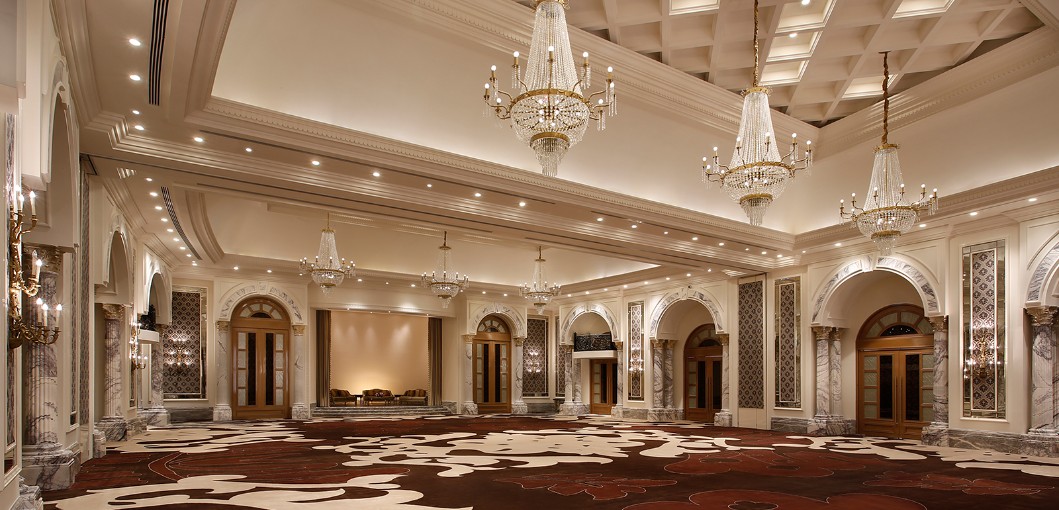 I persuaded myself to opt for the Turkish bath experience. Ushered into the private Hammam, I was washed and covered in an exfoliating soap with a few minutes of steaming opening the pores and preparing my skin to be scrubbed off. And off it came, layer by layer. Organic soaps and muds were applied, left to soak, and washed away before a perfumed lotion was applied. Not only did my skin feel new, my mind was reset by the lavish, personalised experience. If you're looking for a trim to complete the physical overhaul, be sure to book an appointment at either of the male or female-tailored salons and you'll be ready for your next meeting or night out.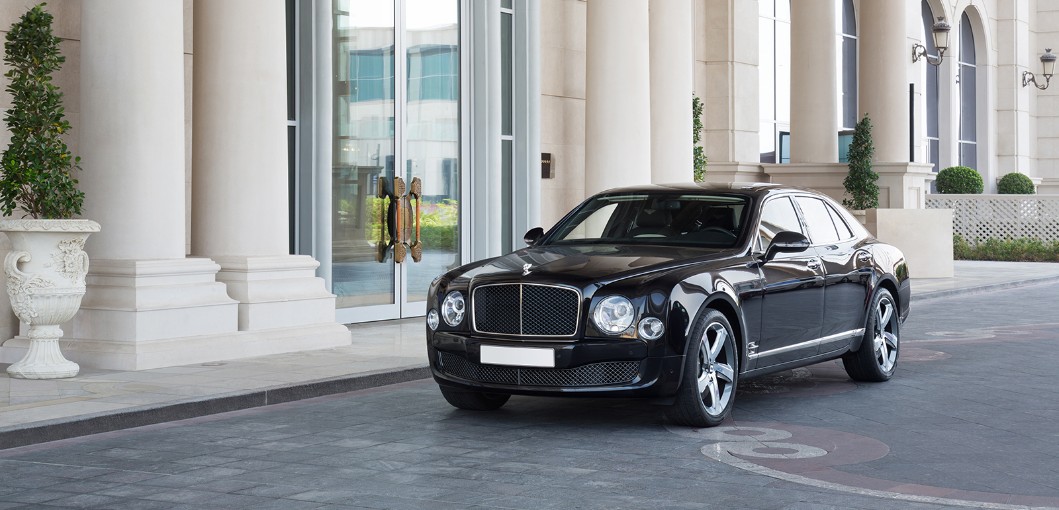 Modern fitness facilities are available 24 hours a day, while the adjacent tennis academy offers three outdoor clay tennis courts and one indoor court. Taking it easy? Sit back and relax beside two rooftop pools surrounded by lush greenery. Babysitting services and a kids club ensure your little ones are well taken care of and entertained while you indulge in all the hotel has to offer. And for those celebrating, the 800sqm Habtoor Ballroom can be arranged to host special receptions or ceremonies, with event professionals on hand to create a package that caters to your every whim.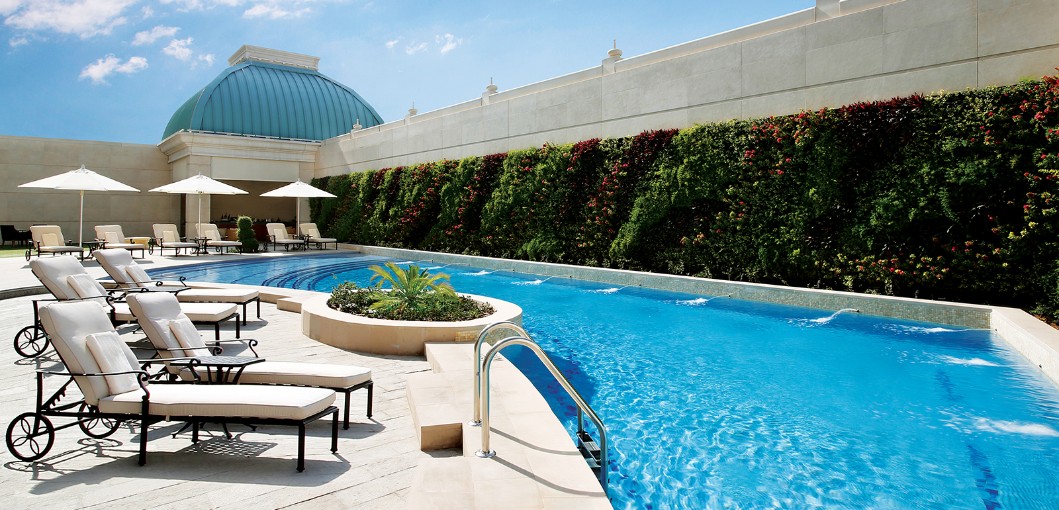 An American in Paris
Habtoor Palace boasts three different restaurant experiences and a number of café, bar, and lounge options. Le Patio offers an ambiance direct from the courtyards of Paris. Offering a traditional Arabic menu, as well as a variety of shisha blends, you'll dine in open-aired seclusion, surrounded by water features, olive trees, and vintage street lamps. Not to be missed, the World Cut Steakhouse is located inside the hotel and considered among Dubai's best, furnished with dark woods and creamy leathers, bathed in a warm, golden glow.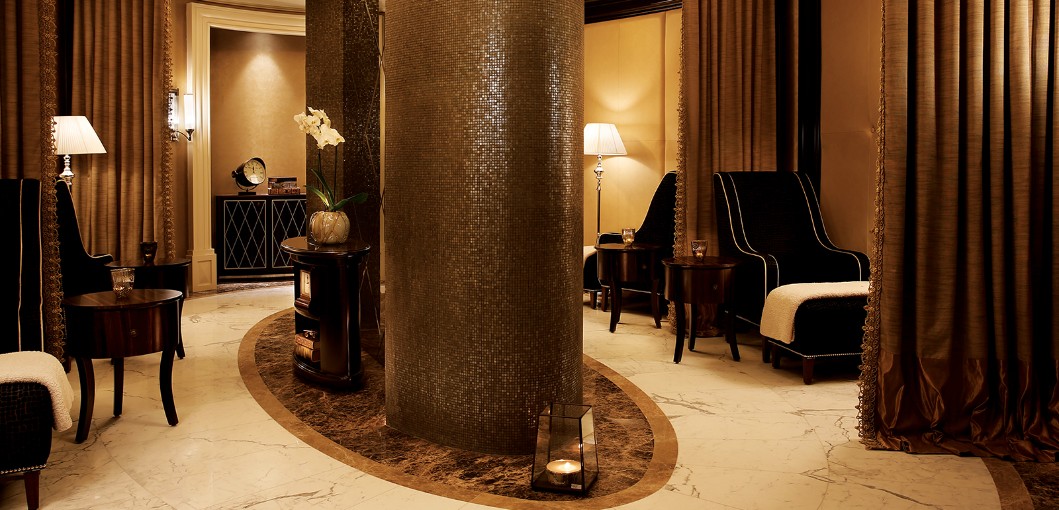 I was graced by the sounds of Sinatra as I took my seat in the classy American steakhouse. On the menu? The five-course Truffle Prestige combines the strengths of the World Cut Steakhouse's arsenal with the knockout flavours of fine truffle cuisine. An amuse bouche of Black Truffle Fritters enticed my palate with a smoked, creamy taste of what was to come. Following, the Truffle Mushroom Soup was a rich shiitake mushroom soup infused with black truffles and topped with white truffle shavings, all sitting under a cloud of parmigiano foam.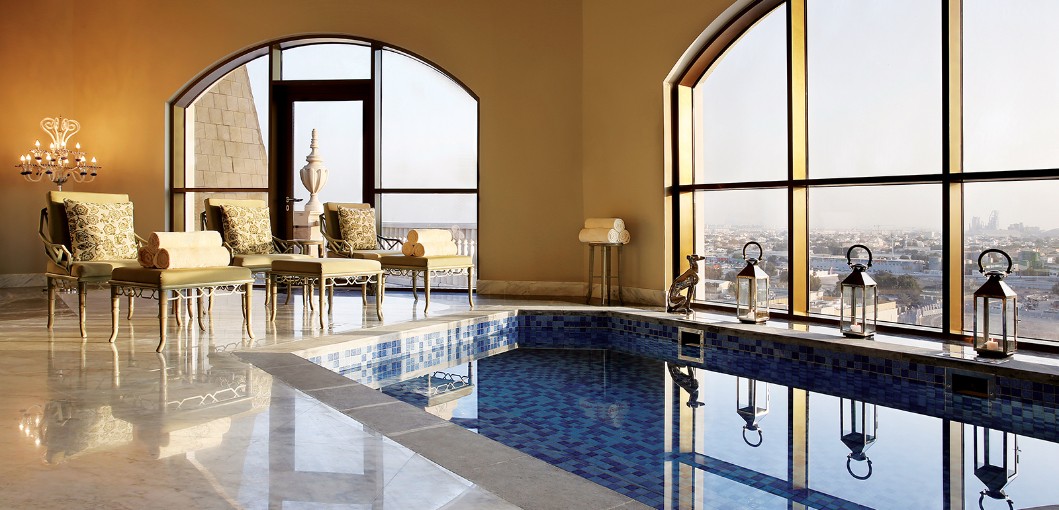 A lovely Yuzu Sorbet topped with dashi foam cooled and cleansed the palate from a barrage of flavours, preparing me for the main course. I opted for the red meat option and saw the steakhouse do what it does best. The Beef Rossini paired the French flavours of foie gras and fresh truffle with an expertly cooked fillet, an ideal dish for this American culinary haunt tucked within the French hotel. To finish, the Truffle Dream combined the textures of mascarpone lime and truffle espuma atop a dish of roast hazelnut, and sweet dreams it certainly ensured. Somehow managing to digest the feast, I woke up the following morning and headed to breakfast at the BQ French Kitchen & Bar where a sunlit French dining experience prepares its guests for a full day around Dubai. The adjacent patisserie is also not to be missed – a wall of fresh croissants and pastries caters to every taste, and is available throughout the day.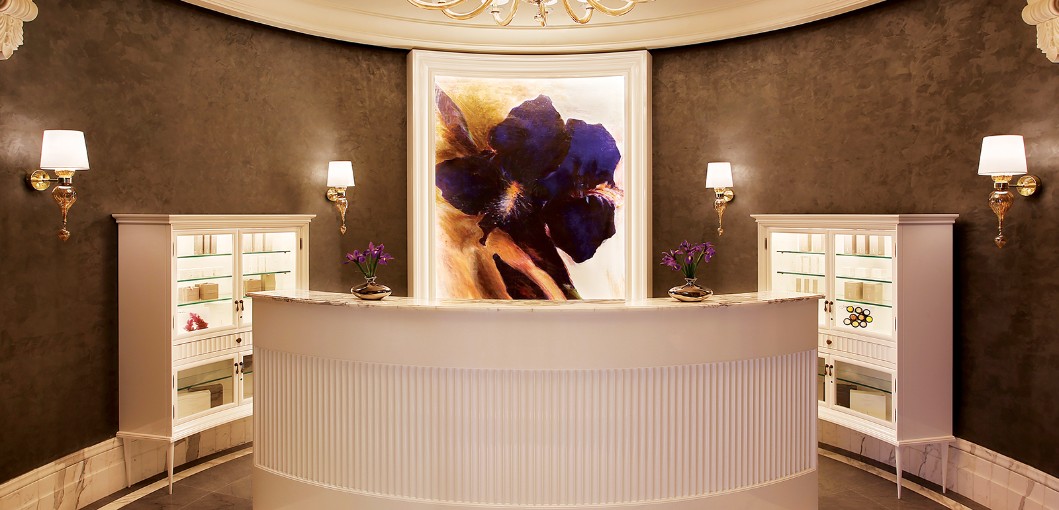 Location, location, location
The wider complex of Al Habtoor City is optimally located between Dubai's tourist and business hubs alike. Less than 20 minutes from Dubai International Airport, you'll be minutes from an assortment of Dubai's world-class beaches. A 10-minute drive brings you to either the Mall of the Emirates or The Dubai Mall, both retail destinations to rival the best of any global city. Feel like staying in? Visit the Dhamani boutique, located on the hotel's lobby level, for something that's sure to sparkle for a lifetime.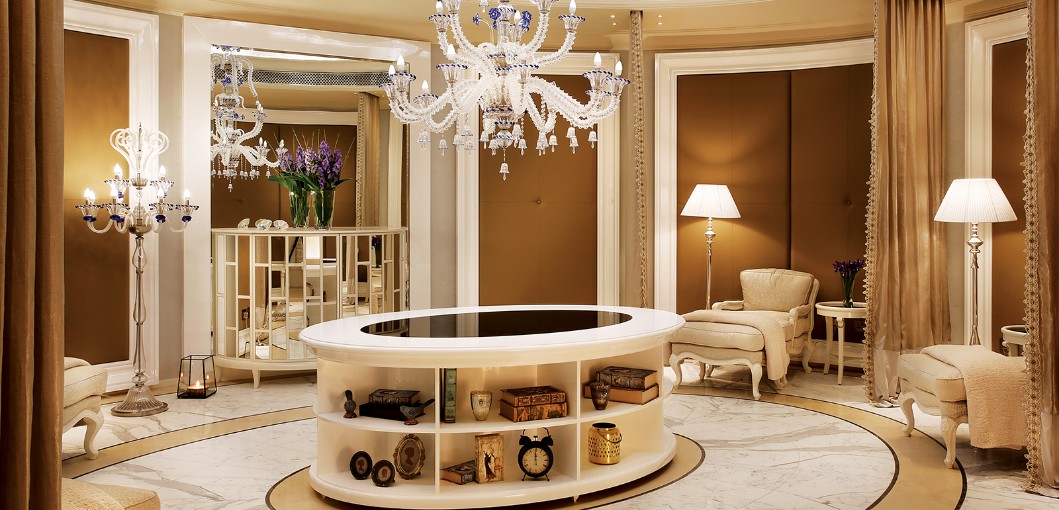 Habtoor Palace is not just for the holidaymakers. For those on business, DIFC, Media City, Internet City, and Downtown Dubai are practically at your doorstep, but you can easily host your own meetings in a number of Habtoor Palace's meeting rooms and boardrooms, each tailored to accommodate a range of group sizes and needs. The elegant escape is also just steps away from Le Perle, the world-renowned acrobatic experience by the legendary Franco Dragone. Skip the traffic and walk next door to a theatrical performance that will leave your jaw gaping.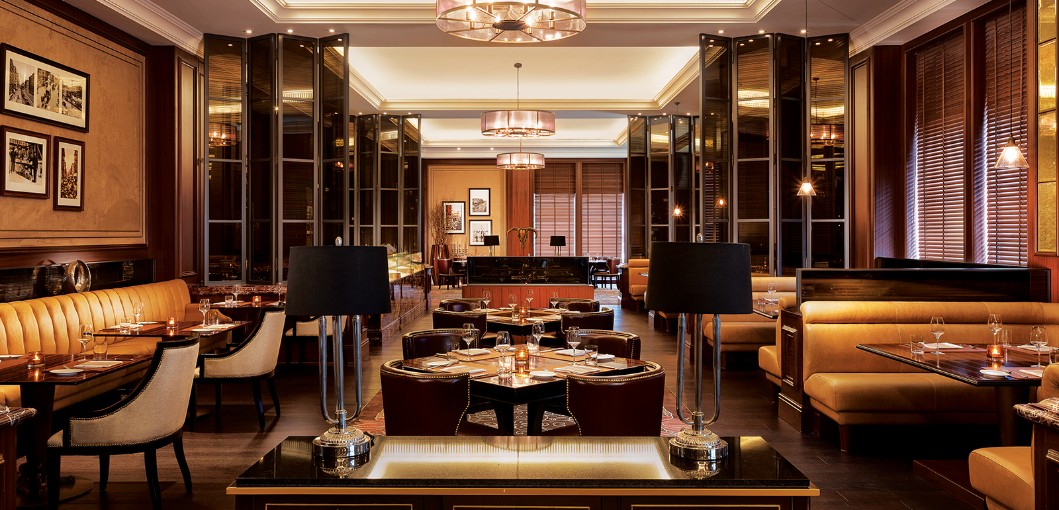 A lasting impression
This classic yet contemporary hotel ticks all the boxes, but it does so with a fleur-de-lis instead of a check mark. The attention to detail in the hotel and its surrounding gardens is simply spectacular, though never excessive. The definition of elegance and the hallmark of a style that defined an era of French design, the aesthetic of Habtoor Palace is sure to leave a lasting impression. During my stay, I often found myself slowing down to take in the details, subtle and ornate, that make this hotel so unique. Whether being dined or pampered, I was assured to be in good hands, with every need met before I knew I had it.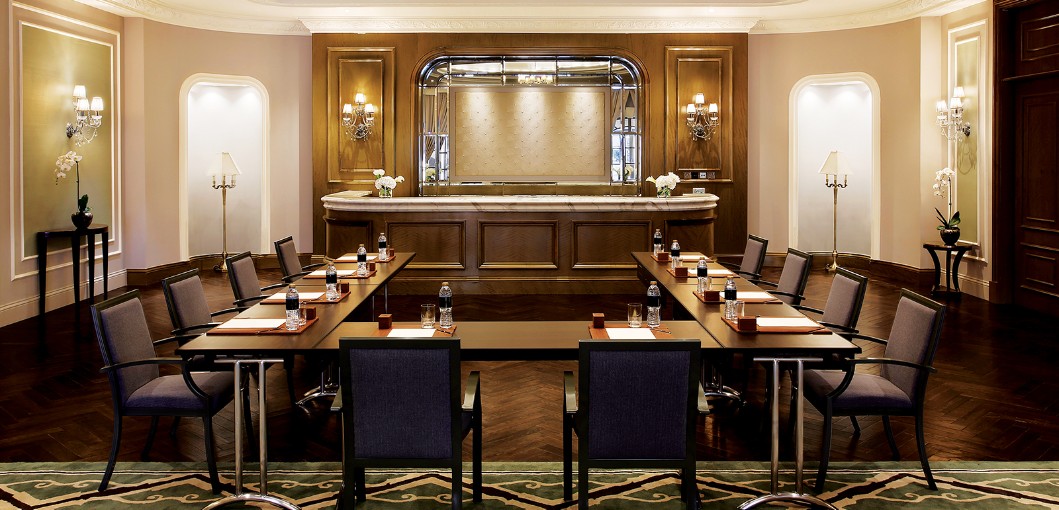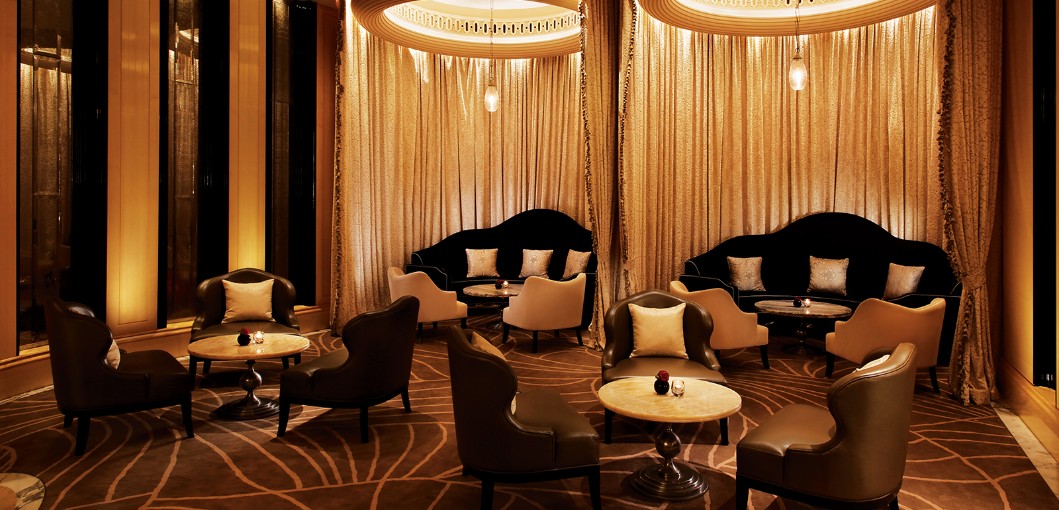 The French have a saying: Rien ne sert de courir; il faut partir à point. Translated, it means, "There's no point in running; you have to set out in due time." Habtoor Palace is a place to come, to stay and to gather yourself. You will return to the world all the better for it.
Stay:
Habtoor Palace
LXR Hotels & Resorts
Al Habtoor City, Dubai
+971 04 435 5555
+800 00 266 723 (International)