As the UAE's weather inches ever closer to 'acceptable', staycation planning returns with fervour, all eyes on the prize to find an escape that lets you, finally, utilise the outdoors once more. And haven't we earned it!
If the summer months have confined you to the AC, now is the time to reward your patience by pointing your compass towards Al Wathba, a Luxury Collection Desert Resort & Spa. The property is set within the dramatic dunes of the Abu Dhabi desert, just an hour's drive from the capital and 90 minutes from Dubai.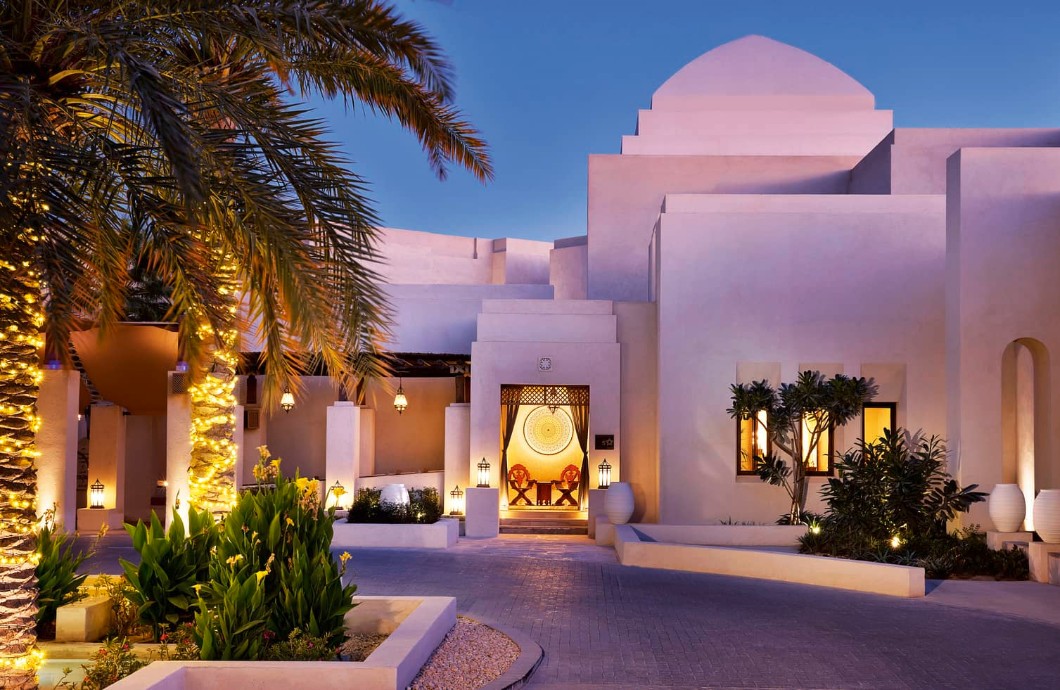 Its secluded location affords it a privacy and intimacy that few other properties in the Emirates can match, with a soliloquy of silence washing over the resort to create pure peace amidst its escapism. Its sandstone buildings are surrounded by a colour-coordinated, undulating sea of dunes, with a labyrinthine network of outdoor corridors linking the buildings whose designs hint to the old days of Bedouin travellers and their settlements.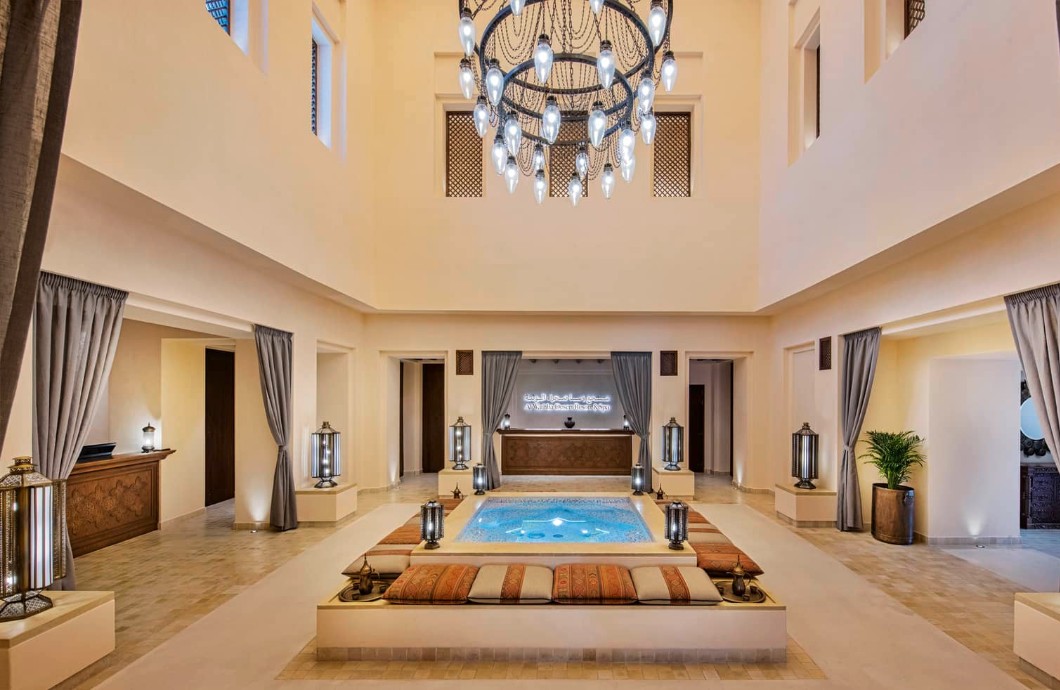 The boutique hotel is home to just 99 guest rooms, suites and villas, further enhancing that elevated experience of stillness and exclusivity, as you lay claim to a resort that will almost all your own. But whilst it is boutique in size, it certainly isn't in spirit, with an ethos to create nothing but memory-defining moments for every guest. There is a beautiful columnated pool that creates a peaceful focal point for the resort and overlooks the desert panoramas, as well as a sprawling spa, horseriding, camel treks, archery, evening desert strolls and, possibly the most unusual yet exhilarating of all, a FlowRider wave simulator machine, allowing adventurous guests to surf in the middle of the Arabian Desert.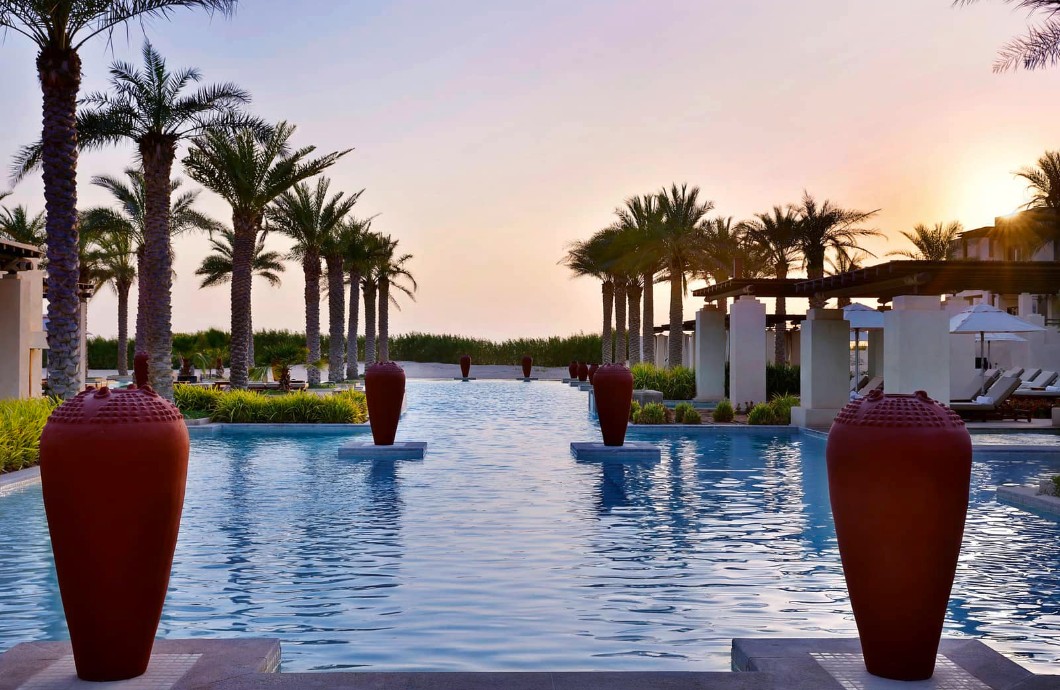 Stroll through the quiet grounds dappled by the shade of palm trees to find your room, or be chauffeur-driven to your villa in one of the resort's buggies. However you arrive, it will have been worth it. The Suite with Private Pool are available with one or two bedrooms, with ample private space for couples, families or friends. Inside, the décor recollects traditional Arabian designs, with elegant, hand-carved wooden furnishings, classical artworks and Arabesque touches from lamps to windows to doors. Calm and comfort are defining characteristics, with views from the private balcony or terrace further extending the serenity from inside to out. You won't need an invitation to slip into the Jacuzzi or plunge pool, but you can bask, surrounded by greenery and flowers, safe in the knowledge that you're sheltered from the outside world, for as long as you want.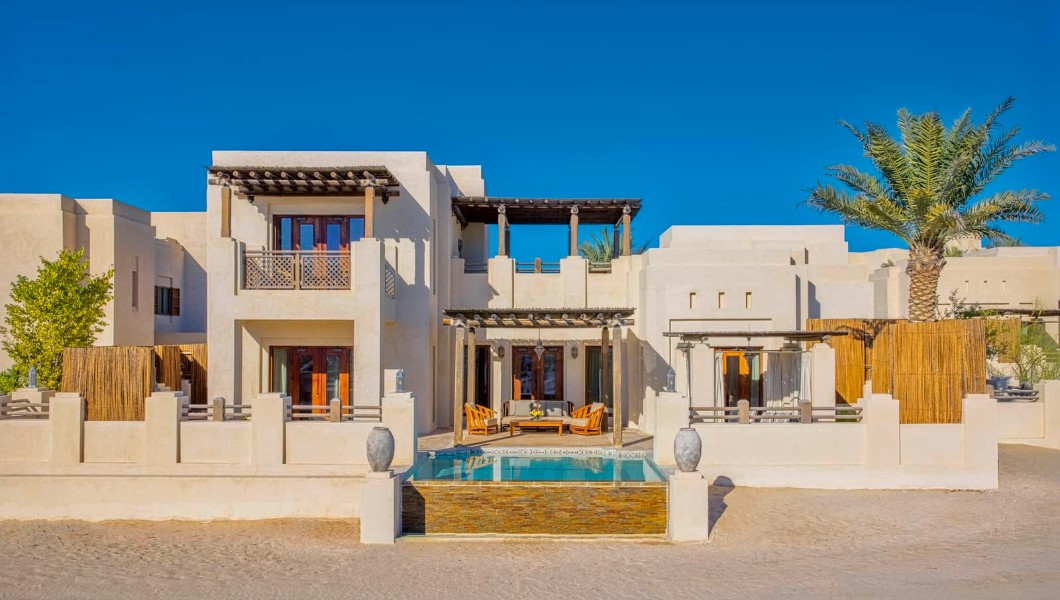 The resort's 13 private villas promise an even more unforgettable experience, the elegant and more expansive space and quietude of each location a true tonic to the soul. The views of the shimmering golden dunes are quite astounding and best viewed from your private outdoor seating area, which is centred around a beautiful temperature-controlled plunge pool. Inside, the space unfolds into a grand dining room with a large wooden dining table, a lavish living room with Arabesque accessories, palatial bathrooms and elegant bedrooms that will make you feel at home.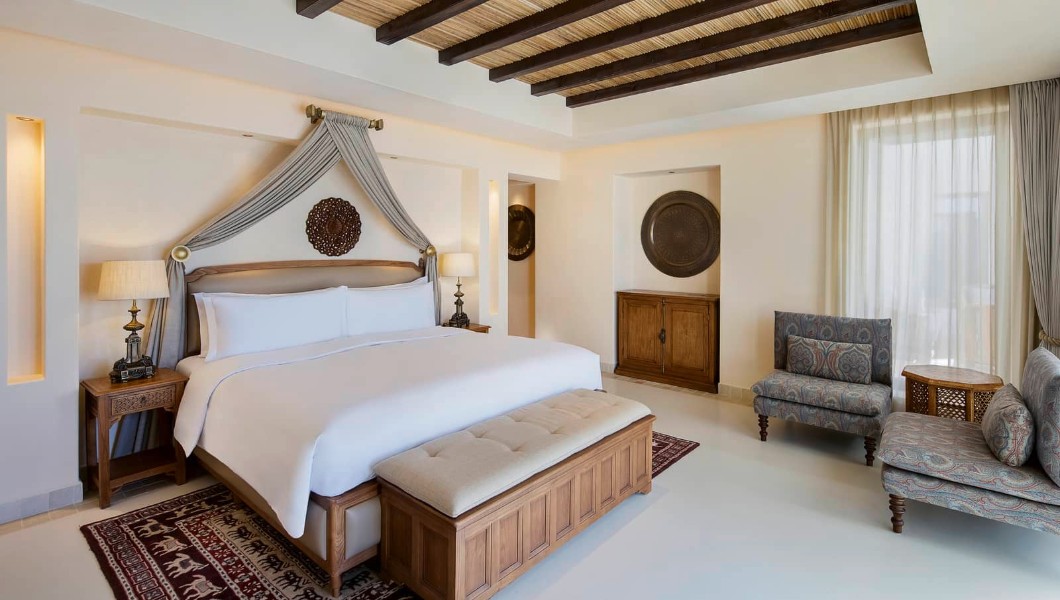 The three-bedroom Royal Villa is a cut above all others, an ideal place for those travelling as a large party yet requiring space to unwind. Its 360 square metres include a separate maid's room, three bedrooms with private balconies, an exclusive gazebo and a dining room that fits up to 10 people.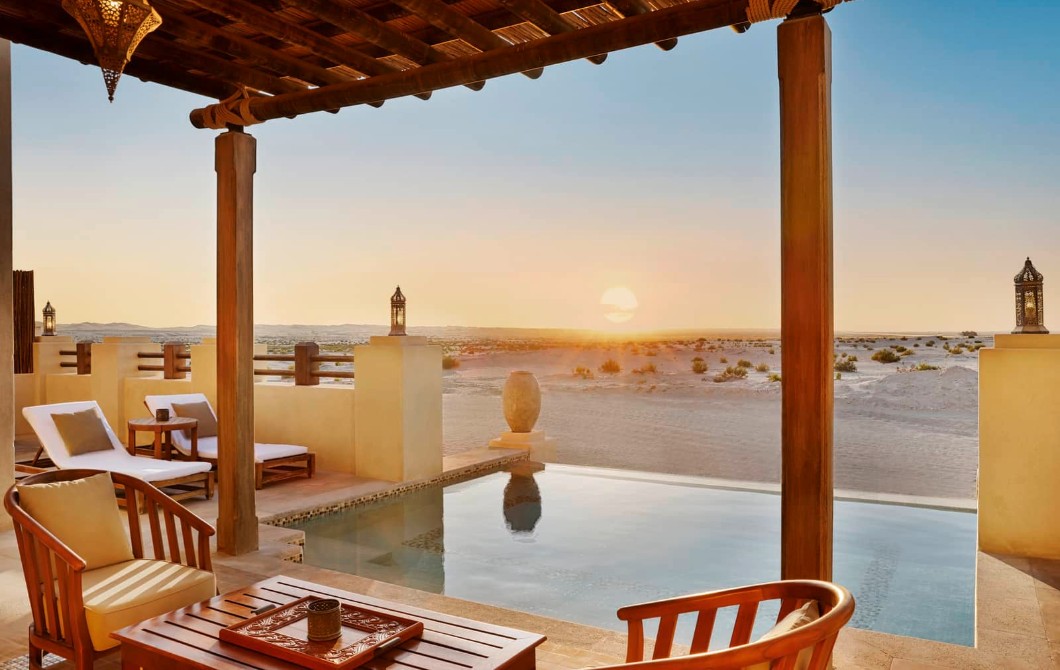 If you're looking to create a home-away-from-home experience, the Royal Compound is set within its own private walled area, with its own entrance allowing for both decadence and discretion. The stately compound features four splendid villas – the three-bedroom Royal Villa, one One-Bedroom Villa, two Two-Bedroom Villas and a traditional majlis – presenting a family with all they could wish for and more.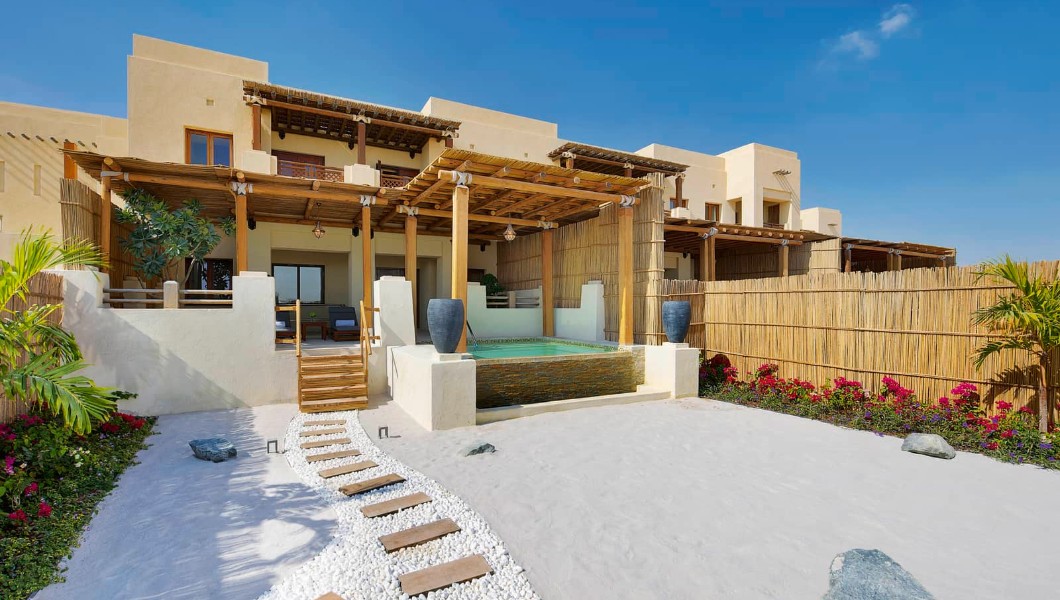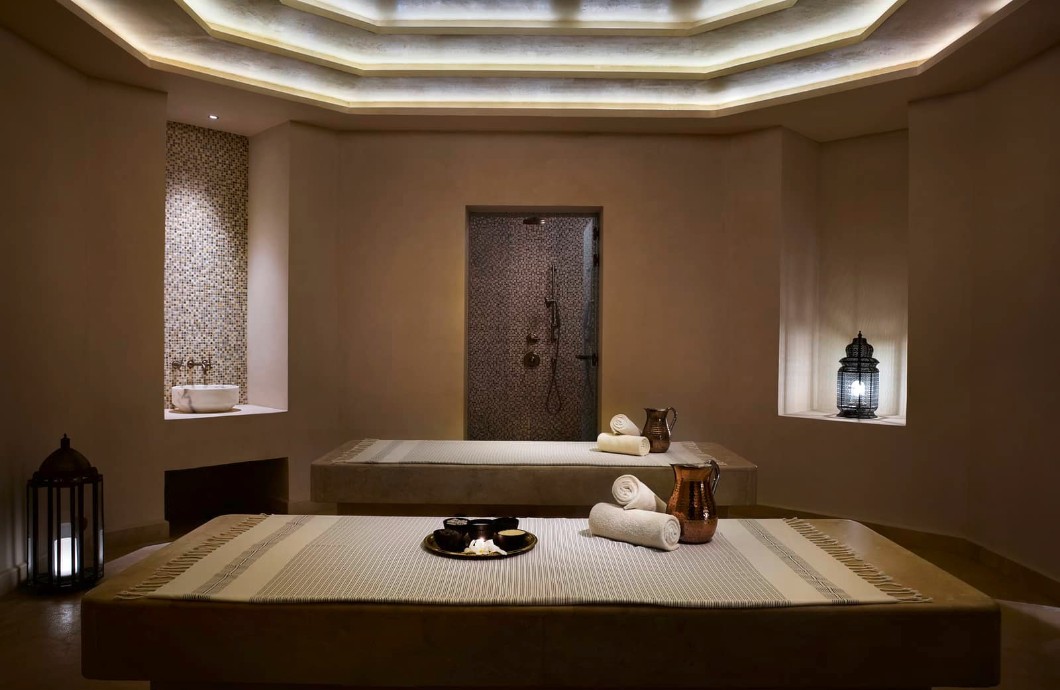 When you're ready to venture out of your villa, let your day stretch out before you at its own pace. The Saray Spa continues the resort's journey of escapism in a space that blends traditional history and natural beauty with a quest to create extraordinary healing experiences. Specialising in different Arabian rituals, the spa's team of experts combine them with the power of scientific products that help focus on a transformative experience for your body as well as your mind. Enjoy a treatment, explore the sauna, steam rooms and hammam, and then discover the spa's ace up its sleeve... salt rooms, a snow cave and an ice-cold bucket room.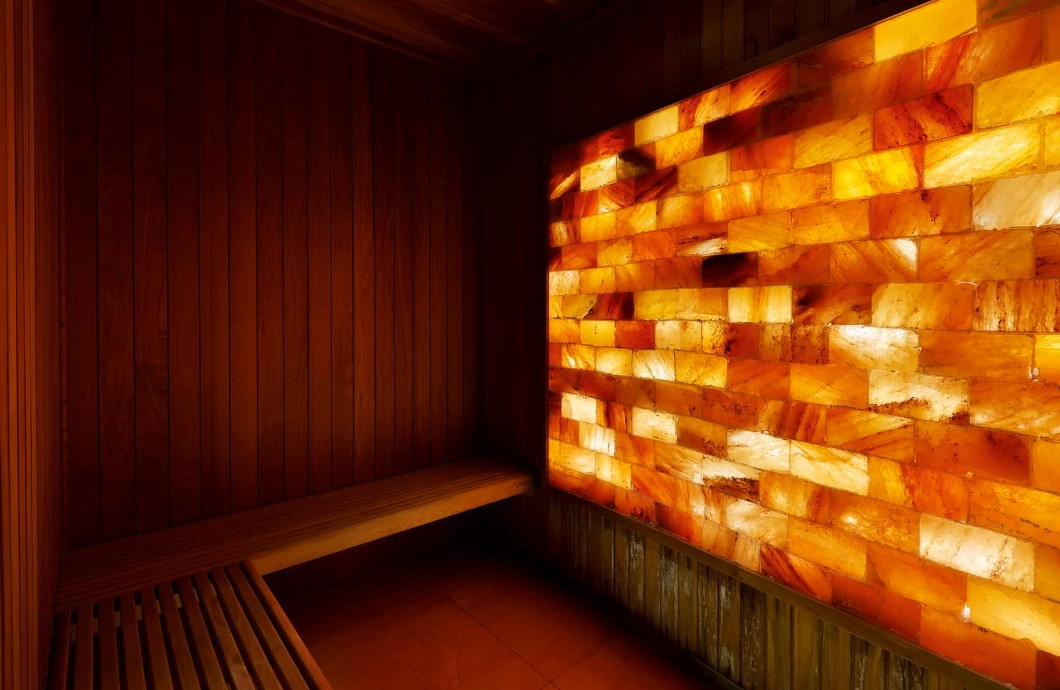 Spend your days lounging by your private pool, dipping into the resort's palm-tree wrapped main pool to sip ice-cold cocktails and mocktails from the swim-up bar or perhaps in the gym with a workout. A morning horseride is worth setting the alarm for, as is a sunset camel ride that will take you out to experience the boundless beauty of the surrounding dunes.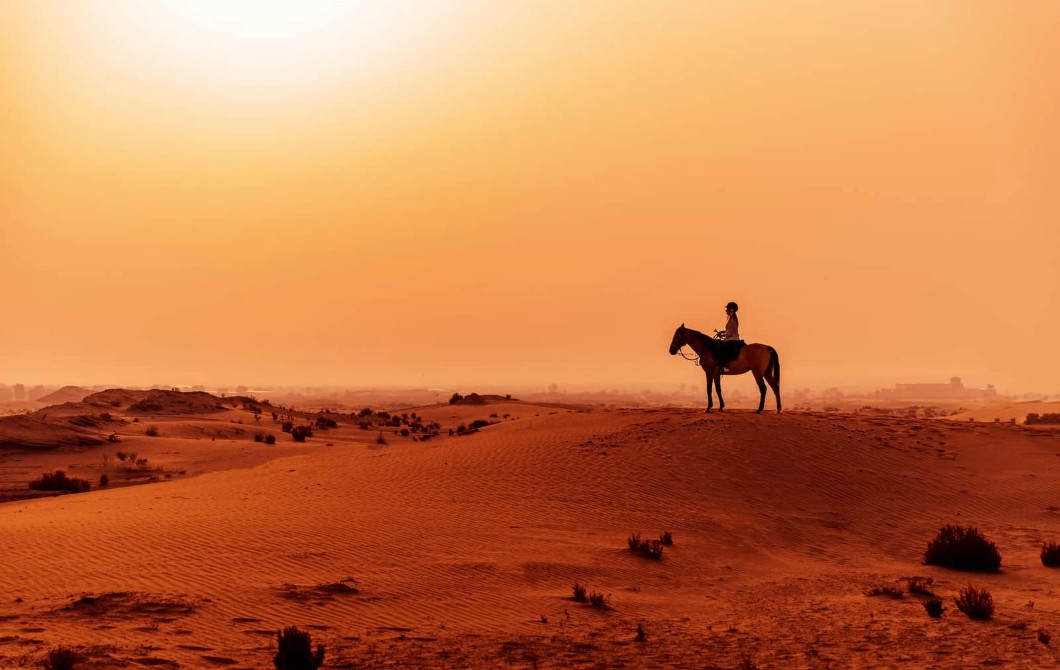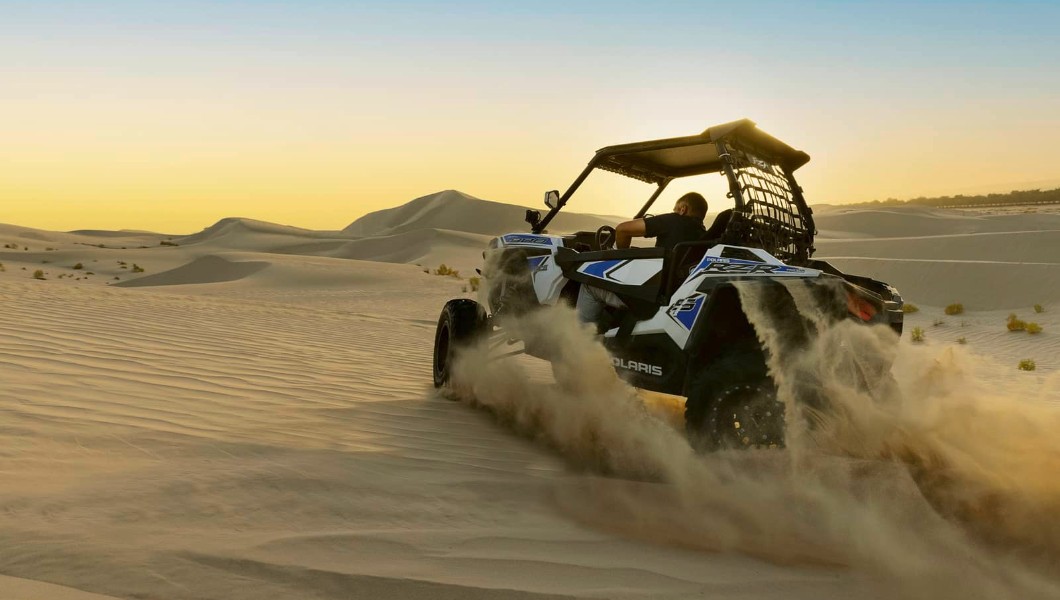 One highlight of the hotel's restaurant scene is Terra Secca – a rustic yet elegant eaterie with exposed brickwork, and a beautiful terrace that looks over the grounds. The sophisticated Italian restaurant is the perfect setting for a Tuscan dinner and for drinking in the resort's fresh air, all neatly paired with a selection of fine Italian wines. There is also a private dining gazebo nestled in the garden, which lends itself to more private moments and intimate occasions. For something more traditional to the region, Bait Al Hanine brings together age-old Middle Eastern hospitality with a spark of modernism across its menu, with homemade recipes and flavours inspired the Arabian Gulf. Stroll back to your bed with your eyes trained on the sky, with a blanket of stars an apt send off with love from Al Wathba to you.
HOTEL:
WHAT: Al Wathba, a Luxury Collection Desert Resort & Spa
WHERE: Abu Dhabi, UAE