Nestled between Saudi and Iraq, Kuwait is a country filled with architectural landscapes, beautiful coastlines and historic landmarks, each worthy of a weekend sojourn to explore. The question before booking is always where to stay, with the onus on choosing a location that allows you to maximize your time in said destination.
Just a 20-minute drive from the city centre and only 15 kilometres from the airport, Safir Fintas Kuwait steals pride of place along the shoreline, overlooking the beautiful waters of the Arabian Gulf. The five-star hotel is both palatial and with impeccable service, and ensures excellent levels of hospitality across business, leisure and pleasure.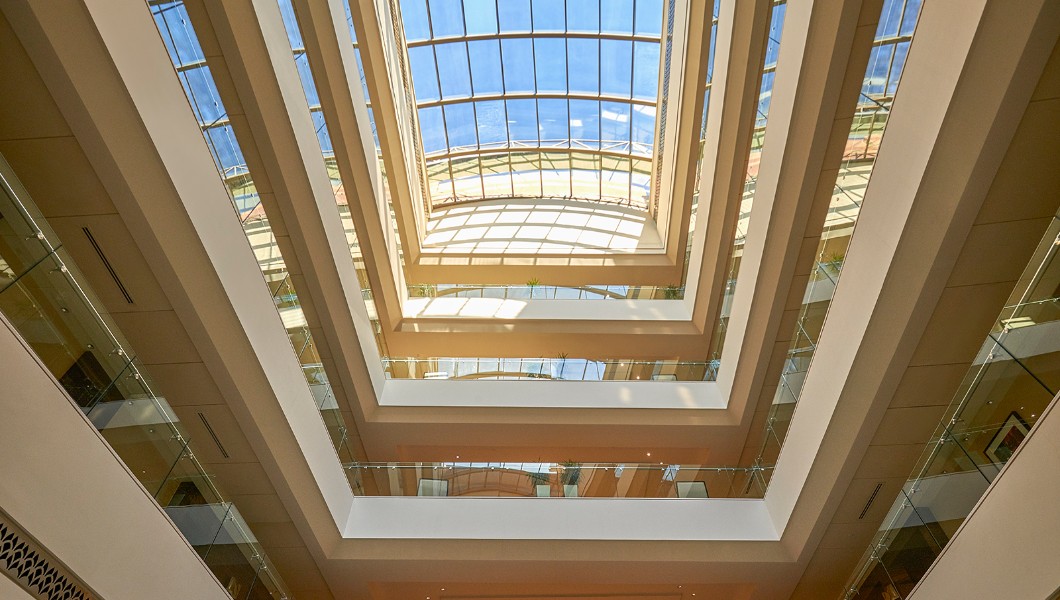 Designed in homage to classic Kuwaiti architecture, the russet-hued hotel effuses fairy-tale romance, especially at sunset lit up against the fiery horizon. Inside, modern vibes weaves their magic with warm creams and coffee-browns touch floors, ceilings and polished marbles. A centre-piece you won't miss is the hotel's glass ceiling, illuminating the lobby in bright splendour.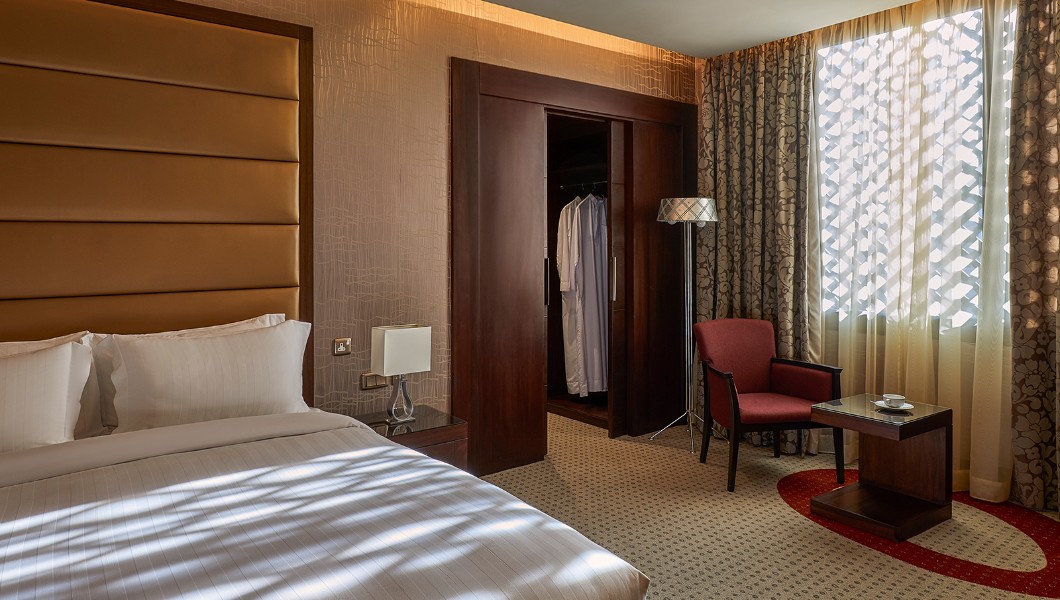 Home to 150 rooms, suites and furnished apartments, those wanting a stay of elevated luxury will warm to the Diplomatic Suite. The perfect place to bed down for anyone seeking a sense of contemporary tranquility in the city, sleek, modern interiors spread out over 100 square metres, with a large open-plan living room, workspace, dining area, kitchenette, walk-in wardrobe and bathroom with Jacuzzi. In the bedroom, crisp white linens play out against a stunning cappuccino-colored headboard, a writing desk invites musings from pen to paper, and large windows that drink in views of the Arabian Gulf or surrounding neighbourhood.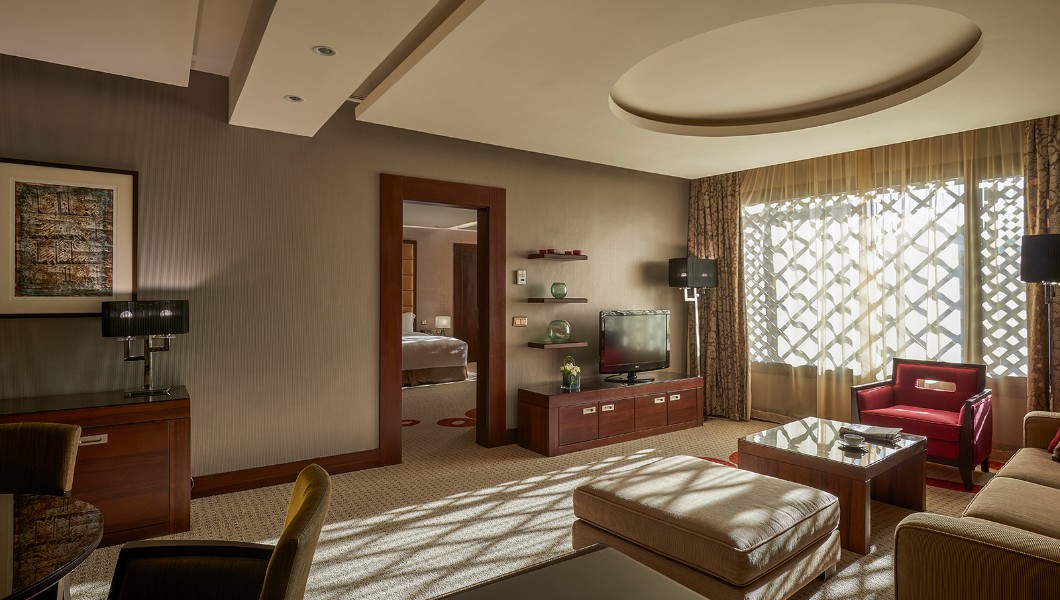 Step foot outside your Diplomatic Suite to find four restaurants - including Al Roshinah Kuwaiti serving up favorite Kuwaiti delicacies - a rooftop temperature-controlled swimming pool with panoramic sea views, a beautiful stretch of beach garden, a state-of-the-art gym and a children's play corner for entertaining any VIP travelling tots.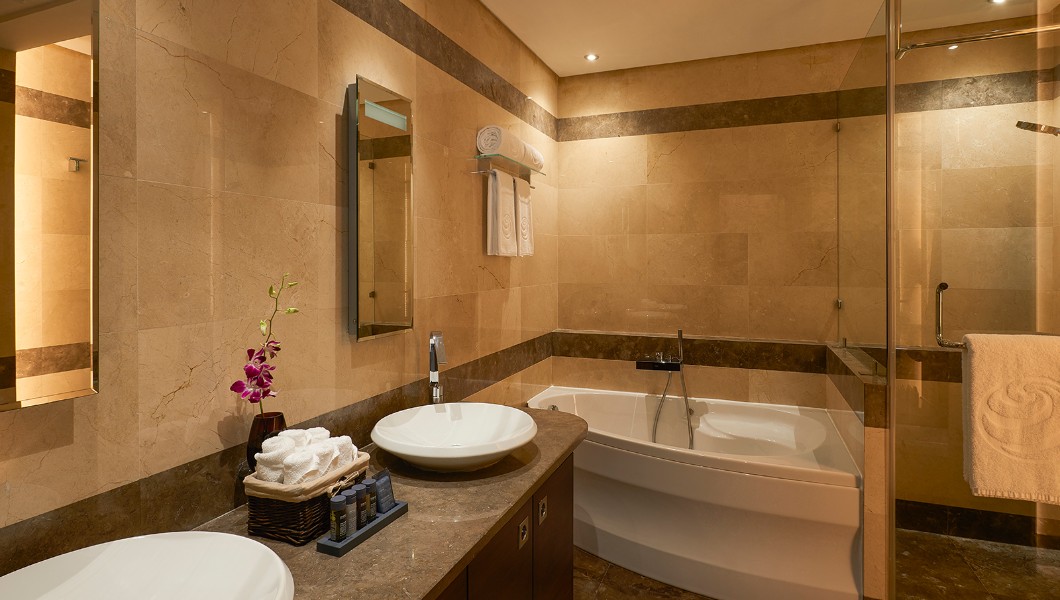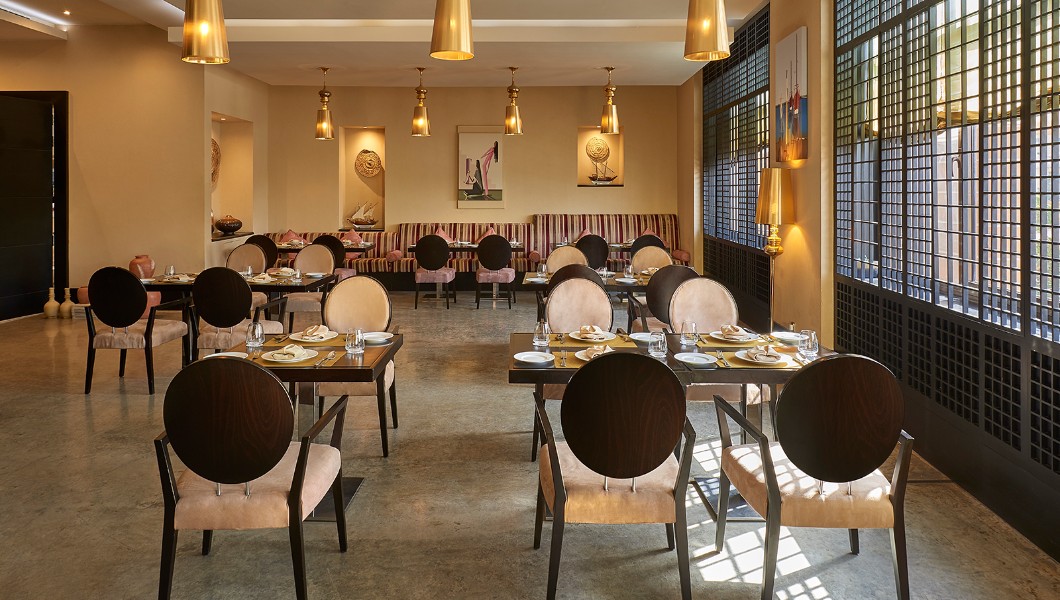 When you're ready to explore, you'll find recreation at nearby public beaches, parks and The Egaila Beach Club, which has a Go-Kart track and children's play area; sporting pleasure at Sahara Kuwait Golf Club and Kuwait's Hunting and Equestrian Club, with its archery, tennis and riding activities; cultural curiosities at the Souq Mubarakiya, Tareq Rajab Museum and Grand Mosque, the largest of the city's 800 mosques; and, for those wanting to flex their credit card, upscale shopping awaits at Gate Mall.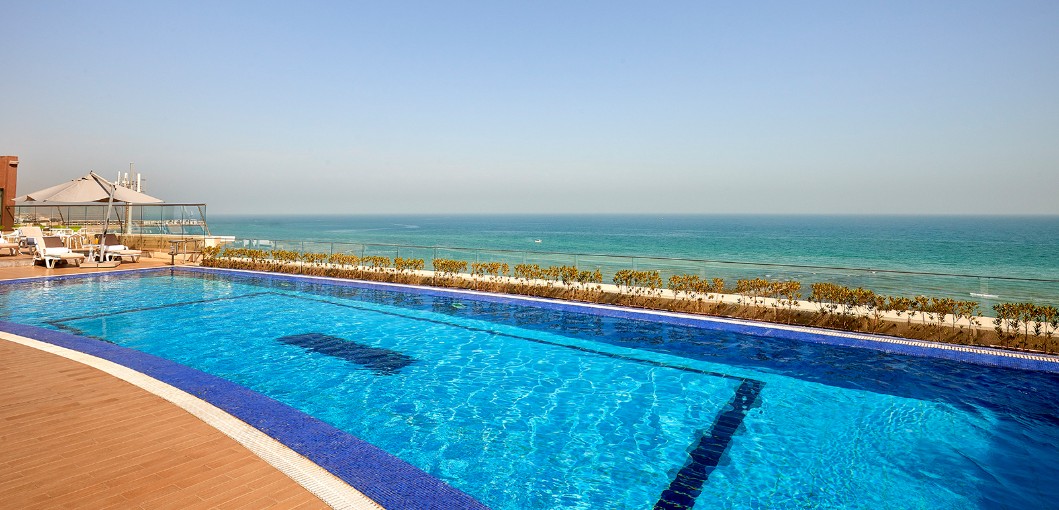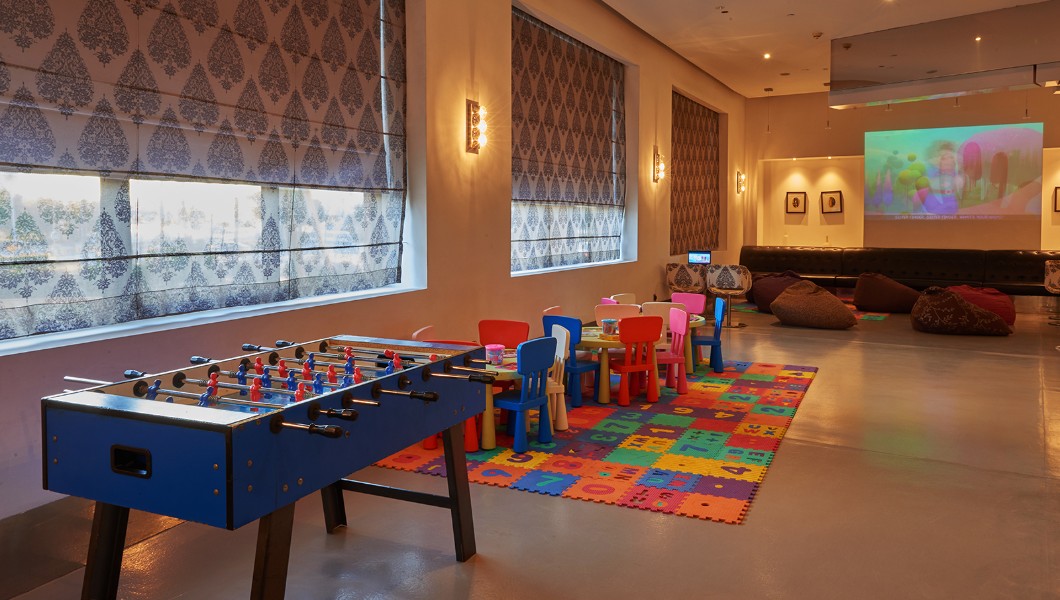 With luxury on tap, five-star service all par of the course and so many attractions at its fingertips, Safir Fintas Kuwait really answers the call for business and pleasure guests wanting the best of everything in their hotel.