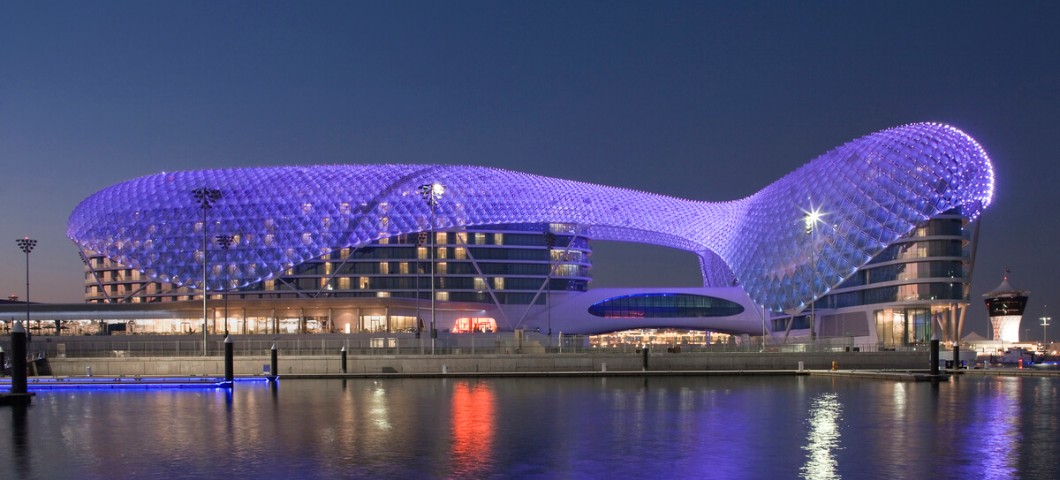 Style, form and function loom large and impressive at W Abu Dhabi - Yas Island, the capital's show-stopping architectural beacon of design that stands on sentry duty over the famed Yas Marina Circuit. The masterpiece of Asymptote Architecture, and designers Jestico + Whiles and Richardson Sadeki, the 'gridshell' steel exterior is an ode to aesthetic engineering, featuring over 5,000 diamond-shaped glass panels to create a 'veil' that drapes over the two hotel towers, linked by a bridge that crosses the racetrack. The optical effect reflects thousands of coloured lights against the surrounding sky, sea and desert landscape.
Created by Design World Partnership, the interiors pay a bold homage to the rich culture of Arabia. One of the most iconic spaces is WET Deck, the hotel's rooftop pool, bar and restaurant. Here, the beautiful reaction of oil mixed with water infuses the design, a tribute to Abu Dhabi's discovery of oil, with iridescent colours changing from every angle. The tiled floor also hints at Arabic henna patterns, while the dining chairs draw on local weaving traditions.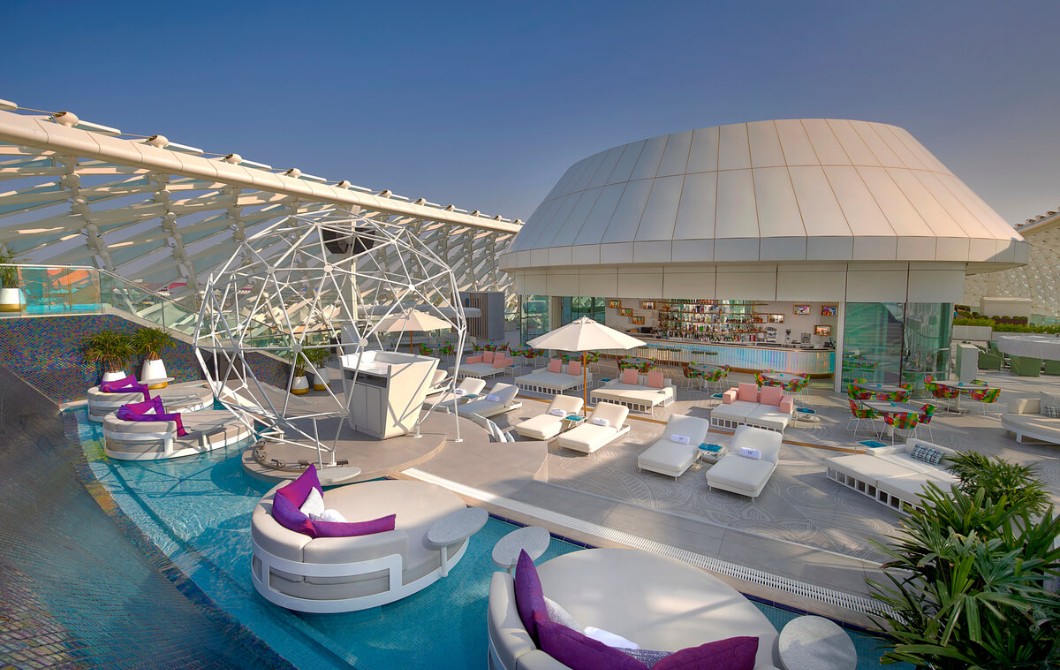 W Lounge is a riot of colour, creating a kaleidoscopic 'super bloom', inspired by a desert in the rain. A botanical tapestry weaves throughout, with tufted rugs and soft furnishings that include an abstracted Tribulus Omanense, the national flower of the UAE; a flower and feathered throne; and an exterior covered with silver feather-like structures to represent a falcon's wings.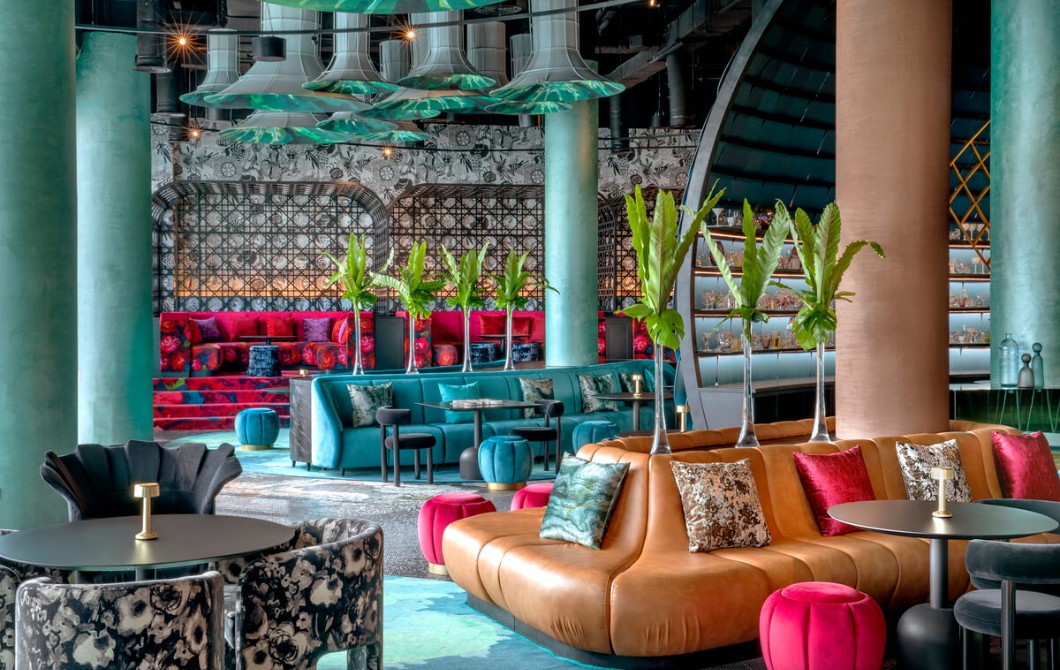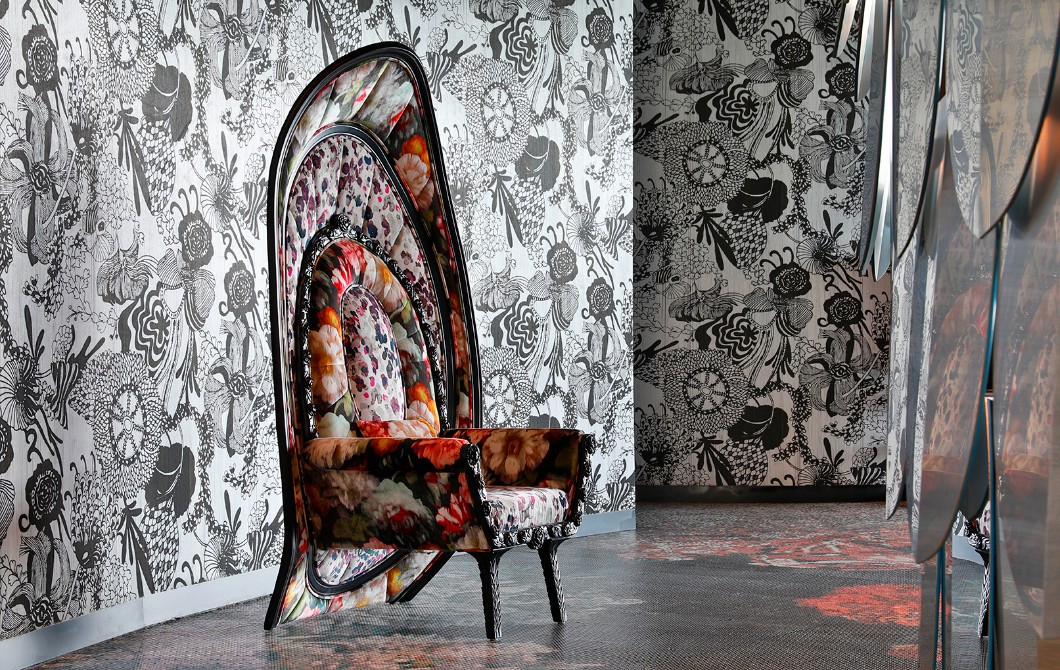 Garage, the multi-disciplinary culinary hub, brings together innovators in gastronomy and design. Here, Steam Table embraces Asia's street-food scene, with art installations depicting oversized polka dots resembling a rice wok, while Meat Vault draws design inspiration from the bank vaults of Great Britain, and the notion that meat is a precious commodity.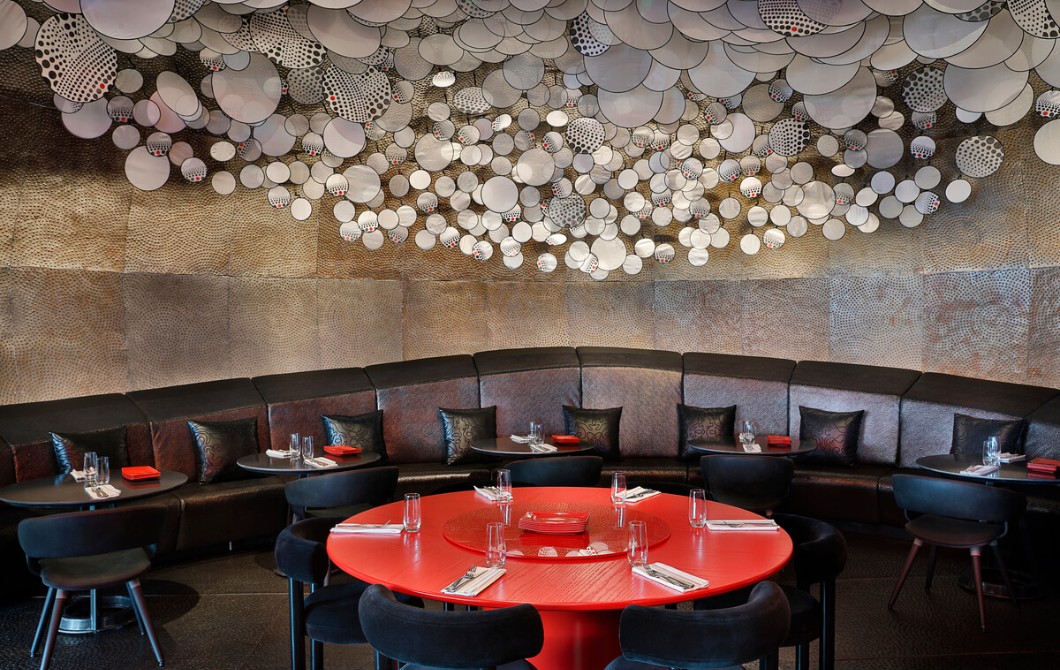 A relaxed space in the hotel, The Living Room features a black veil sofa, the curves and flow illustrating a key feature of the UAE's local dress, the abaya. Nods to Abu Dhabi's oil discovery continue, with iridescent accents on side tables, while the black and gold 'mangrove' tables represent the structure of the mangrove roots that weave their way around the city.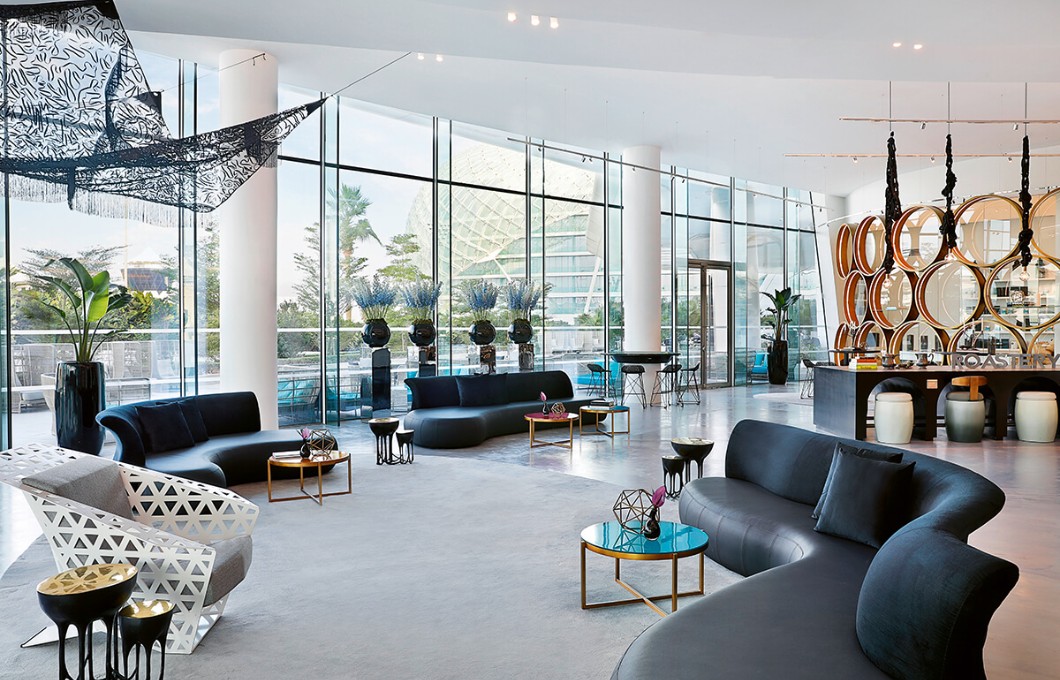 Other creative design accents abound, from the curtains influenced by the local antique jewellery traditionally worn by women; artwork on the walls that nod to the mangrove roots shown using shisha pipes; and the design of the Whatever/Whenever desk which draws on the traditional Abra boat, with Bedouin cloth on top to symbolise Bedouin tents.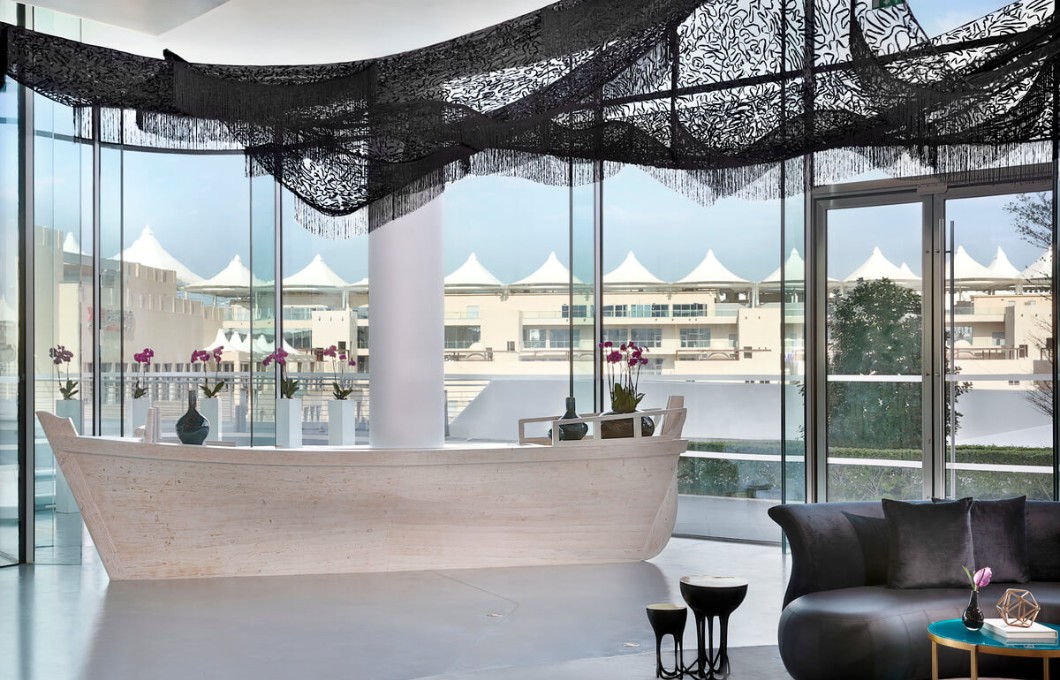 As hotel's go, few have such a rich design aesthetic as W Abu Dhabi - Yas Island, creating an eclectic story-filled stay built on both style and substance. An urban playground inspired by the past but fast-tracking you to the future.