1. ONE&ONLY LE SAINT GÉRAN

Bejewelled with swaying palms, carpeted in white sand, One&Only Le Saint Géran is back after a huge refresh and renovation and is not afraid to make a splash. The iconic resort, nestled on a pristine private peninsula, is the ultimate tropical playground for romantics and adventurers alike, inviting guests to experience her total transformation. From beach-inspired interiors to state-of-the-art sports facilities and rustic feet-in-sand dining, the diversity of flavours, activities, and spaces to explore have transformed the resort into a thrilling yet mindful retreat couples and families will adore.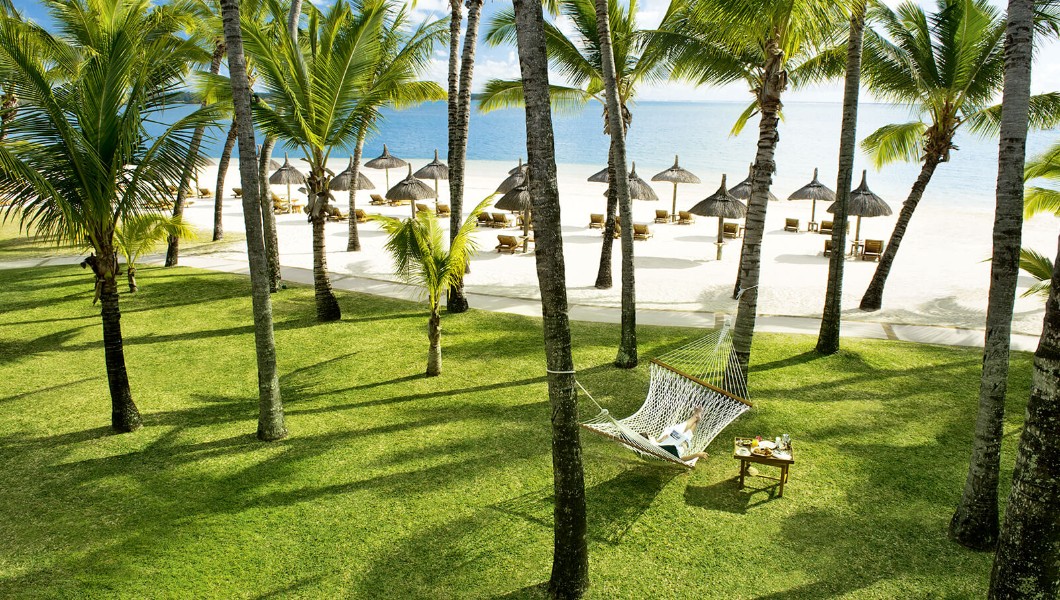 ---
2. THE ST. REGIS MAURITIUS RESORT

On the south-western side of the island, the soft white sands of Le Morne Beach and its warm turquoise lagoon create a magical setting where lavishly appointed accommodation and pampering converge amid the many charms of Mauritius. The St. Regis Mauritius Resort is a five-star luxury resort with 172 guest suites boasting endless views over the Indian Ocean waters and hotel service excellence. Explore Epicurean Invitations at one of the many gastronomic destinations offering French-inspired influences, Southeast Asian exotic dishes, fine Japanese selections as well as Traditional Mauritian Cuisine. Discover the world-class water sports facilities including Kitesurfing, Surfing and Premier Diving.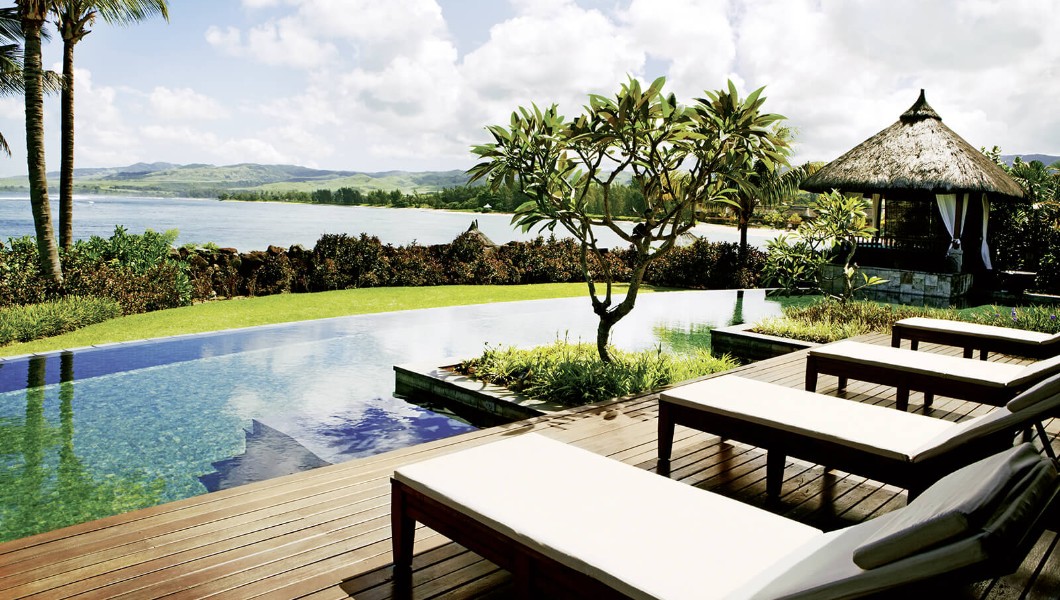 ---
3. SHANTI MAURICE RESORT & SPA

Each of the generously sized suites and luxurious villas at Shanti Maurice boast uninterrupted views across the calm waters of the Indian Ocean. Surrounded by fragrant private gardens, spacious terraces, and offering their own refreshing private pools, the contemporary styled villas offer everything you need for a luxurious Mauritius getaway. Each and every room features simple, timeless décor, and are tastefully furnished with large and comfortable beds, panoramic floor-to-ceiling windows, and free in-room entertainment systems. Many of the suites and villas lead straight onto the private white-sand beach.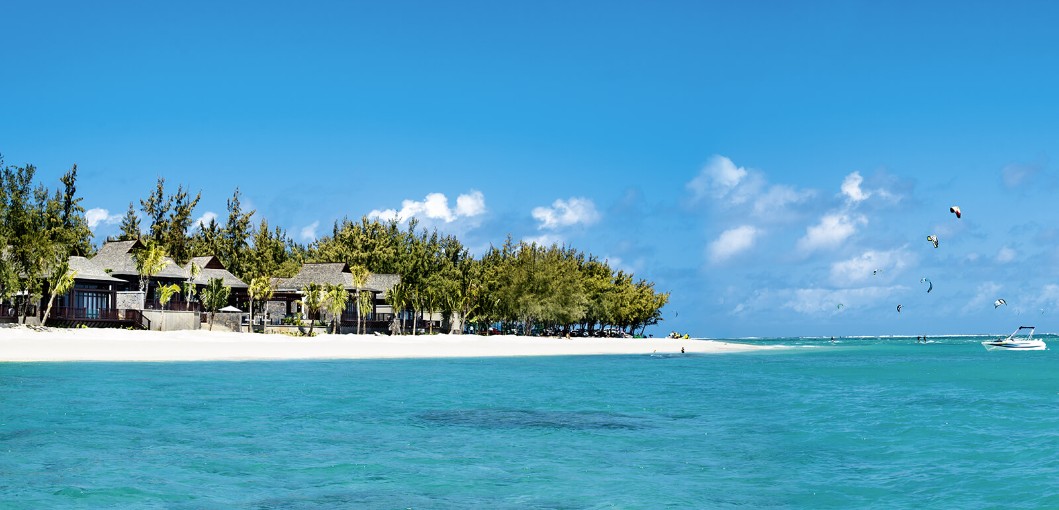 ---
4. HILTON MAURITIUS RESORT & SPA  

Renowned for its luxurious spin on Mauritian hospitality, Hilton Mauritius Resort & Spa is a picturesque oceanfront location with unrivalled sunset views. The location makes island exploration a cinch, and with a complimentary dolphin trip, water activities and eight spa cabins, there's no shortage of variety – in between some essential bouts of tanning at the beach or pool. The three dining destinations and three bars provide an array of culinary influences, with exotic flavours and locally sourced ingredients, and the hotel's gorgeous outdoor meeting space has everything you need for an unforgettable event. When it comes to accommodation, the resort has a range of luxurious suites, decked out with attractive decor and offering more space to relax. The suites also offer great views of the ocean or the resort's lush gardens and pools, either from a spacious balcony or terrace, and options range from the 105sqm Beachfront Family Suite all the way up to the vast 208sqm Presidential Suite, with two bedrooms, a small kitchen, separate living and dining areas and a whirlpool to soak away your stress.