Bigger isn't better

It's easy to do overstated bling. Does that hotel room need a bit more pop? Throw gold at it. Is the lobby feeling a bit unimpressive? Coat it in faux diamonds. Yet doing understated luxury, the type where every element of the property whispers rather than shouts about its grandeur, is a far more nuanced, delicate, and even skillful process. Pimalai Resort & Spa does just that.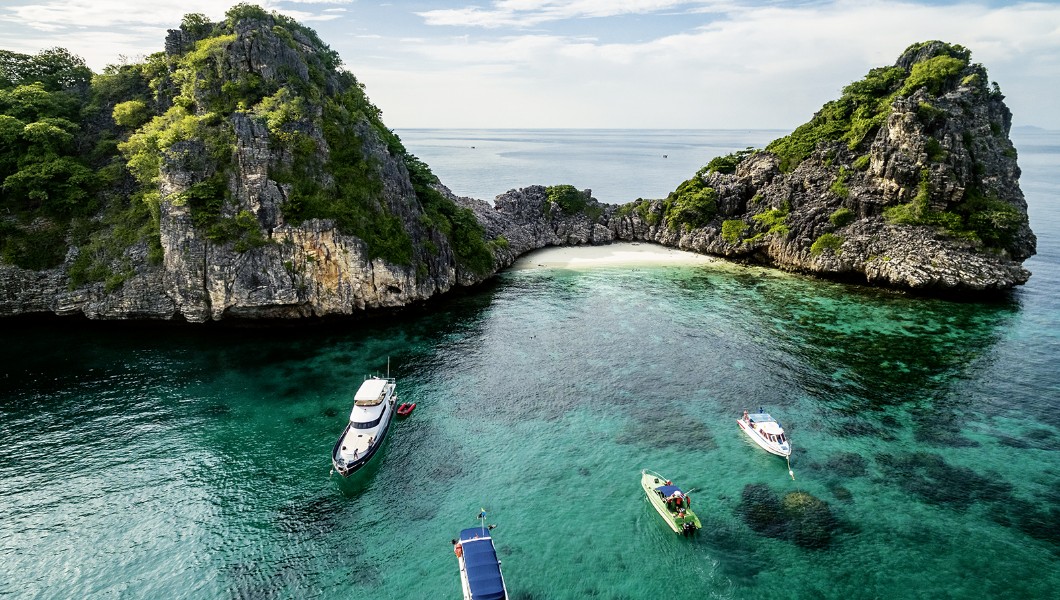 This elegant resort sits on a Thai island in the Andaman Sea. Getting to it from Dubai requires me to fly into Bangkok, catch another flight to Krabi, drive for an hour to a pier and spend another hour on a speedboat through blue waters. It's only then that I reach Thailand's Koh Lanta island, and the five-star Pimalai Resort & Spa.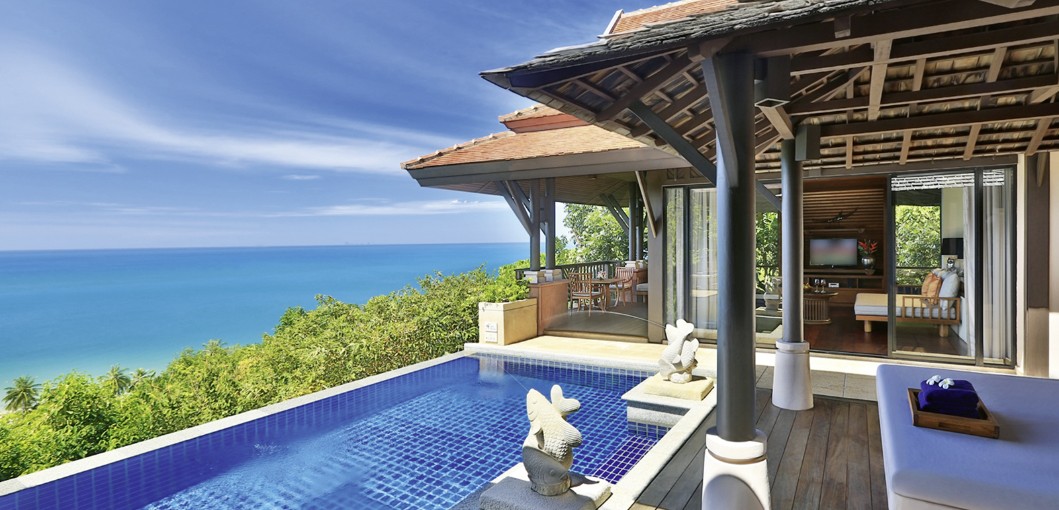 From the beach facing inward, Pimalai's 121 rooms are lost behind the curves of a tropical jungle. Roofs are hidden, balconies cleverly obscured. It's deliberate, staff explain; they want the property to sink into its natural environment, creating a feeling of being on your own private deserted island. There's 900 metres of beachfront and 100 acres of land overall. On the furthest corners of the cove, a few local bars glint with fairy lights. In the area surrounding Pimalai, there is nothing but nature.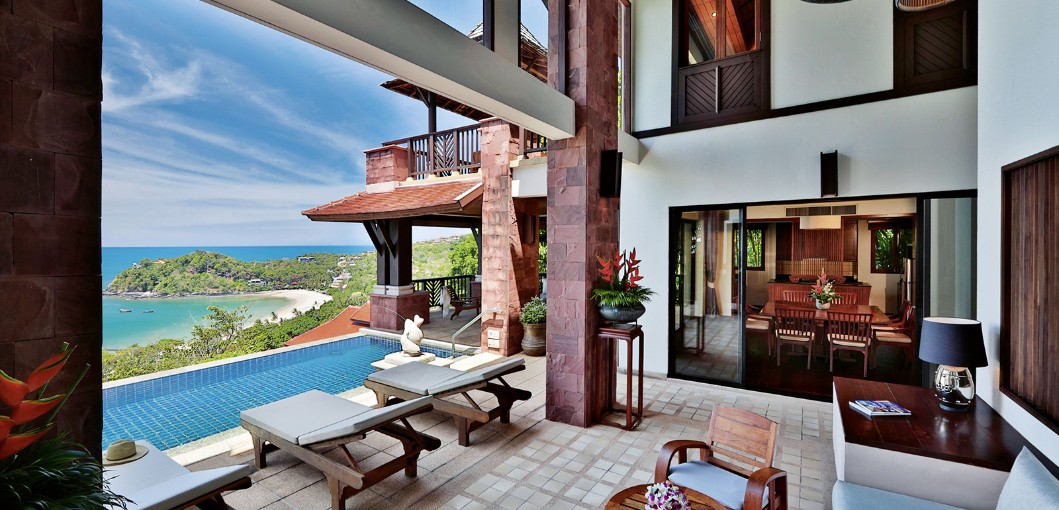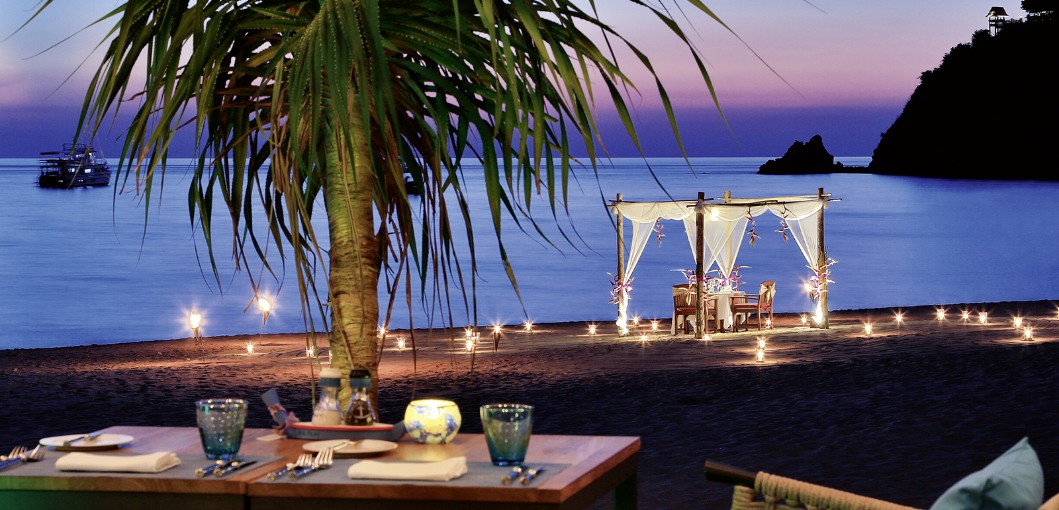 A refined palate

While it echoes nature, Pimalai is far from rugged. On the beachfront there's a tiki-inspired Rak Talay bar and restaurant. For local cuisine, there's Spice and Rice, a breezy venue that offers southern Thai dishes with plenty of spice. Seagrape salads come served beside crab meat omelettes and stinky beans with chilli. It's creative while maintaining that element of the refined thanks to small portions, delicate plating, and precise placing of artistic flowers.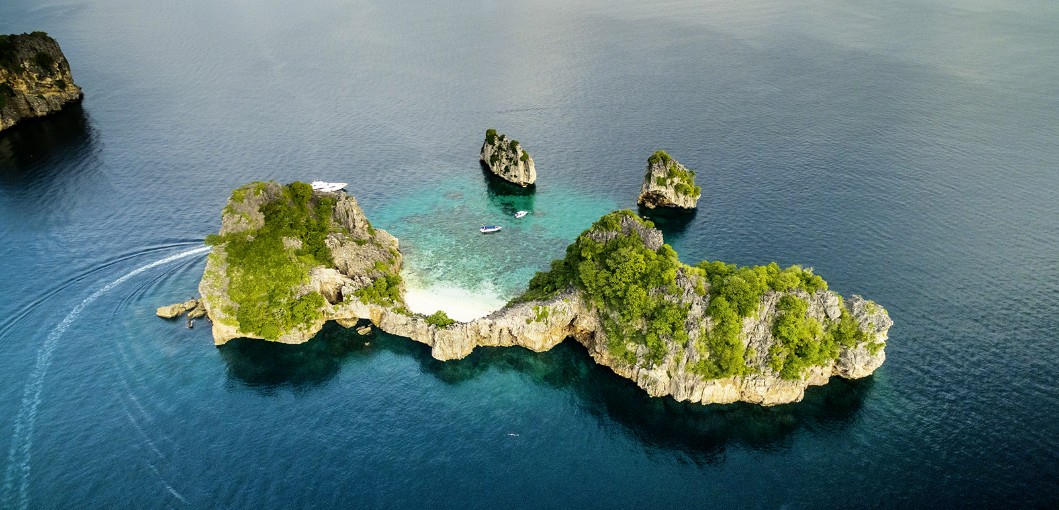 Then there's Seven Seas, the property's flagship restaurant. Here Michelin-chef-conceived menus are offered every evening, and special Michelin-chef-cooked menus presented as an elaborate affair once a year. Behind the French-meets-Thai annual dinner is Chef Bruno Menard, a three-time Michelin-star recipient.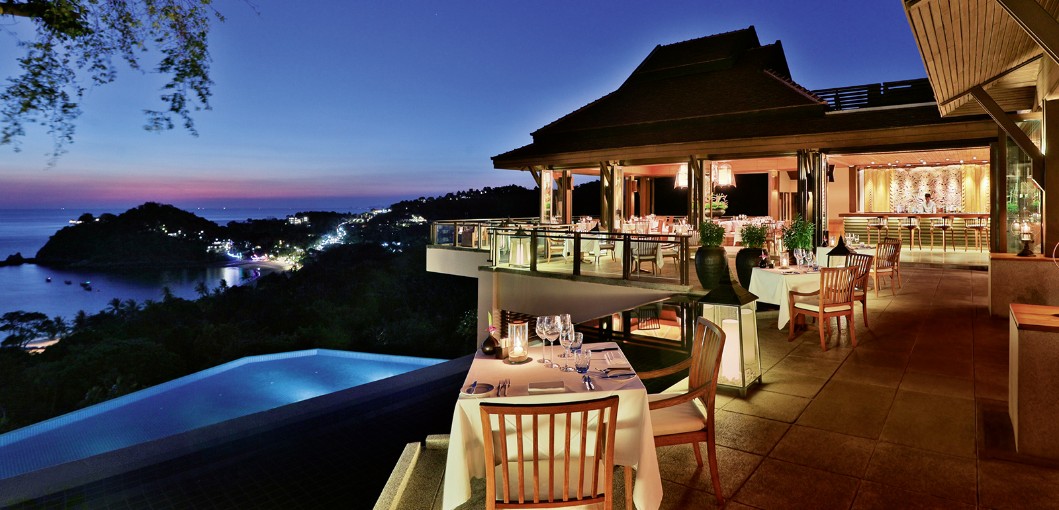 "When you're cooking here, whether you're in a villa or on the beach, you feel like no one can reach you. You have the local markets, the rainforest, the fruits of the ocean… It's so peaceful. But it's also sophisticated, and that's what I love," says Menard, when talking to me about the food at Pimalai.
"The luxury here isn't about gold and diamonds. That's so obvious, and I don't like that too much. It's about having things that are natural all around, but then the sophistication," he adds. "The smile, the warm welcome, things that make you feel special." At breakfast, staff remember my coffee order and request for extra water. It's a tiny attention to detail that shows the amount of focus. Menard sums it up simply: "Pimalai has everything you need but in a laid-back way."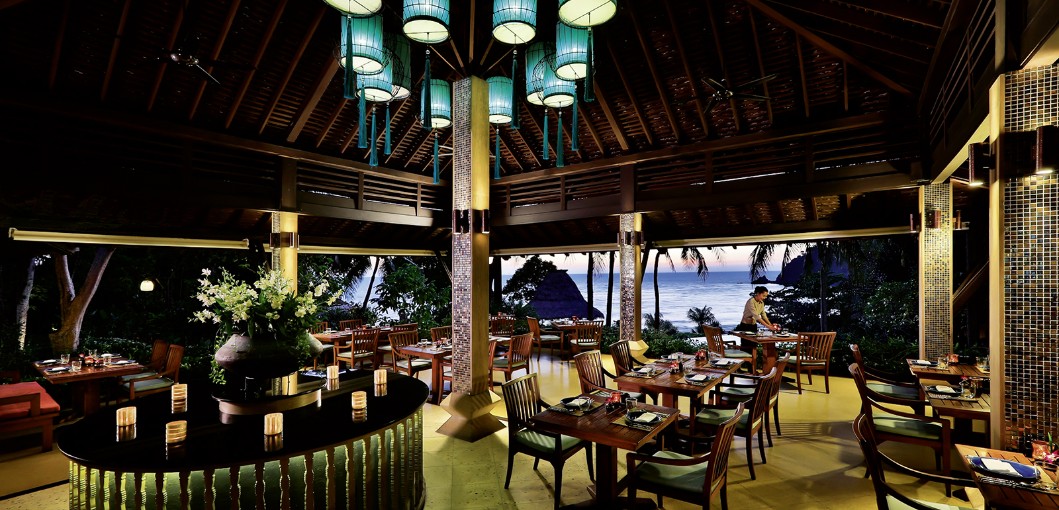 Into the sea

As it is so isolated, Pimalai offers plenty to keep guests entertained. There's an infinity pool with a Grecian waterfall overlooking the ocean, complimentary water sports and boating excursions to nearby islands. A dedicated Muay Thai gym offers classes throughout the day, while a separate gym provides yoga, TRX, cardio machines and weights. Once muscles are sore, Pimalai's spa has everything you'd expect from a five-star resort, all set between winding jungle pathways and koi fish ponds.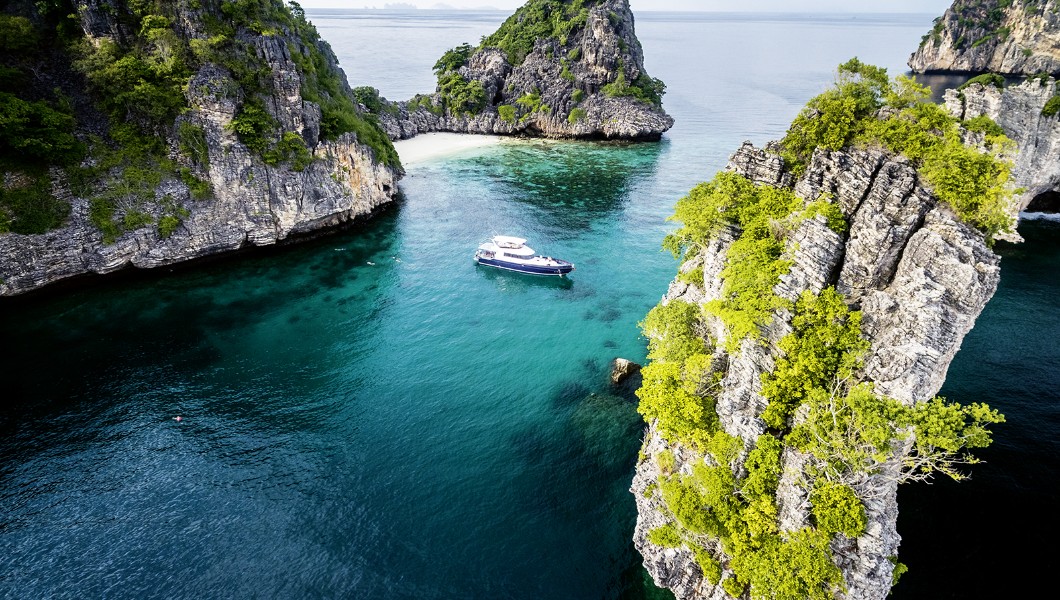 Snorkelling is popular here. An hour's boat ride from Pimalai takes me to Koh Haa, a tropical island surrounded by turquoise seas. It's calm and private, and the boat ride is broken up with miniature cheese-wrapped asparagus served beside cold drinks. In the water, tropical fish dart between colourful coral. More advanced divers head to The Chimney, a cave system with lionfish and sea snakes. I swim to the shore and sunbathe. On the ride back, as the sunset drops behind Pimalai, staff talk of spotting pink dolphins and 12-metre whale sharks.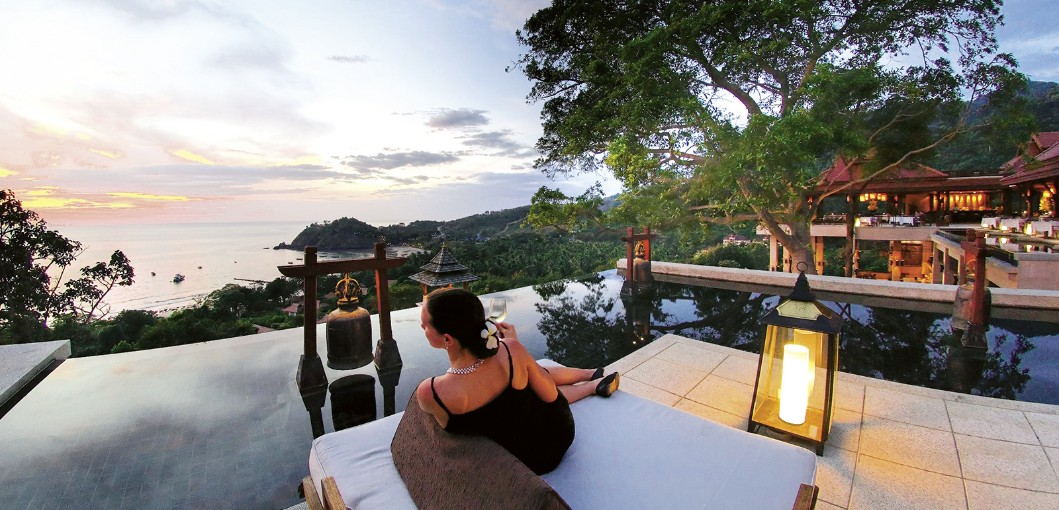 "There aren't many better ways to spend an afternoon on the Andaman Sea," says Franck de Lestapis, Pimalai's popular, long-time, TripAdvisor celebrity of a general manager.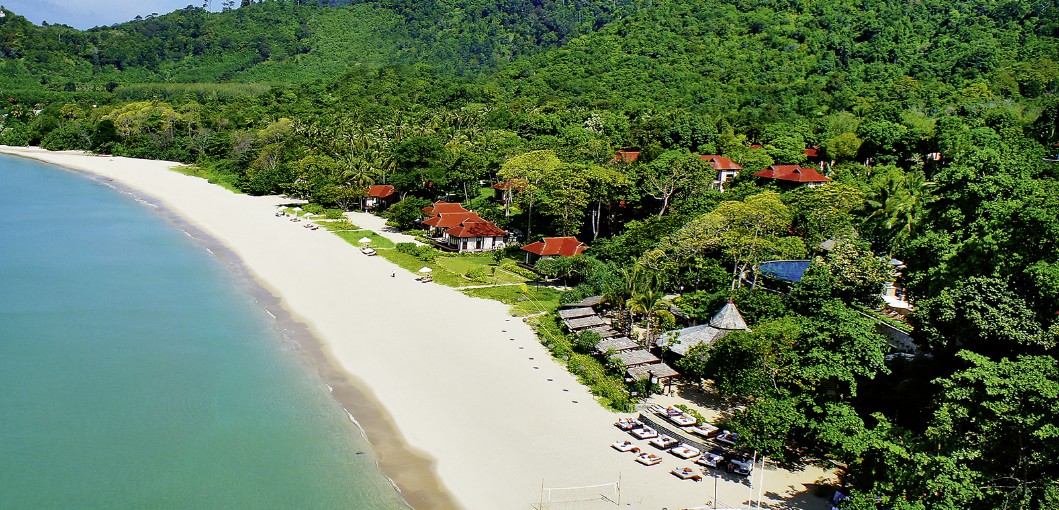 Unwinding in style

The nature surrounding Pimalai is an attraction — and the resort's rooms exist in homage to this. In the Hillside Ocean View Pool Villa, lush hills drop dramatically toward the ocean. Interiors are made of natural woods and soft neutral fabrics, with amber lights glinting from the corners. A private pool sits between an entirely separate living room and bedroom area. From here, you can hide under a dedicated lounge when the rain comes.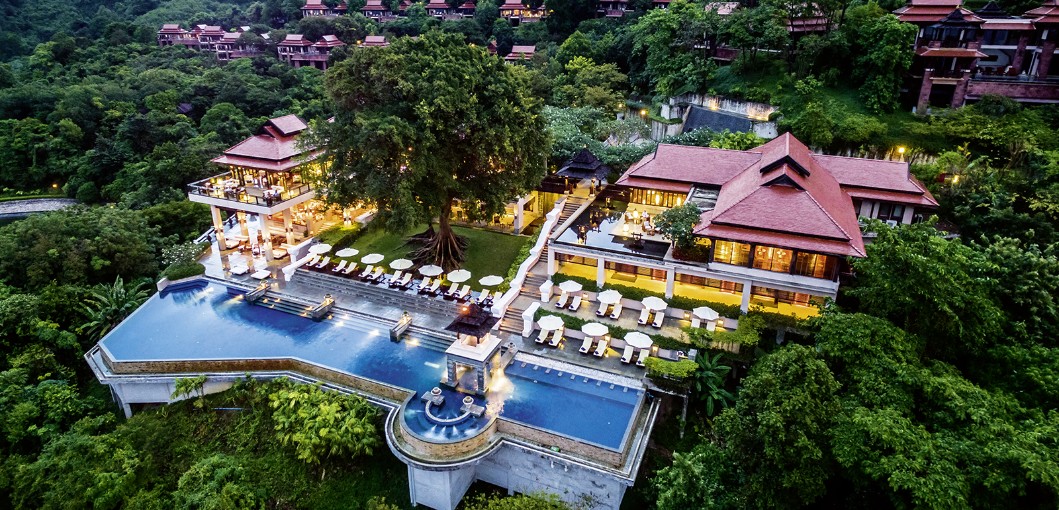 Room service food, like all of Pimalai's cuisine, is solid; the papaya salad comes fresh, the tropical fruit platter varied. I order this repeatedly at the end of a long day, throwing open floor-to-ceiling windows to catch the breeze. There's a soul-food beauty in it.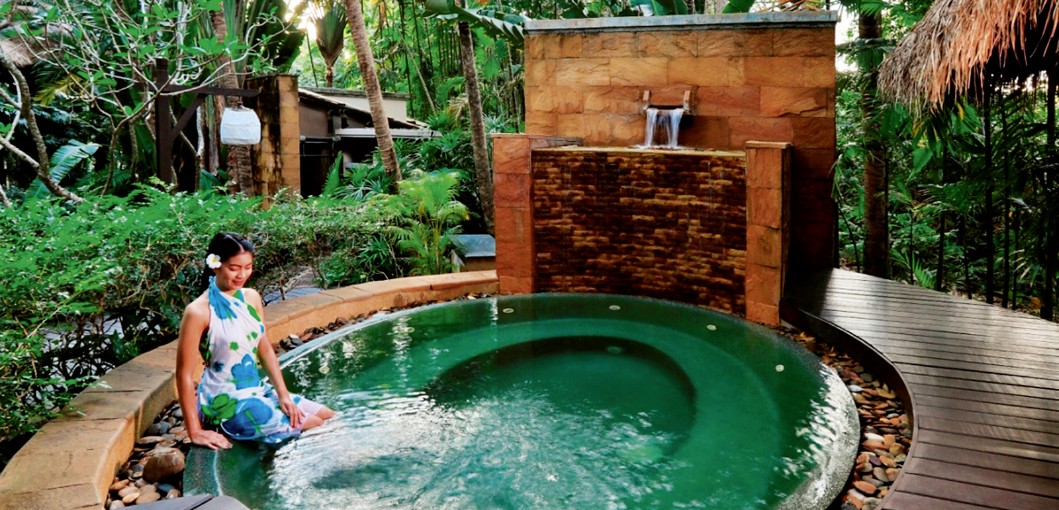 It all makes me think of Chef Menard's words: "None of this is artificial, and that's what's so interesting here. The luxury comes from the peacefulness of the place. If you need something, you have it right away. If you don't, you can just enjoy the moment, the sunrise, the sunset… And that," he says with a smile, "that is just priceless."