An urban retreat that recalibrates our understanding of a desert oasis, Desert Palm Resort and Hotel has remained one of the UAE's premier resorts for an entire decade. We explored the expansive, equine-focussed facility and discovered a truly verdant polo paradise – close enough for convenience and distant enough for serene immersion.
The feeling of distance and seclusion right on your doorstep... it seems too good to be true, or completely impossible – but that's until you visit Desert Palm Dubai. This avant-garde Arabian destination is a mere 15-minute drive from Downtown Dubai, but has the effect of transporting you far beyond the emirate, to a place that feels a continent away.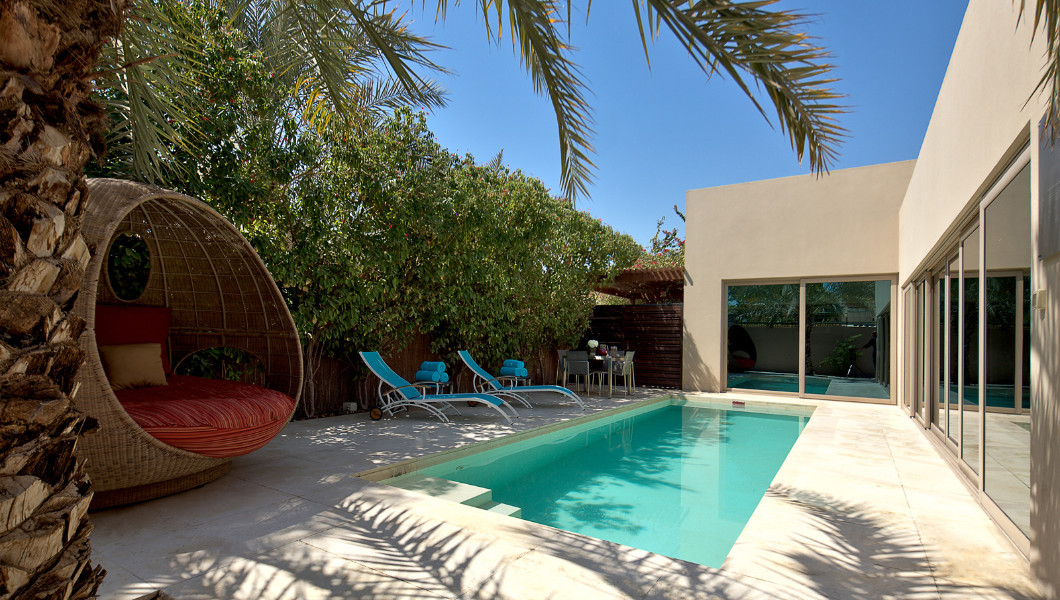 Perhaps that's because the resort's famed polo grounds are reminiscent of a Latin American ranch, where Argentinian polo players strut on ponies and swing their mallets on finely manicured fields. Those pristine, sporting paddocks make up a significant portion of the 160-acre polo estate, along with the riding school, private residences and countless stables that surround the 38-key urban oasis on the outskirts of the city.
The resort's open design extends from the main building, where the Al Fresco Terrace peers out onto the primary polo field, to the avenues of spacious one and two-bed villas that offers complete comfort and privacy. The luxuriously furnished abodes are decked out in rich woods, with lux amenities, plush bedspreads and – most notably – private pools, lined with sundecks and sunbeds, as well as an outdoor dining area and rainfall shower.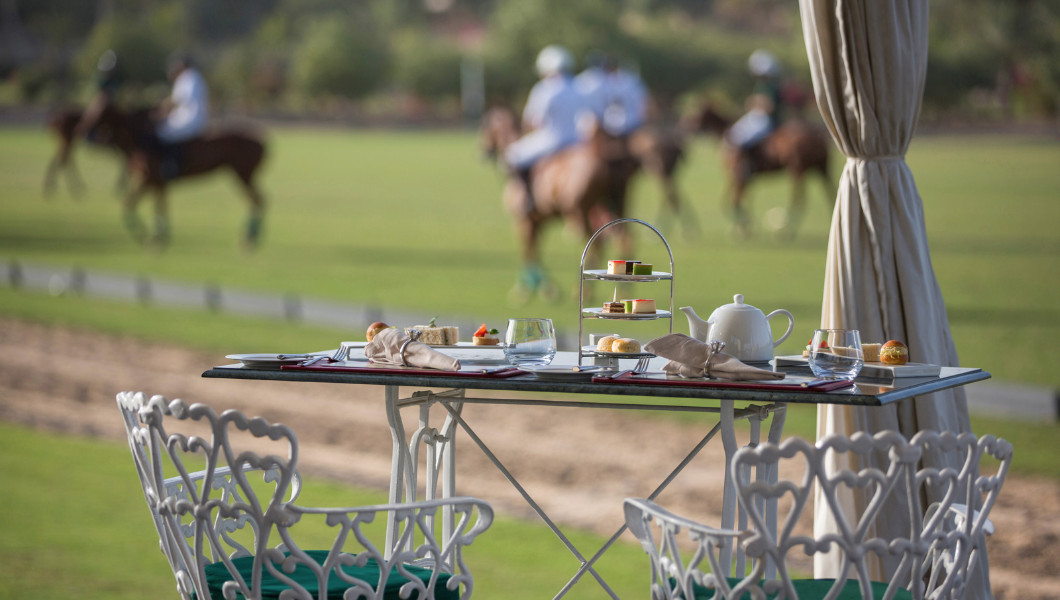 The sequestered villas are the ideal choice for family holidays, intimate retreats, and even tranquil time away with friends. Guests even enjoy memorable mealtimes away from the hotel's exquisite dining venues and request an outdoor villa barbeque, hosted by a dedicated chef. The accommodation options also include the choice of pool villas, polo pool villas, or full-fledged pool residences.
If money is no object – and we are in the Gulf after all – then the resort also offers the decadent and impeccable Villa Layali, a modern Moroccan palace, complete with an exclusive courtyard, swimming pool, and terraces with an unrivalled view of the championship polo field and its chukkas. Styled by award-winning designer Isabelle Miaja, the 845-square metre villa boasts a private entrance, stone courtyard, fountains and waterfalls.
---
UAE RESIDENCE GETAWAY
Guests who reside in the UAE can find serenity at Desert Palm Dubai this Ramadan with a discount of 50% on a one-night stay in a suite or villa – with 15% off restaurants and spa treatments. Residents of other countries will receive 35% discount on their stay.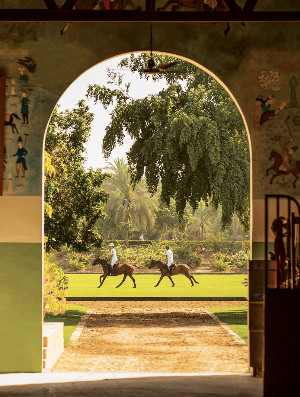 ---
The Great Room of the palatial residence, with its solid oak floor and long marble table, are ideal for a lavish, stately dinner, prepared by your private chef, but you might prefer the vibes and aromas of Desert Palm's signature restaurant RARE, an oak-fired grill connected to the aforementioned terrace where the Dubai skyline (on clear-sky days) is visible in the distance.
The dining venue vaunts hand-selected ingredients combined with artisanal precision for indulgent cuts of chargrilled meats and fresh seafood, expertly paired with grapes from the extensive Wine Spectator-awarded cellar, with a little help from the on-site sommelier. The breezy social setting has various touches of class, from the onyx chef bench to plush sofas of the al fresco area, to seating by the show kitchen, all accessible during the weekly Friday Vintage brunch, and neatly complementing other dining venues, such as Epicure and The Polo Bar.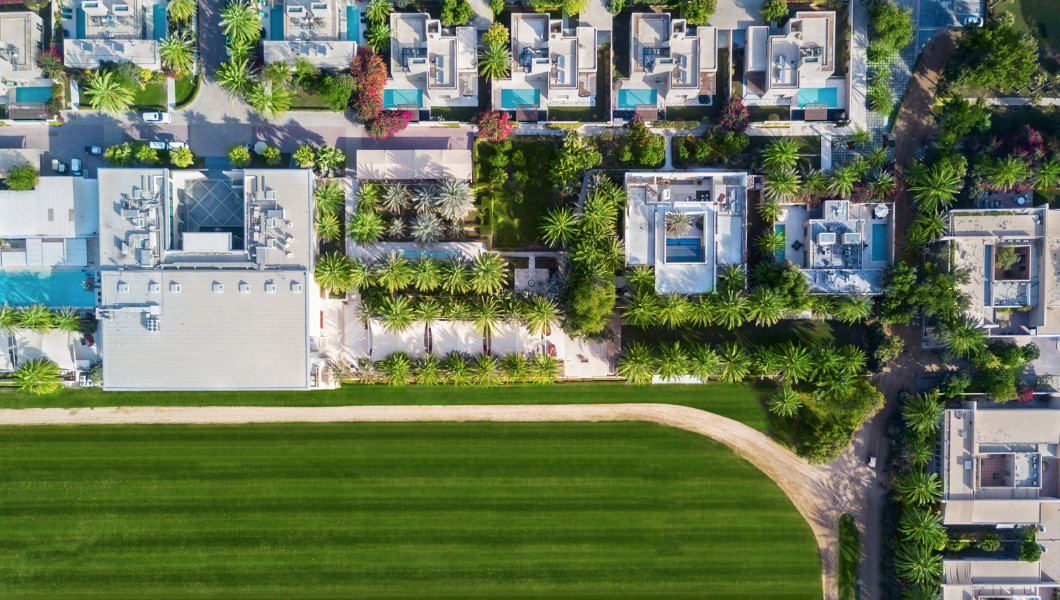 Eat till you're full and then recover at the recently rebranded Samāna Spa, a sanctuary of wellness where an enticing menu of massages and signature therapies await. Each treatment is focused on tailored experiences and organic solutions allowing your body, mind and soul to enter a state of tranquillity, aided by the organic aromatherapy bar, facials and detoxifying seaweed treatment experiences, sure to leave you rejuvenated and restored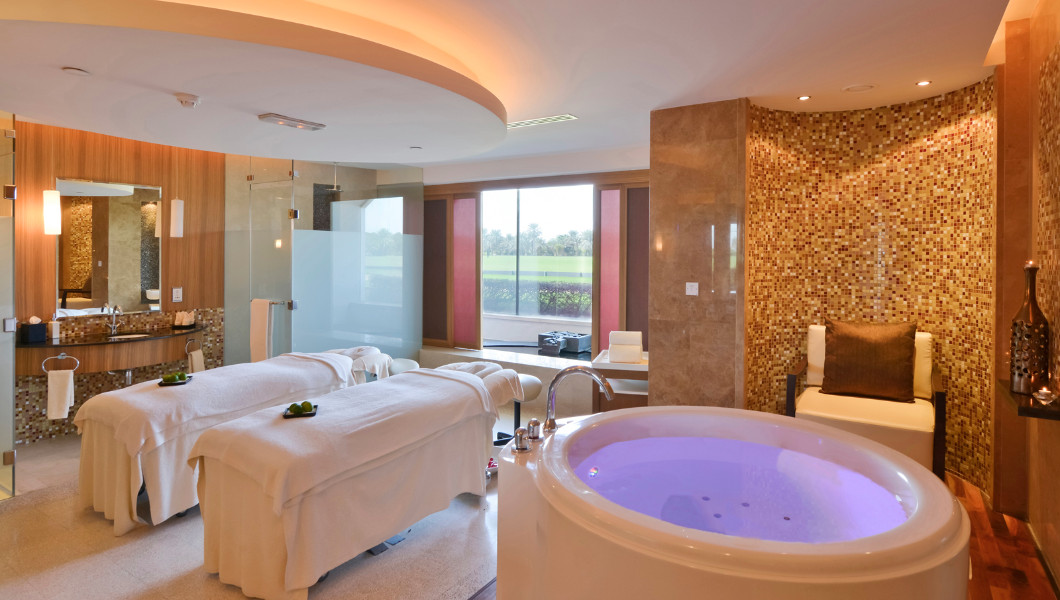 For those wanting an even more indulgent detox, the spa also offers half or even full-day experiences, designed to allow you to focus on your wellbeing and relaxation. You can also choose from a pre-blended selection of essential massage oils or create a bespoke combination of massage and essential oils with your therapist at Samāna's aromatherapy bar. But even if you don't book a spa appointment, your time at Desert Palm is sure to leave you feeling revitalised and replenished.