The first phase of a major makeover at The Ritz-Carlton New York, Central Park has been completed. The project has been labelled a "reawakening", owing to the refreshing New York style they're bringing to the space. The award-winning hotel announced its improvement plans in the latter half of 2018, and it now has revamped suites as well as the new Club Lounge and La Prairie Spa. The second phase, which will focus on upgrading its lobby, bar and restaurant is set to begin before summer.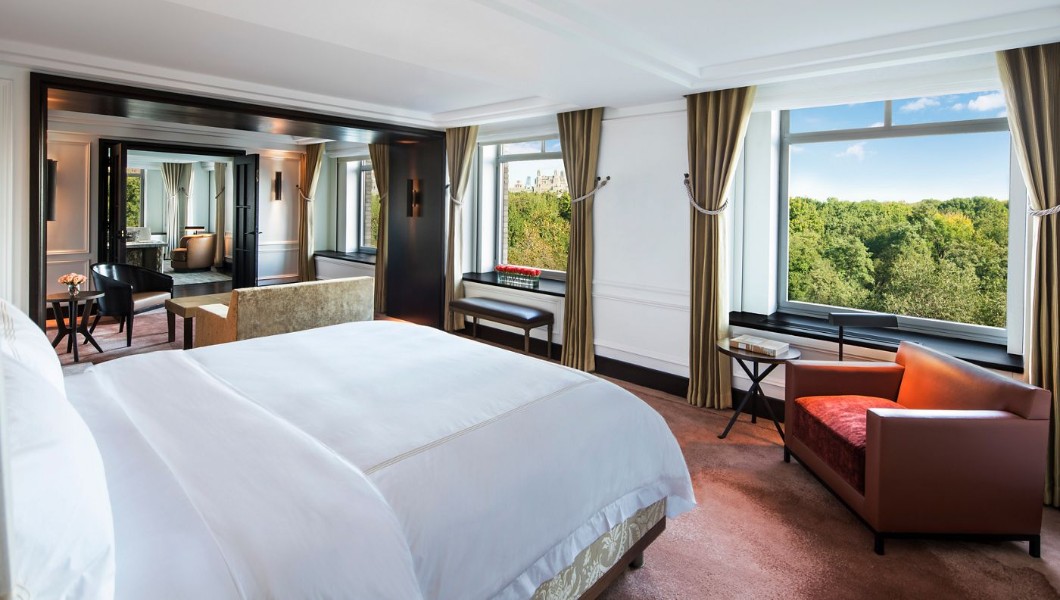 All of the 47 suites incorporate decor reflecting this new design style, and the hotel's five refurbished Specialty Suites each welcomes its guests to their very own pied-à-terre. Each suite is arranged in a variety of ways, showcasing a different aspect of the city. The Premier Park View Suite gives guests a bird's eye view of Central Park's treetops, while the Avenue View Suite showcases the hustle and bustle of the busy Manhattan streets below.
The crown jewels of the hotel's reawakening, however, are the two newly added Legendary Suites. The opulent rooms reimagine Manhattan penthouses by giving them a modern twist. The Presidential Suite is an eight-floor apartment with a floor area of 1,750 square feet, while the Royal Suite is a nine-floor apartment of the same size. It boasts a spacious layout with panoramic views, and multiple living rooms ideal for entertaining guests. Each suite has a complementary bespoke bar that features locally produced beverages like single-barrel bourbon from Kings County Distillery, the oldest whiskey distillery in NYC.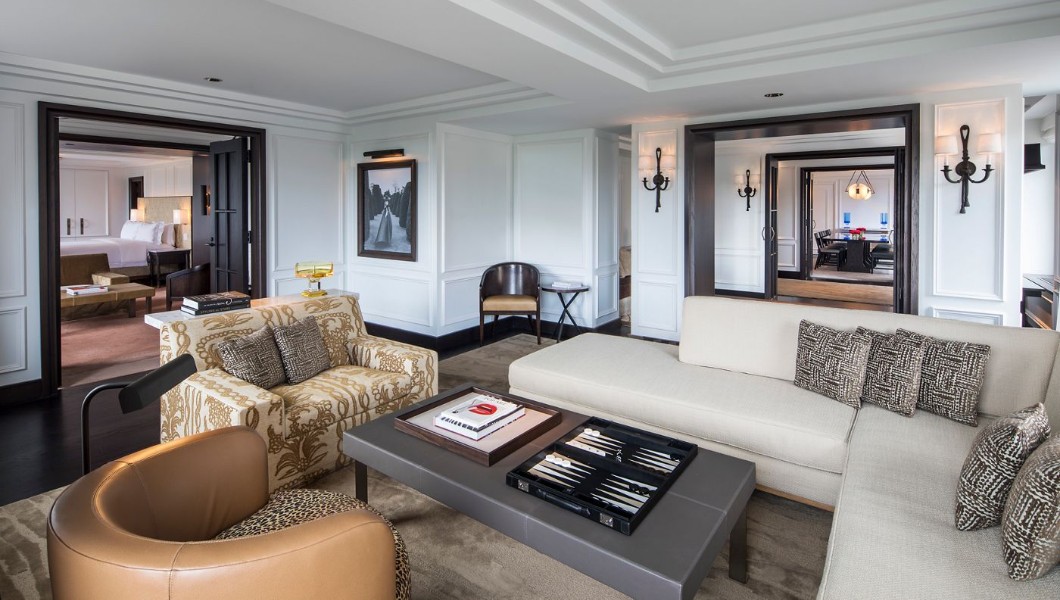 The price of staying in the Royal Suite is $40,000 a night. Aside from bespoke furnishings and butler service, you also get perks like $250 credit in the 'Swiss-caliber' spa and even a telescope for viewing the nature-filled scenery of Central Park.
For such as lofty fee, guests will feel more like they are staying in a lavish house than a hotel room. The Legendary Suites add a total of 29,750 square feet of space to the hotel, and with their specifications, they look more like new homes instead of the result of extensive renovations. The city's Department of Buildings has clear regulations that determine when a renovation is classed as a new development, and Yoreevo notes that it can be defined by how much floor space was added. It's a case-by-case basis, but with additions this grand, it wouldn't be surprising if the Ritz-Carlton had to engage in lengthy negotiations with the local government. Plus, this is just the first phase, so guests are yet to see the full scale of the project.
Everyone's looking forward to what Ritz-Carlton New York has to offer once all the renovations are completed. This facelift reminds us that even timeless hotels like the Ritz strive to keep up with the latest contemporary styles of the Big Apple.