The five-star Fairmont Ajman offers an unrivalled getaway with a full weekend-long itinerary, from decadent brunching experiences to renowned beach and leisure facilities, best enjoyed from a superior private Oasis Cabana – and families can either join their kids for a range of fun water sports or drop them at the world-class kid's club for a much needed moment of bliss.
Speaking of bliss... why not elevate the experience to a stunning Ocean View suite, with more space to play, eat and relax? You'll receive a cool 20% off, as well as a complimentary in-room breakfast each morning and a 4pm check-out time – that's an entire afternoon at the beach. The Suite Moments package is available until March 31 if you prepay at booking. Just get in touch for availability and terms and conditions.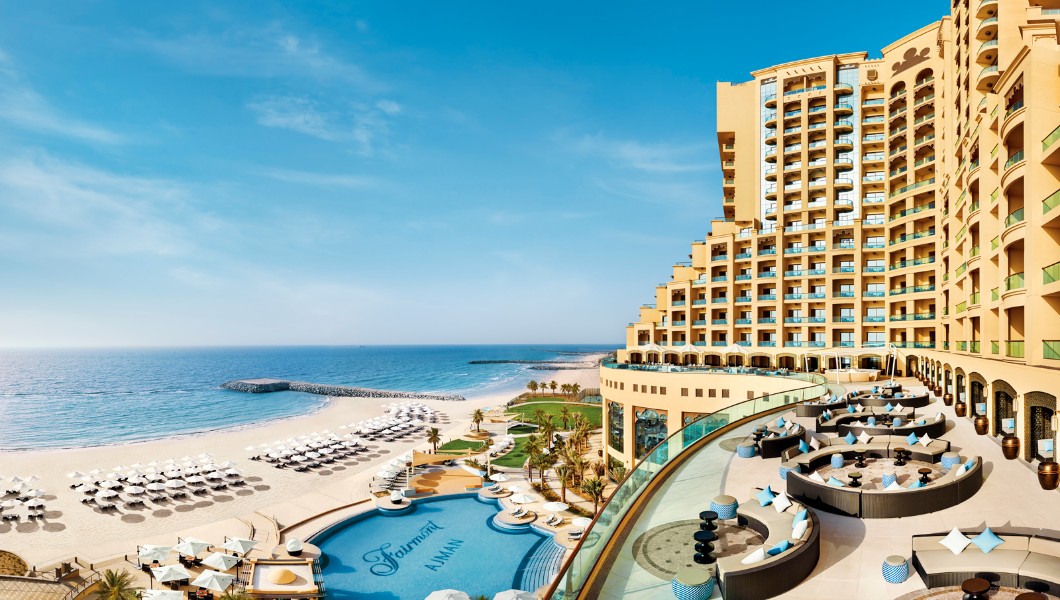 If you want nothing but the best (and who wouldn't?) then book either one of just two Penthouse suites, perched on the top floors of the hotel and spanning more than 500 square metres and flooded with natural light thanks to the expansive floor-to-ceiling windows along the perimeter. The two-storey accommodations offer discrete living area, dining room, kitchen and an entertainment space, with a range of bespoke bathroom amenities from Le Labo.
Once you've checked in and freshened up, the hotel's Friday brunch experience is the best way to get into the staycation mood, with the culinary brigade at Spectrum ready to take you on a gastronomic journey – with cuisine ranging from home-style Indian to sizzling Mexican tacos and the most decadent dessert layout for miles around. Fans of Turkish cuisine are also in luck, with Kiyi, one of the resort's most beloved signature restaurants and one of Ajman's true culinary gems.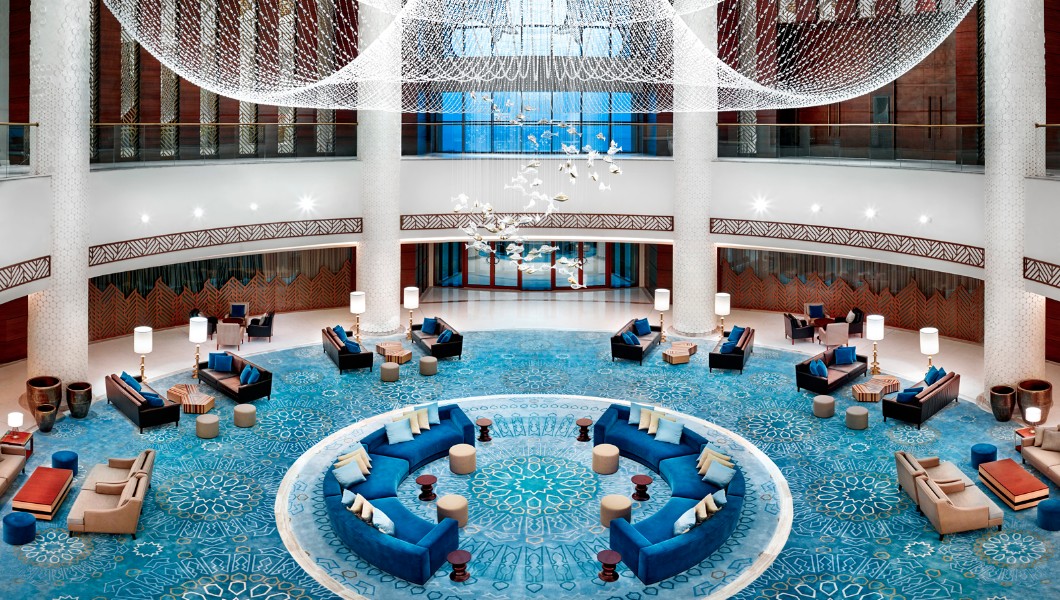 To continue the intimate experience, head to Badr Sunset Lounge on the first floor to enjoy views of the Arabian Gulf, then wrap up your evening at the XOLO Cocktail Bar for some naturally infused spirits and over 20 flavours of shisha to mix and match. Either way, you'll certainly feel ready to unwind at Nine Degrees Spa, boasting a wide range of wellness, rejuvenation and beauty therapies inspired by the cultures of the East.
Fairmont Ajman is also the ideal escape for golfing couples, with guaranteed tee times at the stunning Jack Niklaus-designed Al Zorah Golf Club, just 15 minutes from the hotel. Even if golf is not your fairway to heaven, a host of local attractions await, such as the Ajman National Museum, Sheikh Zayed Ajman Mosque and local 18th-century fort, offering a dose of historical indulgence, along with the nearby dhow yard – an enduring remnant of the area's seafaring heritage.
---
Brought to you by Destinations of the World News and Fairmont Ajman