Stunning new plans have been unveiled for what a surprising and innovative eco resort in the heart of the UAE desert. The Oasis Eco Resort is scheduled to be built around a natural spring, roughly 200km from Abu Dhabi in the Liwa area. The new 84-suite resort could be completed by 2020 and would include a small farm with irrigated crops, fish farming and a nature reserve.

The company backing the project is Dubai-based Eco Resort Group but the team responsible for the designs is part of Baharash Architecture. In addition to the luxury suites, the firm has incorporated a fitness centre and an outdoor terrace looking out onto the spring and surrounding dunes. The buildings have been designed to be extremely low, maximising visibility of the surrounding sand dunes, which stretch for miles in every direction.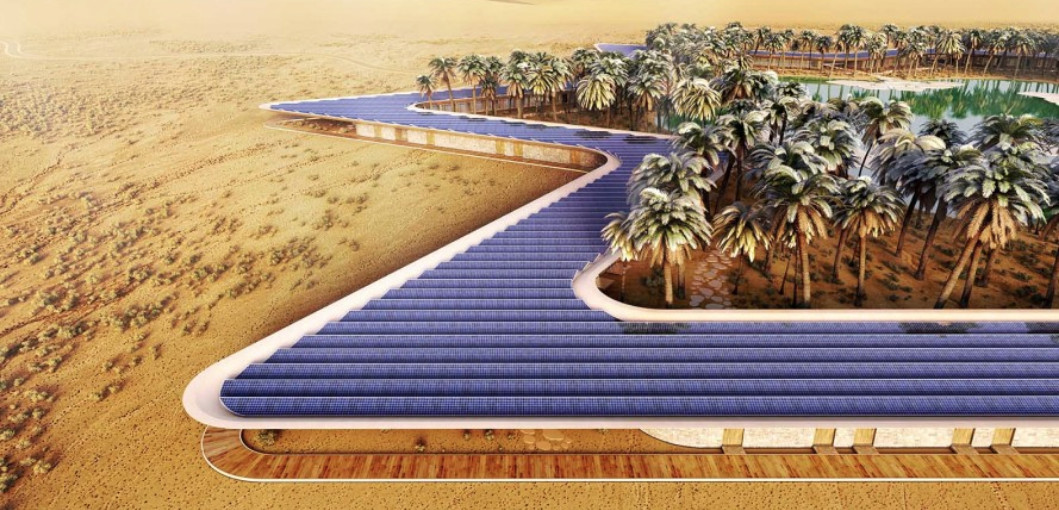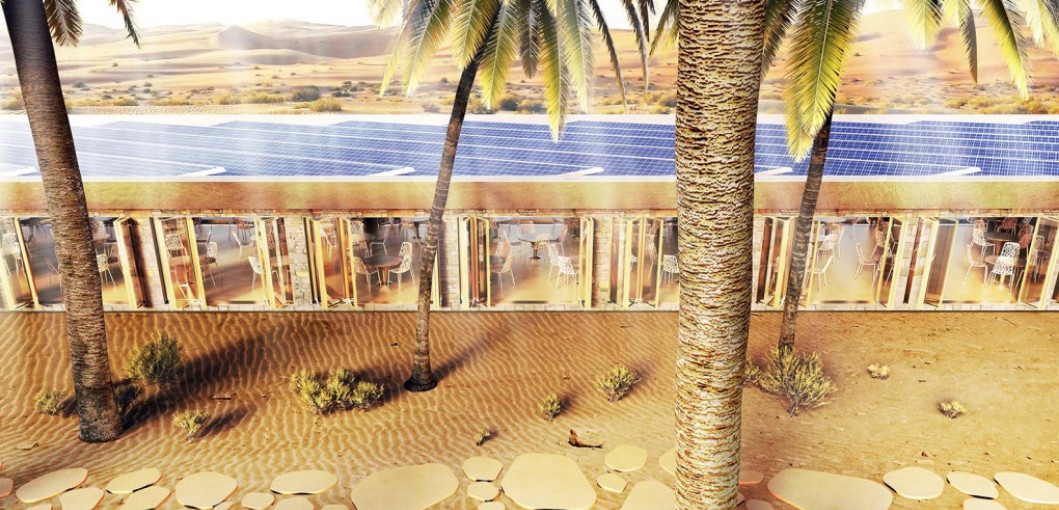 The restaurant and bar will serve meals and refreshments made with organic ingredients grown on site and indigenous delicacies will be served up, along with organic international cuisine. There's also an opportunity to dine among the dunes, by the spring, or within the privacy of your own suite. Guests will also be encouraged forage for organic produce from on-site allotments or catch fish from the spring – all with the help of one of the resort's chefs, who can incorporate the ingredients into a meal.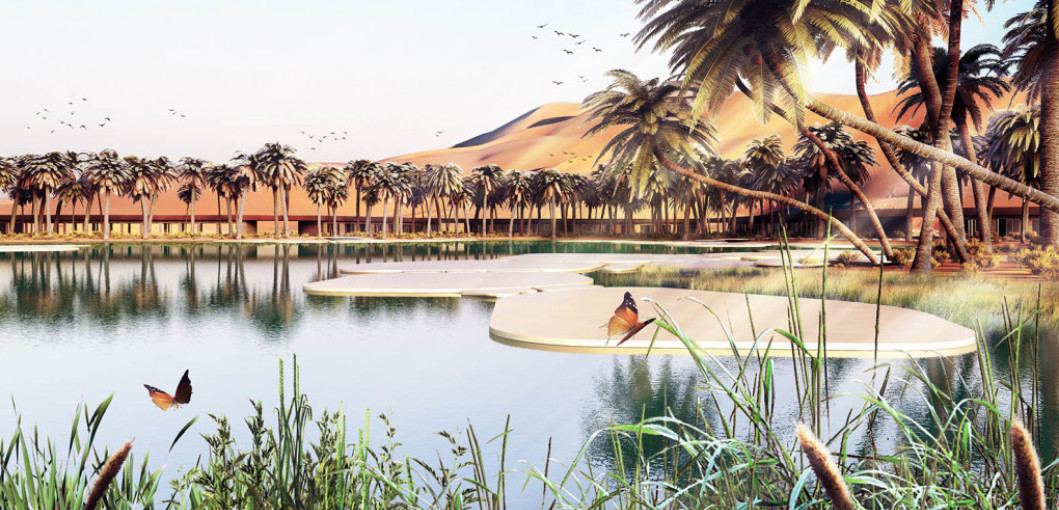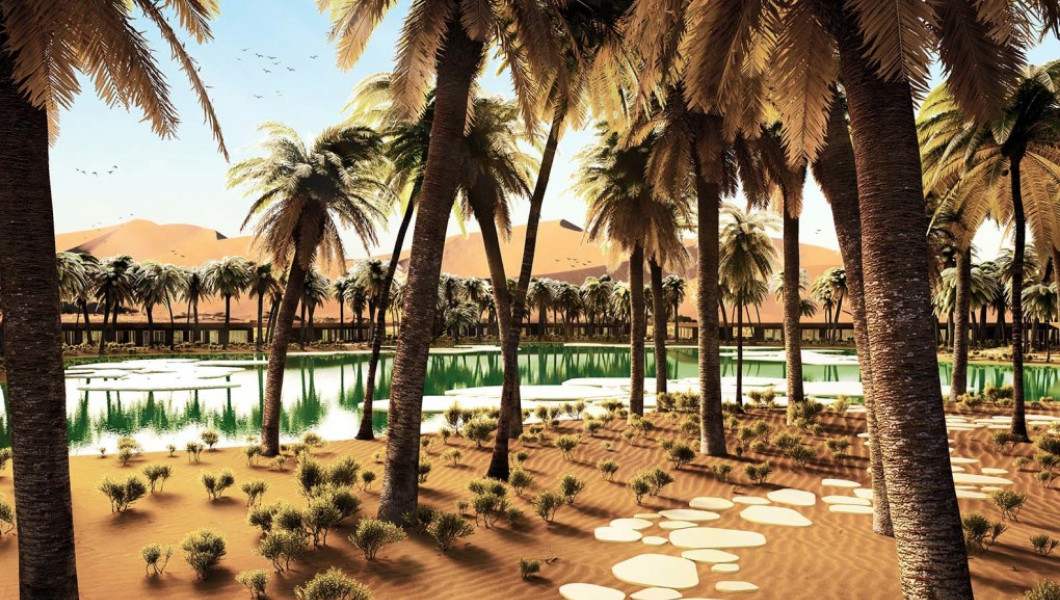 The architectural firm found that the groundwater could be extracted using a deep well, which gave them an opportunity to create a story around the centuries-old spring, which was of critical importance to Bedouins for trade and transportation routes. The spring will now be used for crop irrigation and recreation, also providing a natural habitat for various flora and fauna. The resort will also include a business and research facility, as well as a full spa that uses organic ingredients. All spaces are equipped with smart glass windows, which offer instant privacy at a flick of a switch.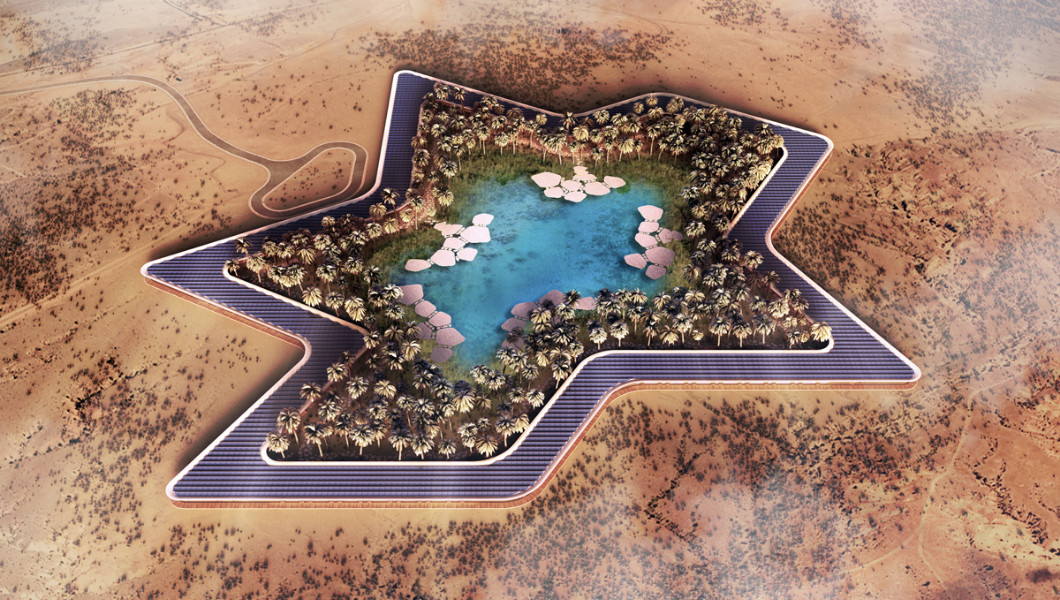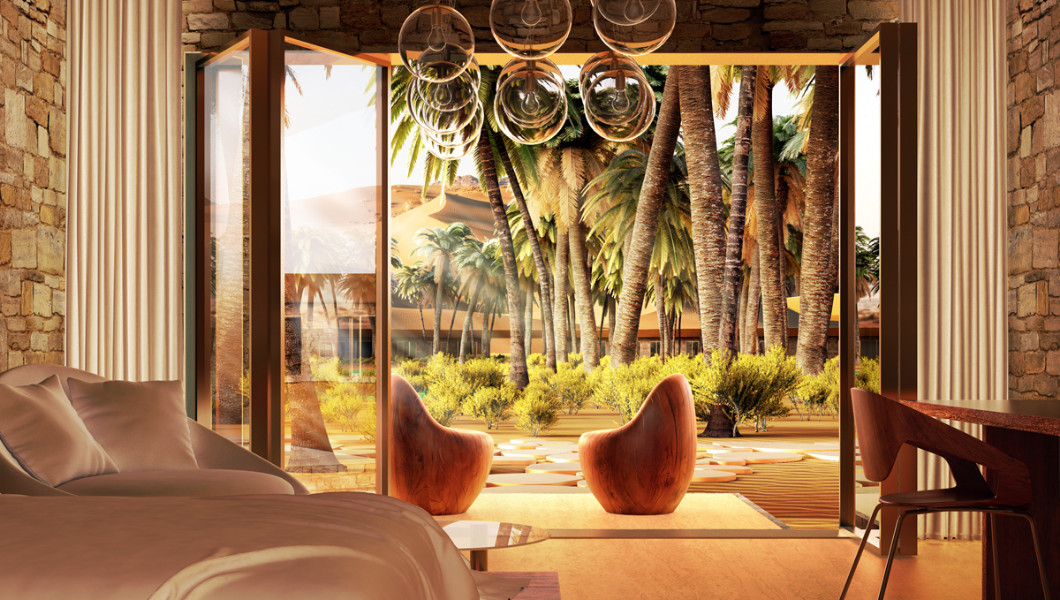 Some of the environmental benefits include recycling wastewater on site for irrigation, onsite waste management, the enforcement of a zero emission zone and 157,000 square feet of solar panels. The ribbon-like roof is also designed to maximise the area for solar panels, and the resort will also employ wildlife biologists and conservation staff.

Some of the key features include:- 157,000 square feet of solar panels, which will provide all the energy needs- Water extracted from ground and used for the resort- Waste water is treated onsite and recycled for irrigation- The resort will also employ wildlife biologists and conservation staff- Other key features include a zero-emission zone and onsite waste management