The latest five-star hotel to debut in Vietnam will be The Reverie Saigon, once it opens its doors September 1. The 286-room property is located within the 39-storey Times Square building in the heart of Ho Chi Minh City's District 1, promising panoramic views of the city and Saigon River
The Leading Hotels of the World property is themed on "Italian extravagance", with rooms and suites dressed by Italian decorators. The design team has had plenty of time to work, however, since the hotel has been in the works for a total of seven years.
That was plenty of time to create a seventh heaven, according to the hotel's GM, Herbert Laubichler-Pichler. "With this hotel, we have tried to create an experience of accommodation that is so singular, so splendid and so unexpected in the one-time Pearl of the Orient that the hotel becomes a place that stays with guests long after they've checked-out," he explained.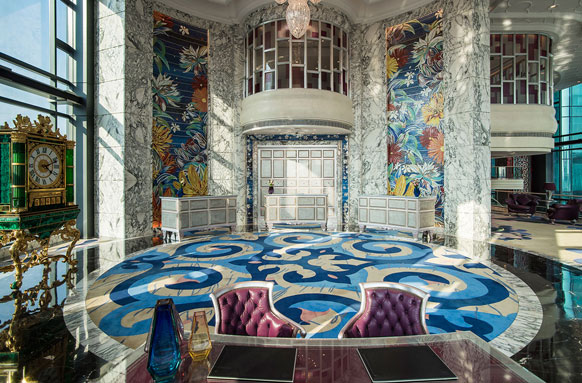 The hotel contains three restaurants, serving Chinese, Italian and French cuisine, plus a ground-floor venue; The Long @ Times Square. The ground-floor café has a 48-metre bar counter that vaults the distance between Dong Khoi Street and Nguyen Hue Boulevard, two of the city's most trendiest spots.
Other facilities include a 1,200m² spa with 10 treatment rooms and a beauty salon, a large gym with Technogym apparatus, a swimming pool, outdoor Jacuzzis and indoor steam rooms and saunas. If guests want to even venture out of their suites (which range up to 3,369 square feet) then the location is in itself a draw. The downtown Ho Chi Minh City property boasts the historic Lam Son Square, City Hall and the banks of the Saigon River within its locale.
To make a stay all-the-more memorable, five luxury hotels have teamed up to offer the most lavish holiday package in Vietnam – Quintessentially Vietnam. Costing US $19,358, the holiday includes Bentley and Rolls-Royce transfers, painted portraits and two nights aboard one of Paradise Cruises' four Paradise Peak vessels, where you can ply the waters of Halong Bay.