Framed by majestic mountains, with charming villages nestled along the shores of Lake Lugano and a Mediterranean climate, it's a tranquil and elegant destination just 30 minutes from Lake Como and a one-and-a-half hour drive from Milan, where la dolce vita meets Swiss quality.
After all, where else can you admire beautiful mountains while comfortably sitting at an elegant outdoor café, gaze at the most exclusive private residences from a boat ride on Lake Lugano, or enjoy an outstanding meal in a grotto, one of the typical restaurants found only in this region – free and unbothered by the summer crowds?
Lugano is also home to prestigious Ticino Hotels Group which has an exclusive collection of hotels on Lake Lugano, each with their own character and style, and ideal for travellers seeking authenticity and elegance.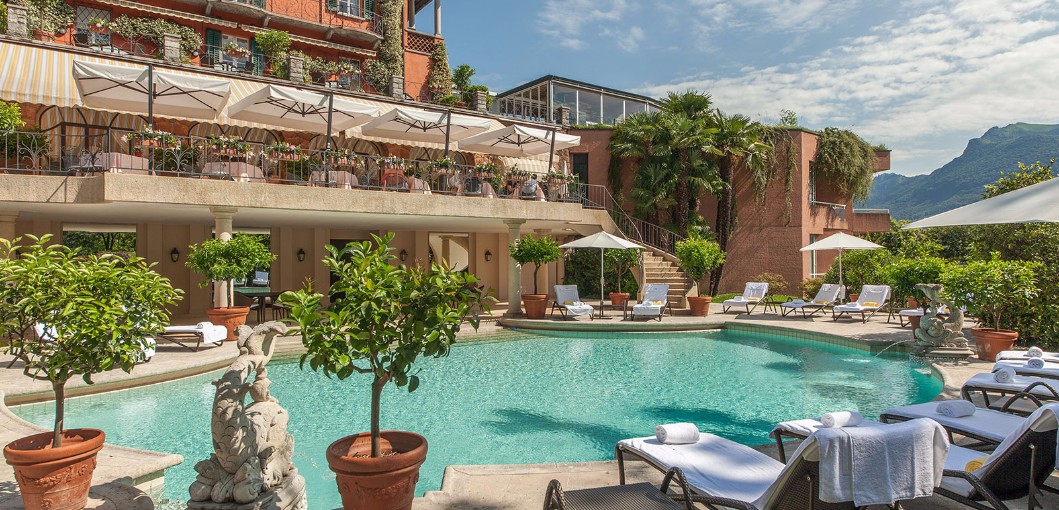 Imagine staying in the former private home of German Emperor Wilhelm's brother-in-law? It's an evocative proposition, and one that is a reality at Villa Principe Leopoldo, a stately private villa located on a picturesque promontory called the Collina d'Oro (Golden Hill), that lives up to its luxurious name. Every inch of the property exudes aristocratic splendour, with 37 elegant suites with marble finishes and fine furnishings, and glorious terraces overlooking flower-filled grounds or the lake. The views will steal your breath away, and as a Relais & Chateaux member, so will the cuisine of Dario Ranza, the multi-award-winning chef with 17 Gault Millau points.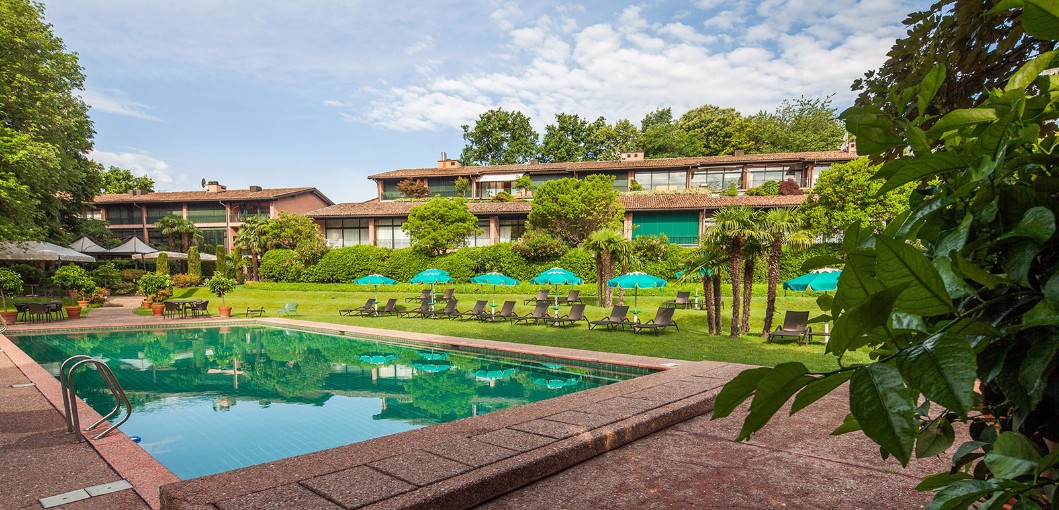 Alongside Villa Principe Leopoldo, nestled among chestnut trees, pine trees, ferns and cypress trees, Park Hotel Principe is an exemplary choice for families and couples seeking less formality – but with no less emphasis on the details. The natural surrounds will awaken the spirit, while a workout at the gym, a hit on the tennis courts or a few laps in the outdoor swimming pool surrounded by verdant lawns, all just five minutes from downtown Lugano, will revitalise your body and mind.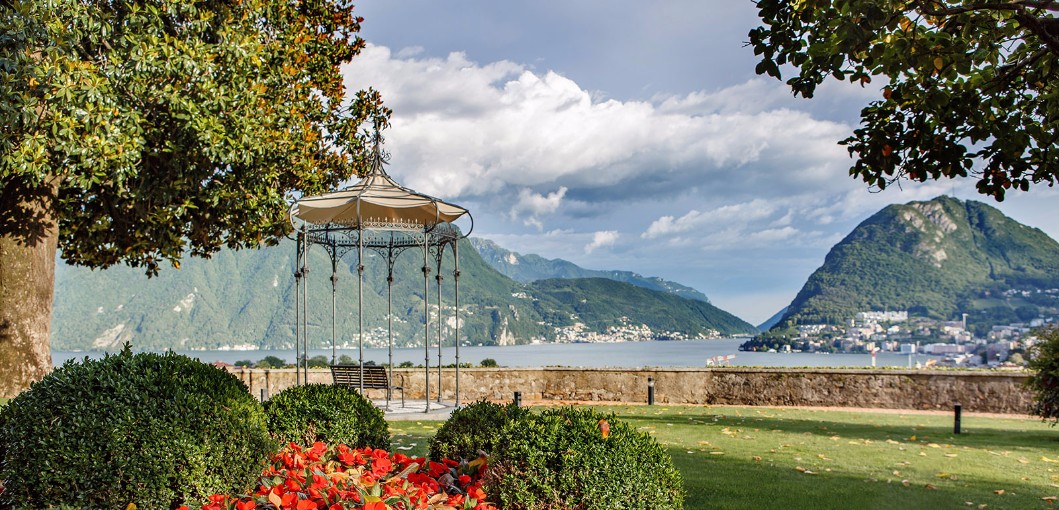 Also close to the centre of Lugano – with its historic buildings and new cultural centre, LAC Lugano Arte e Cultura – there's surely no more romantic view of the mountains, the city and its magnificent lake than from Villa Sassa Hotel, Residence & Spa, where guests are spoiled during their stay in one of 120 spacious and tastefully furnished units. Spend your days sunbathing by the pool, indulging at the 3,000-sqm wellness area and DOT.Spa – where treatments use products from from Cellcosmet, Cellmen and DOT cosmetics – or while away the time during sunset on the terrace at restaurant Ai Giardini di Sassa, gazing at the panorama with an aperitif in hand. There are more stupendous views from Kurhaus Cademario Hotel & Spa, which has 82 tastefully furnished rooms and suites, made more precious by their incomparable view of Lake Lugano or the gardens. Built in 1914 and lovingly restored, the pièce de résistance is the 2,200-sqm DOT.Spa, which integrates five geomantic elements that rule Earth: water, wood, fire, earth and metal, with immaculate facilities and treatments.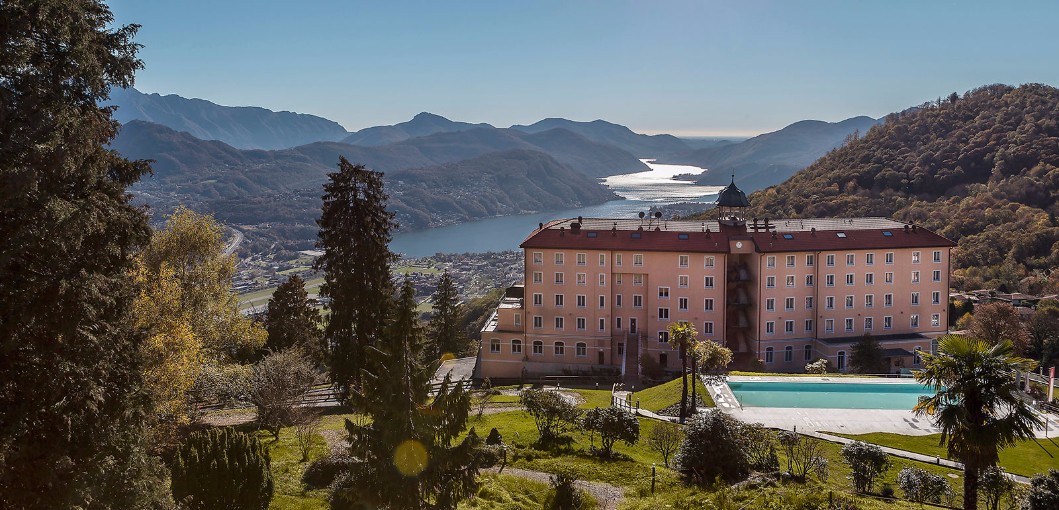 Make this European summer a Lugano one – strolling along the lakeside, toasting your loved one with an aperitif, exploring all that the enchanting region has to offer, and most importantly, creating memories to last a lifetime.
---
Stay:
Villa Principe Leopoldo
Park Hotel Principe
Kurhaus Cademario Hotel & Spa
Villa Sassa Hotel, Residence & Spa