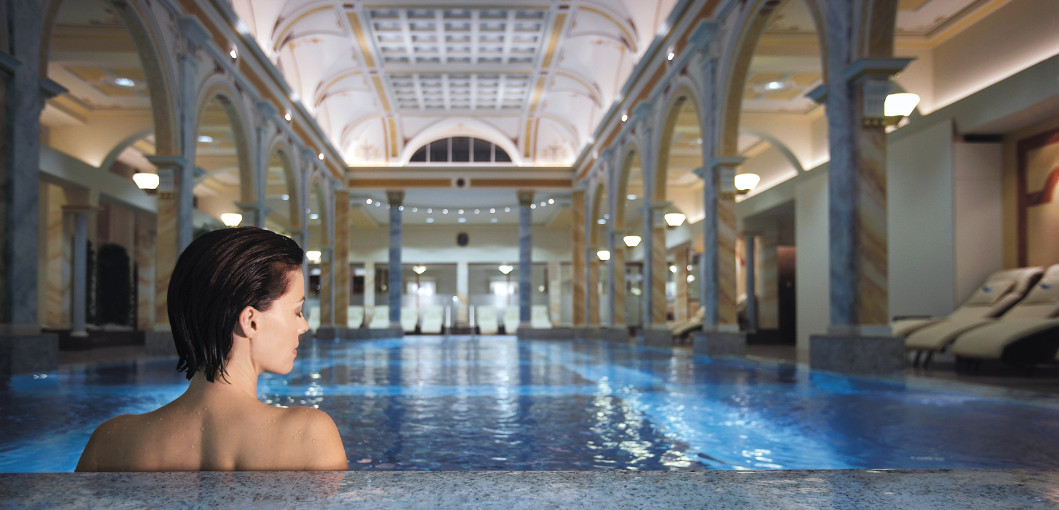 1. GRAND RESORT BAD RAGAZ, SWITZERLAND

Breathing in Switzerland's fresh Alpine air, this highly lauded well-being and medical-health resort is the place to better yourself amid grand European luxury. The expansive Medical Health Centre features 18 suites for inpatient procedures, which covers areas that include weight loss, dental care, sports medicine, reconstructive and aesthetic surgery and Chinese medicine. Focusing on overall well-being, over 70 doctors and therapists are available for individual procedures as well as holistic medical packages. While programmes such as the three-day Ladies' Check-up offer a whole-body analysis, suggestions for preventative care and the time to recharge, others are more targeted. The three-day Golf Check-up looks at golfers' musculoskeletal systems under the eye of the in-house golf physiotherapist, ensuring you continue to play not just at the top of your game, but that you also continue to play for as long as possible. There's also a PGA pro on hand to help improve your swing during training sessions.
Bernhard-Simonstrasse, Bad Ragaz, Switzerland
+41 81 303 30 11
www.resortragaz.ch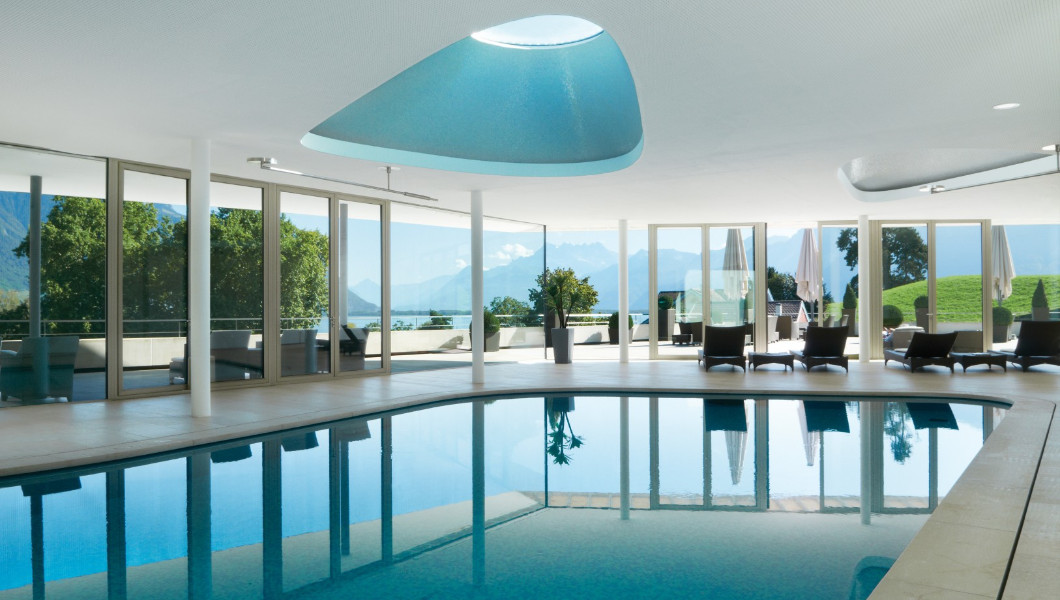 2. CLINIQUE LA PRAIRIE, SWITZERLAND

On the peaceful shores of Lake Léman, Clinique La Prairie dedicates itself to the battle of finding enduring youth and a superior quality of life. Specialising in revitalisation, mental wellness, sleep and weight management, among others, "the fine art of quality aging" is delivered though the best specialists, the latest research, and state-of-the-art technologies – and all with great discretion. Encouraging a harmonious existence, the resort's programmes offer lengthier stays with results that are intended to last for up to two years in some cases. The Revitalisation Programme, spanning six nights, follows a thorough itinerary of medical and dental check-ups that include x-rays, laboratory analyses and an ultrasound, as well as personalised advice from the aesthetic medicine and beauty centres, medical spa treatments, and fitness and aquagym classes. But if energy isn't your problem, and it's a refreshed look you're after, the six-day Beauty Programme sets guests up with a personal trainer, access to the fitness centre and classes, and a beautifying treatment to brighten, firm, tone or purify.
1815 Clarens-Montreux, Switzerland
+41 21 989 33 11
www.laprairie.ch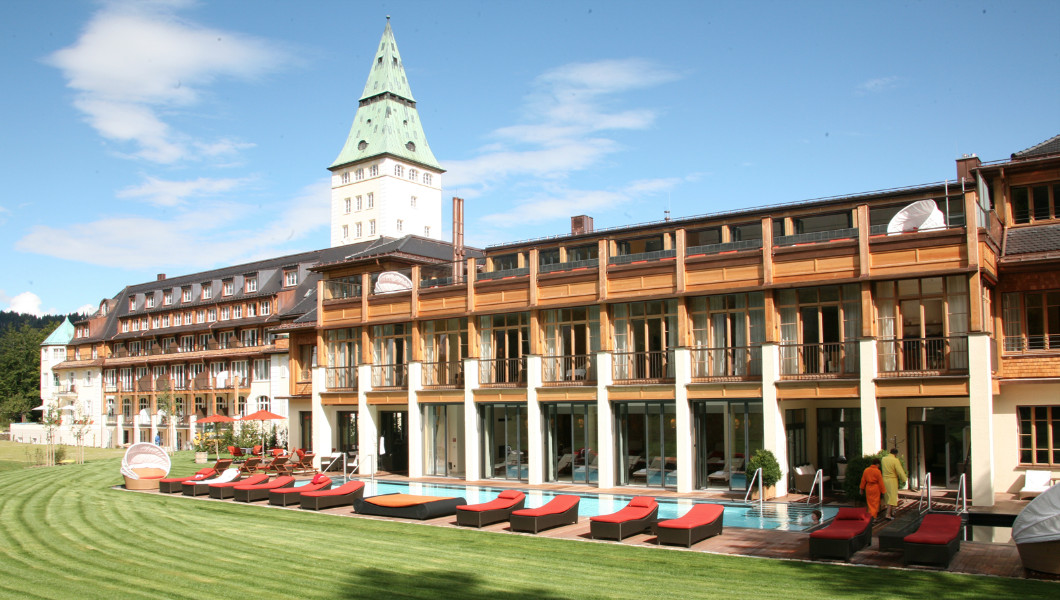 3. SCHLOSS ELMAU, GERMANY

Situated among the Bavarian Alps and neighbouring the magnificent fairy-tale castles of King Luwig II, you don't necessarily need to be setting off on a wellness journey to appreciate this retreat – regally palatial in its own right – but it would be remiss to overlook Schloss Elmau's acclaimed well-being offerings. The retreat is split into two separate spa hotels, and it's the traditional-looking Hideaway that guests should book into if looking for more than the usual luxe spa treatments (although not to worry – there are hammam, Ayurvedic and Thai indulgences aplenty). The physio treatments in particular are ideal for the medically minded guest, with treatments undertaken by expert manual therapists to treat bodily disorders to reduce pain and aid in movement. After surgeries, a manual lymph drainage is recommended to rouse the immune system, while those suffering from headaches, back pain and stress should book in a craniosacral therapy appointment that stimulates self-healing through a gentle, hands-on exploration of the head, neck and shoulders.
Elmau 2, Krün, Germany
+49 8823 180
www.schloss-elmau.de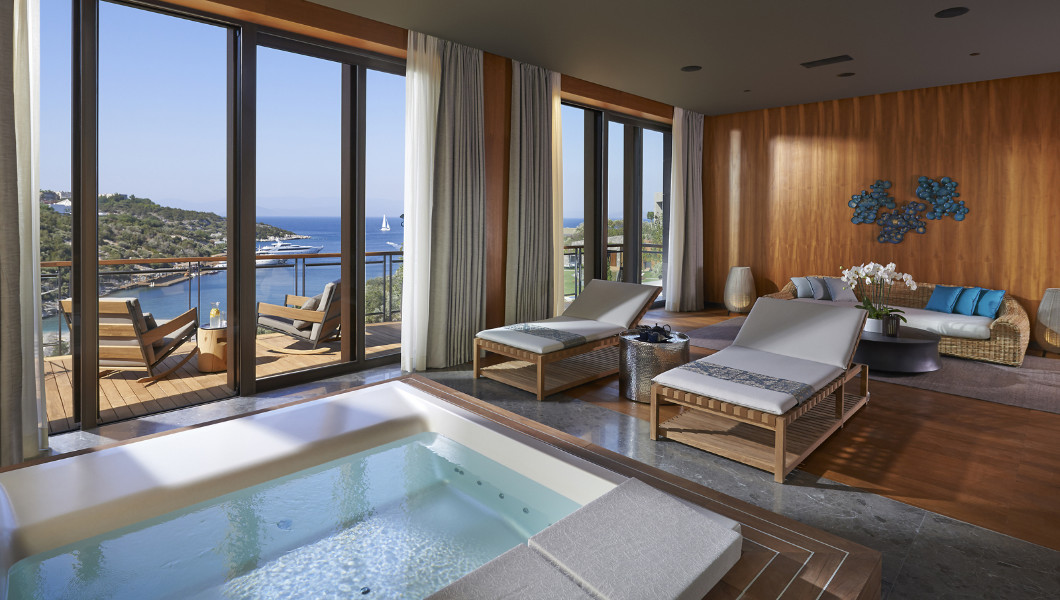 4. MAYO CLINIC AT MANDARIN ORIENTAL, BODRUM, TURKEY

Between its cuisine and its laid-back lifestyle, the Mediterranean is known as a destination for good health and happiness, and overlooking the azure Aegean Sea, Mandarin Oriental, Bodrum puts an extra focus on wellness by partnering with the Mayo Clinic Healthy Living Program. Hosting Mayo Clinic staff on-site, a holistic view of health is imparted through bespoke programmes and research-based therapies – not to mention complemented by healthy cuisine and wellness classes. Here, the Mayo Clinic's thorough experience uses evidence-based medicine and wellness coaches who create individual wellness plans for health-focused guests. From just 45 minutes to as many as five days, Mayo Clinic Healthy Living's offerings include Personal Resiliency Consultations to learn to better manage stress, and the one-day Wellness Escape, which includes a functional movement assessment, cardiovascular and strength-test assessments, a massage and a number of other activities to put you on the right path to health.
Cennet Koyu Çomça Bodrum, Turkey
+90 252 311 18 88
www.mandarinoriental.com/bodrum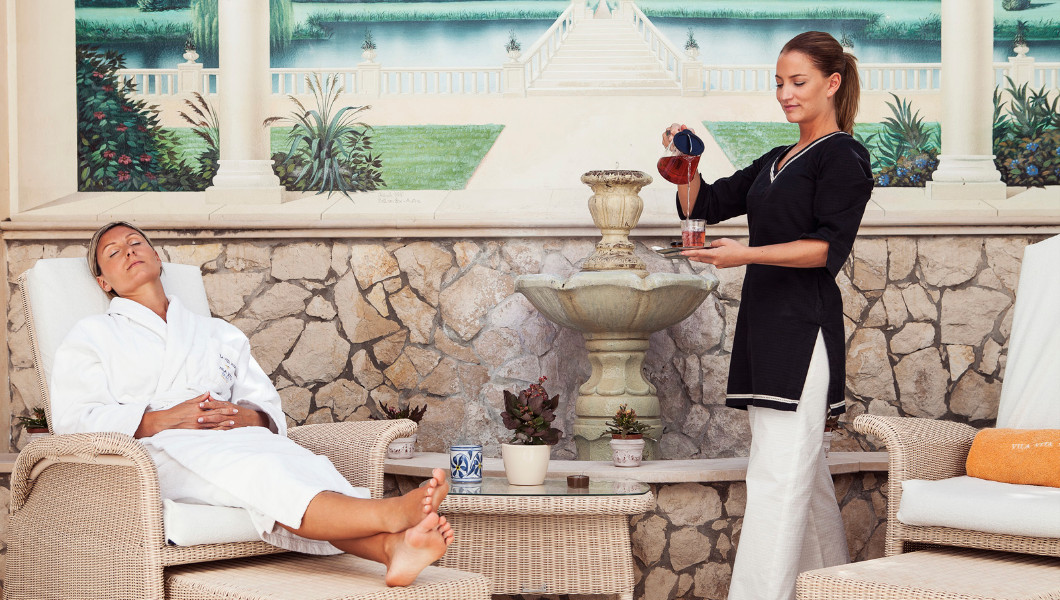 5. VILA VITA PARC, PORTUGAL

Having recently undergone a renovation across its sun-kissed seaside grounds and restaurants, guests arriving to achieve a little rejuvenation of their own will find themselves in good company. At the resort's HYPOXI-Studio – the only one of its kind in Portugal – guests can focus on shaping and toning their body to their liking with a moderate workout routine and nutrition plan. Each guest is given a personalised training plan created by VILA VITA's HYPOXI-Coach, which works to melt fat deposits, improve metabolism and blood circulation, and eliminate toxins – and just how often can you say you've left your holiday with your body in better shape than ever? Alongside HYPOXI's programmes, which can last up to a month, the VILA VITA Vital Spa offers a wealth of complementary treatments to reduce stress, beautify and focus on physiotherapy with osteopathy to improve the body's mobility and functioning as well as manual therapy specially tailored to each guest's needs.
Rua Anneliese Pohl, Portugal
+351 282 310 100
www.vilavitaparc.com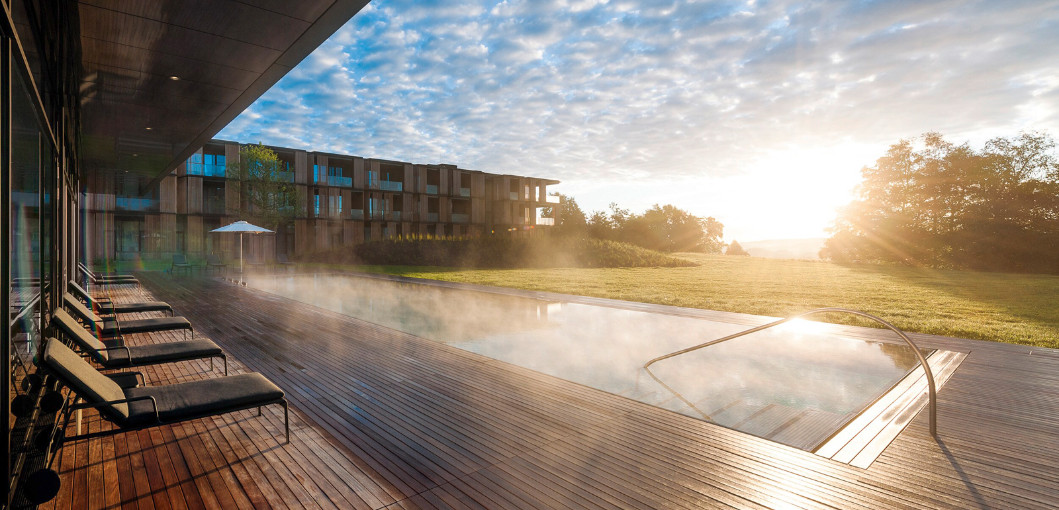 6. LANSERHOF TEGERNSEE, GERMANY

Lauded as one of Europe's top medical spas, this retreat nestled away on the shores of Bavaria's Tegern Lake draws wellness enthusiasts far and wide to experience the benefits of the individualised LANS Med Concept. With yoga retreats led by renowned masters, Modern Mayr Medicine diagnostics (natural holistic healing with cleansing), and private and tranquil spaces throughout the 21,000-sqm property, Lanserhof is well equipped to realise a shiny, new you upon check-out day. Lasting from one to two weeks (although the overall minimum stay is two weeks, and the recommended stay is three weeks), the LANS Med Basic programme comprises of bespoke health plans that may include medical examinations and check-ups, reflexology, detoxing, group therapies, relaxation training and medical on-call services. A vast menu of à la carte therapies covers any need that may be desired, with aesthetic and medical cosmetics, derma treatments for the face and body, varied detoxification options, and exercise and physical-therapy activities.
Marienstein/Waakirchen, Germany
+49 8022 18800
www.lanserhof.com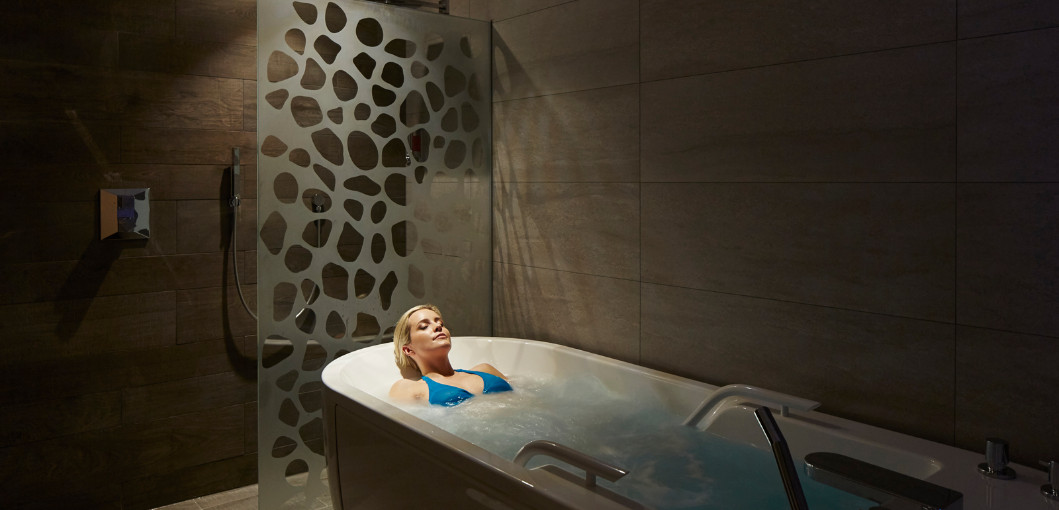 7. CHAMPNEYS TRING, UK

Dubbing itself "the UK's original health spa", Champneys has had ample time to perfect its mix of luxury and wellness. Boasting six day spas and four country spa resorts throughout the UK, the spa resort at Tring stands out as a leader in nurturing good health. Amid a vast swath of verdant parkland, the health spa is situated within the resort's stately old home, and welcomes as a refuge for holistic well-being. While indulgent pampering is a spa-menu staple, science and sports medicine have helped to hone a selection of detox and weight-loss programmes, medical treatments and sports-performance activities. Specialist retreats may focus on fitness (boot camp, anyone?), help control diabetes in day-to-day life or follow a programme to lead you down a path to more efficient sleeping. The holistic well-being menu of breaks even includes a two-night Luxury Mindfulness Retreat, which includes a two-night stay in the sumptuous country resort, mindfulness sessions with life-coach and healer Neil Seligman, healthy meals and a thalassotherapy treatment.
Chesham Rd., Hertfordshire, UK
+44 843 316 2222
www.champneys.com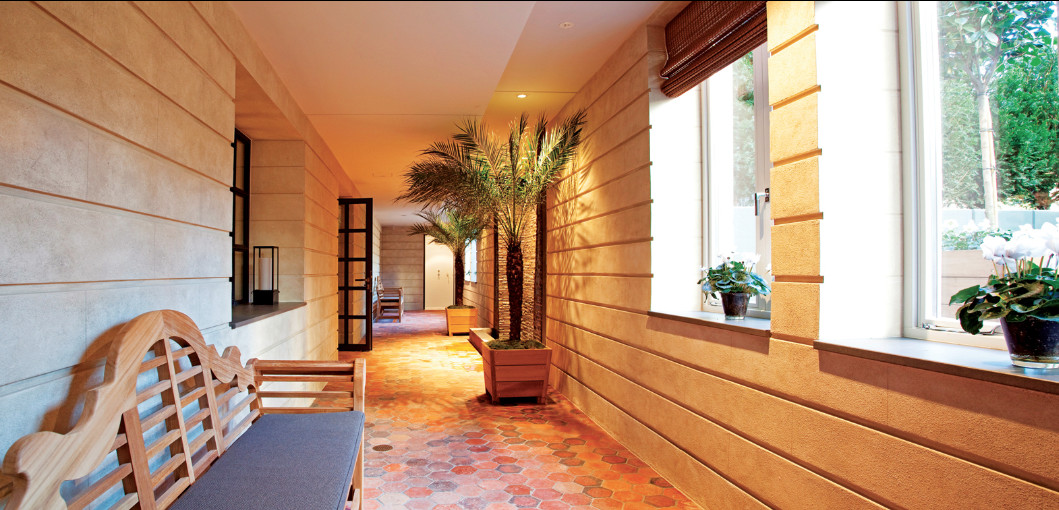 8. VILLA STÉPHANIE AT BRENNERS PARK-HOTEL & SPA, GERMANY

Entirely dedicated to health and wellness, Villa Stéphanie – located on the grounds of the grand Brenners Park-Hotel – offers the atmosphere of a private home with all of the facilities to be expected at one of the world's top health centres. Along with 15 guest rooms and suites, guests have a 500-sqm sauna, hammam and gym, sporting and a physio spa at their fingertips, as well as direct access to Haus Julius, a mansion dedicated to medical care. With men's and ladies' care, diabetes, sleep, detox and overall medical care covered in packages, an extensive Beauty in Perfect Balance regimen covers every area of achieving your ultimate personal beauty. Proportions are carefully studied in a meticulous consultation before botox and hyaluronic acid treatments complete a full-face programme of achieving perfection. From lip contouring and cheek augmentation to non-surgical nose corrections and eyebrow lifts, after just two to three hours, frown lines, crow's feet and any other niggling imperfections will be a thing of the past.
Baden-Baden, Germany
+49 7221 9000
www.brenners.com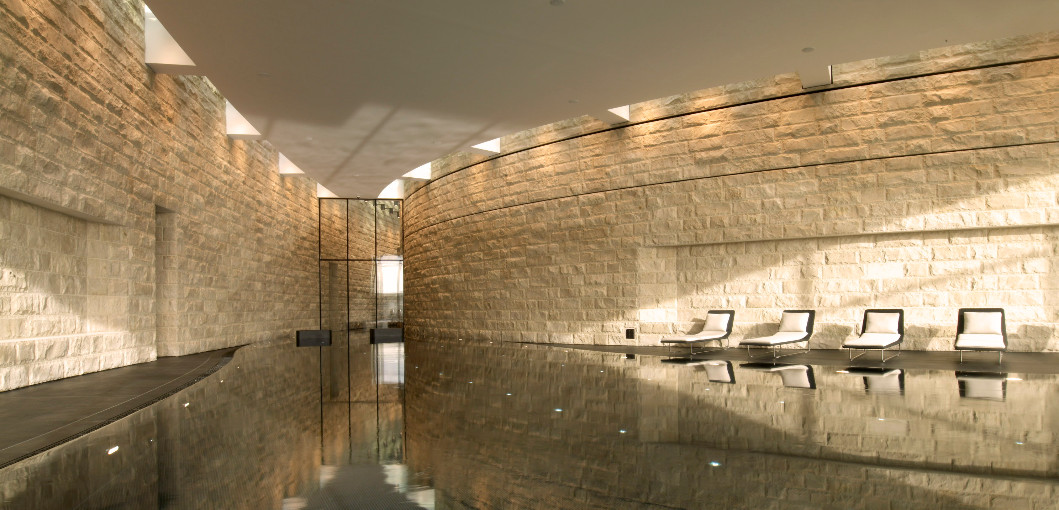 9. THE DOLDER GRAND, SWITZERLAND

The history of wellness within this building that looks pulled from a fairy tale is authentic; it first served as a "Curhaus" (a health spa), during the late 19th century. Today, the state-of-the-art, 4,000-sqm Dolder Grand Spa in the stately, elegant hotel, which has views over the Alps and Lake Zurich, makes it one of the premier spas in Switzerland. Set in one of the new wings designed by Lord Norman Foster is a truly exclusive wellness destination, with no less than 18 treatment rooms, private spa areas for women and men, and an aqua zone that features a 25-m swimming pool, aromatic steam baths, sunaburo tubs and medical-wellness facilities. Pampering treatments are coupled with a spiritual health philosophy and there's a full spectrum of spa offerings, from facials, body scrubs and bamboo shiatsu (a speciality) to bathing rituals using South African mineral salts and aesthetic treatments carried out by Swiss doctors.
Kurhausstrasse 65, Zurich, Switzerland
+41 44 456 6000
www.thedoldergrand.com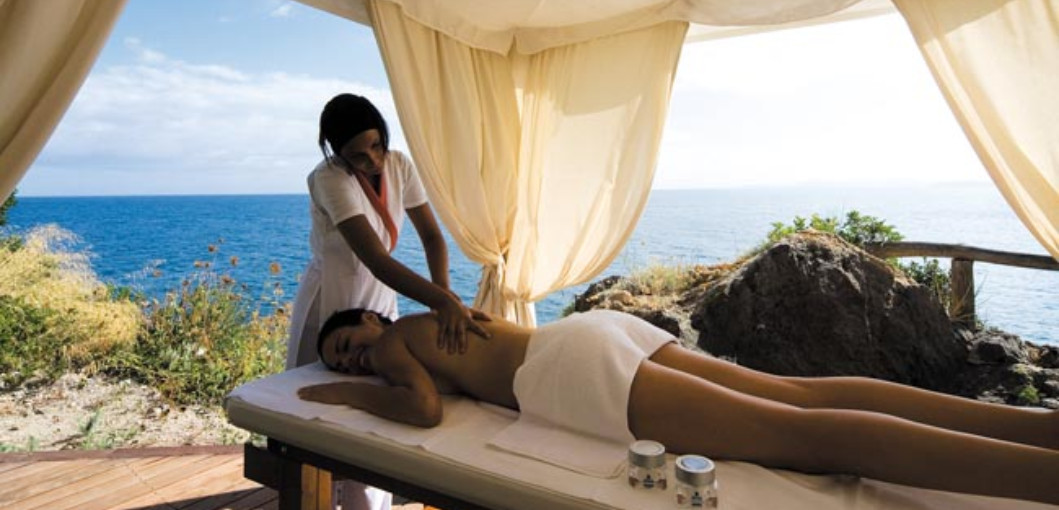 10. MEZZATORRE RESORT & SPA, ITALY

The picturesque island of Ischia sets the scene at Mezzatorre Resort & Spa, where you can sunbathe on a private beach between treatments at Mezzatorre's Health & Beauty Centre. This sanctuary of well-being has a unique location inside a picturesque 16th-century watchtower, and offers a host of wellness therapies inspired by the salus per acquam philosophy, using therapeutic thermal water flowing at 45°C from the hotel's private spring. Headed by Dr. Giulio Flavio Uggiano the resort's medical team will ensure you receive the right therapies, helping you choose between the many bespoke wellness and remise en forme programmes that include mud therapy, balneotherapy, anti-stress massages, anti-ageing facials and open-air massage sessions performed in al fresco gazebos.
Forio d'Ischia, Italy
+39 081 986 111
www.mezzatorre.it