The story of Rocco Forte Hotels is already a colourful one, having been established by Sir Rocco Forte in 1996. Now, in 2016, the 10-strong family of hotels will be accompanied by a brand-wide spa proposition as Rocco Forte Spas launches this month in Verdura.
The spa flagship at Verdura Resort spans 4,000 square metres, featuring 11 treatment rooms, a 170-square metre gym, fitness studio, a 25-metre indoor lap pool, four outdoor Thalassotherapy pools, a double-height steam room, infrared sauna, Finnish saunas and a Spa Bar.
The facility, set amid an array of flora, including olive groves, oranges and lemon trees, is based on the philosophy of Sebastian Kneipp's five pillars: water, plants, exercise, nutrition and balance. Treatments incorporate many different water applications, from cold rinses, hot and cold baths, contrast baths and even hot and cold compresses, which he felt strengthened the body's self-healing power.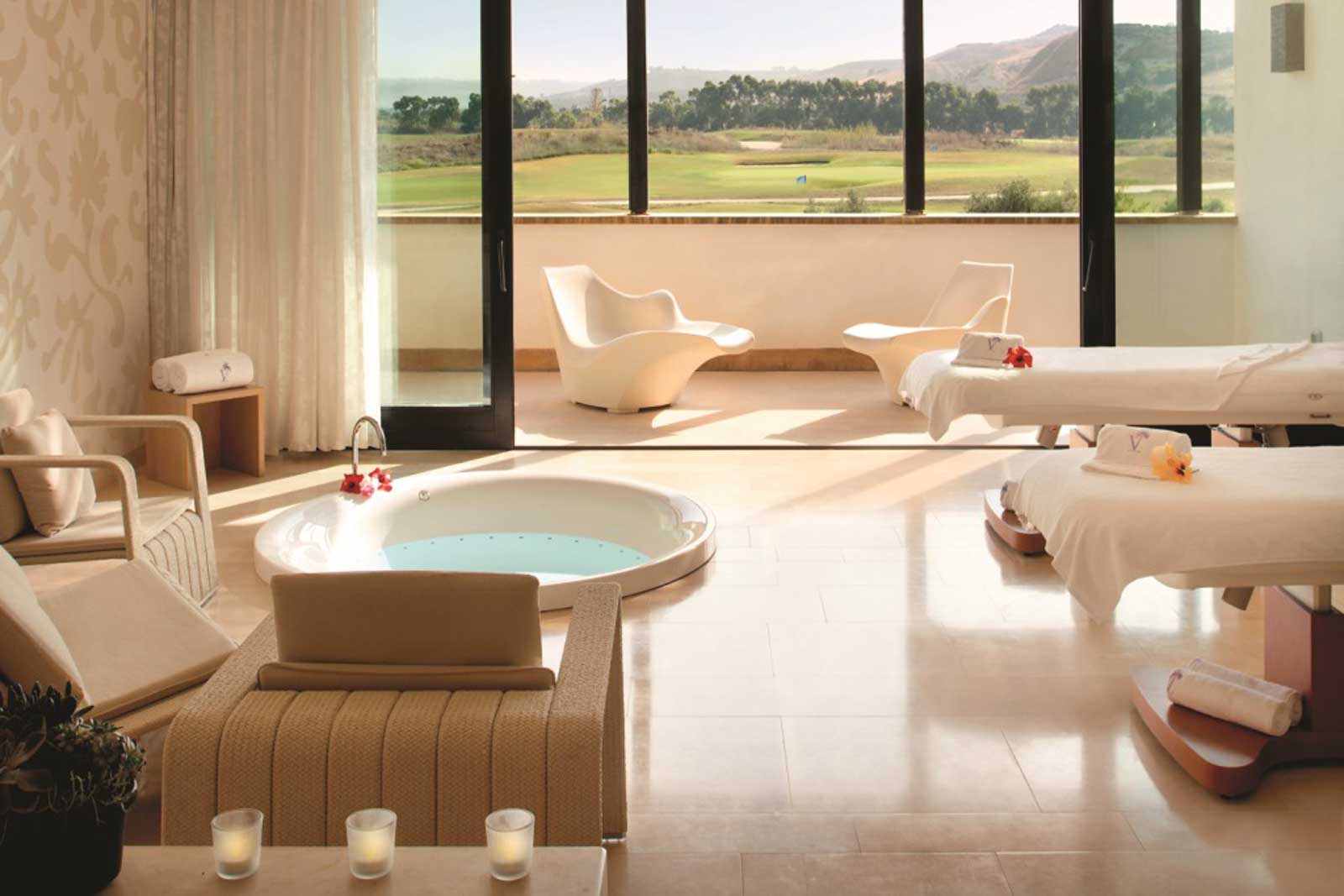 Therapists will perform treatments using different temperature compresses, private steam baths, a hydro massage bath and a Jacuzzi. Guests can follow a thalasso circuit at their leisure in the resort's four outdoor thalassotherapy pools. They can also use the infrared sauna, Finnish saunas, double-height steam bath and experience showers.
The new spa programme has four components that combine treatments with beauty products, fitness and food in order to create a bespoke blend of wellness activities for each guest. Forte Organics, Rocco Forte Rituals, Rocco Forte Fitness and Rocco Forte Nourish can now be found in each hotel spa, featuring ingredients and influences from the cities in which they're based.
Rocco Forte Fitness is inspired by the Forte family's commitment to sport, and showcases an innovative approach to good health that will feature the latest gadgets and equipment operated by professional trainers.