The seemingly sleepy, picture-postcard Salzkammergut region of Austria has seen its fair share of glitterati. Its cinematic good looks made a fitting backdrop for the latest Bond movie, and ever since engineer-turned-doctor Harold Stossier took his Mayr cure to the serene shores of Lake Altaussee, it's flourished into a magnet for rock 'n' roll royalty. The medical spa's predecessor, VIVAMAYR Maria Wörth, located 200 kilometres away, amassed an A-list clientele in its first decade, including Karlie Kloss, Alber Elbaz and Mario Testino – who will no doubt be booking into its slicker sibling, VIVAMAYR Altaussee.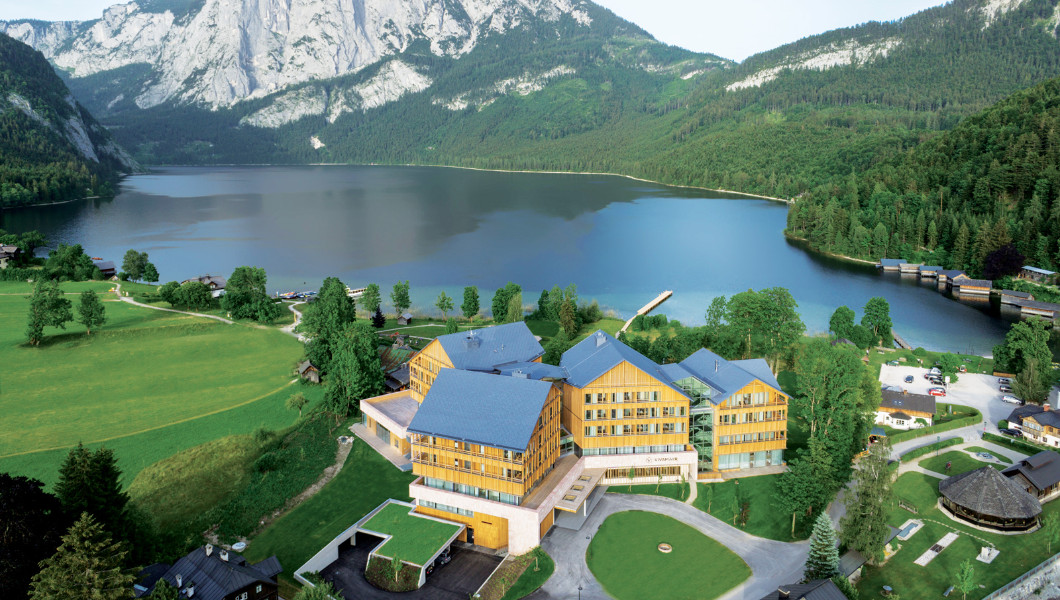 Dubbed the godfather of "Modern Mayr" medicine, Dr Stossier has perfected the art of the detox, the theory of wellness centred on digestion. At the turn of the century, the original Dr Mayr, a Viennese doctor by the name of Franz, famously said, "The intestines are to man what the roots are to the plant". Fast-forward 100 years, and his theory that all chronic diseases and ill-health stem from our gut is still holding up rather well. Stossier's "Cure Treatment" is Mayr medicine packaged for the 21st century: A unique combination of holistic and medical procedures, paired with a tailored diet that quite literally heals you from the inside out. A multi-therapeutic destination, people to Altaussee for serious health issues, whether it's to kick start a sluggish system, indulge in a week of R&R or to simply shift a few stubborn pounds. And despite a shrinking waistline being a happy bi-product of the Cure, Dr Stossier insists it isn't the end goal. My own motivation for visiting is to address health issues relating to a recently-diagnosed autoimmune disease – a condition that, much like other "civilisation" diseases such as diabetes, cancer and Crohn's disease, ultimately stems from the gut.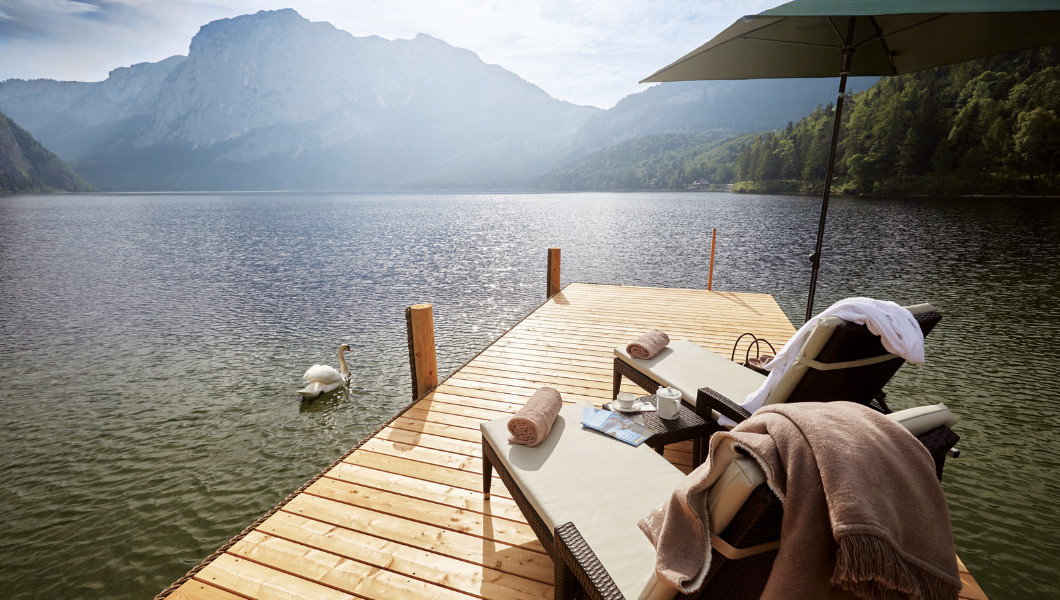 Behind VIVAMAYR's modernist chalet exterior are lashings of blonde wood, Scandi furniture and accents in lavender and sage green. The detox clinic manages to tread the minimalist-without-feeling-too-clinical line – an ambiance that extends to the epically proportioned light and nurturing rooms, which boast high-tech toilets and heated bathroom floors. The pièces de résistance, however, are the wood-surrounded terraces, complete with knockout views over the Styrian Salzkammergut mountain range. The natural surrounds are in stark contrast to the first floor, home to the clinic's state-of-the-art 16,000 square foot medical centre and high-spec lab, which exude an old-school sanatorium vibe and where a crew of medical staff usher guests from one appointment to the next. Wander down to the ground floor's aquatic maze of saline-themed steam rooms, saunas and pool, and pleasingly, nature pervades once more with mountain scenery flooding through the floor-to-ceiling windows.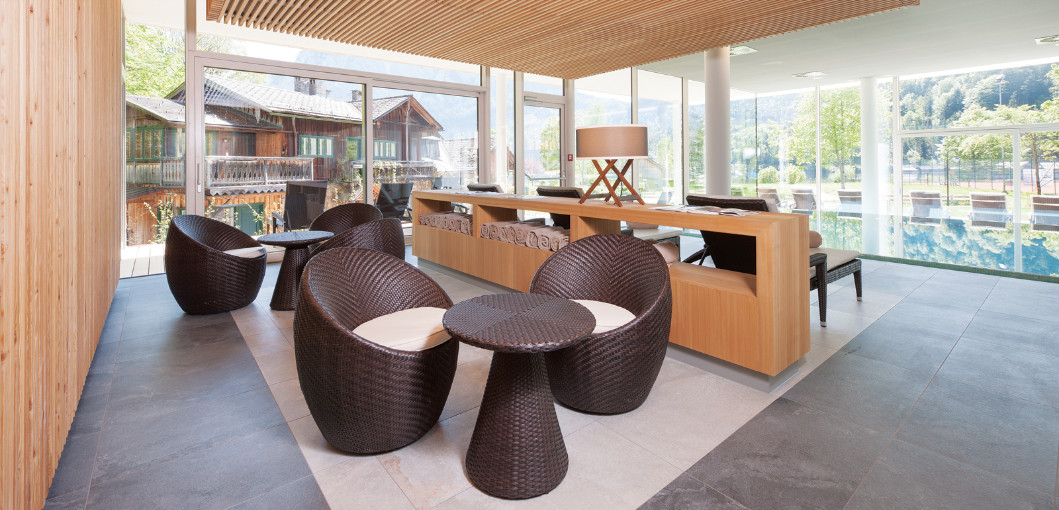 Back in the medical centre's more clinical environs, I am robed-up for my initial consultation with a doctor trained in both conventional and Mayr medicine who conducts a few simple tests to assess my overall health, including blood pressure and tongue analysis. Less conventional, but a cornerstone of the Cure, is the applied Kinesiology testing – a holistic tool that uses muscle resistance to identify food intolerances and digestive issues. Astonishingly, it reveals I have an intestinal parasite – which is likely the root cause of my autoimmune condition. The doctor also confirms my sensitivity to gluten and dairy, while fructose and histamine-heavy foods also raise red flags. The session concludes with a slightly uncomfortable abdominal massage (accompanied by a few gurgling noises) that indicates mild digestive inflammation – the underlying cause of my bloated stomach. After blood and urine samples are taken to pinpoint any mineral or vitamin deficiencies, I am packed off with a baffling array of tinctures and supplements as part of my tailor-made Cure treatment.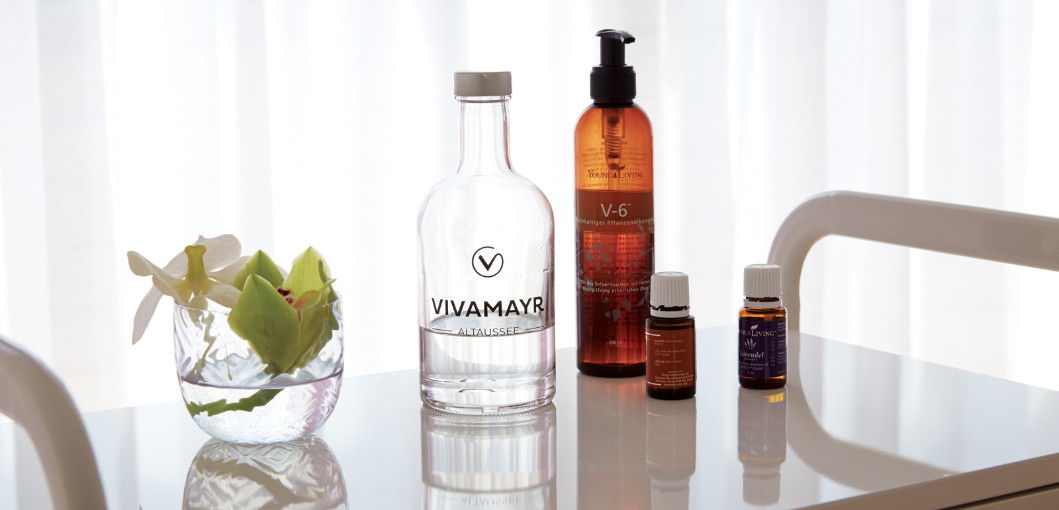 Not a detox for the faint-hearted, VIVAMAYR's no-nonsense therapeutic fasting is one of the hot topics of conversation among guests. Although not one to hold back from conversation, at the table I learn that talking is discouraged to allow you to focus on "digesting" your food. Luckily, the panoramic views offer some form of refuge from the absence of conversation. Bereft of technological gizmos (which are deemed a distraction), I tuck into an immaculately plated venison and sweet-potato roulade as part of my bespoke eating plan, prepared by award-winning culinary wizard, Martin Stein.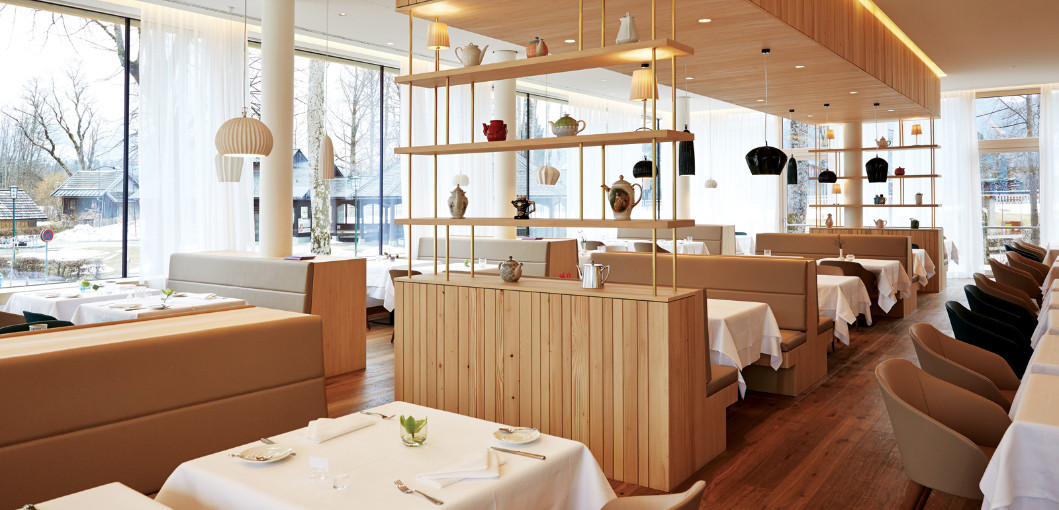 With caffeine, alcohol and sugar strictly verboten, the menu centres on alkaline-based foods like green vegetables, herbs, seeds and nuts, designed to sluice out toxins and re-balance the gut. But rather interestingly, the Cure focuses on how you digest, as much as what you eat – a philosophy put into practice with three key Mayr mantras. The first, and most challenging is: chewing. Guests are encouraged to macerate each mouthful around 40-50 times before swallowing. This seemingly simple but effective act helps you digest food more easily and makes you feel fuller, faster. The second involves abstaining from drinking water for half an hour before, during and after food, because an undiluted stomach absorbs nutrients far better. And finally: no raw after 4. To ease the burden on our digestion, I am advised to limit the intake of raw fruits and vegetables in the evening, when our systems are more sluggish.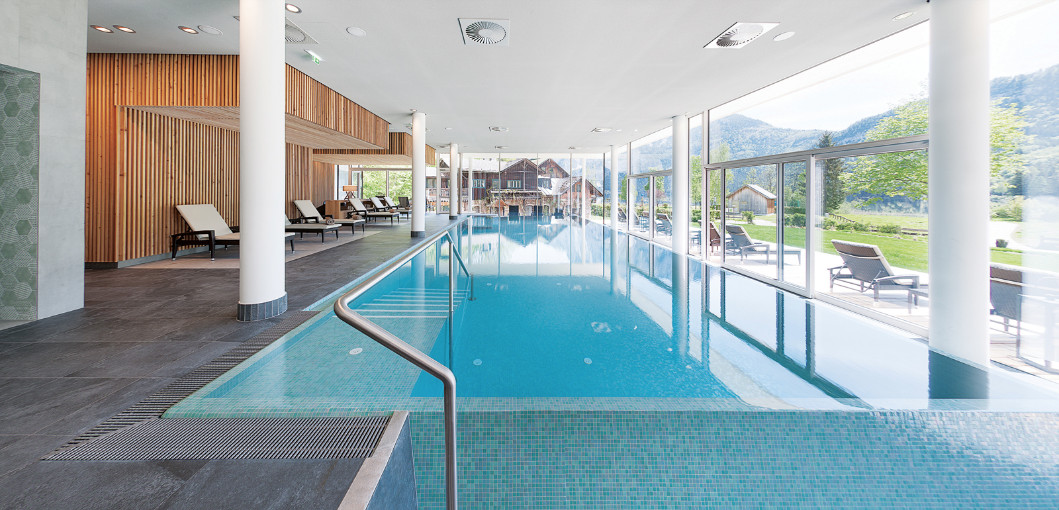 Shuffling from the dining room in my fluffy white robe and slippers (totally acceptable attire) I attend my first treatment: the nasal reflex therapy, which is as unglamorous as it sounds. The next 10 minutes are spent with a Q-tip in my nostril, soaked in essential oils to stimulate an acupuncture point that clear sinuses and headaches. This is one of VIVAMAYR's more obscure treatments, which span the gamut from a stress-relieving water shiatsu, to an immune-boosting hyperthermia treatment and the infinitely more relaxing saline air-inhalation therapy – all designed to cleanse, purge and support digestive healing. Following a spell in the infrared chamber (which is strangely addictive) I retreat back to the medical centre to cool down with a stint in a reclining leather chair, hooked up to an intravenous drip of antioxidants – a surprisingly restful experience. Doctor Stossier's favourite adage: "Breakfast like a king, lunch like a prince and dine like a pauper" becomes all too apparent at dinnertime, which comprises a surprisingly palatable vegetable broth and a small piece of soy or spelt bread, nicknamed the "chewing stick". No wonder the diet clocks in under 600 calories a day, I muse. Silence is thankfully broken at the bar – the herbal tea bar that is – a hive of social activity and the place to compare detox notes over a nightcap of fennel tea, before retreating upstairs to make a DIY liver compress and retiring to bed.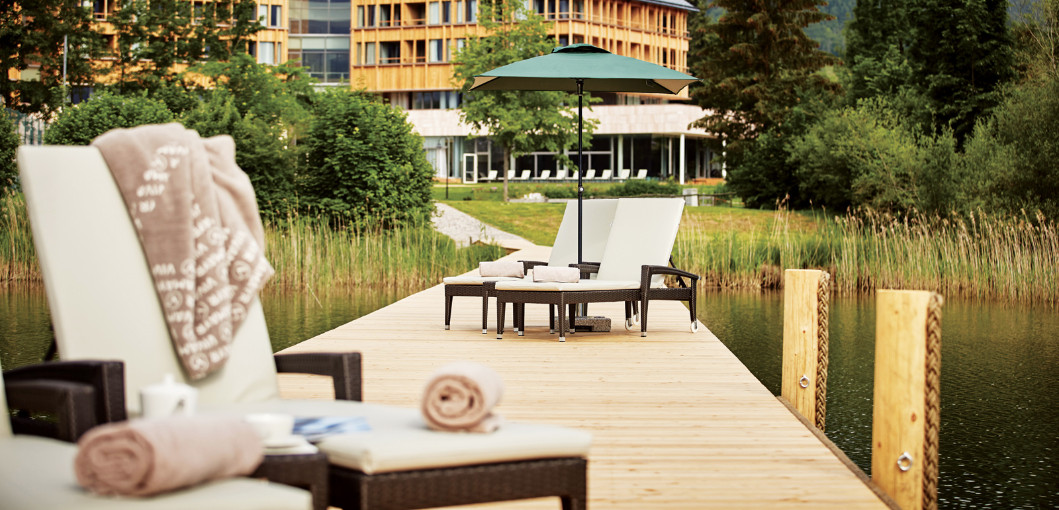 The following morning I'm versed in the famous VIVAMAYR morning ritual, which involves gulping down a purging glass of water straight from Altaussee's curative saltwater springs. To allow the cloudy concoction to work its magic, I wait around half an hour before devouring the most exciting meal of the day: breakfast, which is a trio of mousse. Avocado mousse with caviar, cured smoked salmon and a sesame and ginger mousse makes for an appetising start to the day. In an attempt to clear my brain fog (a common side-effect of the detox in the first few days, along with headaches and fatigue), I step outside for some winter sun at VIVAMAYR's very own beach – a peaceful deck replete with sunbeds, sandwiched between two piers. There is a 7.5-km tangle of forested walkways circumnavigating the lake that guests can explore solo or as part of a guided Nordic walking session. I forgo physical exercise for an hour-long lymphatic massage, during which I drift into a state of nirvana, before being subjected to a not-so-soporific abdominal examination as part of my follow-up consultation.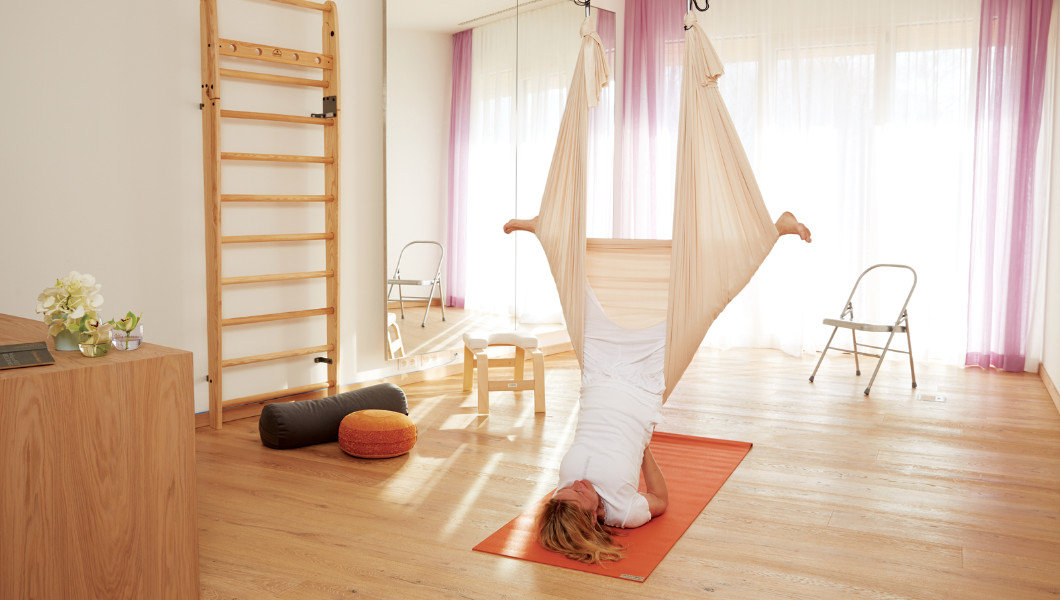 The next few days follow a similar routine of chewing, tummy rubs, detoxing treatments, sweating, lungfuls of bracing mountain air (a tonic in itself) and more trips to the bathroom than I care to remember. It's a rhythm that your body and mind happily adjust to, and by day five my sluggishness and headaches have been replaced by the famous Mayr energy surge and glowing skin. The latter could be thanks to the high-tech facial I indulged in at the beauty spa (which incidentally stocks an astonishing 124 types of algae and healing muds), but I suspect it goes a bit deeper than that. My final date with the Doctor reveals the salts have cleared my digestive blockages, but I will need to steer clear of fructose for a few months to prevent the parasite from returning, and remain gluten and dairy free, indefinitely. And that's the whole point – your wellness journey doesn't end when you hop on that plane, its really only just begun. Essentially, the Cure is not so much a detox, but a mindfulness about eating, and reaching the goal of optimum health, one chew at a time.