A Colombian artist known for his voluptuous paintings and sculptures, the master was honoured at Sofitel Legend Santa Clara Cartagena with the introduction of the Suite Botero in 2012.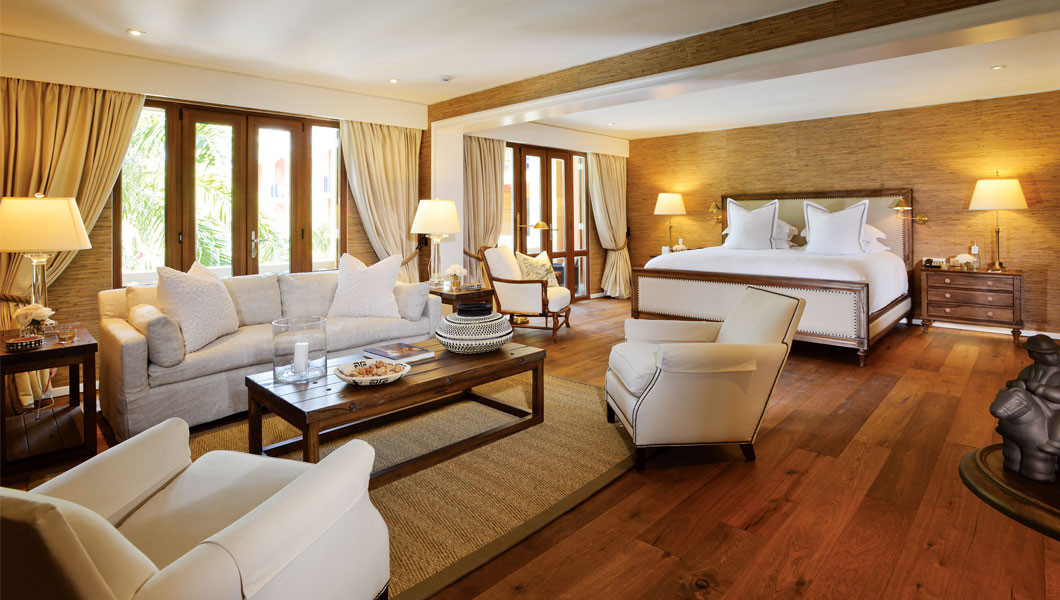 Botero-esque from top to bottom, Lina Botero, the artist's daughter, even handled the suite's interior design. The presidential-sized accommodation boasts not only all the modern comforts to be expected in one of Sofitel's Legend-category properties (think state-of-the-art technology, Carrera marble, handmade furnishings, double-height dining room), but also two of the artist's masterpieces, various pieces of Colombian folk art that has inspired the artist, and a colour palette of wheat and sand that recalls his earlier works.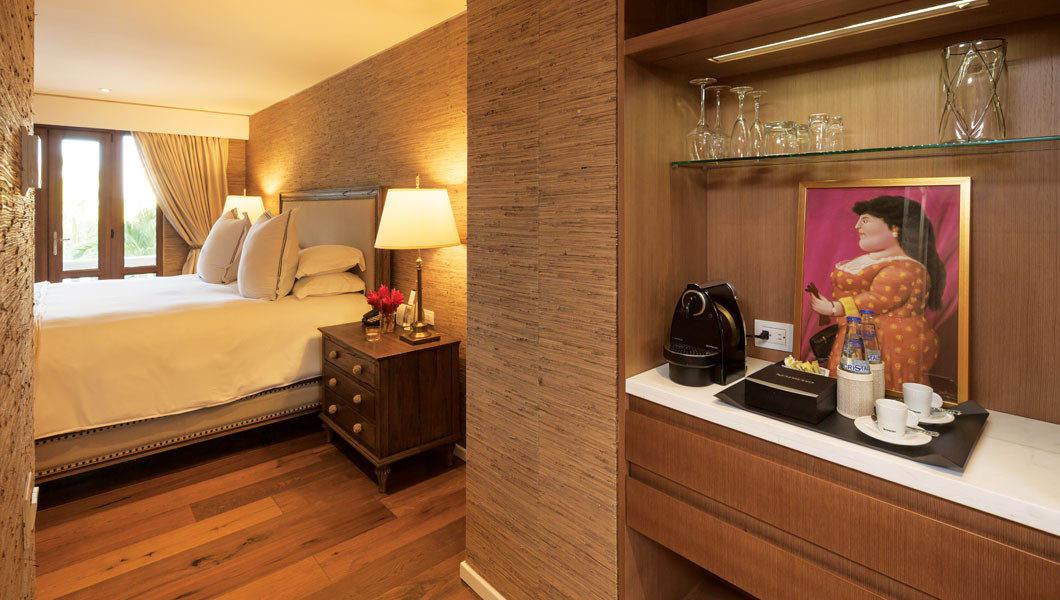 It's already an outstanding suite, but a recent visit by the 85-year-old artist himself has now pushed the experience over the top: upon visiting, he left a "signature" mark of his own.Probably cause for cleaning charges if left by the average guest, Botero scrawled his autograph across the living-room wall, a rare welcome piece of graffiti that now sits preserved behind a frame – and between two portraits of Botero as a young man – for any guests staying in the suite to see.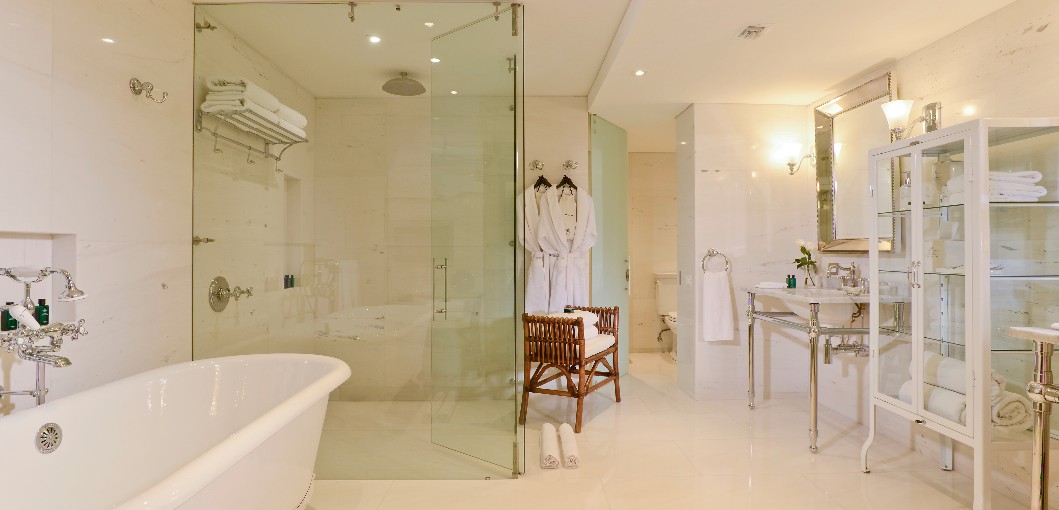 For even more Botero ogling, his plump, bronze "Gertrudis" statue can be seen in Plaza Santo Domingo, just a 10-minute stroll away from the hotel.