Almost two decades after opening in New York's Meatpacking District, Gansevoort Meatpacking Hotel has reopened following a multi-million-dollar renovation that reflects the changing character of the neighbourhood. Gone are the clubs that helped raise the profile of this once forgotten corner of west Manhattan, replaced today with high-end boutiques, artists' galleries and design studios, as well as two of the city's most popular draws: the Whitney Museum of American Art and The High Line.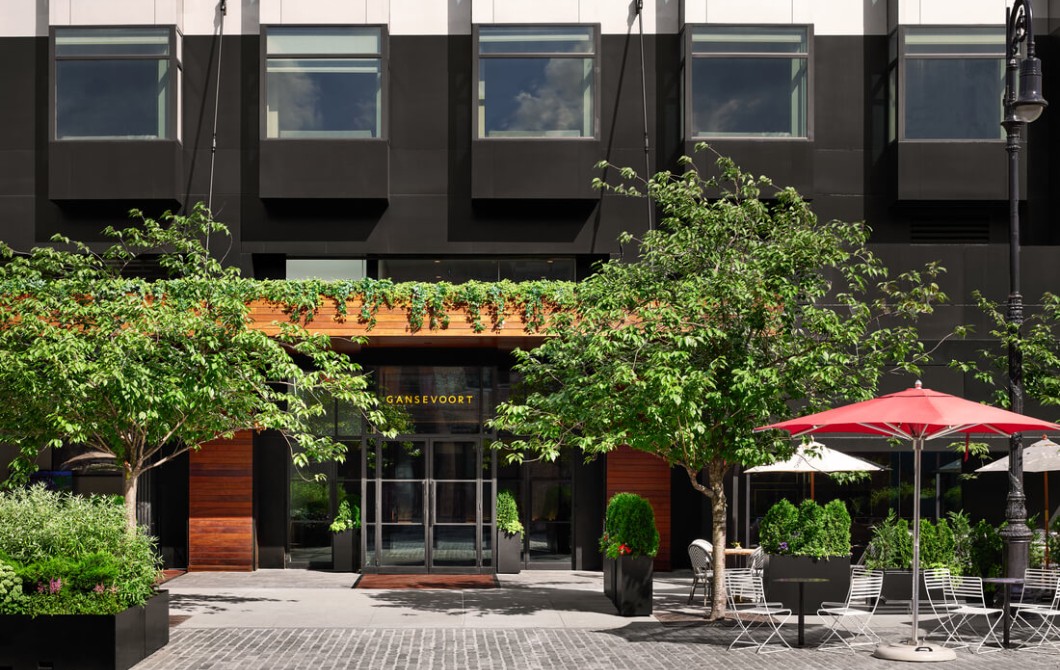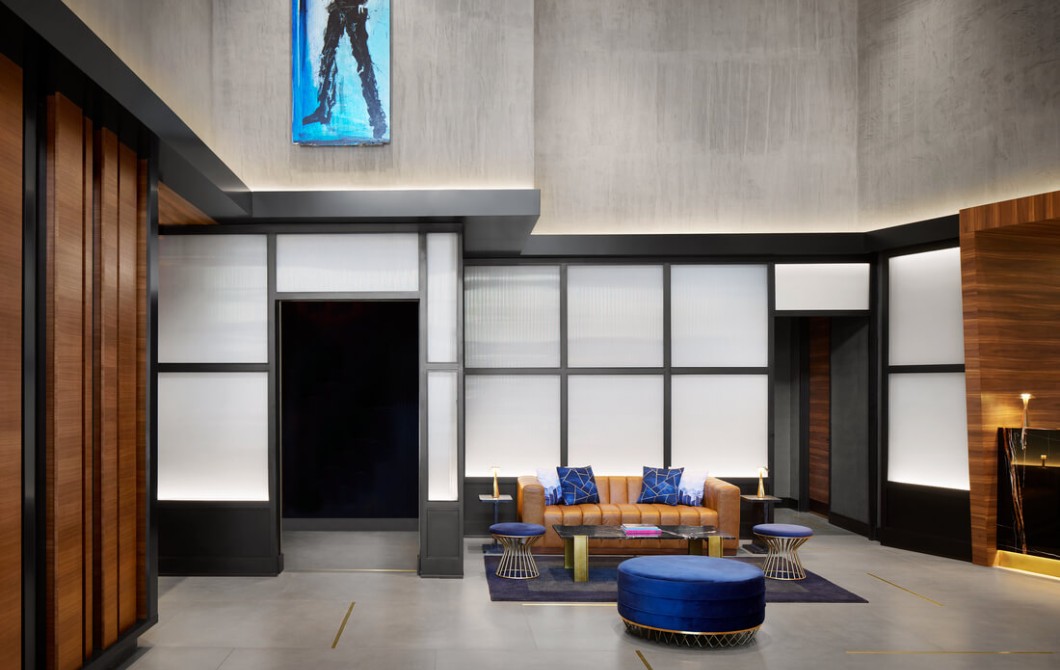 Gansevoort Meatpacking owner Michael Achenbaum has embraced the evolution and worked with artists and designers to breathe new life into the hotel. Striking artworks by Banksy, Richard Hambleton and Hassan Hajjaj adorn the cavernous lobby, reimagined by Achenbaum and the hotel's creative director and designer Olivier Weppe in collaboration with New Jersey-based Gidich + Sepúlveda Architecture. Brushed concrete porcelain tiles line the floors and walls, a reminder of the area's industrial heritage, but a black stone check-in desk, royal blue furnishings and warm wood and brass accents reflect the energy and style of the Meatpacking District's contemporary character.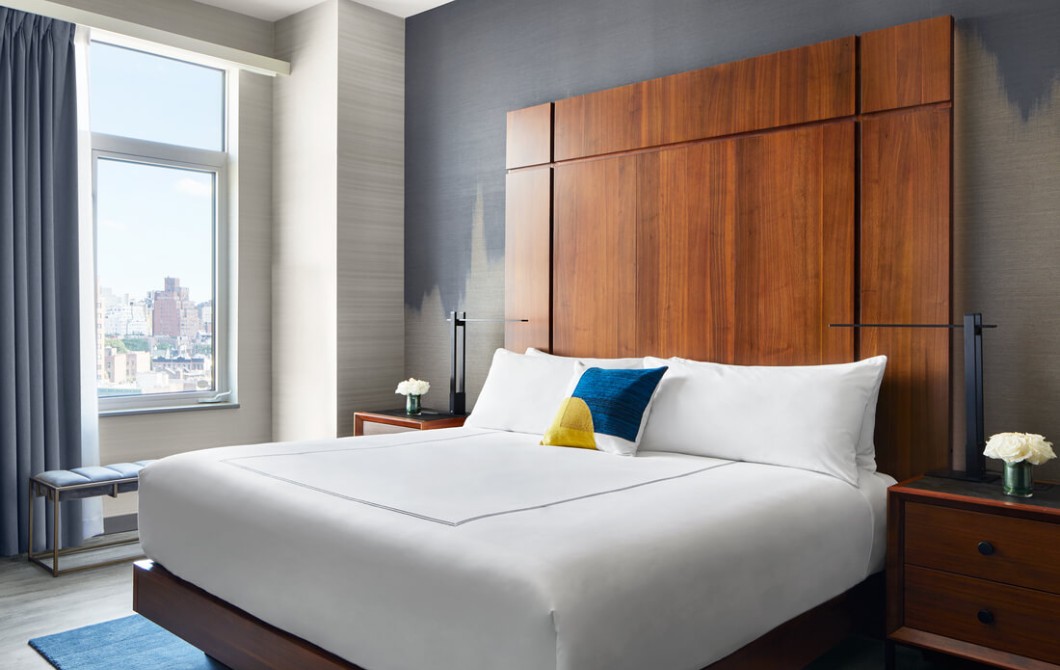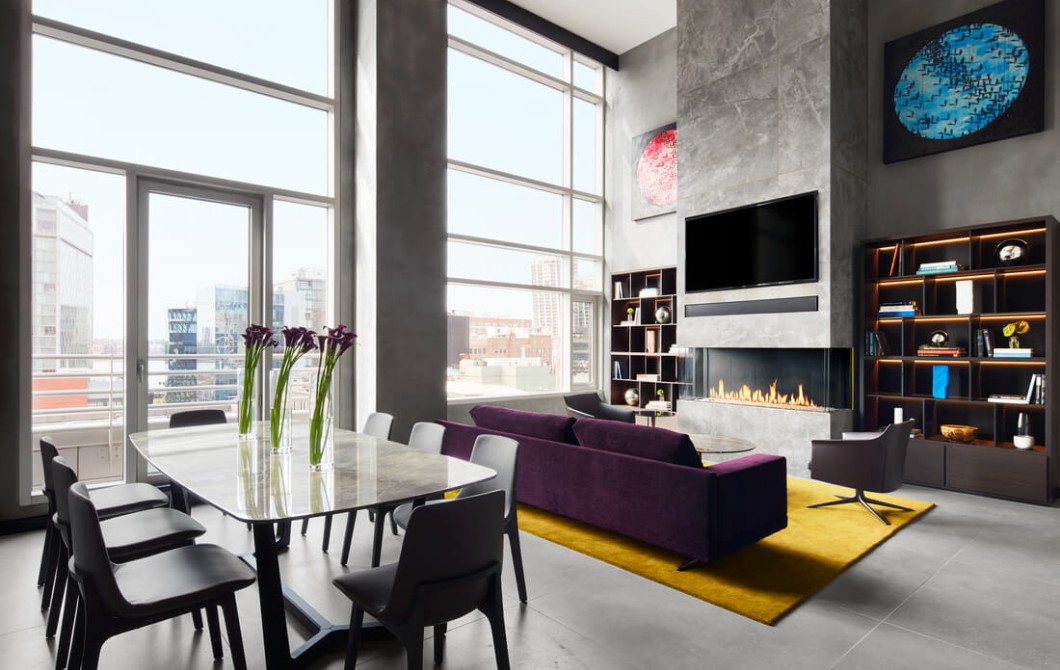 Dallas-based Duncan Miller Design drew inspiration from the neighbourhood for the 186 guestrooms, which feature then-and-now photographs of the Meatpacking District, blue and grey ombré wallpaper that reflects the flowing waters of the Hudson River and backlit walnut headboards inspired by the old railway sleepers of The High Line. The Poliform Penthouse is the crown of the hotel, a two-bedroom design haven imagined by Italian furniture designer Poliform that is nothing short of spectacular, with a floor-to-ceiling fireplace flanked by bookcases and sweeping views across the Hudson River below.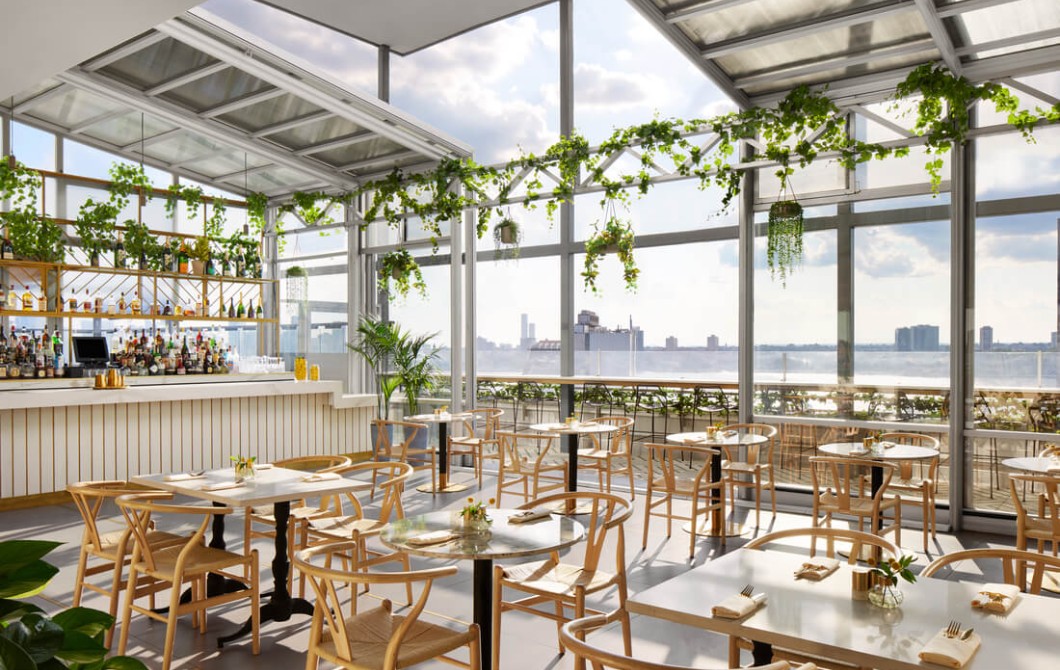 Gansevoort Rooftop bar and lounge affords 360-degree views of Manhattan all year round, and a new basement karaoke and bowling bar will open later this year. Rooms start from US $535.