W New York has partnered with online interior design company Laurel & Wolf to launch the Extreme Wow Outdoor Glamping Suite. The hotel's pre-existing Extreme Wow Suite terrace has been transformed into a glamorous camping (hence "glamping") experience at 541 Lexington Avenue and will remain open until November.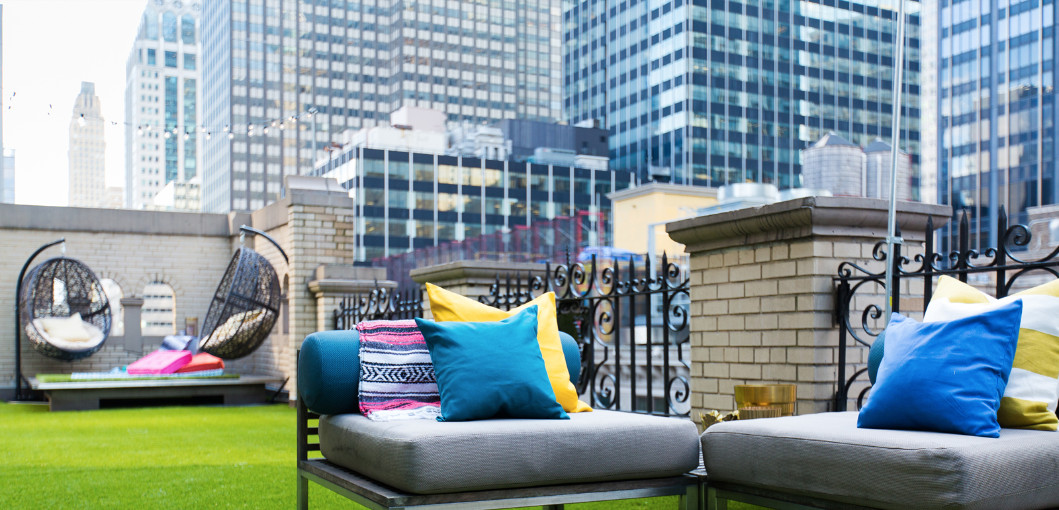 The yurt is decked out in fabrics and textures, glowing lanterns, rattan hanging chairs and a fire pit that lights up with a flip of a switch. A canopy of twinkling café lights surrounds the cosy tent, which is described as the central element of the "rustic-luxe" oasis. With panoramic skyline views on the 17th floor, the Outdoor Glamping Suite will be available for guests to book from July 13th, 2016 through November 2016 and guests who book will also receive a bottle of Veuve Clicquot to help get the party started.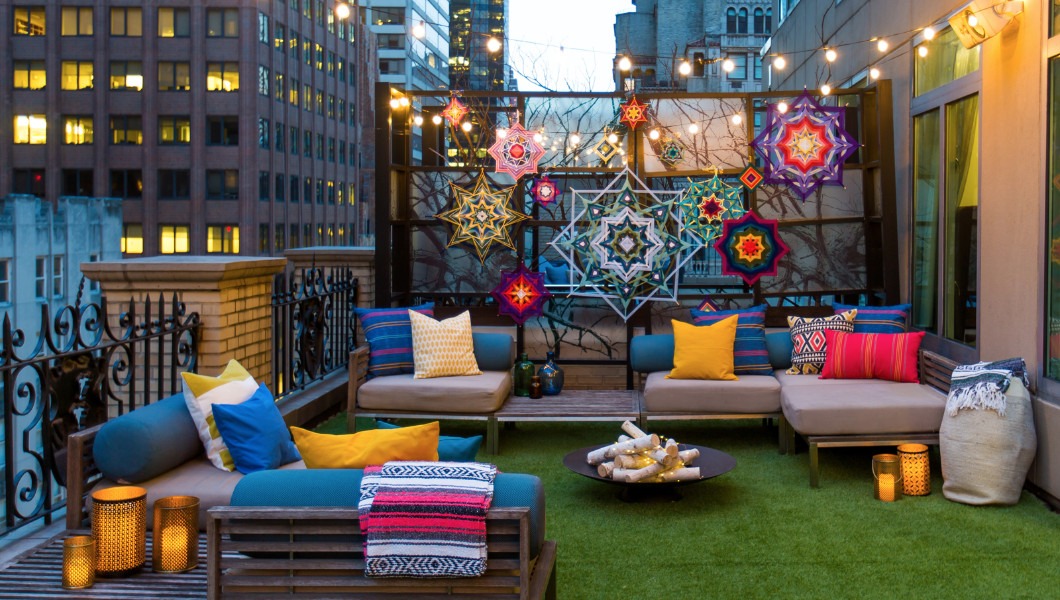 Additionally, W New York will be offering guests the opportunity to book special packages centred around the Extreme Wow Outdoor Glamping Suite. A range of unique programming will soon be launched including packages ideal for families, honeymooners, girls' getaways, and the like.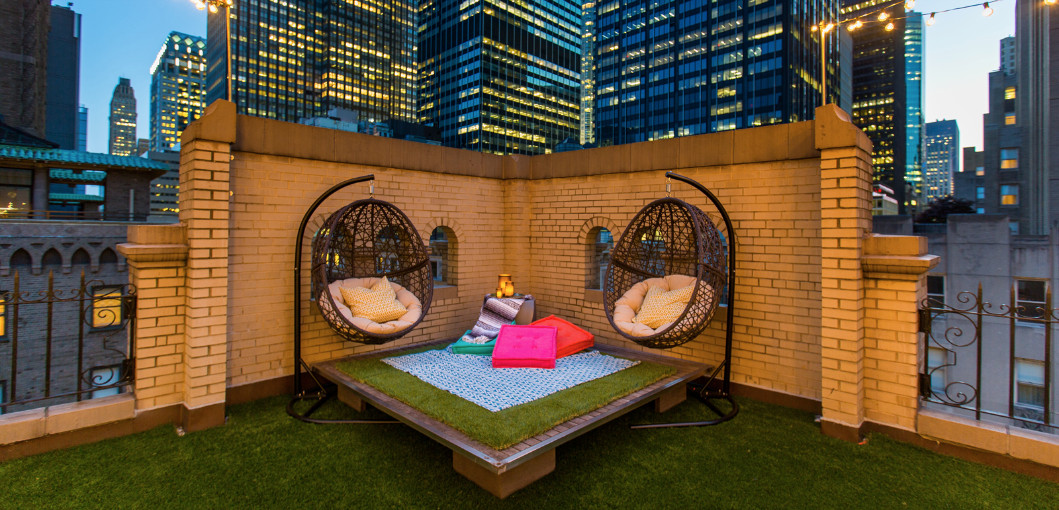 Rates for the Extreme Wow Outdoor Glamping Suite start at US $2,000 per night. W New York's Outdoor Glamping Suite debuted on the terrace of the hotel's 17th floor Extreme Wow Suite. A dreamy retreat featuring a 12-foot yurt and light-up fire pit in the heart of Midtown, the suite launched in partnership with leading interior design firm Laurel & Wolf.