Some say the journey is the destination but not all journeys are created equal. Your Amanpulo encounter inevitably leads you toward Ninoy Aquino International Airport and the suitably named Amanpulo Manila Lounge, which immediately sets the tone with a cosy colonial-esque haven, decked out in a range of rich woods, with ample seating around small wooden tables, shelves of hefty tomes lining the shelves and the whiff of freshly brewed coffee in the air.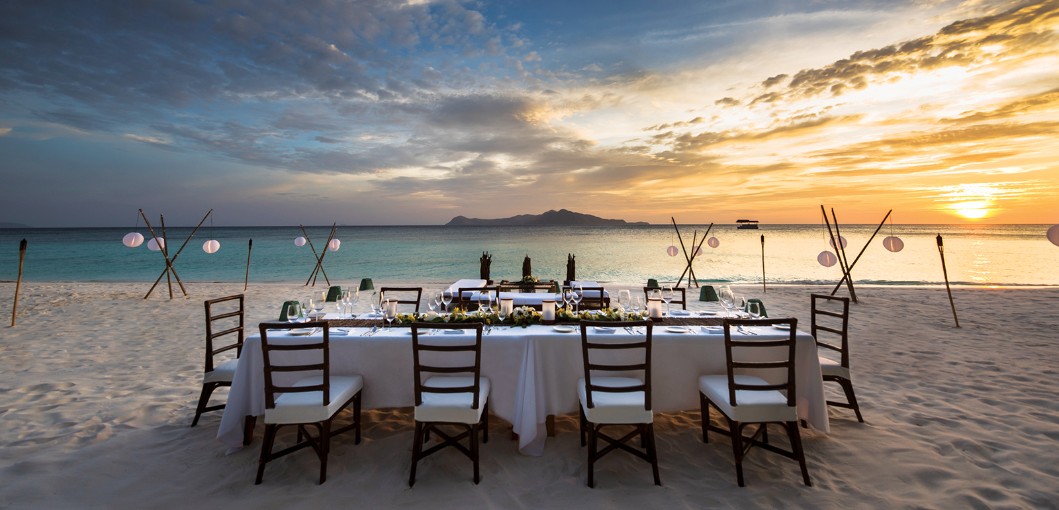 It's the only airport that will transport you to the tiny tropical island, acting as a sort of bottleneck to paradise – but certainly a lavish one. My particular set of connections meant that I was to whittle down several hours before boarding the miniscule jet, but the hours melted away with abundance of plug sockets, high-speed WiFi and a chessboard, which facilitated several harrowing defeats at the hands of my travel partner.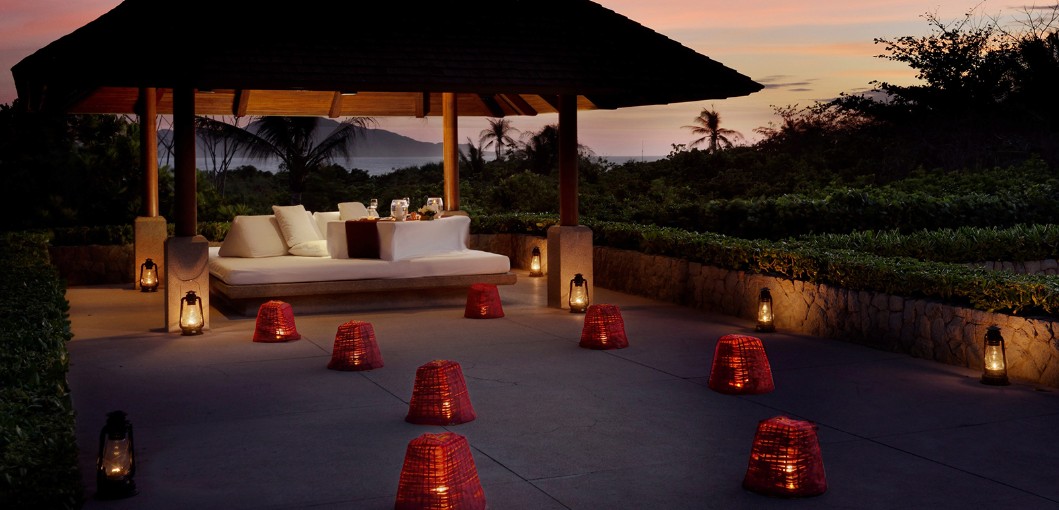 The brief 70-minute hop to the island is akin to Spielberg's reveal of Isla Nublar in the original Jurassic Park with what appears to be a mat of jungle, surrounded by an oceanic expanse in every direction. Skating along the runway, which is carved across a huge portion of the sausage-shaped landmass, it's quickly evident that Amanpulo is not boxed within a typical resort building, but scattered and composed of 44 villas (known as casitas), a range of leisure facilities and some delectable dining destinations.
Greeted by a committee of beaming staff members and adorned with some sort of fragrant garland of local flowers, I was escorted to a golf buggy for an impromptu tour of the island, with the expressed desire to make a beeline for the dive centre. After nabbing the last available slot for the next day's dive, there was an unhurried opportunity to zip along the manicured lanes that loop around and crisscross through the trees, passing honeymooners sojourning on mountain bikes and monitor lizards slinking between the rainy-season puddles.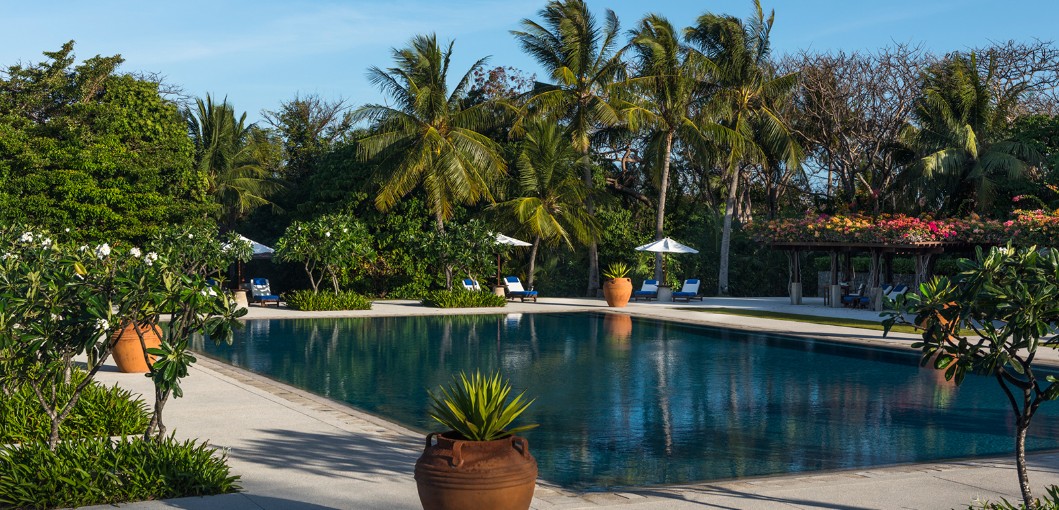 Dusting the pollen left behind by my new floral garb, the electric buggy engine whirred its way around the déjà vu-inducing avenues, taking in two sets of tennis courts, intimate dining areas and a decadent spa. But the real views are best enjoyed from some of the (modest) points of elevation. From the first-floor 24-hour fitness centre with impossibly verdant views to Gary's nest, a private vantage point where scores of men have booked a romantic dinner before getting on one knee, the views are majestic whichever way you look – including under the water.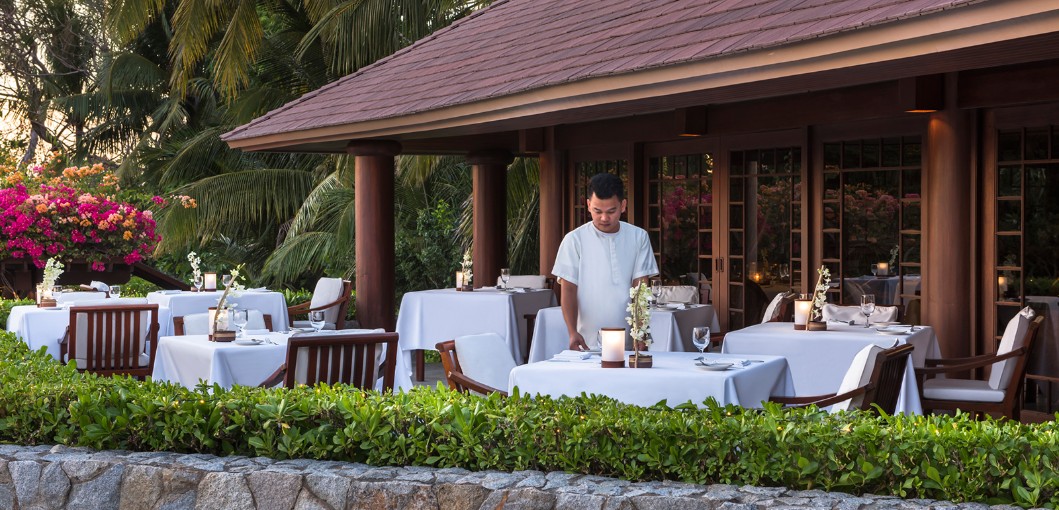 The aforementioned dive took place under the expert guidance of a PADI-certified third party, with pristine equipment and an absolute bounty of treasures brimming under the surface; an array of coral, clownfish, cuttlefish, lobster, and several "gentle giant" turtles surfing the undercurrents. You don't even need to be a PADI-certified diver to see it all, with crystal clear views available from the daily snorkel excursions that skirt the lagoon, within the outer reef ring. You don't even need to catch a boat – guests can wade out from the broad wooden rear of their beachfront casita for an aquatic fix before flopping on the veranda for some R&R.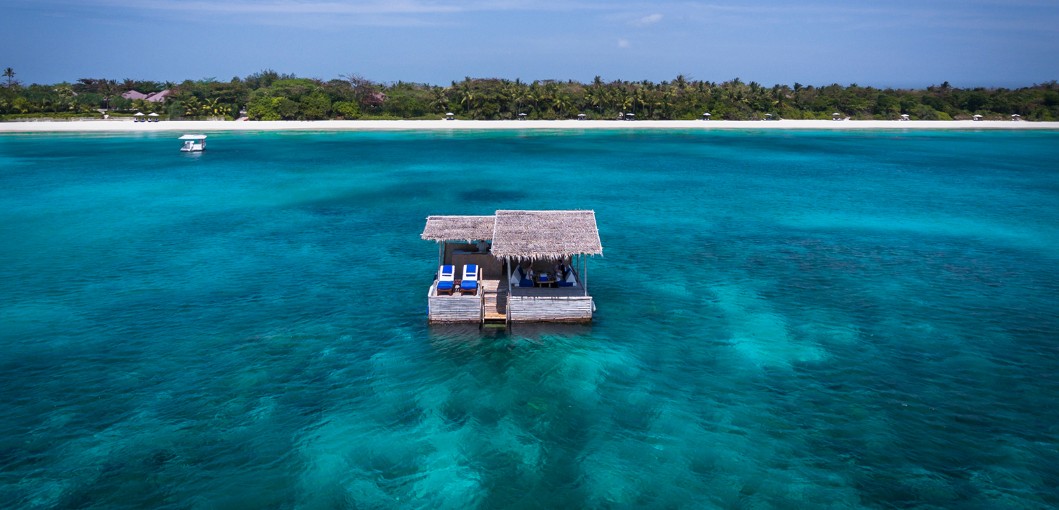 The casitas vary somewhat from the "inland" Treetop Pool Casitas – of both the pool and non-pool variety – stilt-based abodes in the thick of the undergrowth, with other options including the Deluxe Hillside Casitas and capacious quad-villa options, with private pools, gazebos, chef's quarters and much more. That's not to mention the array of multi-million dollar private villas that benefit from the dazzling service of the Amanpulo staff but you'd better believe there's a waiting list for those.
Our stay was in a coastal one-bedroom incarnation, loosely modelled after native "bahay kubo" dwellings with an open-plan, twin-roofed design complete with outdoor day beds and shower, a studio bedroom with a lounging area and bar-safe-fridge counter, which leads into an oversized twin bathroom, stocked with two sink units, a rain shower and all the usual suspects.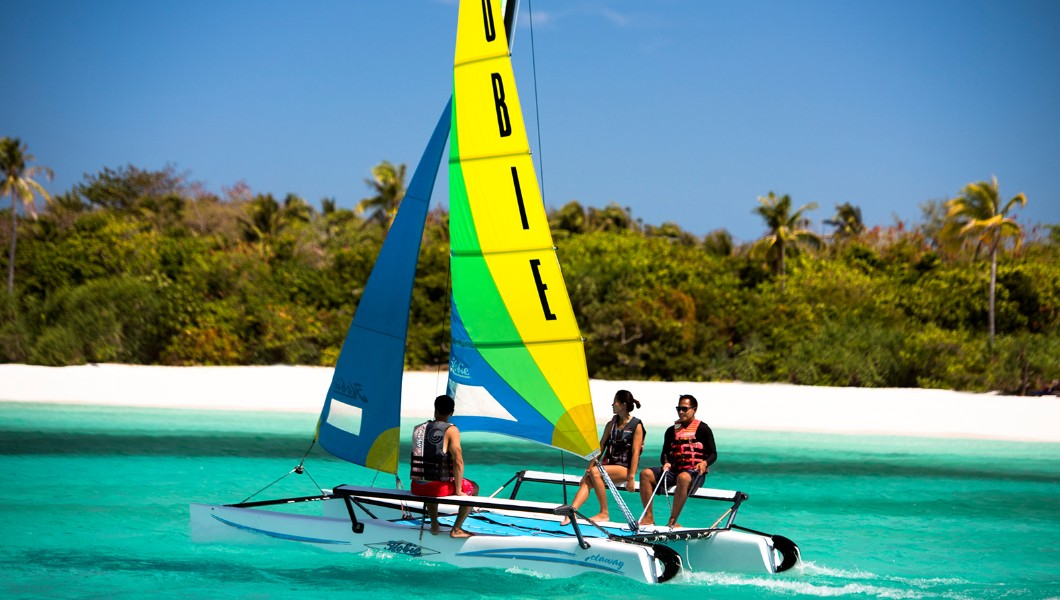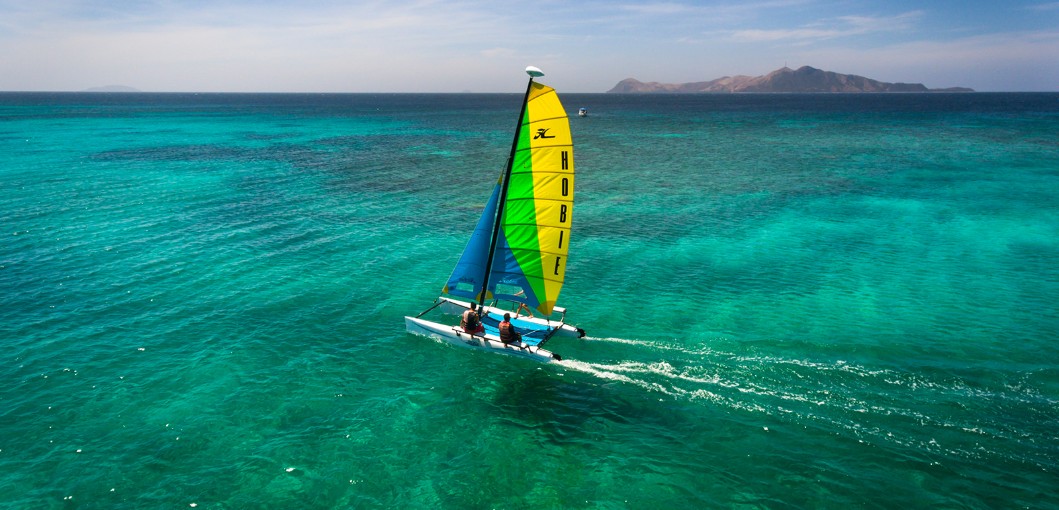 As dreamy as it would be to curl up under the rotating fan and drain the battery on your kindle, the island is a trove of pastimes and flavourful indulgences that urge you to come out and play… and eat. Seafood is caught on the (proverbial) doorstep and veggies and herbs take prominence on Amanpulo's menu, since they're grown at Pamalican Island's organic garden. Served across venues from the Clubhouse Restaurant and Beach Club (open seasonally from October to June) to private salas and beach barbecues, dishes can be centred around ingredients that guests pick themselves.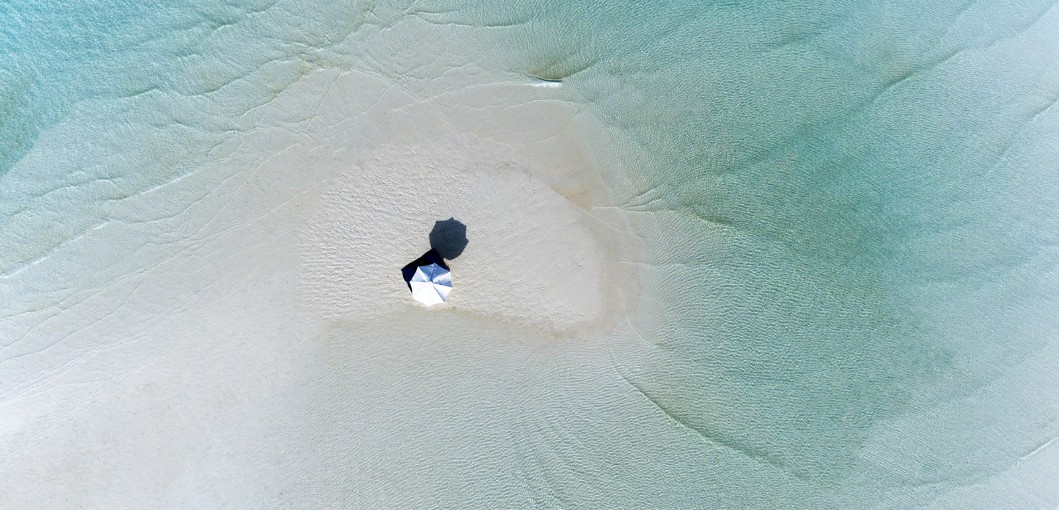 One of the more spectacular venues is the Kawayan bar, a bamboo platform raft with thatched roof, made for lounging, snorkelling and enjoying the sea. Guests can float on the glassy waters just offshore, while a bartender serves cocktails before an on-board picnic or barbecue, as schools of fish swim by. If you'd rather enjoy meals on terra firma, Amanpulo boasts five dining venues, vaunting Filipino, Japanese, Mediterranean and international cuisines.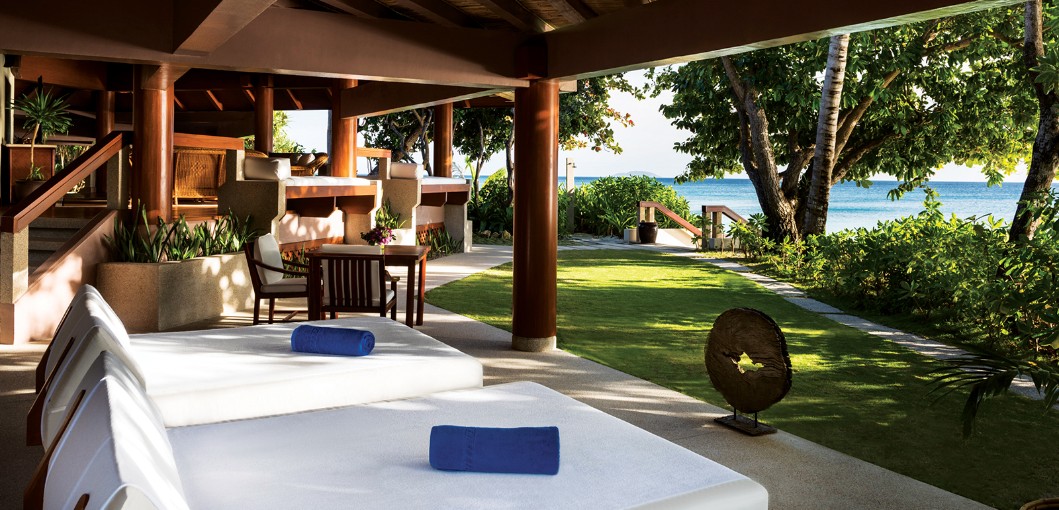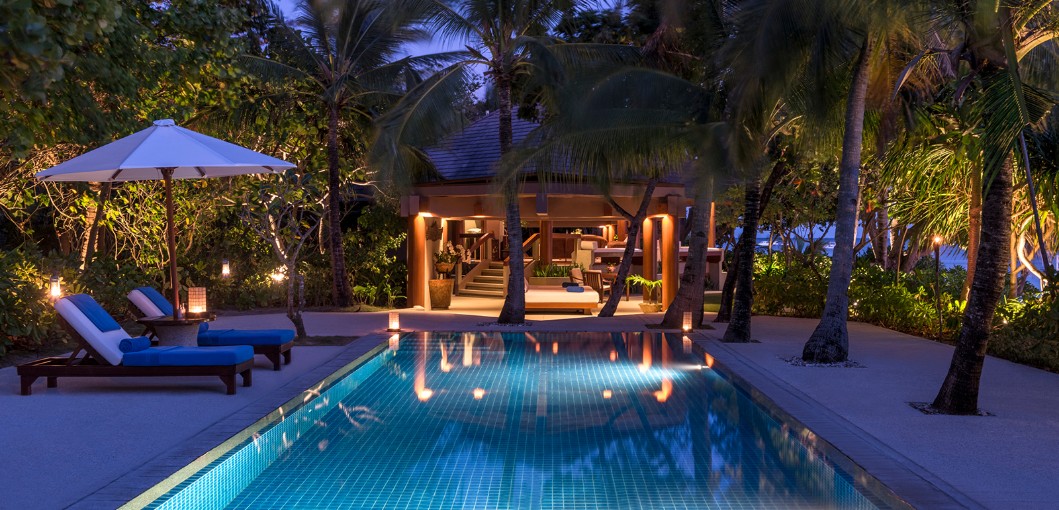 And to recover from all the indulgence, there's no better place to recline than the island's spa, recently voted the Philippines' Best Resort Spa. Set on a hillside above the treetops with far-reaching views to the turquoise waters, the tranquil sanctuary and connected pavilions are made from native wood with seashell-lined ceilings and are interspersed with outdoor relaxation salas.
Stay:
WHAT: Amanpulo Resort
WHERE: Pamalican Island, Palawan, Philippines
TEL: +63 2 976 5200